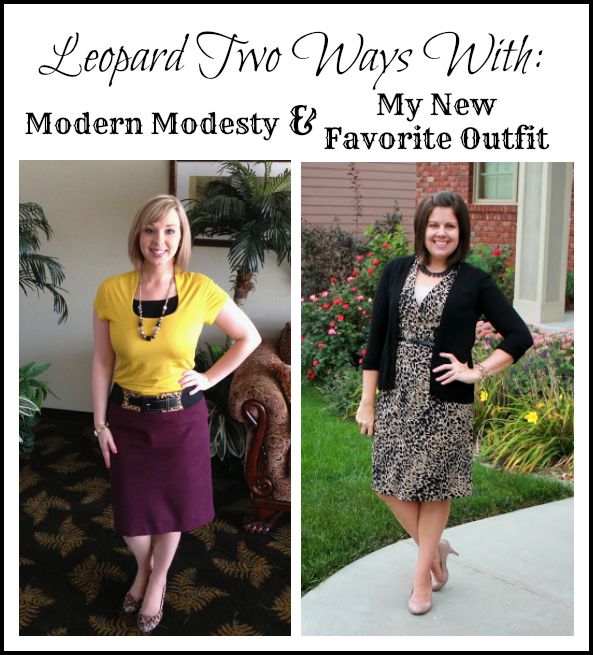 Today, I am SUPER excited to be teaming up with Ginny from My New Favorite Outfit! Ginny has been such a big help to me as a "new" blogger. My favorite thing about her blog is that she stays true to her own style, and always looks great! We have decided to show you two different ways you can wear leopard today. I love how Ginny paired her gorgeous leopard dress with nude heels and black accents. She truly is a classy lady! Make sure to head over to My New Favorite Outfit, to see the details of her outfit! If you don't follow her, you definitely should!



Now for my look: If you can't tell from majority of my posts, I am leopard obsessed. I own lots of leopard, it's been my favorite print for years, so I'm glad everyone jumped on the bandwagon too! One of my favorite looks is color blocking two colors together and throwing some accents of animal print!

Today I paired my burgundy skirt, mustard shirt, & leopard accents. This is a great option, if you're not ready for a whole leopard printed piece.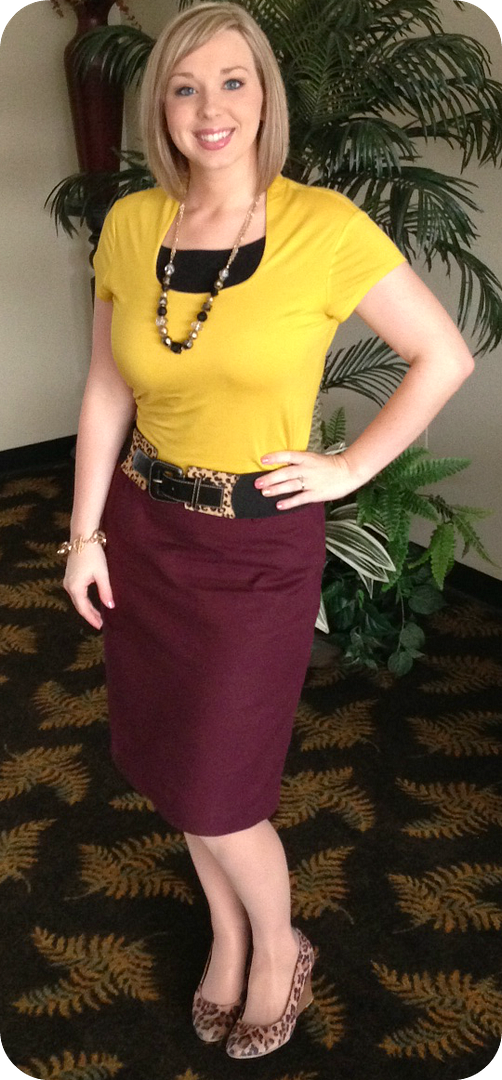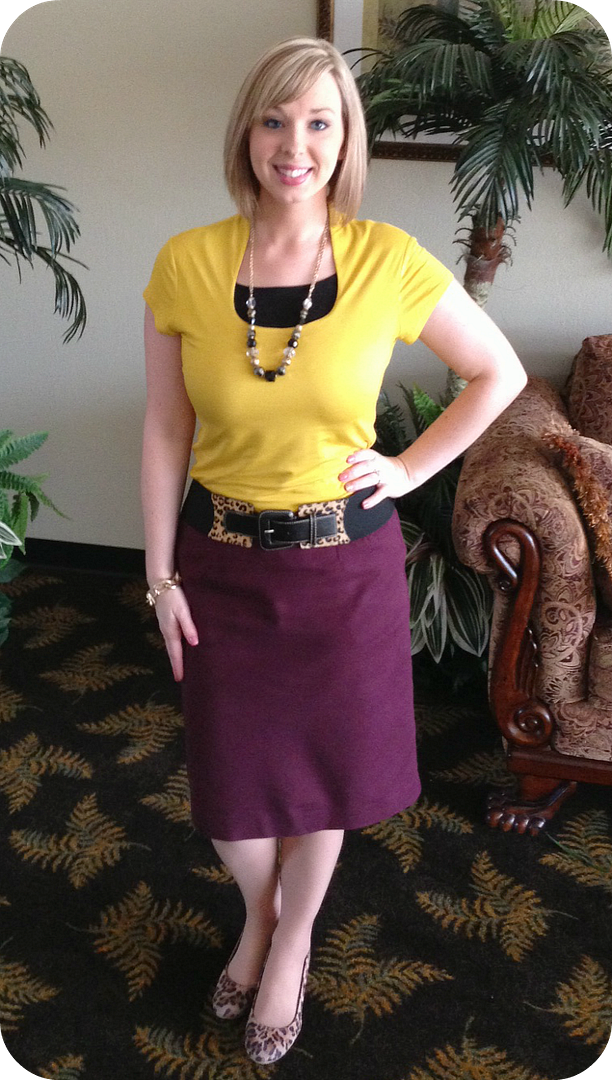 Skirt: Van Heusen Outlet
Shirt: TJ Maxx
Shoes: Payless
Belt: Nordstrom Rack
Necklace & Bracelet: Forever 21
If you are interested in teaming up with me, email me, I would love to work with you!
Linked up with:
Get Your Pretty On