While everyone else has been looking adorable in their peplum shirts for the past year, I have been looking aimlessly for just ONE that didn't make me look like a hippo! I am a huge advocator for dressing properly for your body shape. Even if something is in "style" that doesn't mean I will wear it, UNLESS I feel like it flatters my shape. For example I can NOT wear the "big tunic, shapeless" tops... When I try one on, I automatically look like I gained 20 pounds, so I accepted that, and pass on that style.

Here is my new peplum top I found at TJMaxx for 12.99 and my new burgundy skirt from the Van-Heusen outlet for $24.00.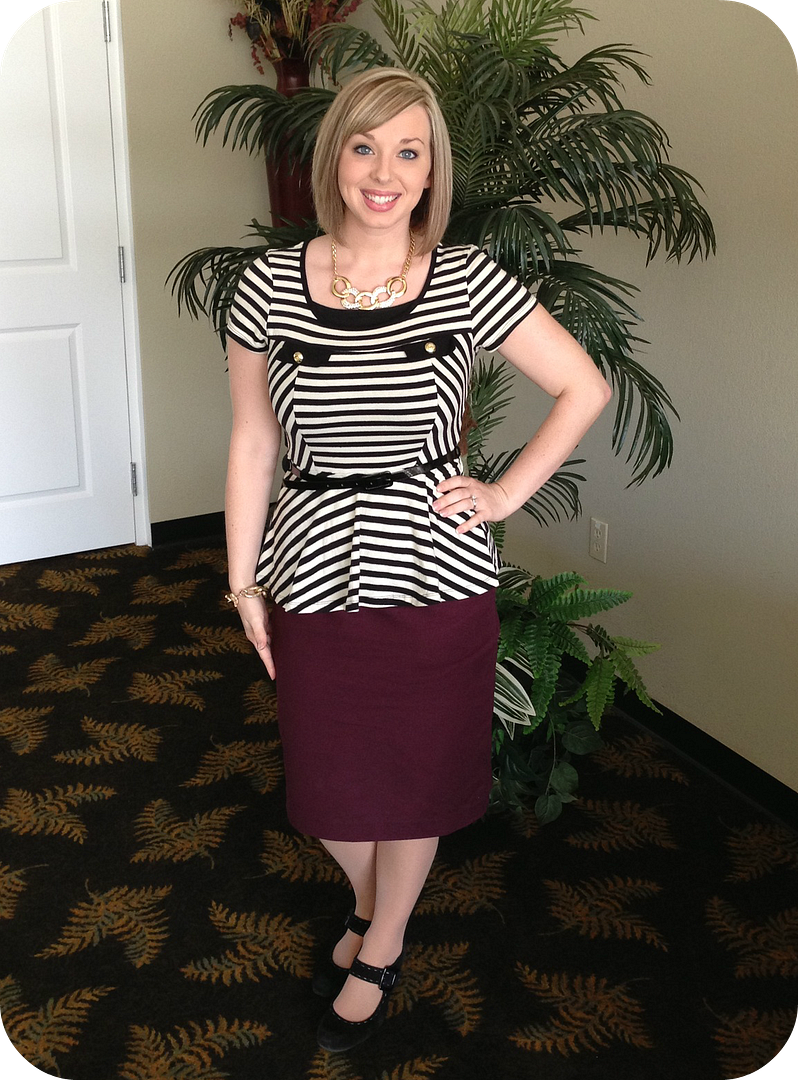 Here's a closer shot of my new $4 necklace from Rue 21.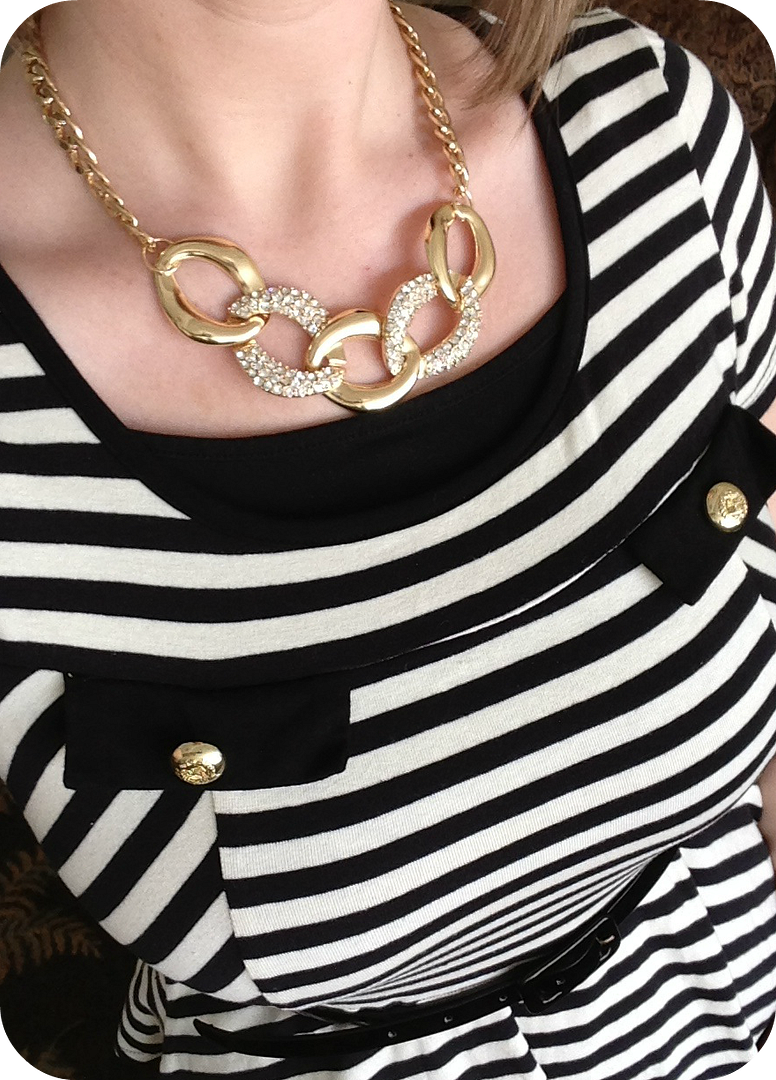 My husband preached in the high school chapel today! He did such a great job! I'm so blessed to have him!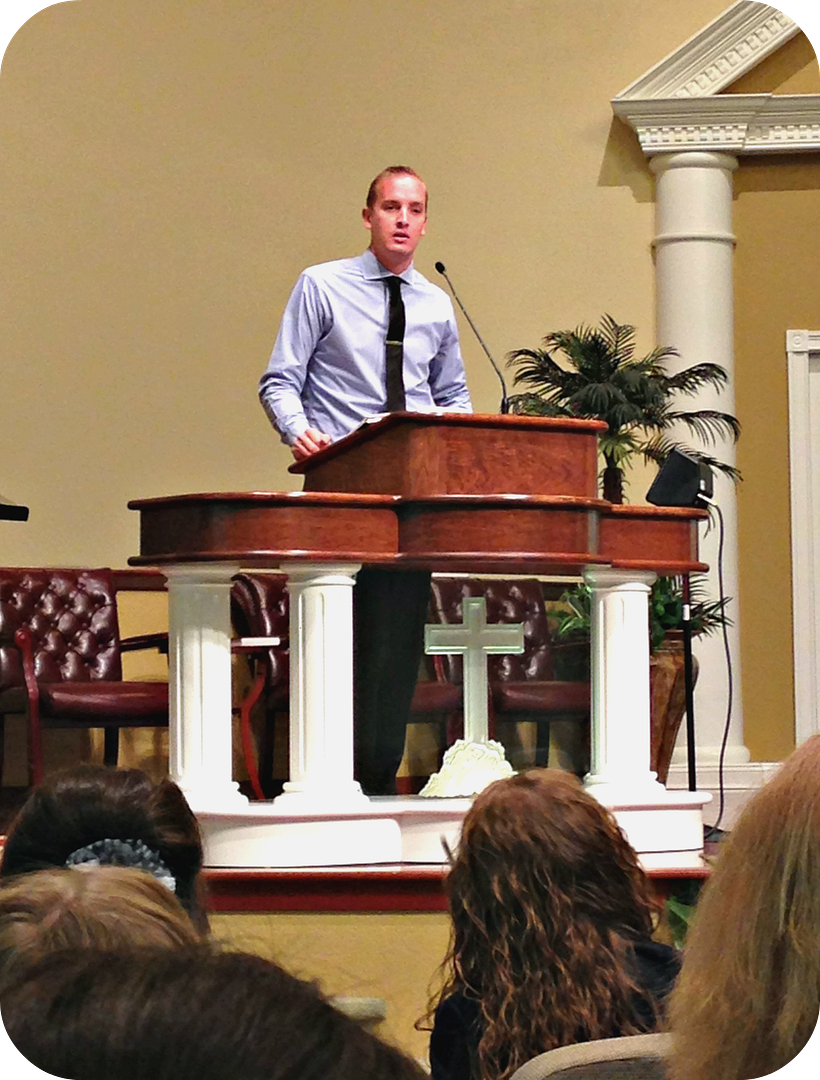 Love this man!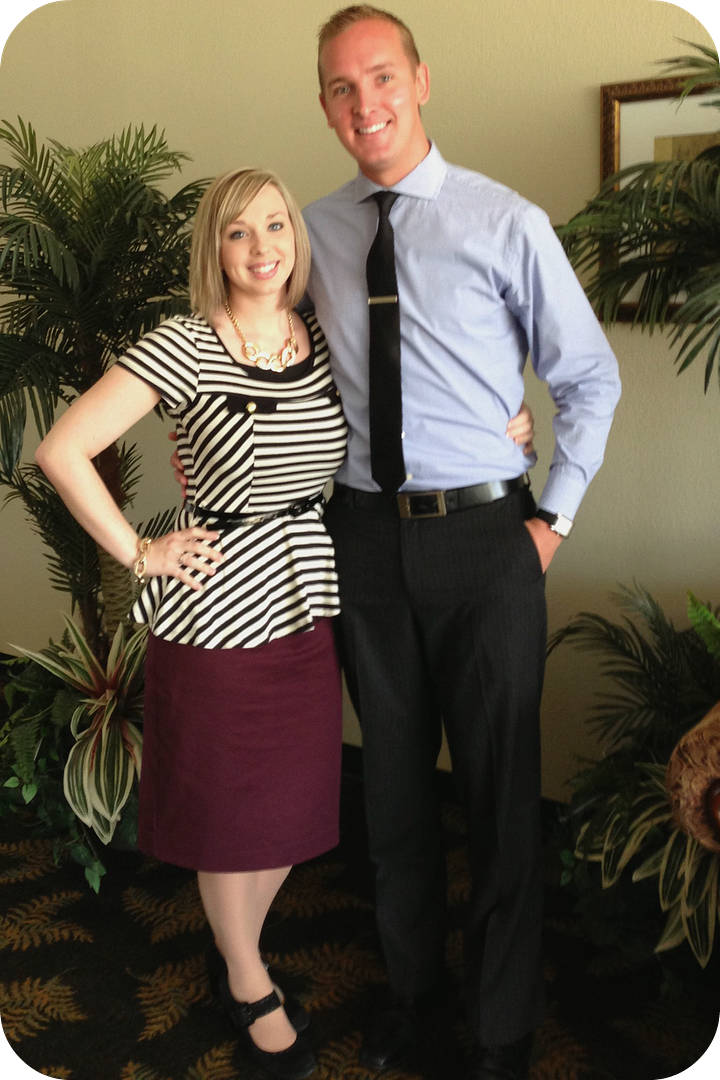 Linking up with:
Two Thirty-Five designs
,
Coffee Beans and Bobby Pins
,
Wardrobe Wednesday
,
Get Your Pretty On
,
Face It Catalog