Hey Ladies!! I know it's been a while! I promise I will get into the swing of blogging again, once our lives calm down a little bit! Here's an update on Luke: He has two more chemo appointments on the next two Mondays. Then we start the new chemo phase, Interim Maintenance, where we go stay in the hospital for 3 days and they give him a high dose of chemo and they have to wait until his body clears it. Continue to pray Luke stays healthy. His counts already dropped back down to 320 from the two weeks straight of chemo. So we're on lockdown until they come back up again!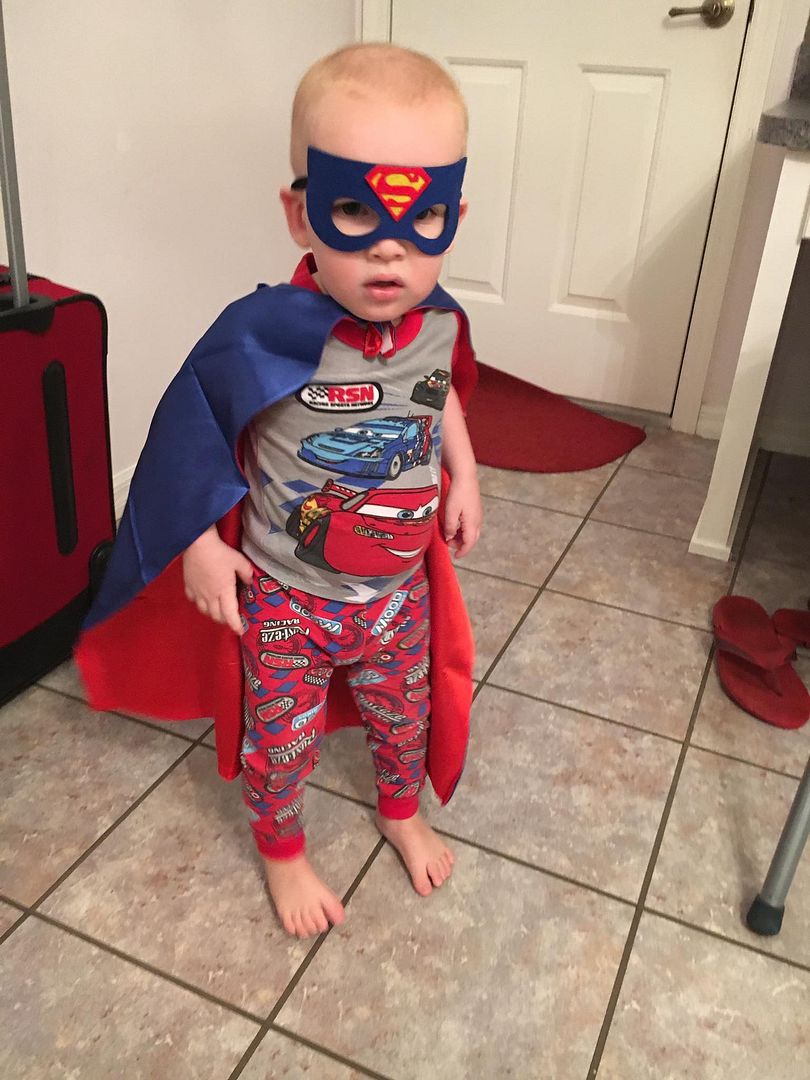 I'm always looking for skin care/beauty product that contain natural ingredients AND actually do it's job. So here's a beauty review for those considering purchasing an eye gel.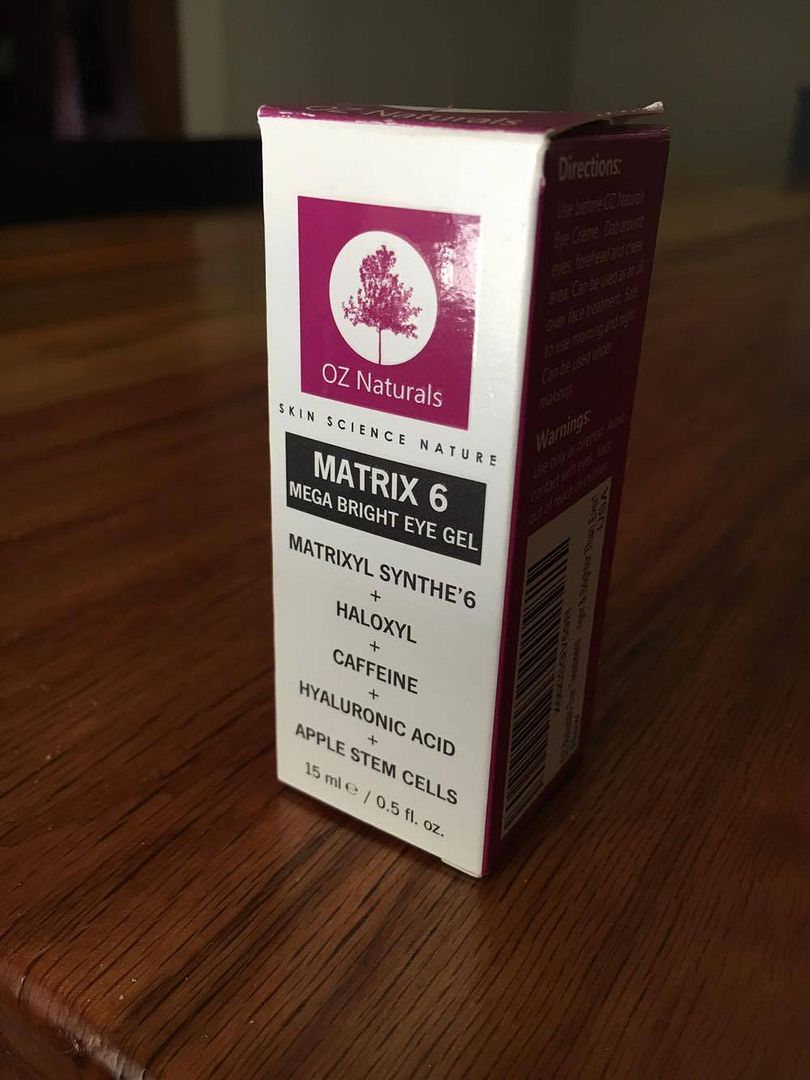 OZ Naturals were kind enough to gift me their Matrix 6 Mega Bright Eye Gel a couple weeks back and I've been trying it out daily for 2 weeks. Here's what I thought.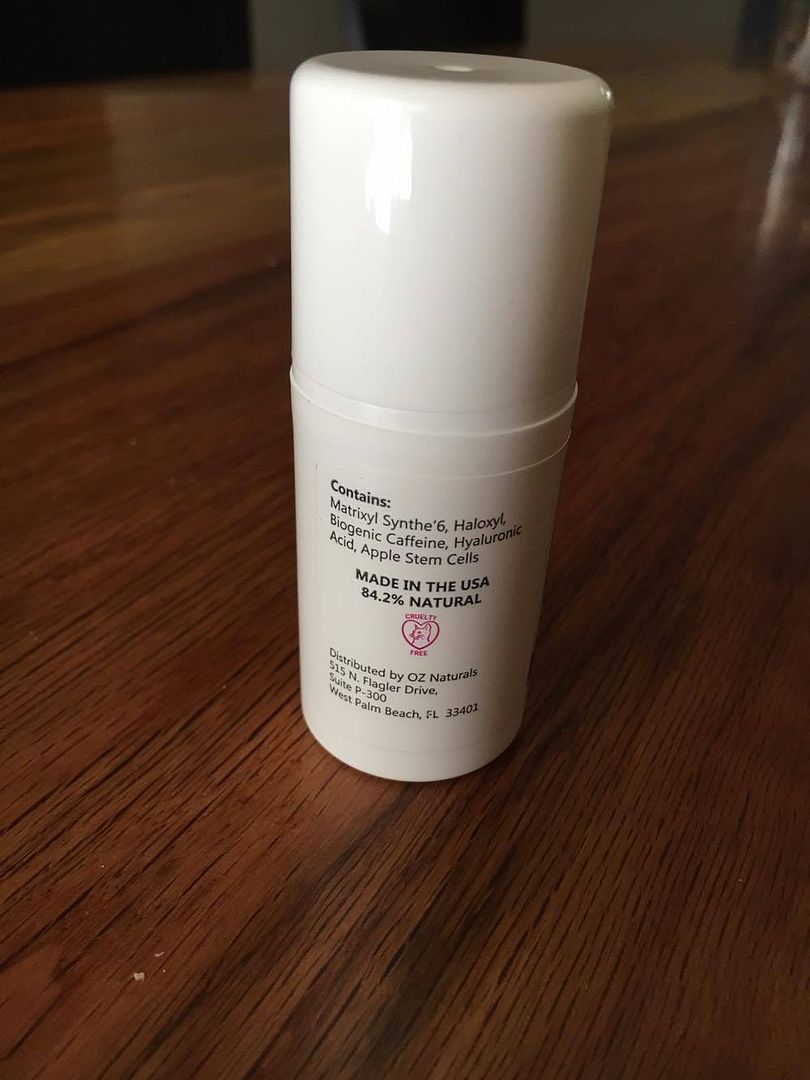 PACKAGING AND LABELING
The eye gel arrived from Amazon in a small cardboard box, 2 days after placing the order. (YAY Prime!)
The bottle has the exact ingredients, including Apple Stem Cells and Caffeine as well as Matrixyl Synthe'6, Haloxyl and Hyaluronic Acid. Other details include that it's made from 84.2% natural ingredients and cruelty free too!
The bottle itself is easy to use and pumps out the gel in small amounts meaning no waste.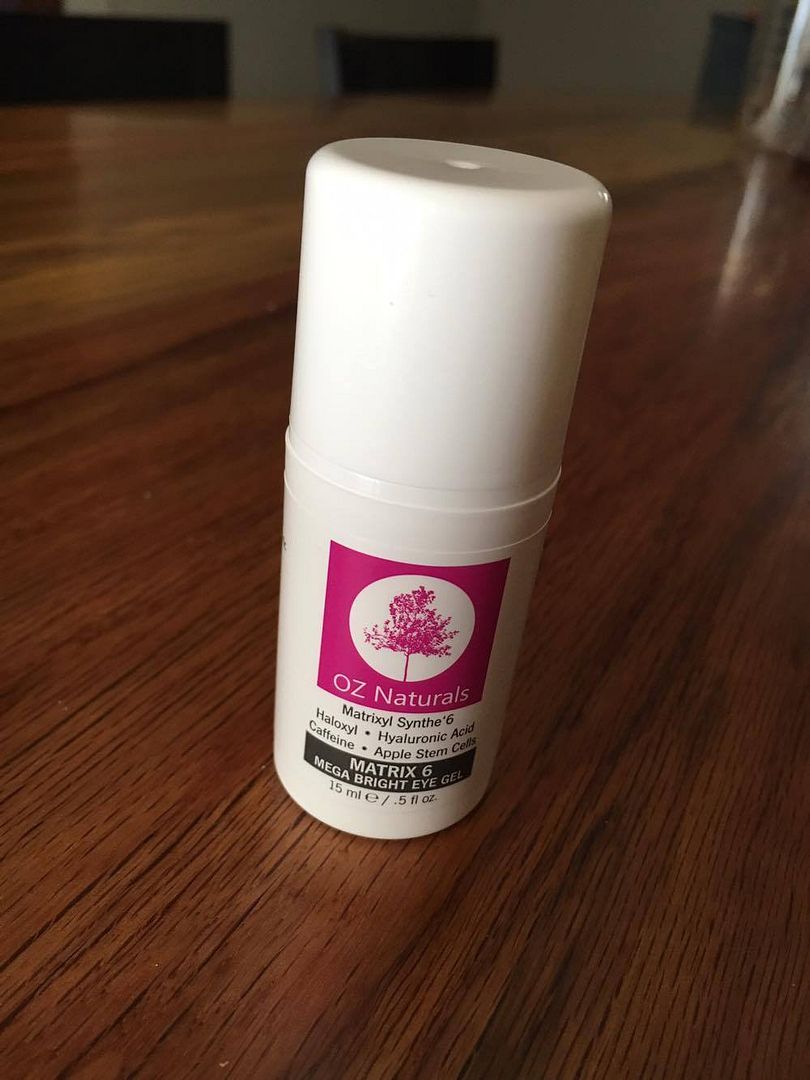 EYE GEL APPLICATION
The gel, once applied around my eyes, cheeks and forehead felt so weird! I felt like my skin was tightening as it dried (about 3-5 minutes depending on how much you put on). I didn't think it was sticky feeling, just not used to the tightening feeling!
The gel isn't oily at all! My skin felt refreshed once it dried and gave my skin a smooth texture.
I used it each night before I went to bed, so I never tried my makeup directly over it, so I can't give a review on that, but the bottle says it can be used under makeup.
RESULTS
I have noticed that my eyes are less puffy! (Yay!) My dark circles are pretty severe, lol, so I will give it some more time to see if it will help diminish them a little more. I have noticed my wrinkles in my forehead look a little less deep. (I hope that makes sense..lol)
If you would like to purchase, you can do so on
Amazon
(Matrix 6 Mega Bright Eye Gel is also eligible for Prime shipping!) and if you are interested in other OZNaturals skincare items, you can check out the full range at
oznaturals.com
.