Today, three years ago, I married the man of my dreams. When I say that, I'm not being facetious…he truly is the man of my dreams. When I was 15, I started a journal to my future husband. I wrote to him about my dreams, my hard times, my commitment to purity, and how much I couldn't wait to serve God with him. When I was a freshman in Bible college, I met Stephen on my bus route in Chicago. Boy, was I head over heels for this 6'4" blond haired, green eyed, Spanish speaking cutie pie! But, he was very shy, didn't really talk much to me…So, I just kept my secret crush to myself! Finally, after two years of working on the bus route together, he FINALLY asked me on a date! From that date, we both knew we were going to get married. It was so right, and so easy! That is exactly how God intended dating to be! We dated for two years, and got married December 4, 2010! It was truly the best day of my life, after my salvation! I can't wait to raise kids with him, grow old with him, and just love him for the rest of my life! Sorry, for the mushiness, I just love my husband a lot!! :)
We looked like kids!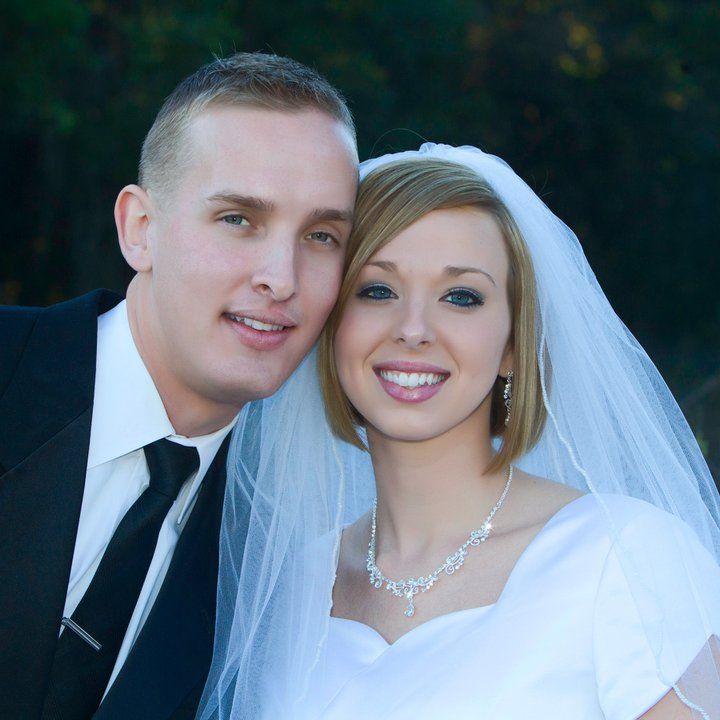 Here's a couple of pictures we got done in Florida over Thanksgiving, and some of my outfit that day, too!