Man, do I wish I had these Deborah & Co. Fleece Lined Leggings when I was in college in Chicago where it was freezing 8 months out of the year! These are the warmest leggings I've ever worn! For skirt wearers in the winter, these will be a life saver! There's nothing worse than having goosebumps on your legs every time you walk outside! These are seriously SUPER warm and comfortable!
My favorite thing about leggings/tights is that if you have a dress that's a tad too short, leggings hide your knees, so it gives an illusion that it's long enough. I don't wear skirts/dresses above the knee, and I found this darling dress at Maurice's for $13.99, and it was about an inch shorter than I feel comfortable wearing, but with these leggings underneath it, I felt perfectly comfortable in it!
Another awesome feature about these leggings is that they are able to be pulled over your foot (to give the look of tights), so I did that today and paired my leggings with some black booties.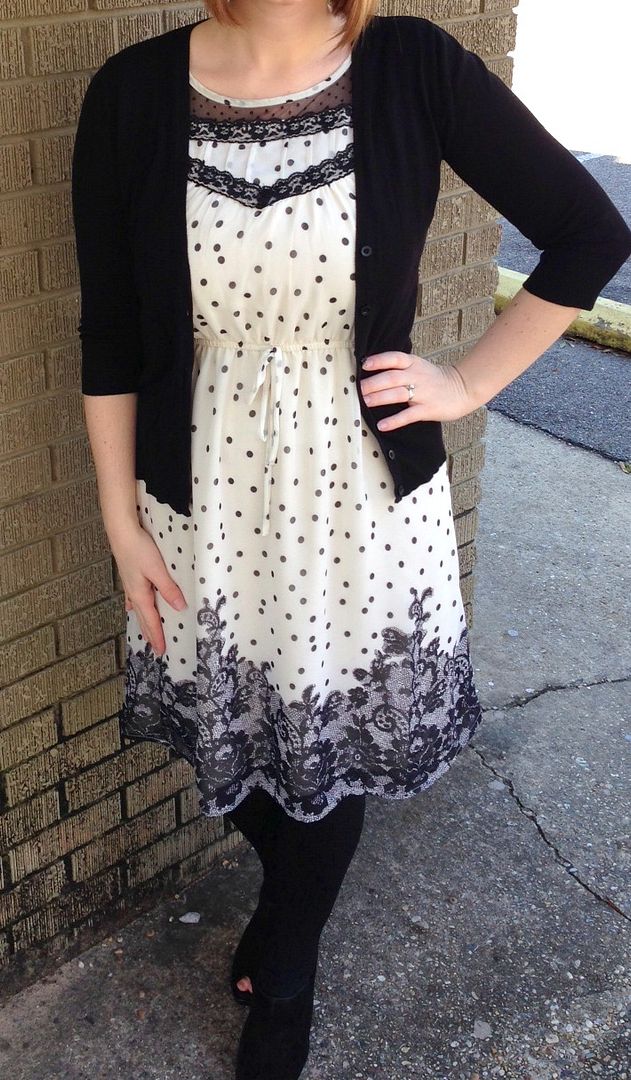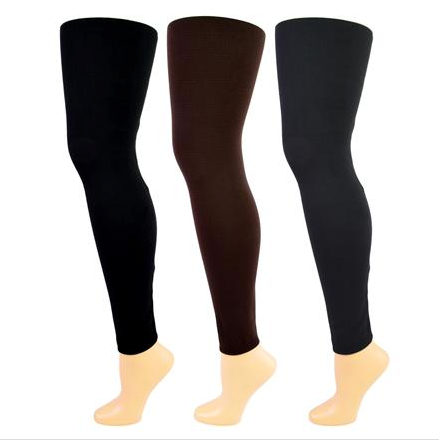 These leggings come in 3 different colors and are currently on sale for Cyber Monday! If you are in need of some fleece lined leggings, be sure to head over to Deborah & Co. to get some on sale!
Deborah & Co. is owned by a sweet mother of 5, who also runs The Modest Mom Blog as well. I love to support Christian Modest stores!