It's about that time where we can start getting excited that fall is coming! You know what that means...pumpkin spice everything, red leaves, and cooler weather! It also means that most of our bright summery clothes get put away until the spring time! I don't know if you're like me, but I love pieces that can be worn in summer & fall! I found some of the most perfect transitional pieces and wanted to share them with you!
This dress came from PinkBlush, I absolutely LOVE their site and the hundreds of dresses they have! PS, for all my pregnant mamas, they have the BEST maternity section ever! PS. They have a discount code for 25% sitewide, just enter WHATUNEED at checkout!
I know a lot of you nursing moms are always looking for dresses to nurse in, and this would be super easy to nurse in!
I also received my first skirt extender from Outskirts, and if you needed some extra length on this dress, it's great to pair it with.
The only downside about this specific extender is that it has full bottom, so it only blends well with another full bottom dress. Most of my dresses are fairly straight at the bottom, so I need to get a straighter extender next!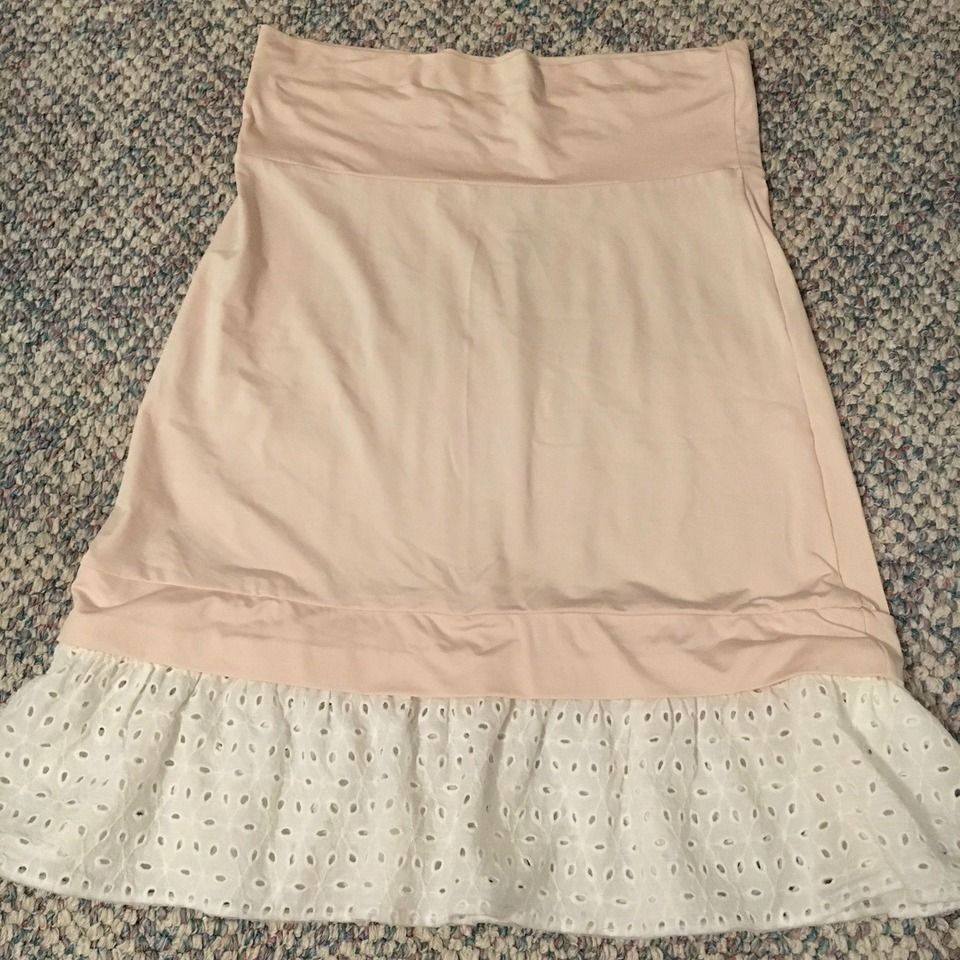 The cool thing about this extender slip, is that it has an interchangeable bottom, so you can change the color or the style super easily!
I have been looking for a modest cold-shoulder shirt for a while and I finally found one at Bealls!! I wore it on a date with my husband and he loved it! It's also super transitional for fall!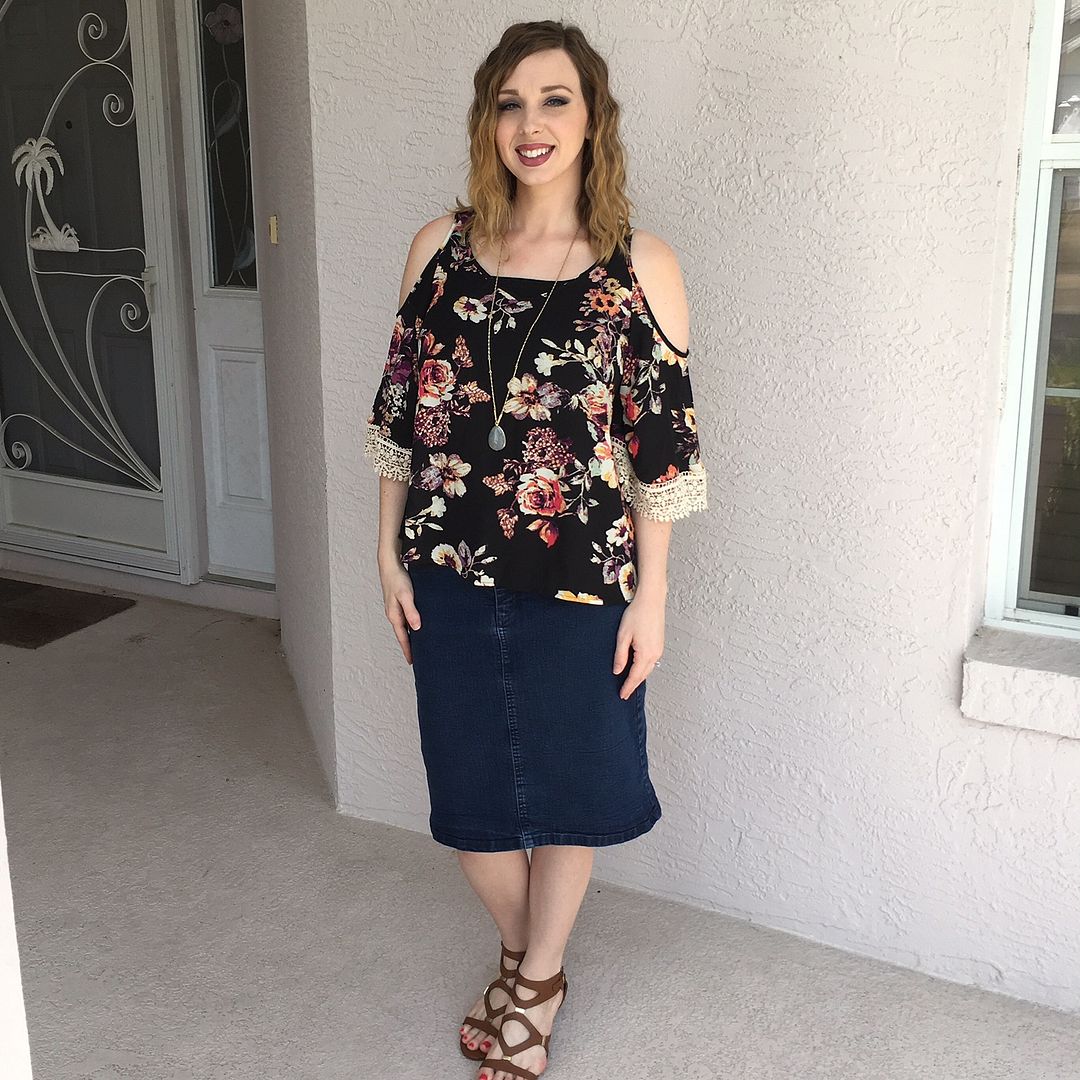 I also have found a new skirt that I LOVE from H&M, it's super stretchy like yoga pants, and only $12.99! I got it in 3 colors, and love to wear them around the hospital and my house! When I go out in public, I usually wear a tunic or kimono to cover my booty! ;) It's rather body con!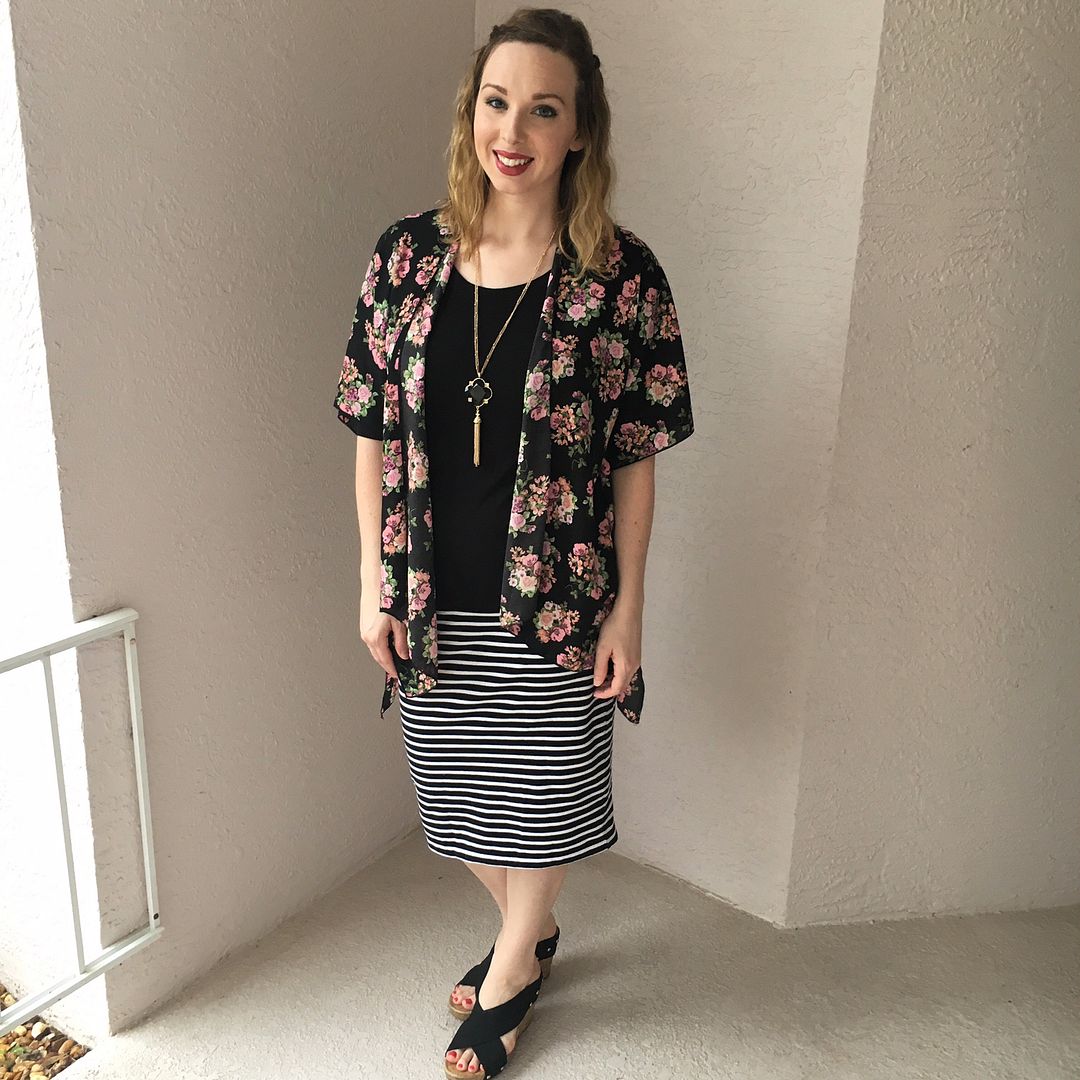 Last by definitely not least is my new favorite dress style, the Julia dress from LulaRoe! (Sidenote: I will be having a LulaRoe Pop-up in September, I'll share the group when I do!) But this dress literally feels like a big t-shirt. SO comfy and stylish!
Also, my beautiful friend Melissa did a review on Younique's Skin Perfecting Concealer for me, and I LOVE how she uses it and she gives her honest opinion! Subscribe to her channel to get more makeup tips!
Thank you so much for reading! I love you all! God Bless & have a great week!♥