I'm sure by now you've heard of LulaRoe? If not, have you been under a rock?! :P But, seriously it seems like ALL of my friends are jumping on board and opening up their own LulaRoe boutiques. My favorite thing about LulaRoe is the great dress & skirt options! I love that once I found my size for a certain style, I can order without wondering it will fit or not!

One of my readers who owns her own boutique wanted me to try the Azure skirt, which I didn't have yet, so she was sweet enough to send me one to try and one of you lucky ladies are going to get a chance to win one too! ♥
I have the Cassie skirt already, but it is very "body-con" if you will...so I think the Azure skirt is definitely a lot more modest by its self! Same thing with the Julia dress, it is more form fitting, and the Nicole is flowy and perfect! The Cassie and Julia can be made modest by throwing a kimono or longer shirt over it! But if you prefer to not have to "fix" things, the Azure skirt and Nicole dress will be perfect for you! (Those are the only styles I have, but I know there are many other modest options, I just don't have them yet!)
The Azure skirt is a flowy a-line style skirt, that will flatter any body shape! Here's how I styled mine!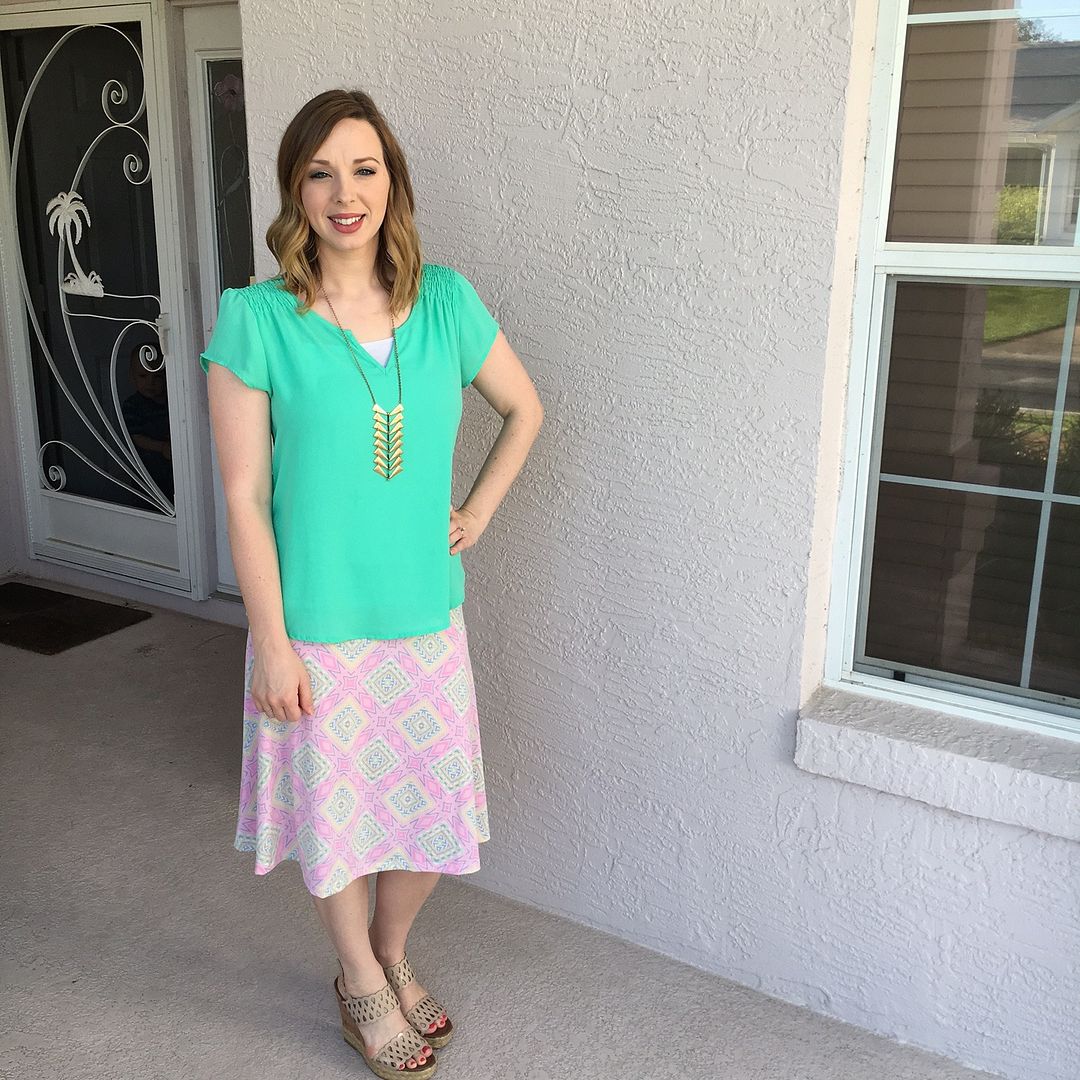 PS. This is the most comfiest skirt of all time.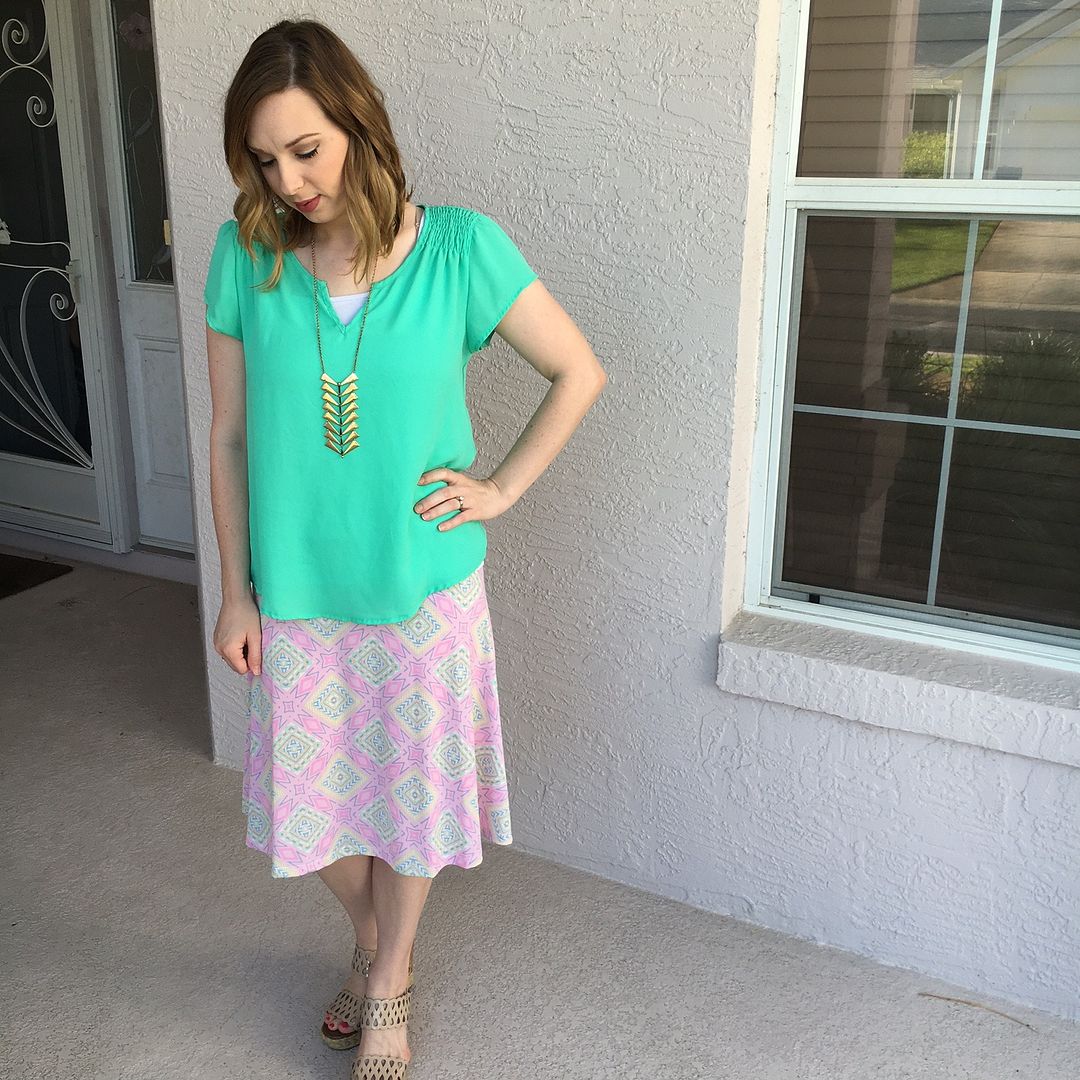 Each pattern is only made into 2000 pieces, and then it's gone forever! So, that's why its like a treasure hunt to find your size and pattern!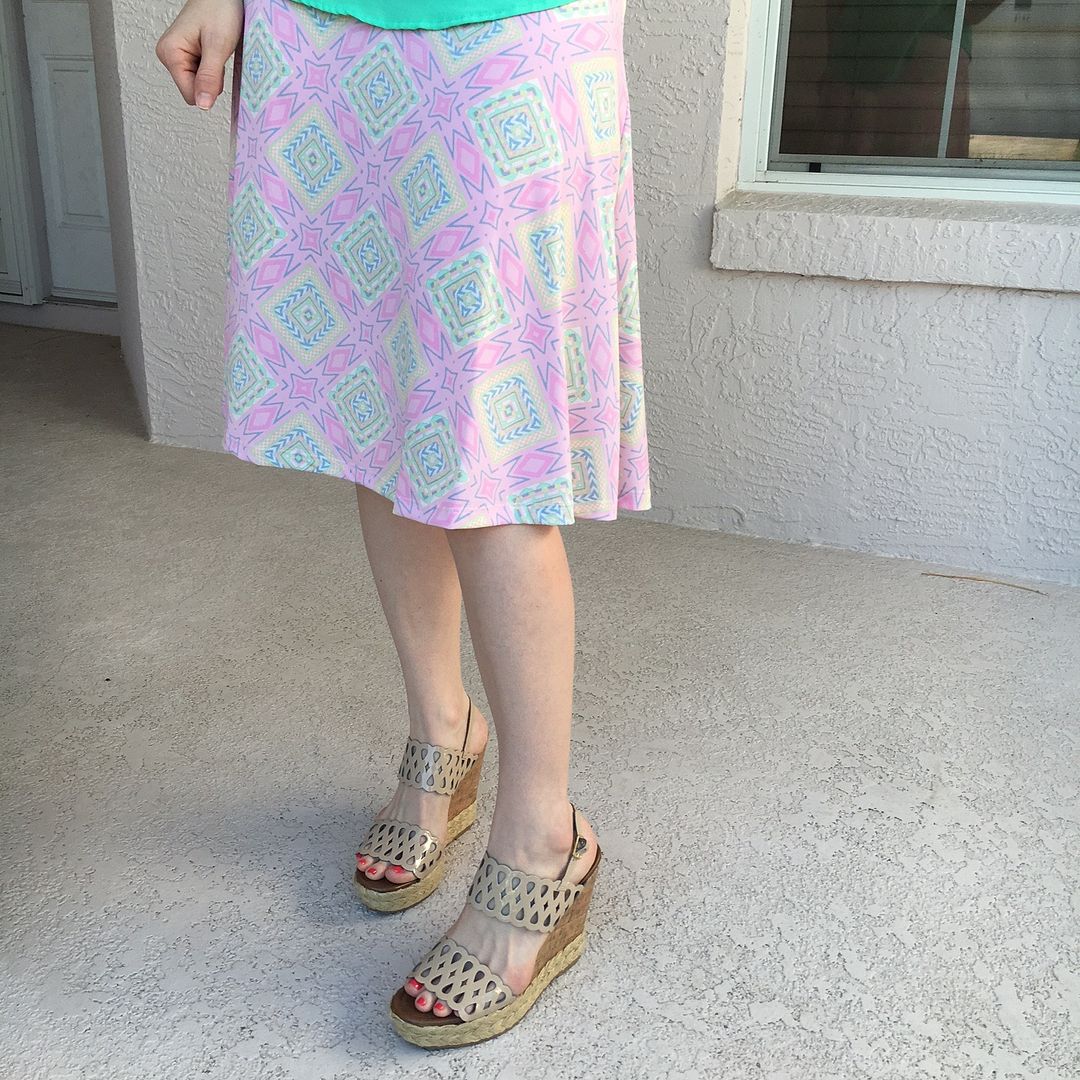 If you want to win one, you just need to head over to my Instagram and enter to win on there! Just follow the directions under the giveaway picture or you can also go shop under my friend's online boutique here!

If you are interested in owning your own boutique, you can visit Wendy's website here to learn more!
Have a great week & God Bless ♥