Michelle is the lovely guest writer today, and I ALWAYS love her outfits! She always looks so cute! I know you will love her post...
Finding a new outfit is like an adult scavenger hunt! It takes some time, but so worth it! You don't need TONS of money to feel great in a new outfit. Go hunting in your own closet! I'm a teacher during the week, and have VERY busy Sundays and weekends. My husband and I work in a church in Texas. I like whatever I wear to be classy, yet comfortable enough to wear all day long! I don't wear a lot of accessories because I work with kids, and they tend to get pulled and stuck on everything throughout the day. Bracelets get in the way of piano playing, so they aren't an option for me either. And little known fact about me … I don't have my ears pierced! Necklaces, scarfs, and belts are as detailed as I can get!
I want to take you through the process I used to do research for this post! So, here we go …

Pinterest has changed the way I dress, I usually check Pinterest before I go to bed to lay out my clothes for the next day. The site/app has millions of great ideas! I've made a board just to document my own outfits so that I never have to say, "I don't have anything to wear!" I have another board for inspiration. Here is the picture I used for color inspiration for this blog post.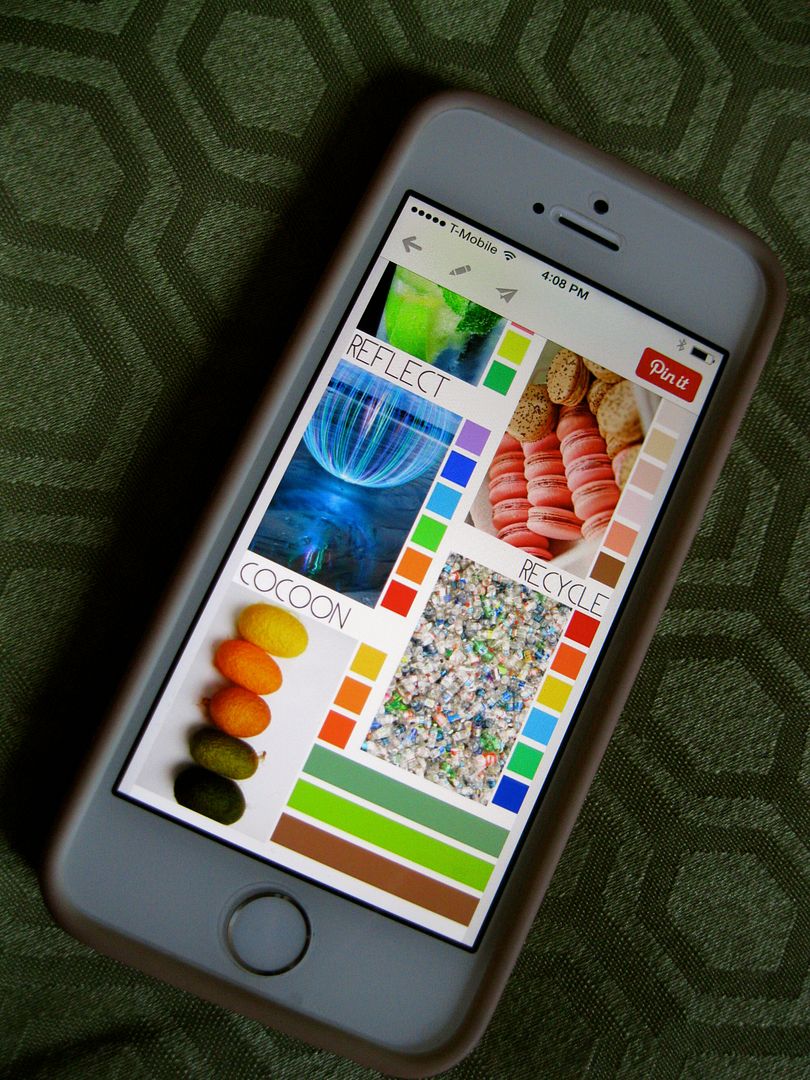 I took my phone to my closet and grabbed every skirt and shirt I had in these colors!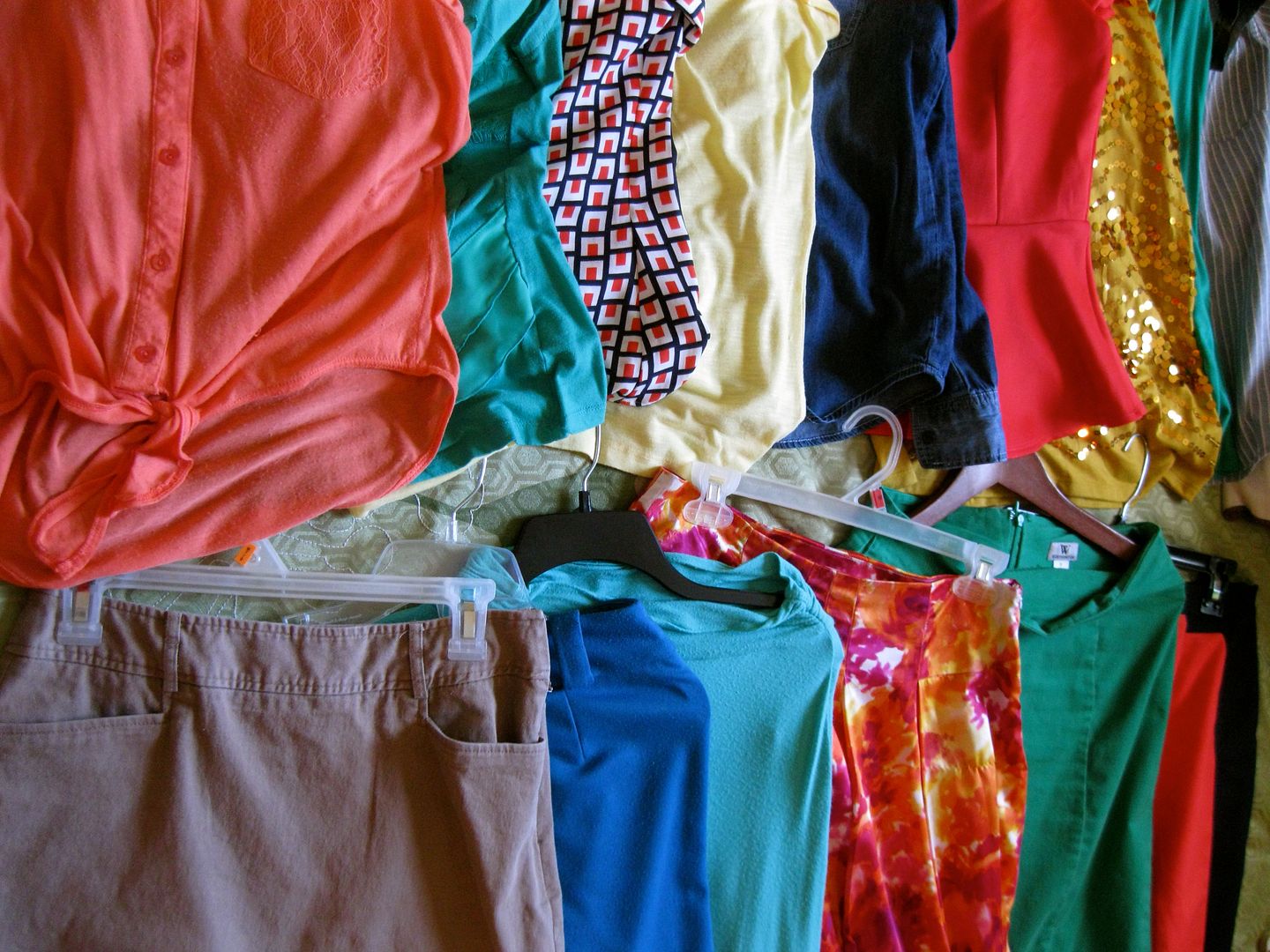 Used some of the pieces to put these outfits together.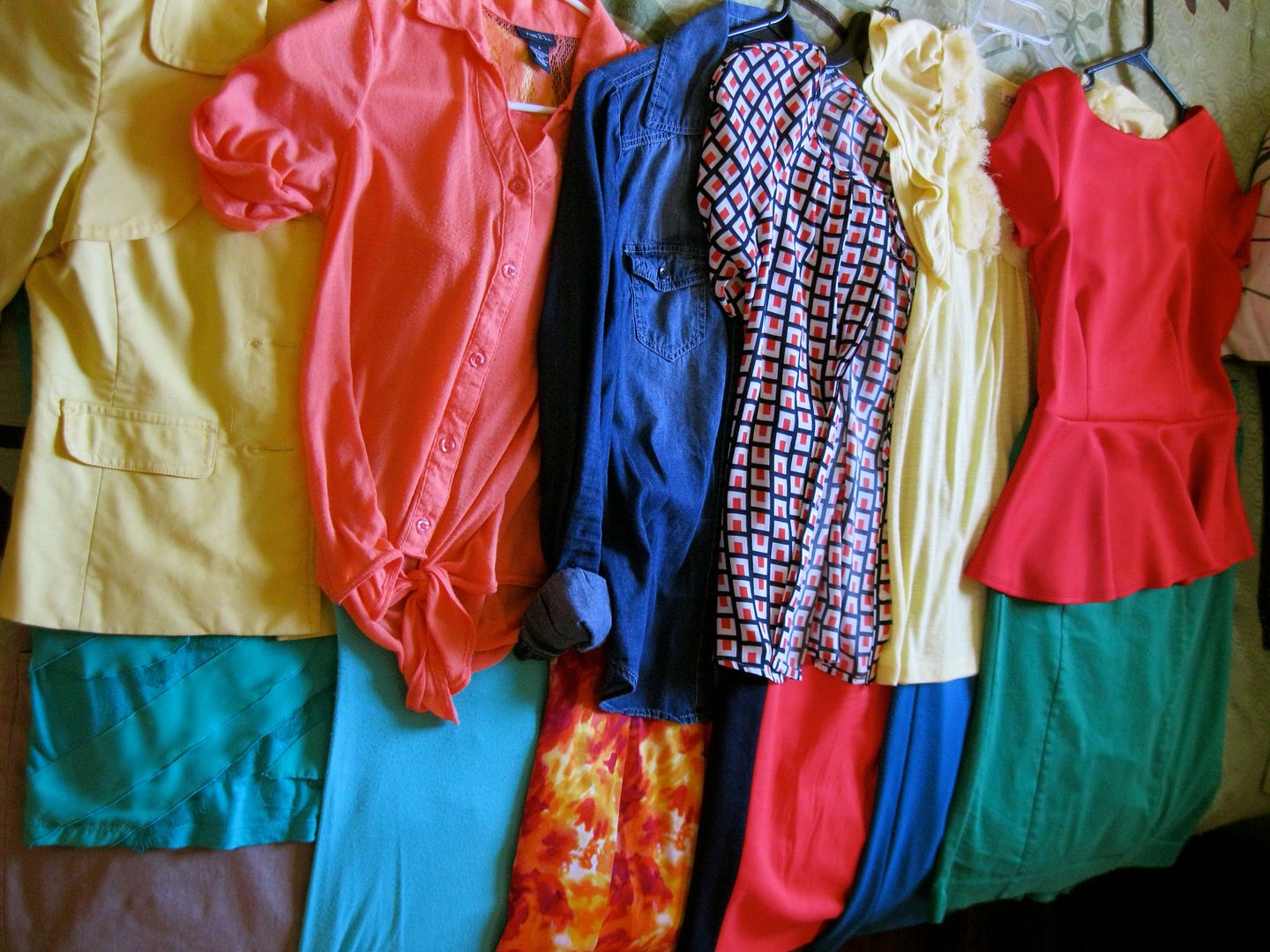 Don't forget to accessorize! This is the most convenient way to have the feel of a new outfit, without having to actually buy a new outfit!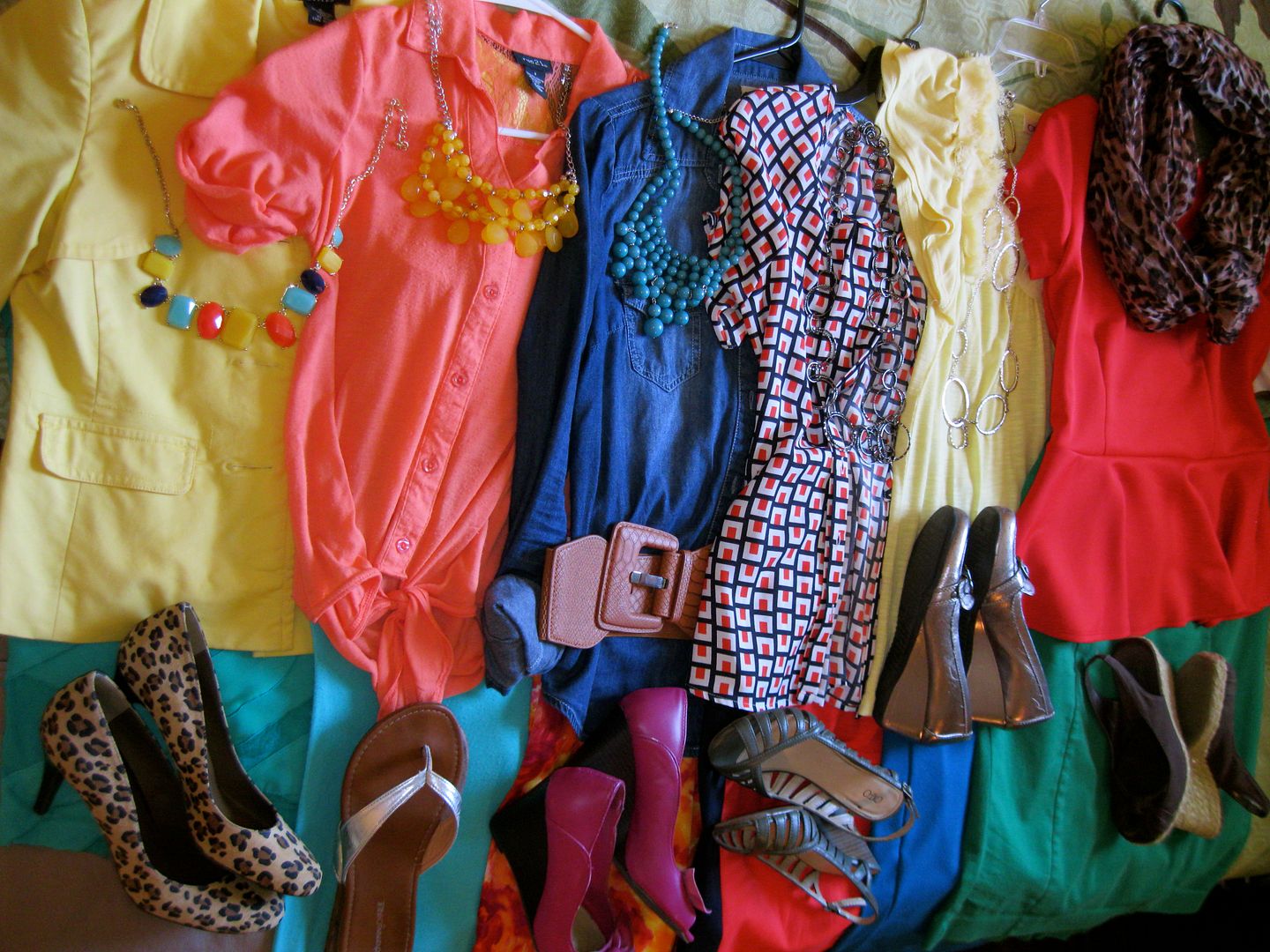 Outfit #1
Scarf - Ross
Peplum Top - JC Penney
Skirt - JC Penney
Shoes - New York and Company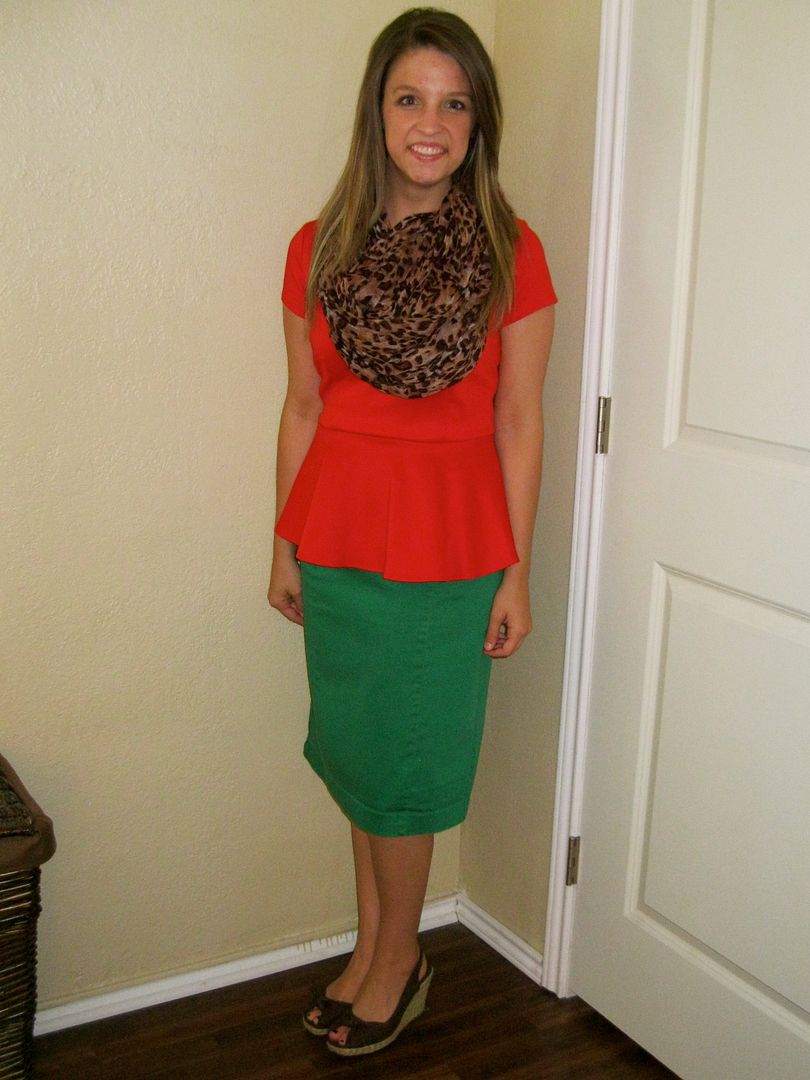 Outfit #2
Top - Cato
Jewelry - Gift
Skirt - Walmart
Shoes - K&G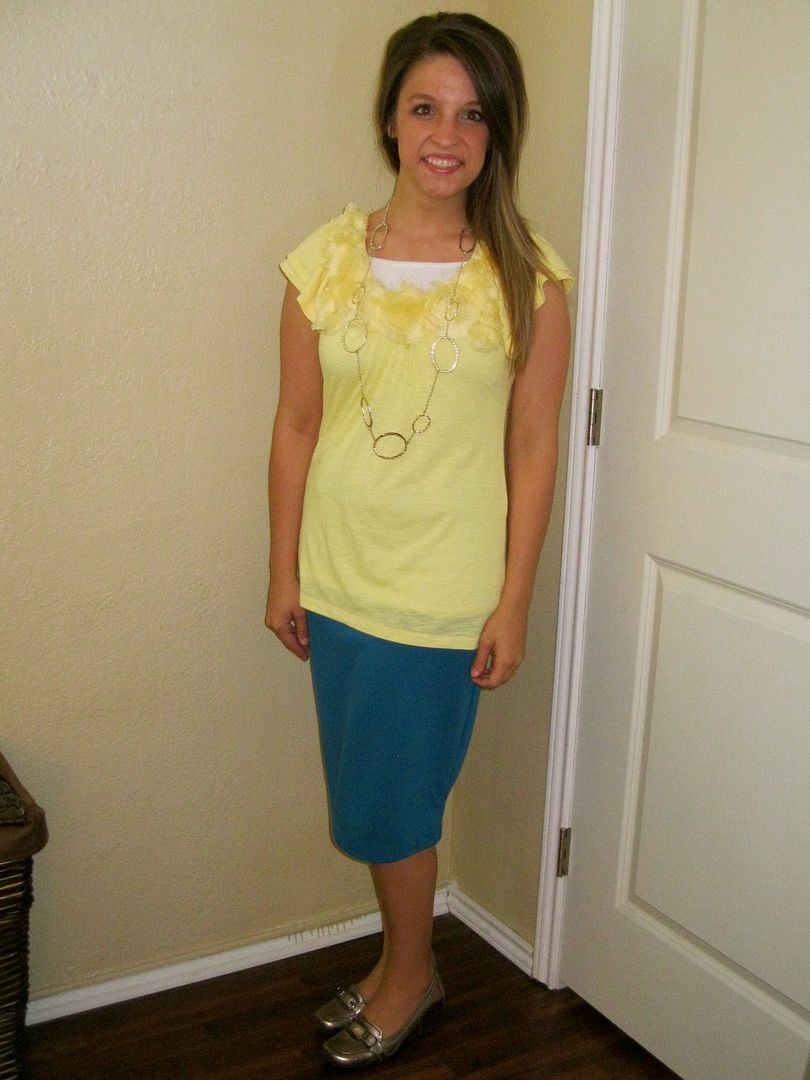 Outfit #3
Top - JC Penney
Skirt - JC Penney
Shoes - Cato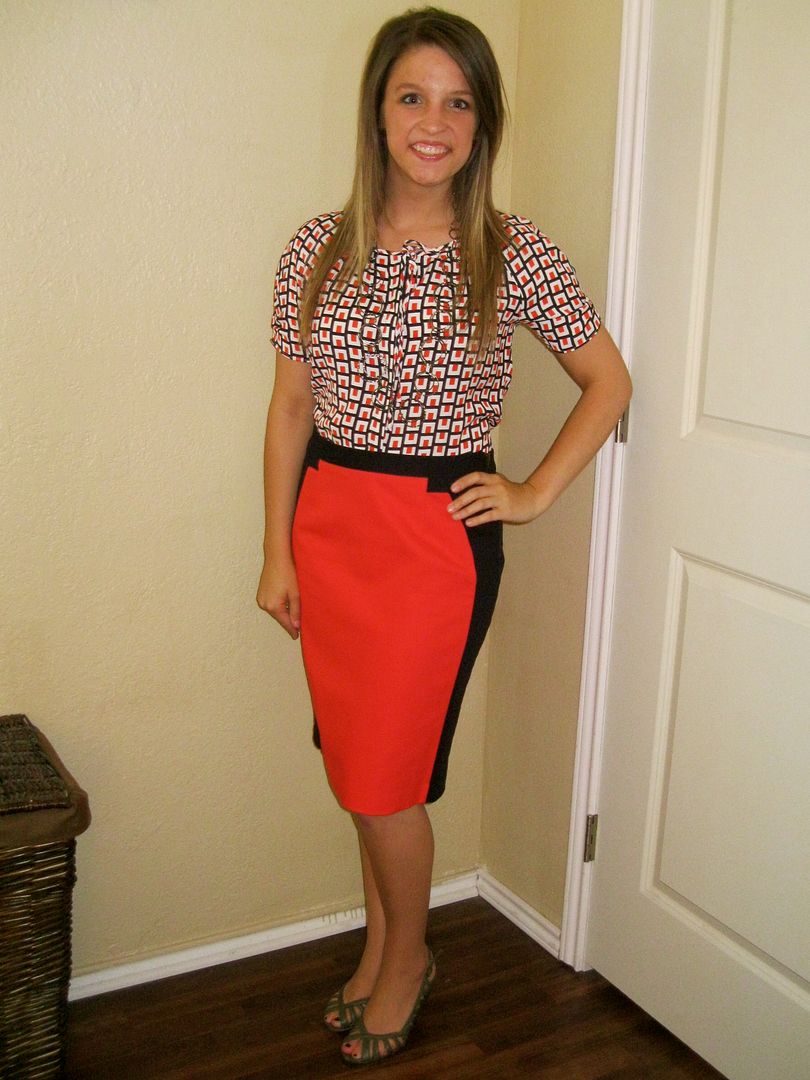 Outfit #4
Shirt - Cavender's
Skirt - Burlington Coat Factory
Shoes - Ross
Jewelry - Bebe
Belt - Charming Charlie's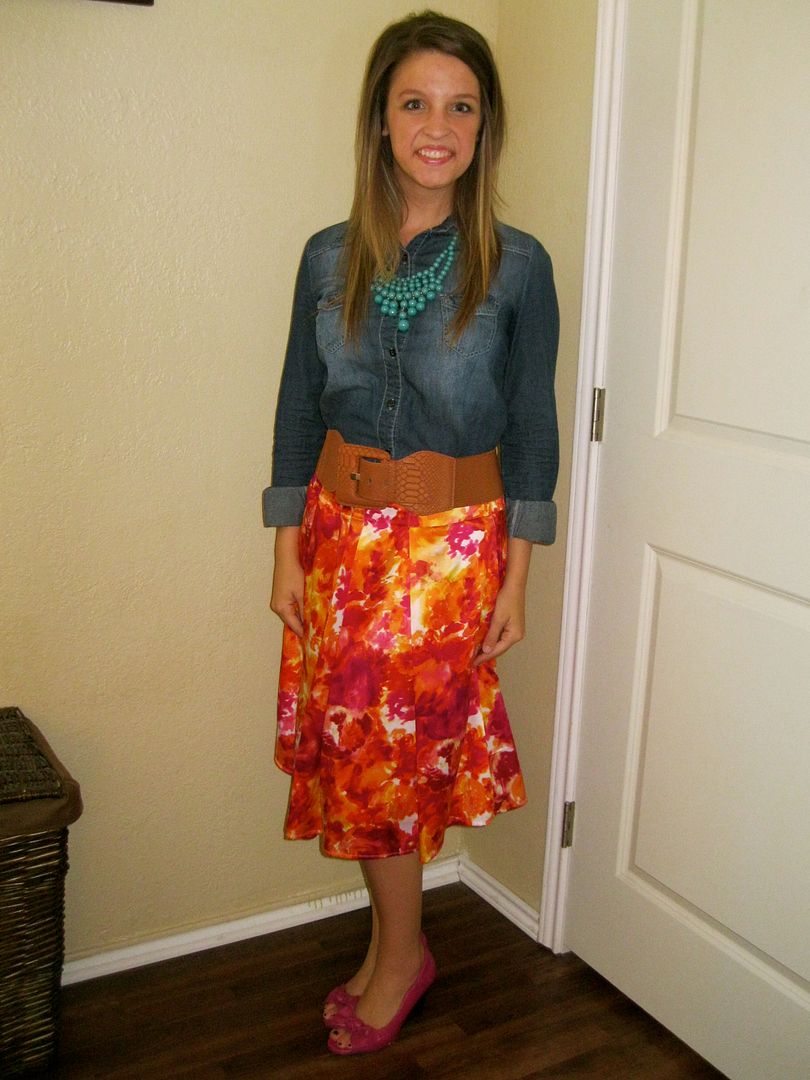 Outfit #5
Shirt - Rue 21
Skirt - Ross
Shoes - Charming Charlie's
Jewelry - Cato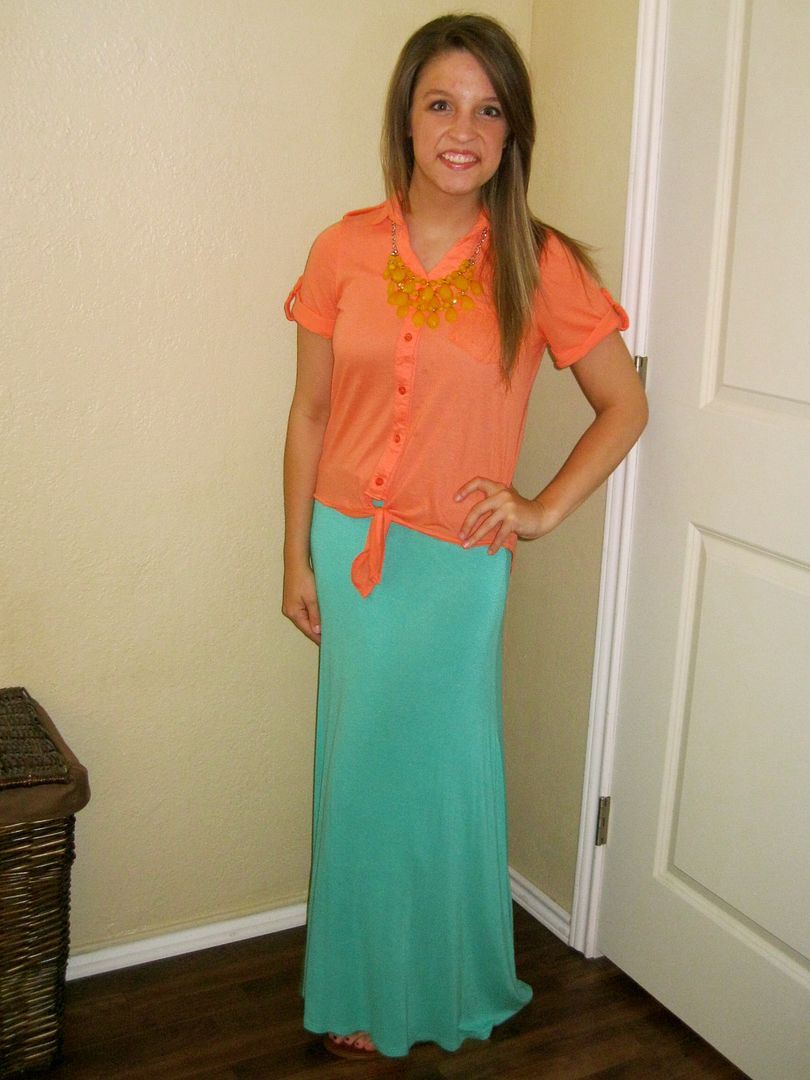 Outfit #6
Blazer - Ross
Shirt - Kohl's
Skirt - Ross
Shoes - JC Penney
Jewelry - Gift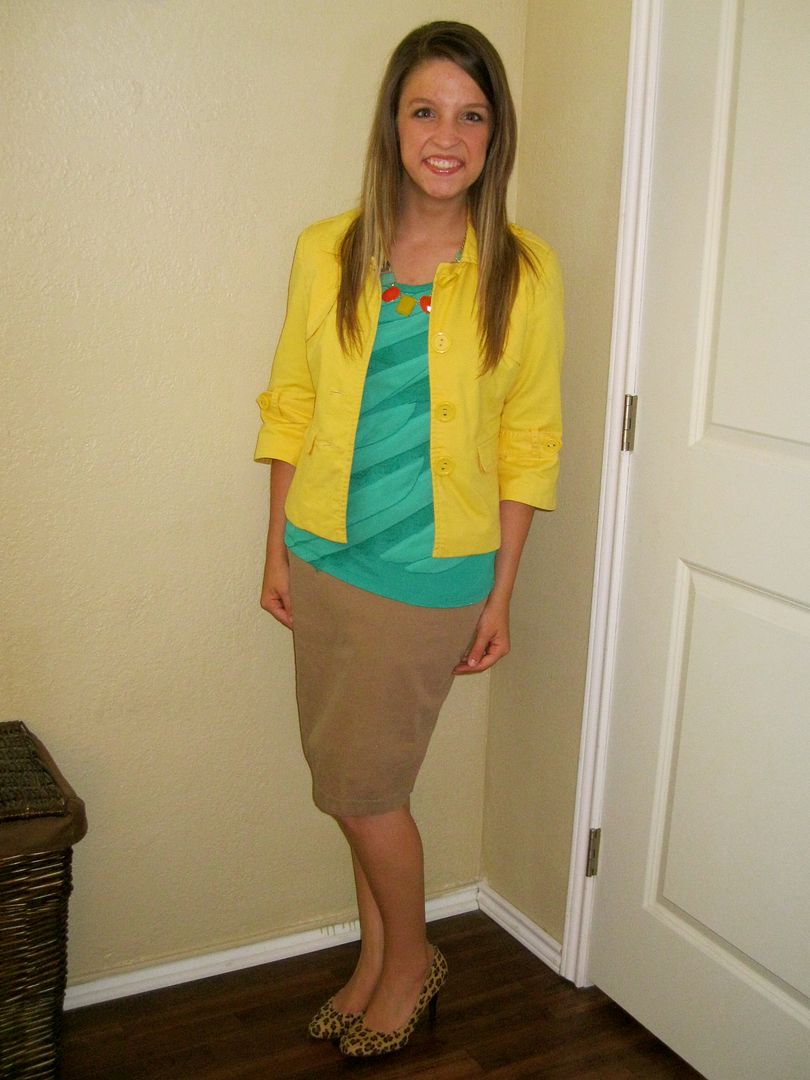 I don't pay more than $10 for an article of clothing unless I get a special gift from someone. I am a sucker for clearance racks and "back of the store" deals! Christian ladies have such an opportunity to be an example to the world in the way we dress! Let's be sharp, classy, put together, and approachable to a world of people that need the Lord!