This week's Spring Color Series guest writer is Elizabeth! She is also one of our wonderful Modern Modesty admins! Every time Elizabeth shares her outfits, they are ALWAYS so inspirational and stylish! Elizabeth is definitely one of my favorite fashionistas! :) By the way, since many people have asked what the past guest writer's blog links are... none of the ladies I have featured have fashion blogs (although they should!) They are just doing this as a favor for me! :)
A nautically inspired outfit is a classic look that never goes out of style. Thanks to the phase of color and pattern mixing which is popular at this time, there are many more "out of the box" options to achieve this style. I simply went through my closet and pulled all of the pieces that I thought were applicable to a nautical look. I then went through and tried to pair a few pieces together that I haven't really done together before. I also tried (for the most part), to use fairly basic pieces that could be recreated by some of you lovely ladies, with your own articles of clothing.

My first look is a classic navy and white striped top (Target), paired with a colored pencil skirt. I personally love these colors together, but the navy and white also works well with red, yellow, orange, coral, hot pink... etc. Don't be afraid to think outside the box!
The second outfit is a red and white sailboat dress that I recently purchased (Old Navy) on a MAJOR clearance. I paired it with a navy blazer that I've had forever and red shoes. I loved being able to "pop" the look with some red lipstick and fun nautical accessories I've collected over the years.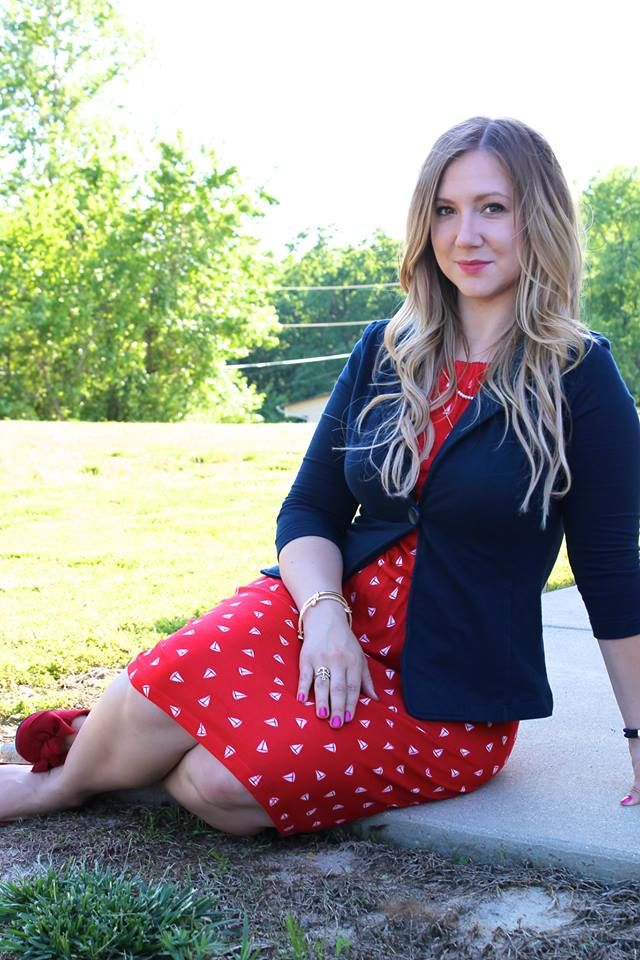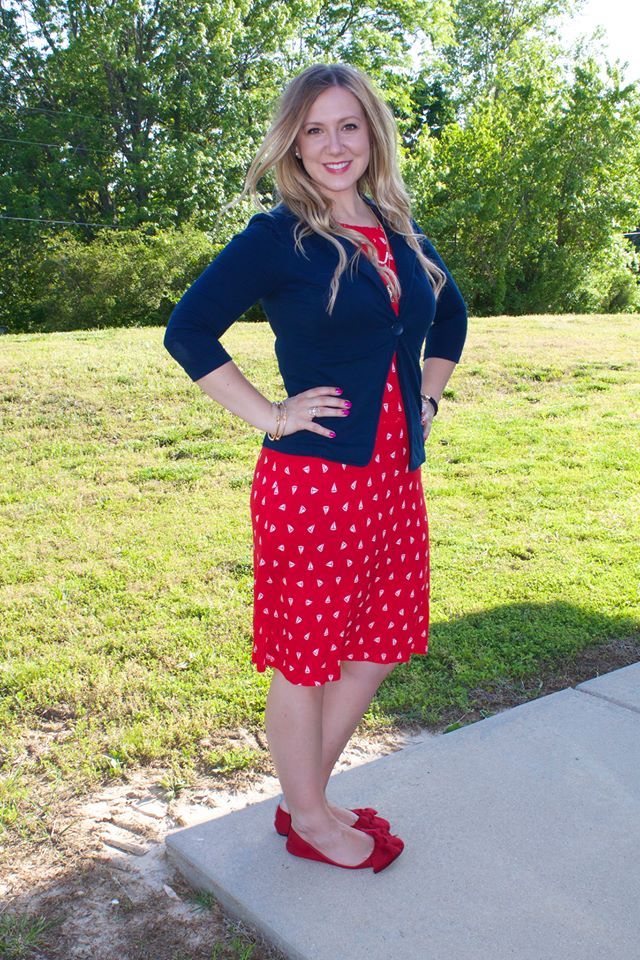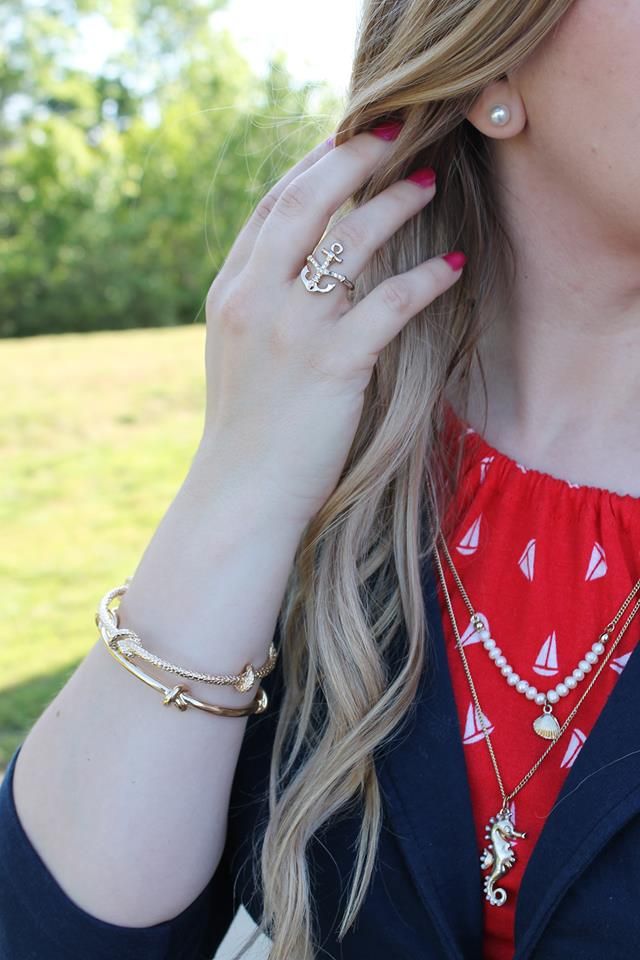 My third look is a bit more dressy; something I would wear to church on a Sunday. The white lace dress was actually my Easter dress (I prefer to buy solid colored dress so I can do things like this), which I paired with a white and navy cardigan (Forever21). A clearance Charming Charlie necklace set and nude wedges add a simple and classic touch.
The fourth outfit I put together is probably my favorite! I did some VERY bold pattern mixing that I ended up absolutely loving! I have a blue version of this top (JCP- Joe Fresh), and loved it so much that I went back for a second color. The pencil skirt I purchased a few years ago at Target.
My fifth outfit is a more casual one. Something I would run to Target in (provided there was one closer than an hour and a half away from me...) I found this top on vacation (Loft Outlet) and knew it was a must! I paired it with a simple dark wash denim skirt (WalMart) and bright shoes for a pop of color (orange- Cato, mustard- Charming Charlie).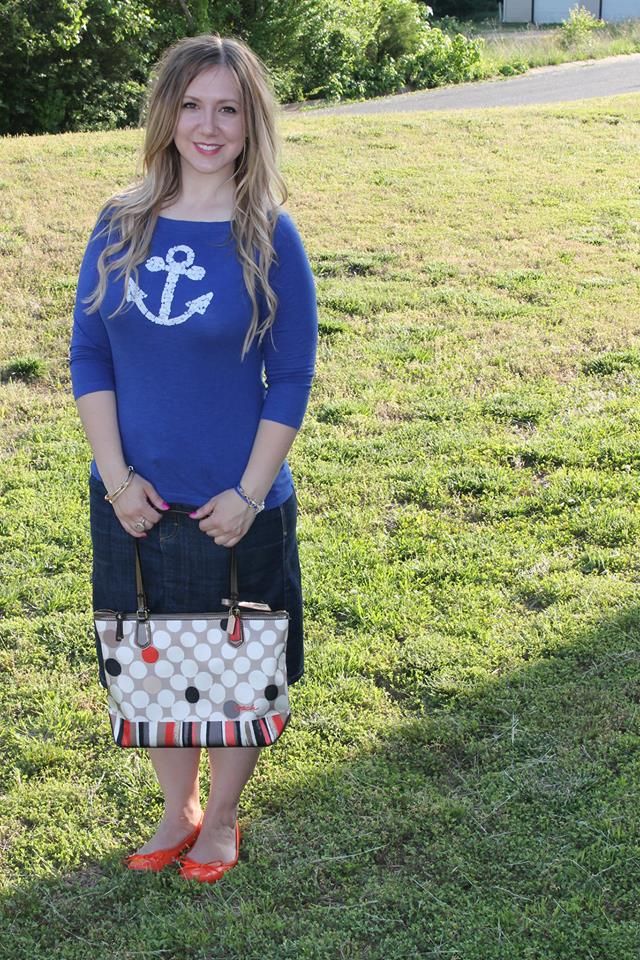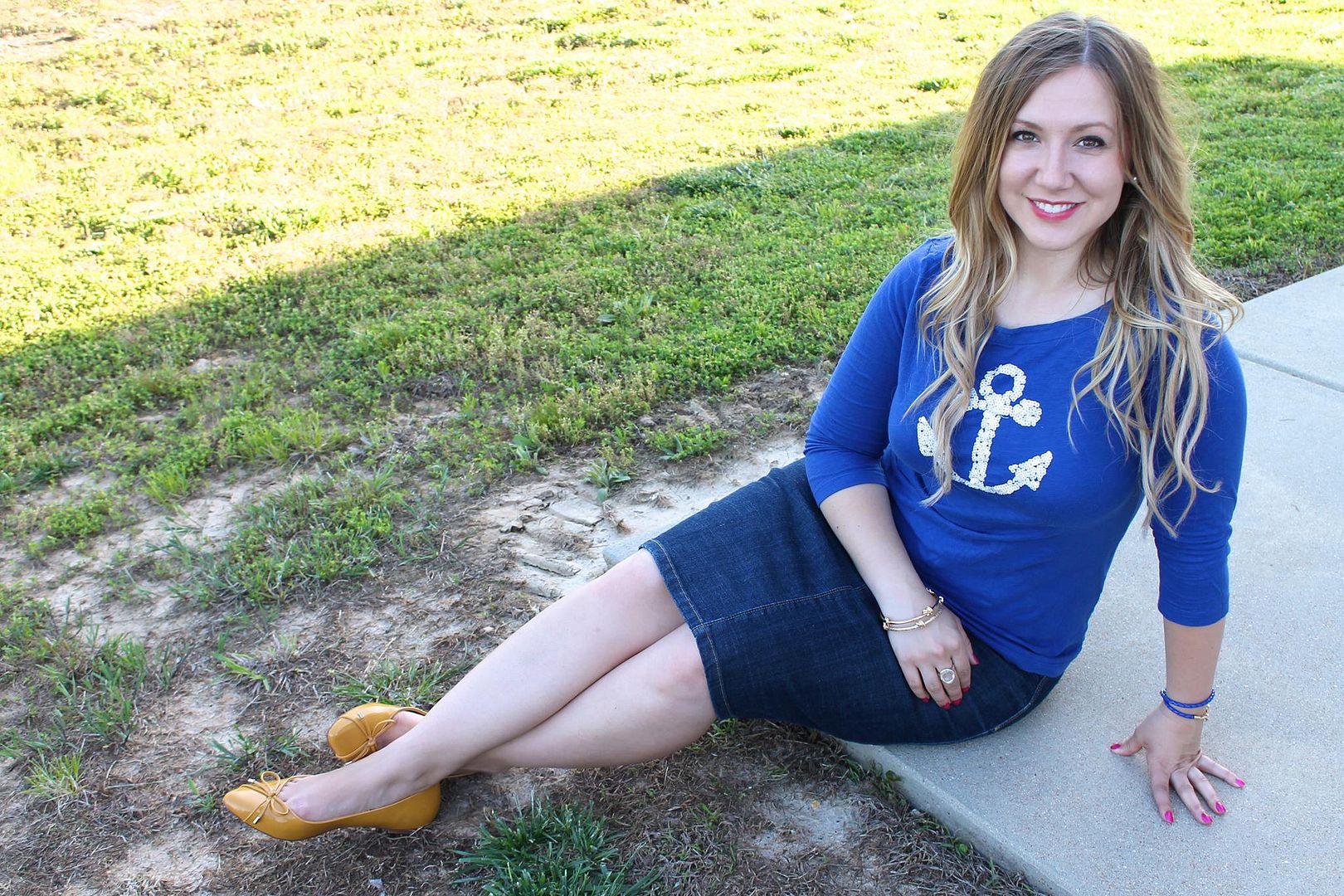 Outfit six is a little more out there. I don't often think of black as nautical, however, I found this anchor top at a thrift store and knew I had to have it! I paired it with this striped skirt (JCP), and liked how it turned out.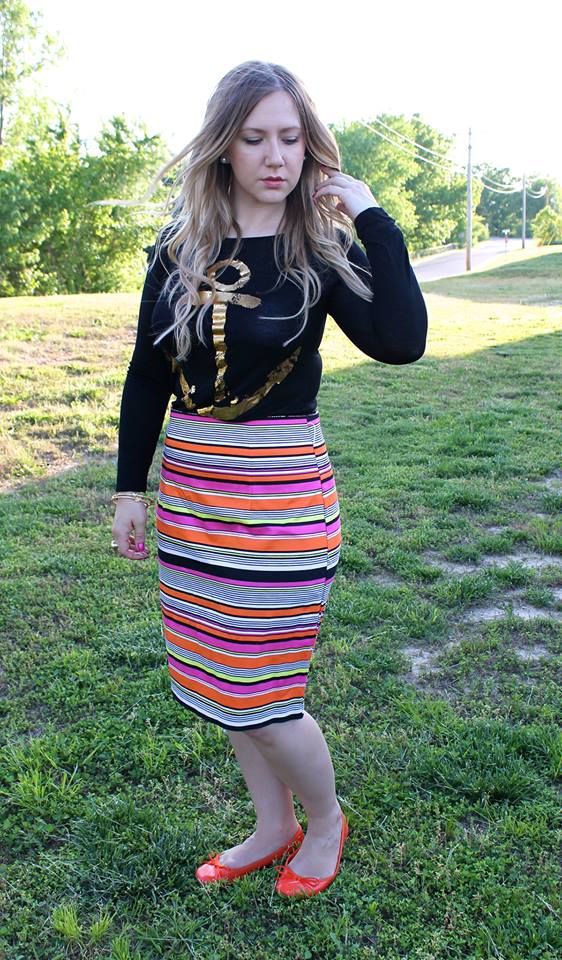 I also wanted to share a spiritual thought with you dear ladies today. We've all heard the phrase, "Pretty is as pretty does". At the end of the day, fashion changes and beauty fades. What truly makes us beautiful is not our hair or faces or bodies or clothes. What we do, who we are, how we treat people, and our hearts for the Lord and for His ministry are what determine how beautiful we really are. There is nothing more beautiful than a lady who strives to serve the Lord in all that she does, and there is nothing more ugly than a woman full of hate, bitterness and jealous. Let's strive to be the former, rather than the latter, and seek to please the Lord in all that we do, with a beautiful and gentle spirit.