Well HELLO ladies!! I have been SOOOOOO busy this past month! In the past couple weeks, we finished our second year of teaching, packed our house, moved to Florida (my hometown), met our new midwife, my husband got a summer job, we found all of our furniture on Craigslist, and moved it in! Aka...That's where I've been off hiding at! :) I hope you all enjoyed the Spring Color Series, I love my friends and I was so blessed they took the time to do some great posts for me while I was going crazy moving!
I thought I would share my most recent outfits with you! This will probably be my last post until the baby comes and I promise I will share my birth story and lots of pictures! :)
Here was my Memorial Day Patriotic Outfit! (I was 36 weeks here.)
Here was my church outfit from yesterday! (37 weeks)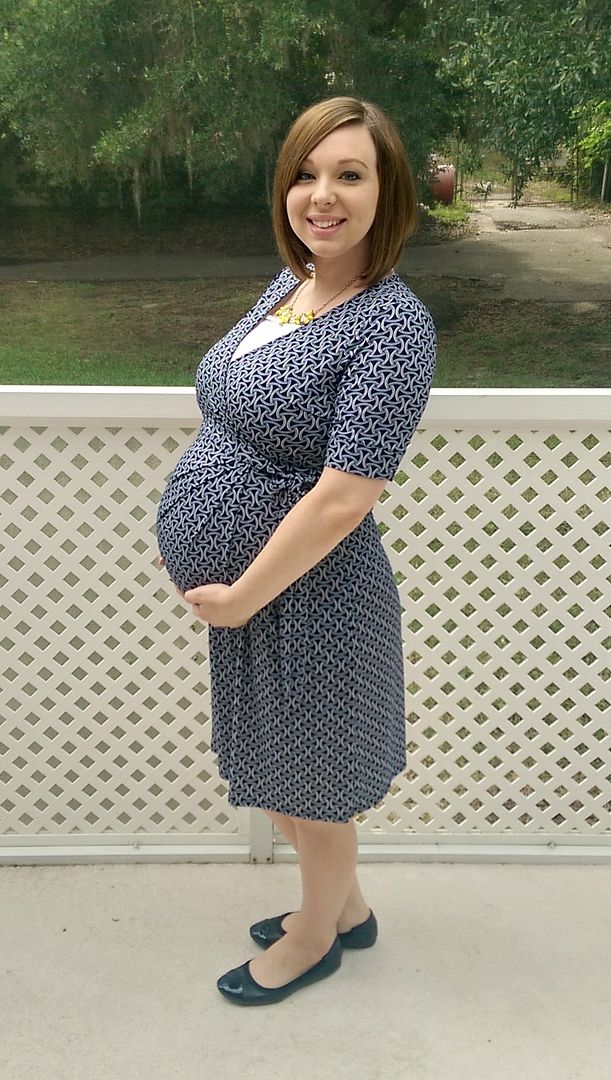 I did this pregnancy journal post back when I was 26 weeks, and I thought it would be fun to do it one more time before Mr. Luke comes!
Todays date:
June 2, 2014
How many weeks pregnant are you?
: 37 weeks 2 days
How many days until your due date?:
19 days left!
How big is baby?
: As big as an watermelon (19-22 inches, 6.5 lbs)
What milestones has your developing baby reached this week?
: Baby is fully developed, just packing on the pounds and his lungs continue to mature each day!
What are some of your pregnancy symptoms?
: Rib pain, feet and hands feel bruised in the joints.
Any cravings?:
Still salad with ranch and Sprite!
Food Aversions?
: Not really!
What was your best moment this week?:
My husband was talking and kissing Luke (through my belly of course) and he kicked super hard. My husband loves when he knows he can hear his voice!
What are you looking forward to next week?
: Being one week closer to holding him!
What emotions have you been experiencing this week?
: Excited and ready to get this boy earth side!
Are you wearing maternity clothes yet?:
Um, YES. Definitely all I can fit in! :)
Have any stretch marks?:
Sadly, yes, but they are pretty low under my belly button and around my back, so I can't see them unless I look in the mirror.
How much weight have you gained?:
Almost 40 lbs...I know..ALOT! :( I hope it falls off with breast feeding!
Has your belly button popped out?
: Its half out, half in!
Have you felt any kicks?:
Oh yes, kicks, punches, all of the above, all day and night. My son is definitely going to be a soccer player like his daddy!
Know the gender yet?:
He is 100% a boy! :)
Have you decided on a name?
: Luke Daniel ♥
What has dad been up to this week?
: He has been getting our house ready to be painted, putting the carseat, stroller, and bassinet together.
How has your sleep been?:
I wake up to go to the bathroom 3 times a night, this boy is definitely on my bladder!
Any guesses when you will go into labor?:
June 23!
God has really blessed us with a super, adorable house to rent literally one mile from our church/school we will be working at. Here's a couple of before pictures, when it's all decorated and furniture is set up, I will post the finished product!
My favorite part of the house is this adorable mini pool on the back porch!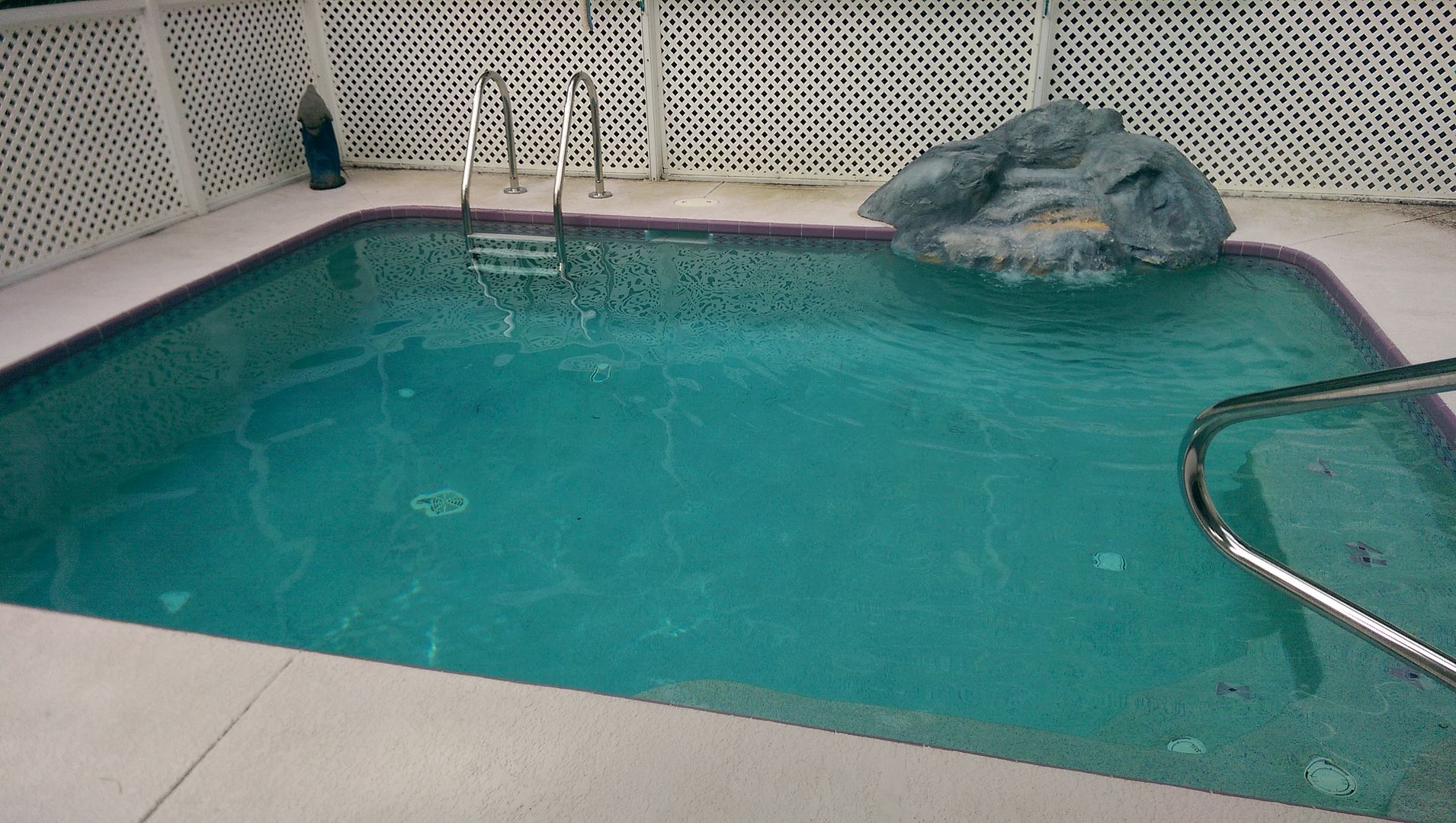 I've never had this big of a kitchen, I don't even know what to do with all this space!!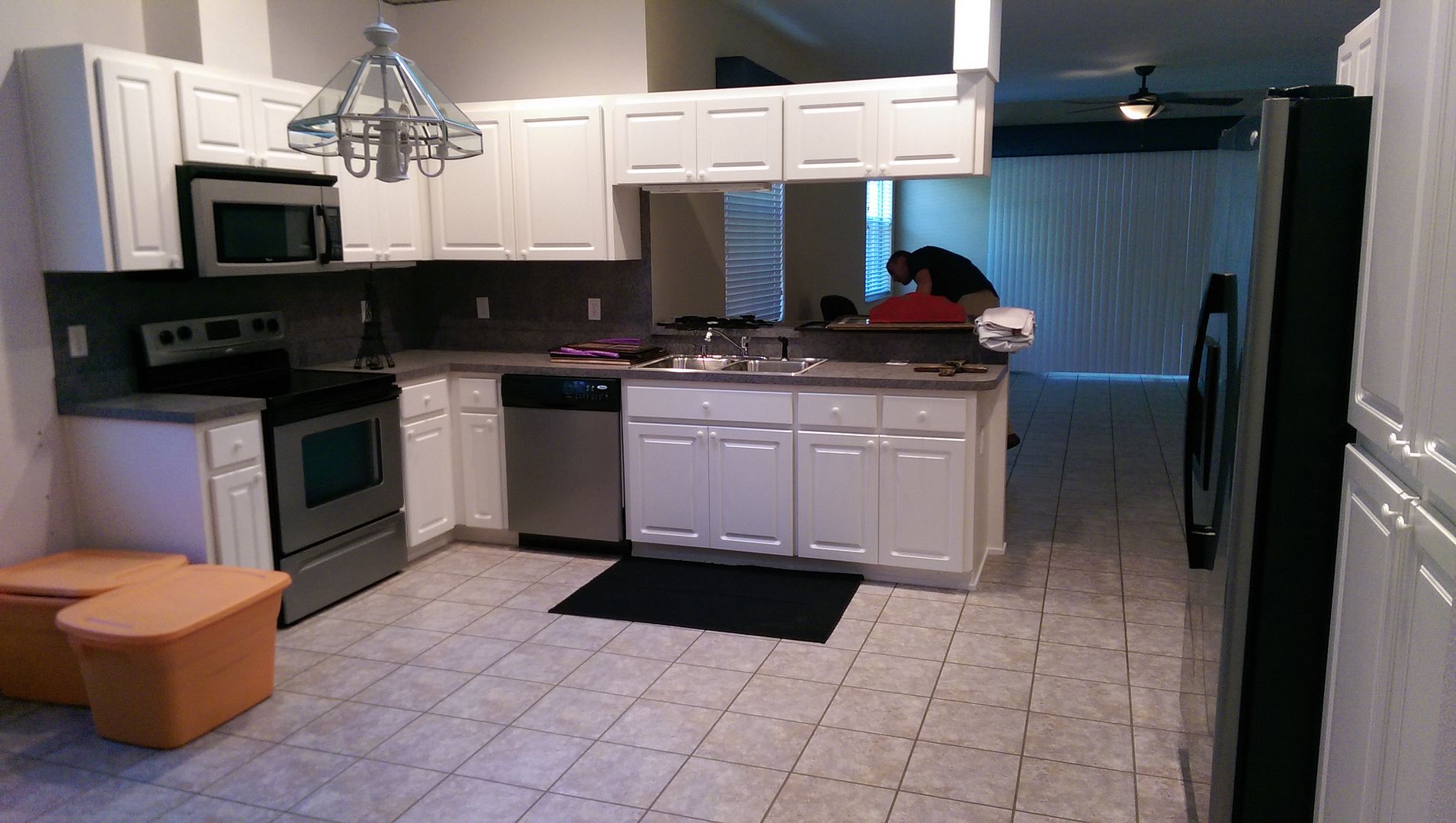 The living room!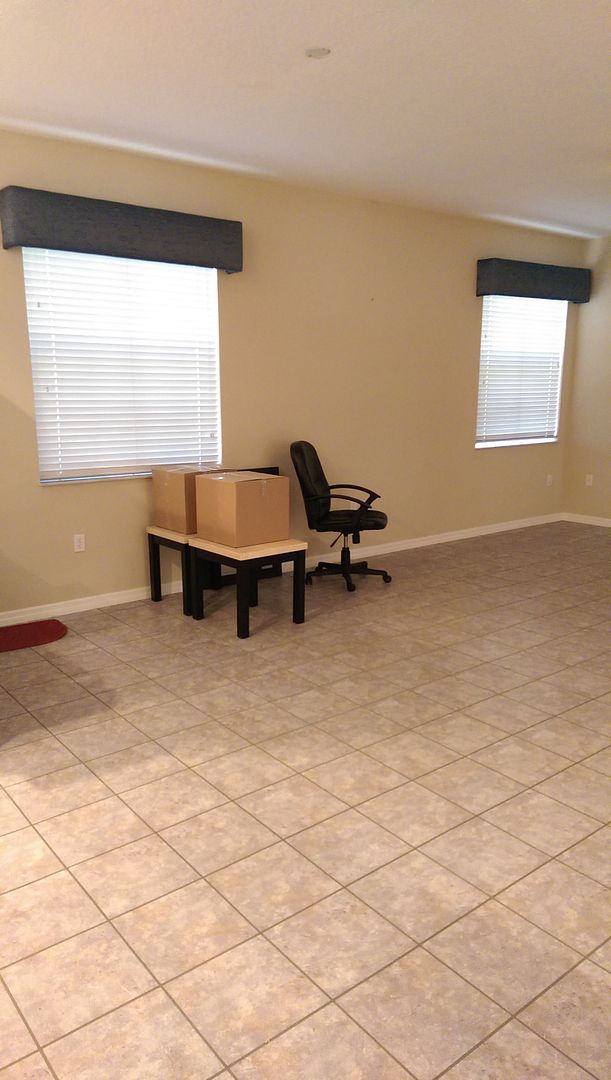 The bedrooms are purple, so we are repainting them at this very moment! Can't wait to share the finished product! PLEASE keep me in your prayers the next couple of weeks as I deliver my first!