One of the most popular questions I get is "What do you wear swimming?" So, anytime I get an opportunity to do a review for a modest swimwear company, I love to share it with you all! Today's suit is my new fav! HydroChic has been my go-to since I got mine last summer! (a new review is in the works for them again too) But, I REALLY like this new suit I got from UnderCover Water Wear.
I chose the Striped Rashguard Swim Top with Coral Sleeves. I'm so glad I did! It is perfect for my Snow White self...lol! It's the perfect coverage and fit!
For the bottom, I chose the Black Mini Skirt with Shorts Attached. For you tall girls, this might be too short on you. It's about 18" long, but for me, it's perfect. I wanted a swim skirt that hit right over my knee, and this was exactly what I was looking for!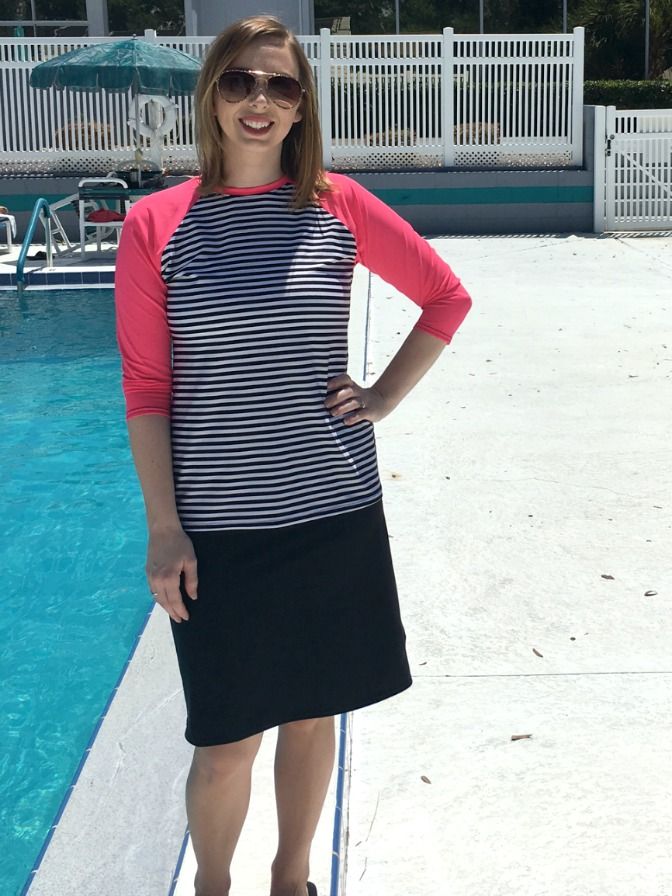 They do also have longer versions, but I already have more of a midi length black skirt with leggings attached, so I wanted something a tad shorter. This is super easy to swim in and you can feel totally comfortable around everyone in it!
So if you are looking to invest in a quality modest swim suit, I think this is a great option! I will be doing more modest swimwear posts this summer!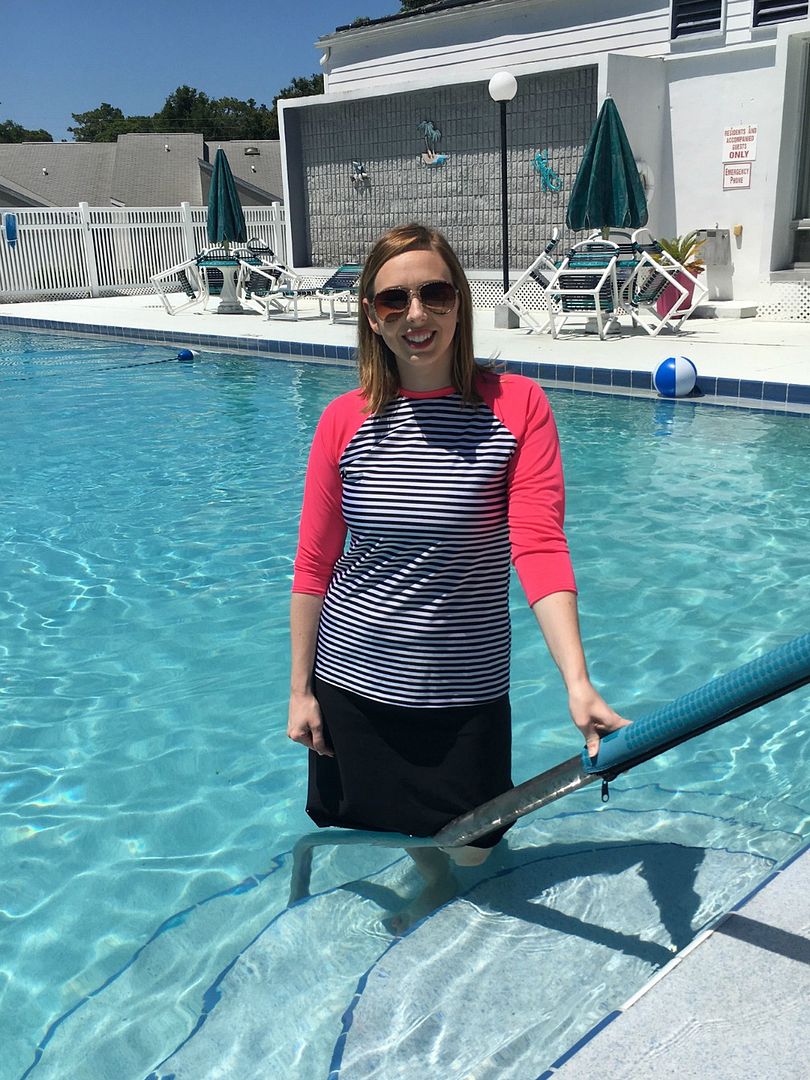 Just a little update on Luke: Luke is doing great! We had a SUPER big scare on Thursday when he went into anaphylactic shock after receiving his preventive antibiotic for pneumonia. It was seriously the scariest thing I have EVER seen in my life. The second she flushed his IV, he screamed bloody murder, than turned completely pale and limp. His blood pressure crashed and he was out. Thank God for quick thinking nurses and doctors that gave him an epi and sent us to the ER to recover! We stayed for 2 days just to make sure it was an allergic reaction and not sepsis. Thank God, he is doing great! Tomorrow, Luke is supposed to start a new phase of chemo where we have to stay inpatient for 3 days, but I don't think he will make counts. (I won't be sad if we get a week off!) Please be in prayer for my husband and our family as we lost my father in law suddenly on Saturday. If you would like to show love to my mother in law you can give here. Please continue to shower our family in prayer for strength during these crazy times in our lives.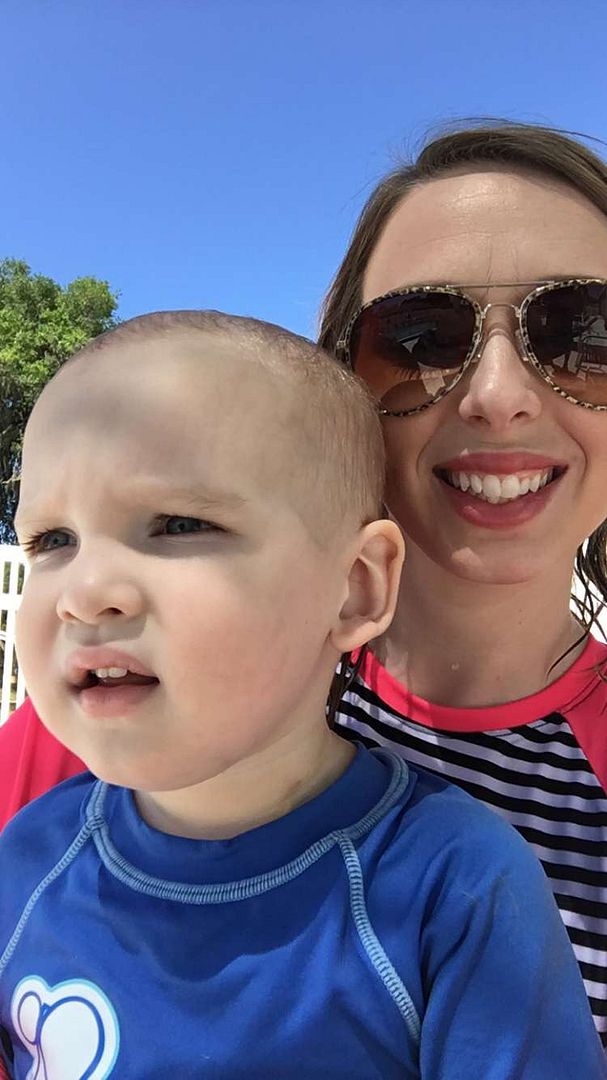 Don't forget Father's Day is coming up soon! I have another gift idea for you! I got Stephen a KLIX Leather Phone Wallet! I think it's a great option for guys, so they can just carry their cards, cash, and phone all in the same wallet! I used my phone to model it for you all! ;)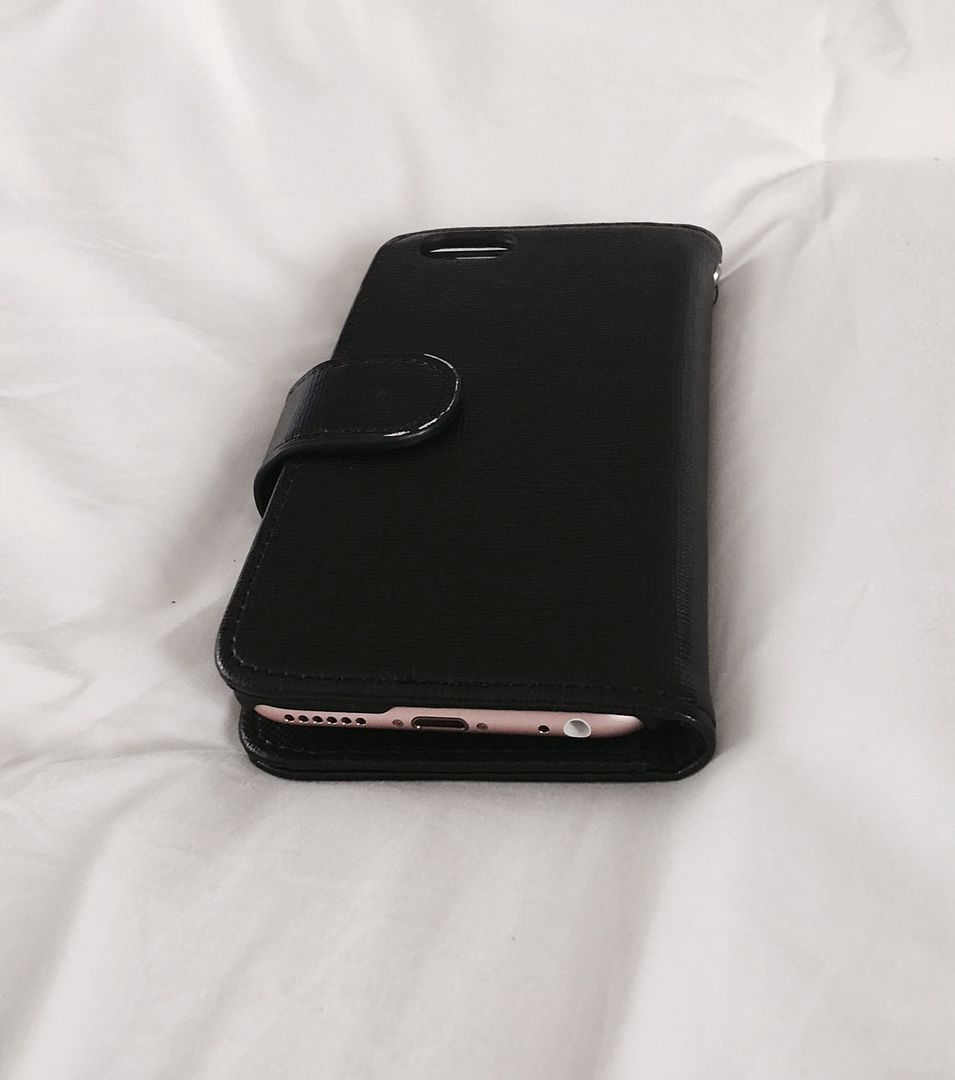 I hope you have a GREAT week! God Bless ♥