Hello ladies!! I don't know if you remember, but a while back I did a post on a JORD wood watch I received. Well the awesome people at JORD contacted me to collaborate with them again! This time, my husband begged me to get him a watch to review, instead of me! So, of course, I did! ;) My husband was totally jealous of mine and has been seeing many of his friends wearing them on Instagram, so he was super happy when I got it for him!
I don't know about you, but I always have the hardest time getting my husband/dad a gift for Father's Day. I like to get something unique and out of the ordinary. So, I thought I would share our love for JORD wood watches. They are super unique and I have never seen one out and about in the mall or jewelry stores.
My husband picked out the FIELDCREST series in Dark Sandalwood. I love it! I think it's so classic, yet trendy at the same time!
The packaging is so awesome! (and ALL WOOD!)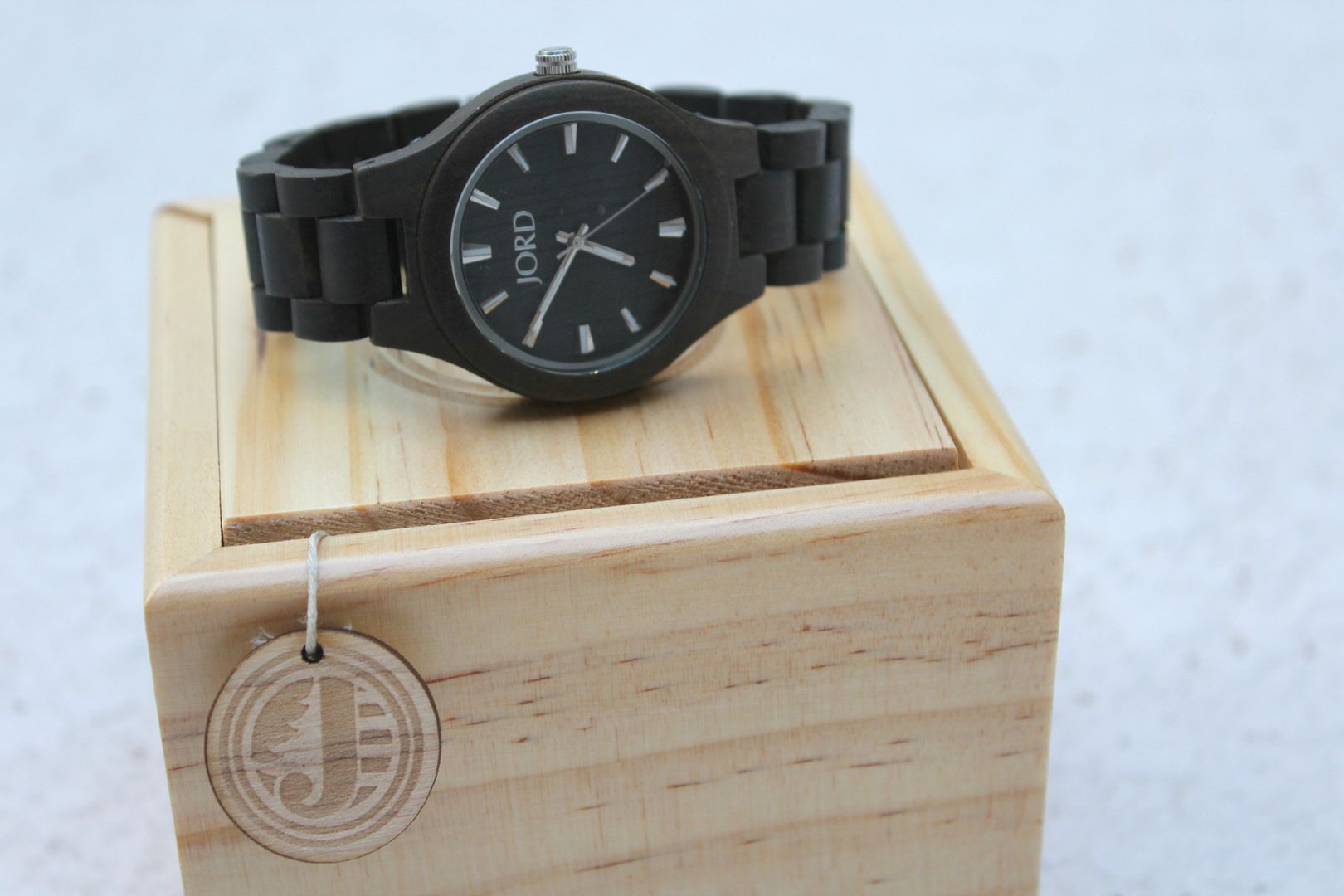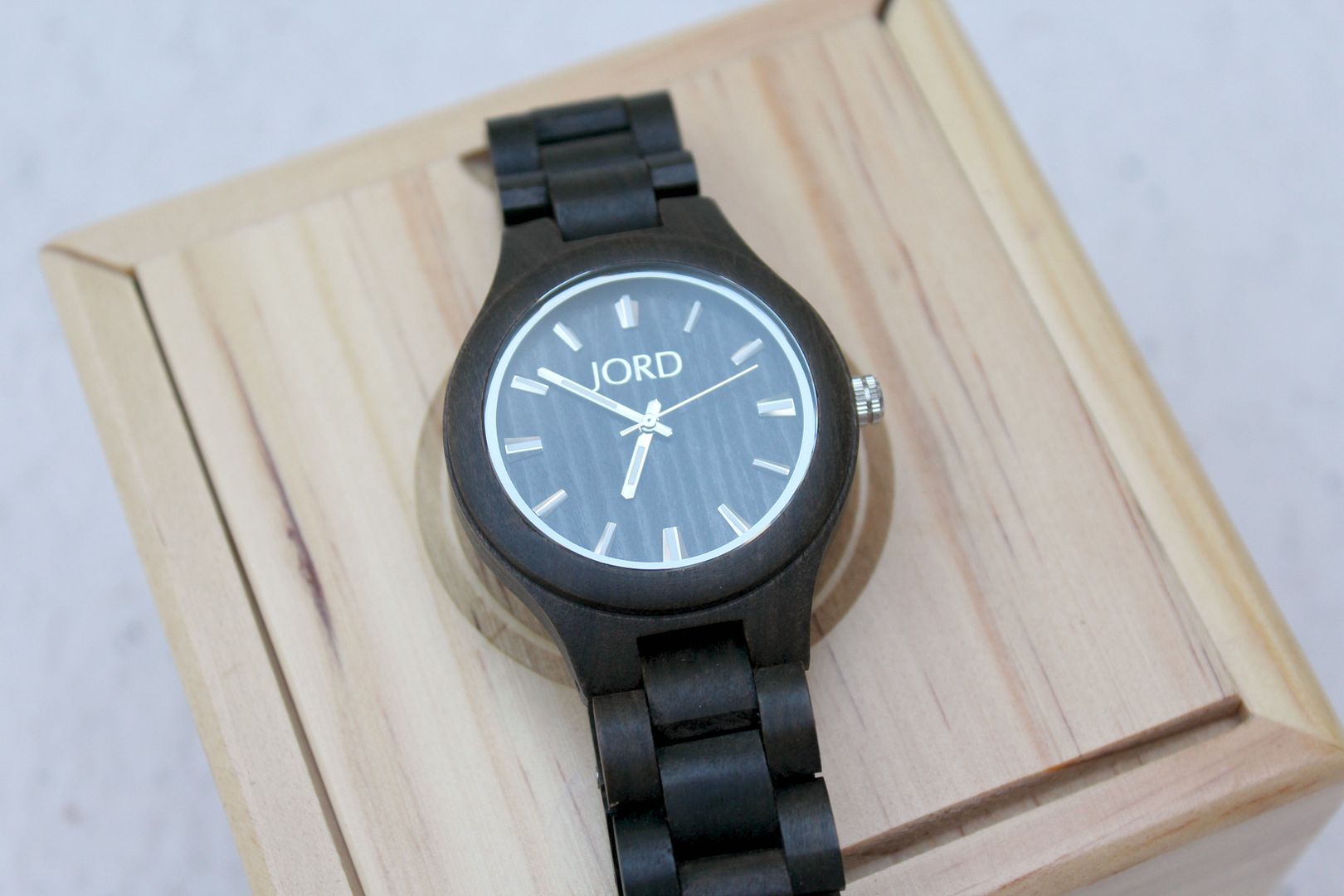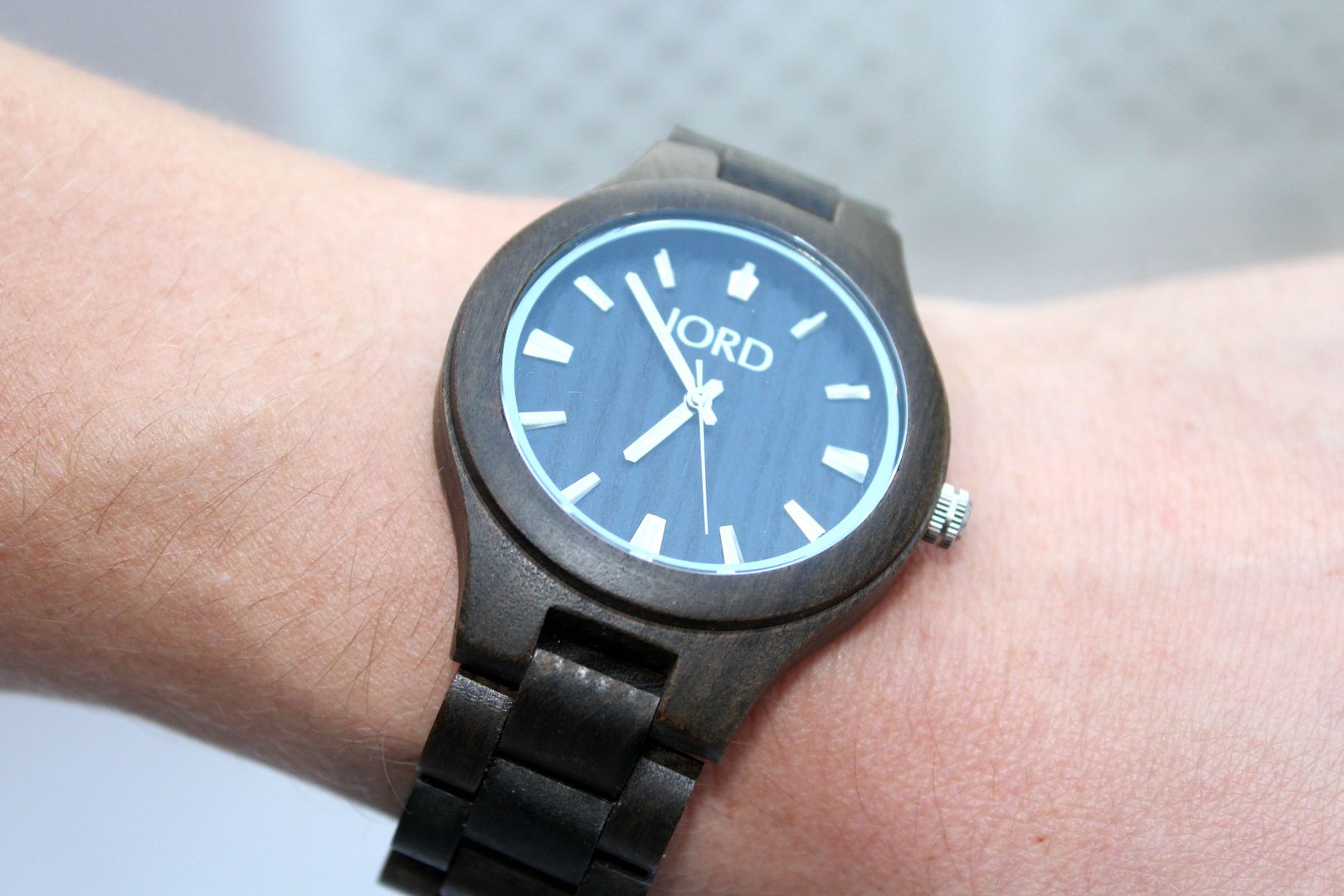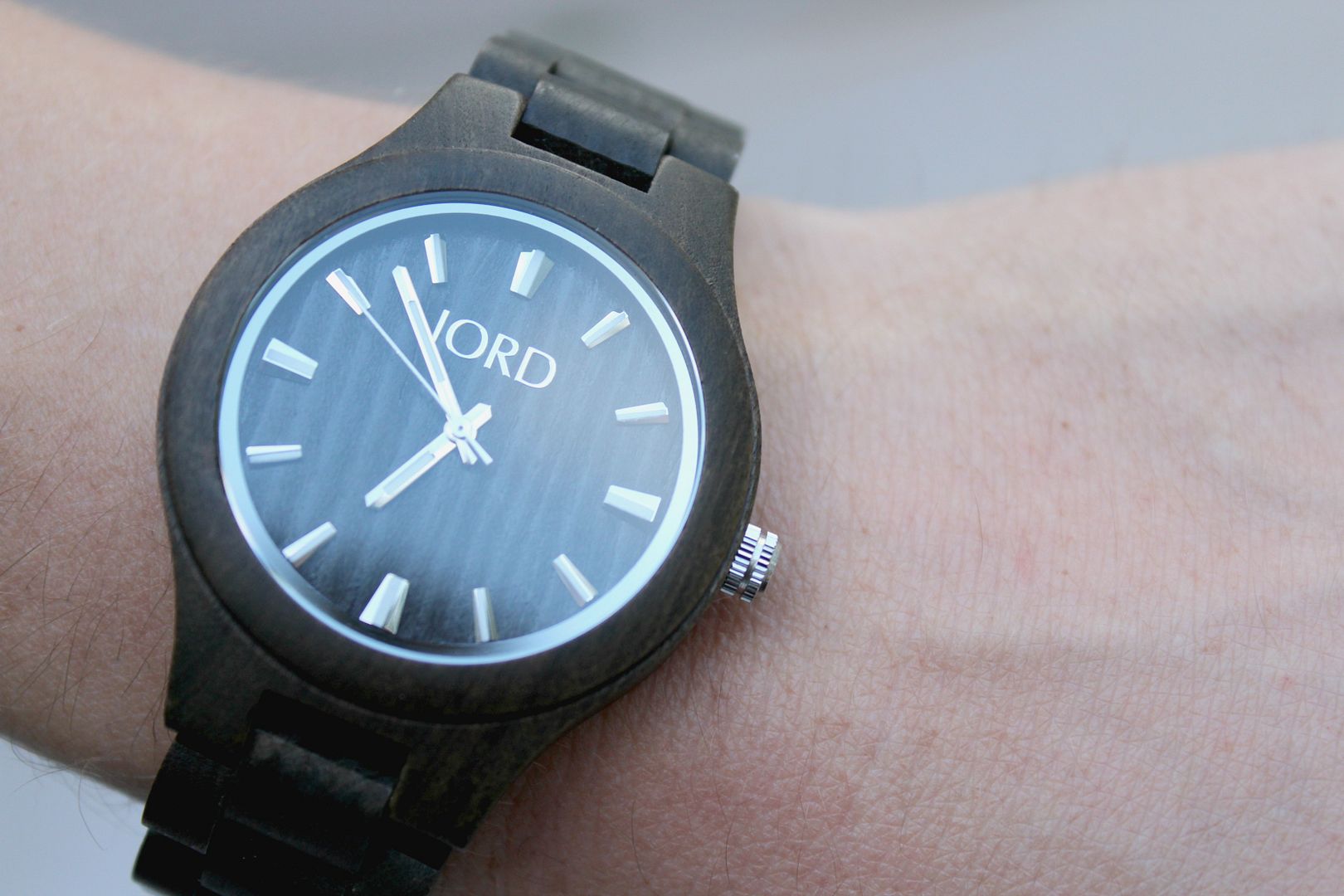 JORD has given all of my readers an instant gift card for your first purchase, here is the code. I really think your husband or dad would LOVE this watch for Father's Day! I know my husband LOVES his! ♥