My brand new & most favorite cardigan is my lace brown cardigan from Sierra Brooke. It is SO cute! I was so happy when I got my package in the mail!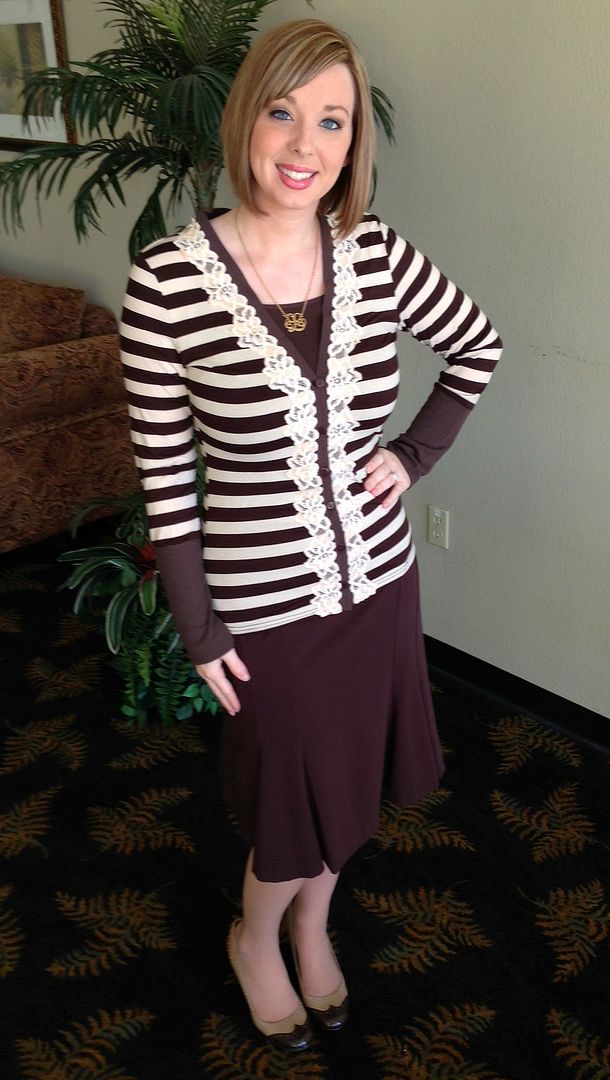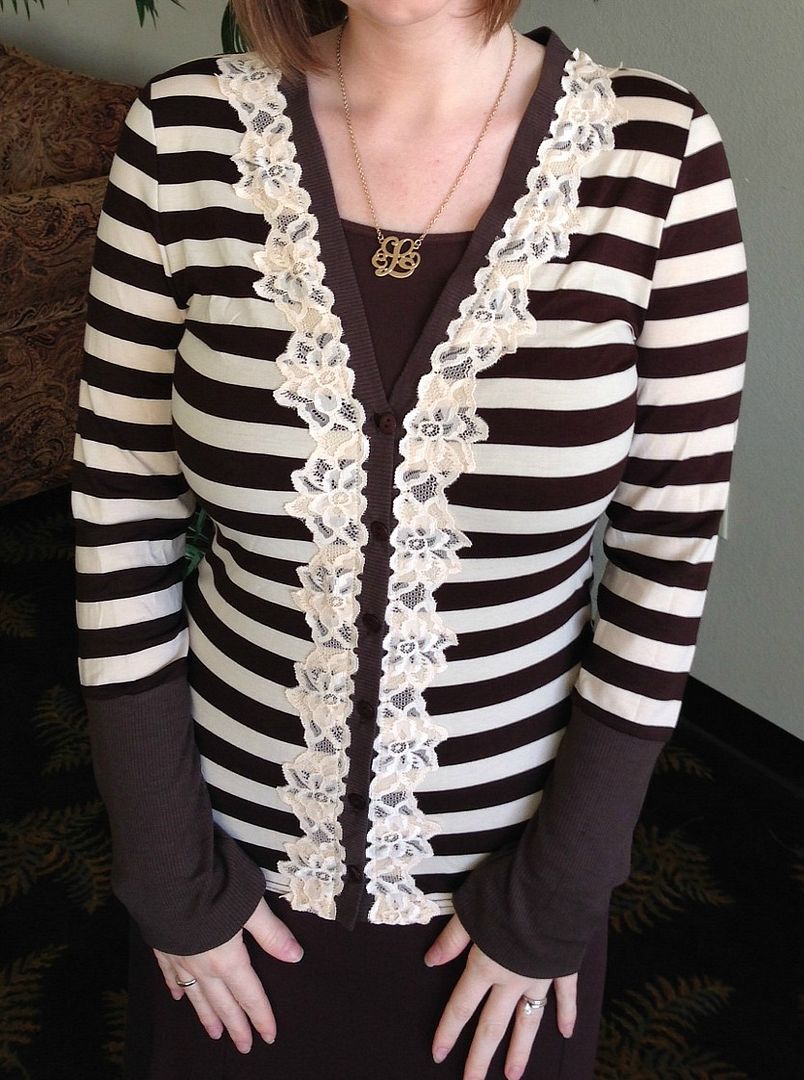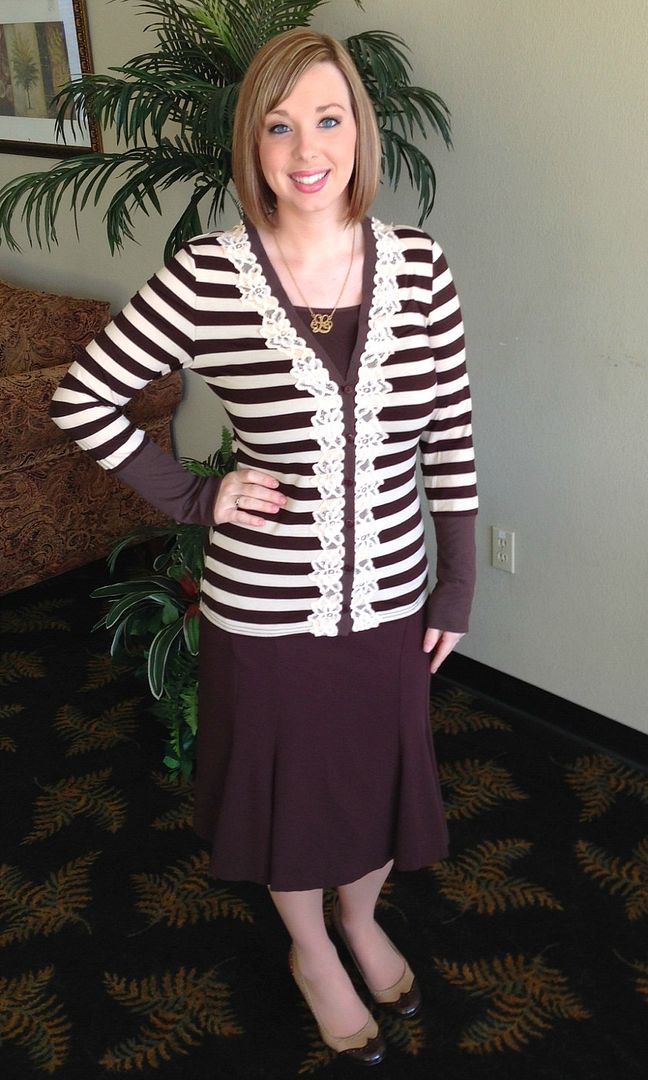 Sierra Brooke is one of my favorite on-line stores, not only because of their stylish, modest clothes, but also because of what the owner stands for. This is the "About Us" section from the Sierra Brooke website:
The idea of Sierra Brooke came to mind several times before, as I laid in bed with sleepless nights. I pondered the idea of a modest, yet trendy women's on-line clothing store. I enjoyed going shopping immensely, but didn't really like what I found at many of the shops and the malls. It was the all to common battle of shopping; it was like buried hidden treasure to find stylish modest skirts, cute modest tops ,and modest dresses out there. I was determine to stick with my desire to dress modestly. Since having 2 children, my casual shopping days were over. I could no longer spend countless hours weaving through racks, searching for that special modest dress or modest outfit. My desire that I once had of starting a modest clothing boutique, came alive once again. I felt a desire to help other women overcome the obstacle of shopping and make it a place were you can come and feel at home. The moment I decided to fulfill my dreams, I vowed to provide only the very best in modest apparel. At Sierra Brooke ,we want to provide you with affordable modest clothing, fashionable modest dresses, modest prom dresses, modest bridesmaid dresses, casual modest dresses and trendy yet modest tops and skirts. Modesty and femininity is our motto. We hope your shopping experience with us is enjoyable. If there is anything that you would like to see us carry, feel free to let us know. We want to hear from our customers, because we highly value your feedback.
I love to support fellow Christian store owners, especially Baptists (like me!) Take a look on her website and support fellow Christians as well! ;)