Since I'm getting to the end of my pregnancy, (9 weeks left!!) I've asked my friends/fellow admins from Modern Modesty to help me do a Spring Color Series for the next 5 weeks! I'm so excited about this series! I love getting some new ideas on color combos to wear for the spring season! I'm kicking off the first post with one of my favorite spring/summer color combos: Orange & Teal.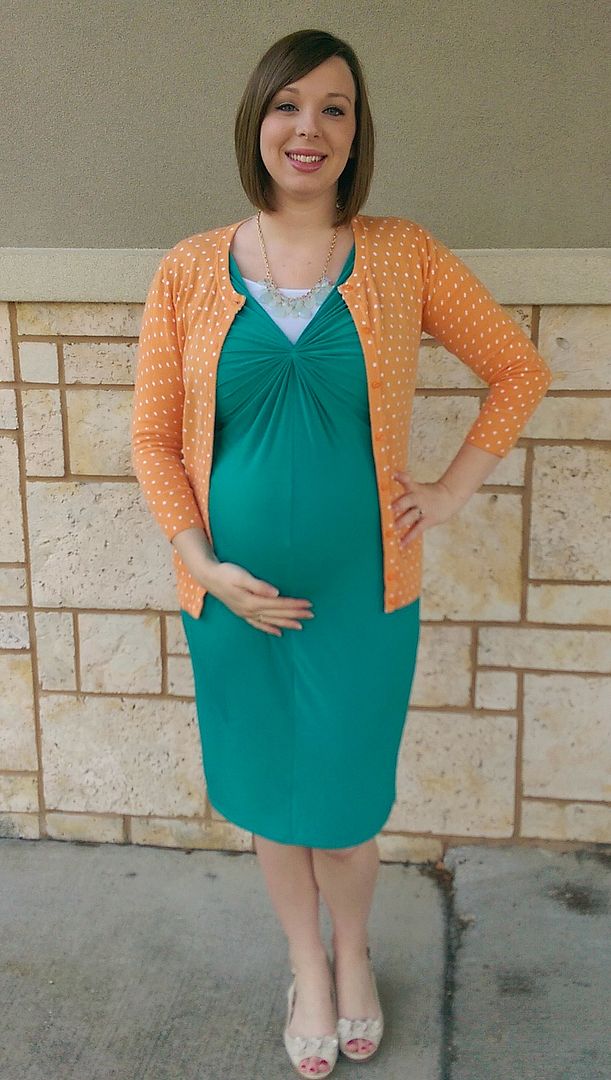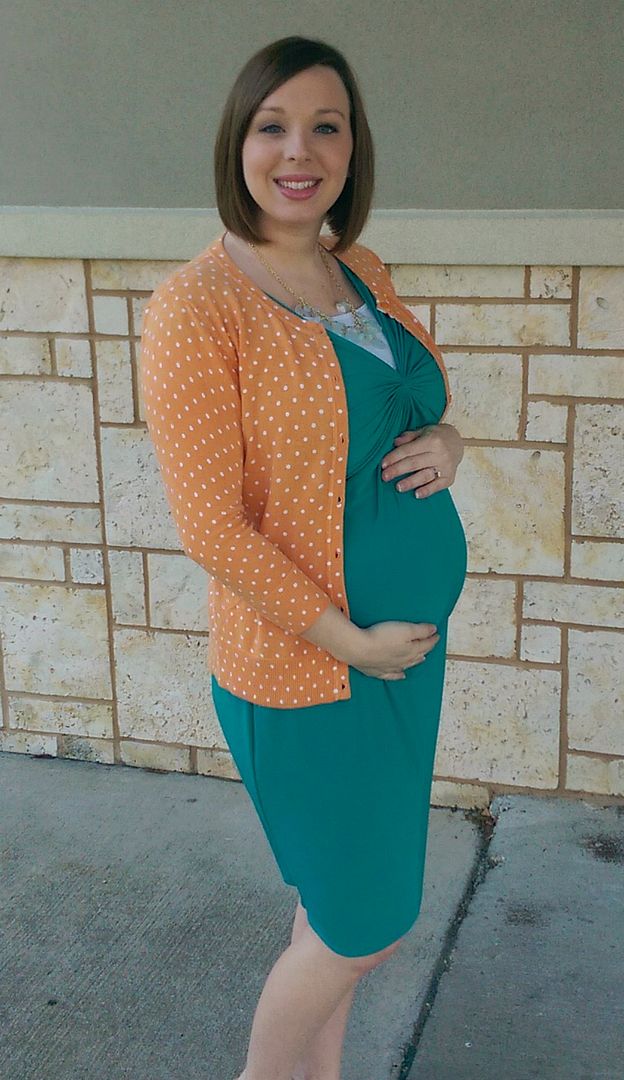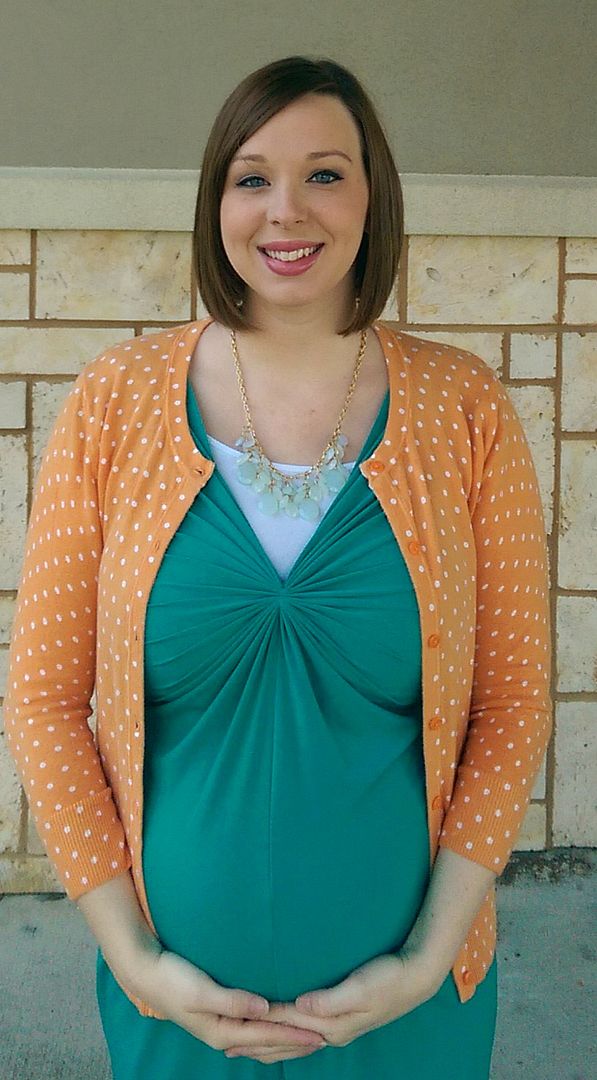 Just a side note...Last week, I saw a lot of my friends/family at my baby showers, and I just wanted to help people know what to say/NOT to say to pregnant women!
1.
DO NOT SAY...Hey Fatty!
I know people think they are being funny, but seriously it's not! :)
DO SAY, you look great!
2.
DO NOT SAY...You're getting huge!
I really shouldn't have to even tell people this... ;)
DO SAY, you're all belly!
3.
DO NOT SAY...Your face looks pregnant.
Yes, someone told me that. They said my lips and eyes look "puffy," whatever that means, haha...Just don't say it!
DO SAY, you're glowing!
Word to the wise, when a woman is 8 months pregnant, it's not the time to tease or be sarcastic about her weight or size...I'm very "tough-skinned" and not many things people say get to me, even now, I literally just laugh thinking of all the RUDE things that WOMEN said to me last week...(If it was men, that would be more understandable, but these were all things women said!!) But, if people said it to me, I'm sure they've said it to more sensitive people than me, and I want to apologize to those poor women! Just ignore the rude comments! :)
Stay tuned for the next 5 weeks of our Spring Color Combo Series!!