I've been planning this post with my friend, Kim, for a while, and we finally got around to taking the pictures today! Kim is one of the most classy, adorable, and stylish ladies I know. And, guess what?!... she's not a size 6 either! That's right, ladies that are plus size can be stylish too! Kim does a great job at dressing the body she has! I asked her to do this post with me, since we have the same top from JCPenney. I thought it would be great to show how you can look great and confident, no matter what size you are.
I asked Kim to share a few tips with you ladies.
1.
Don't let your size stop you.
You can rock the same trends and styles that the non-plus size girls can!
2.
Wear cute, but not clingy pieces!
You don't want to wear a shapeless piece, that's unflattering, but you also don't want anything skin tight either! Find your happy medium.
3.
Remember you are a child of the King!
Be Classy for Christ!
4.
Large or small, you can look good in all!
Here we are!!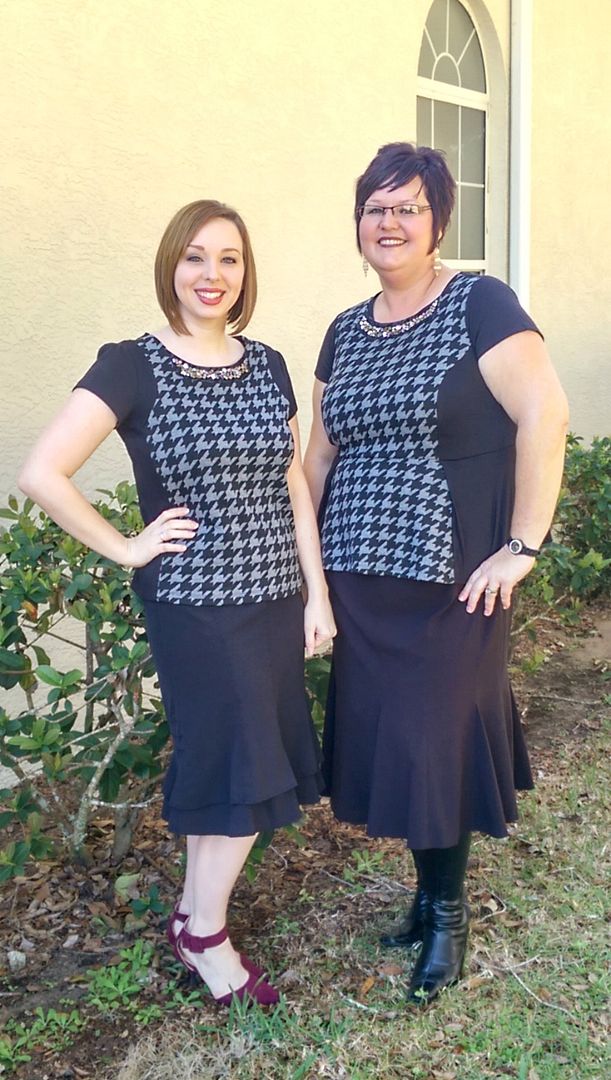 I'm not going to lie, she looks better than me! Her top is peplum, and mine isn't! I kept telling her I wanted mine to be like hers!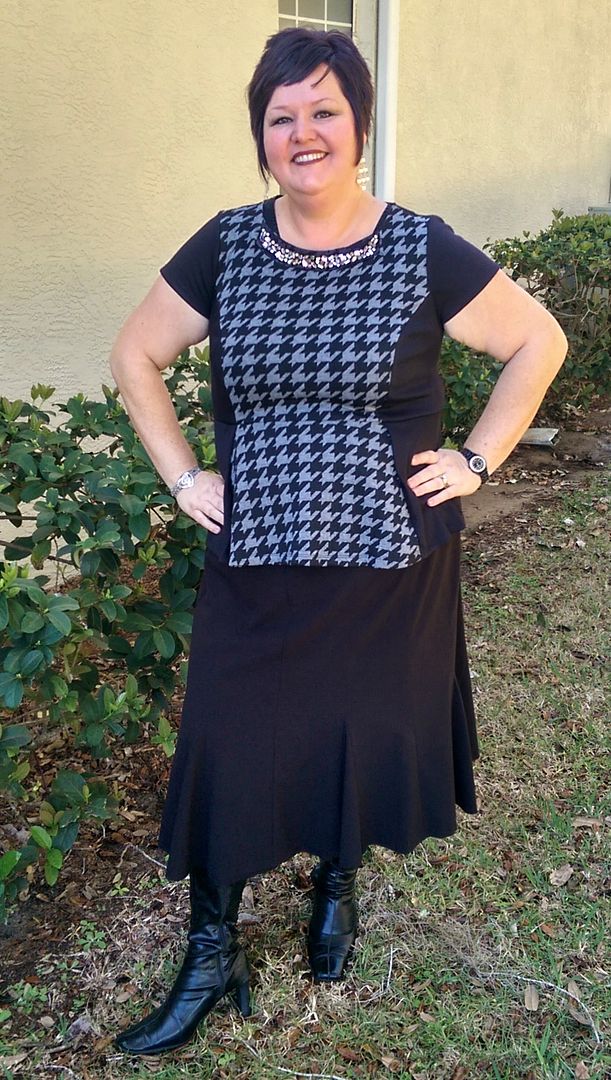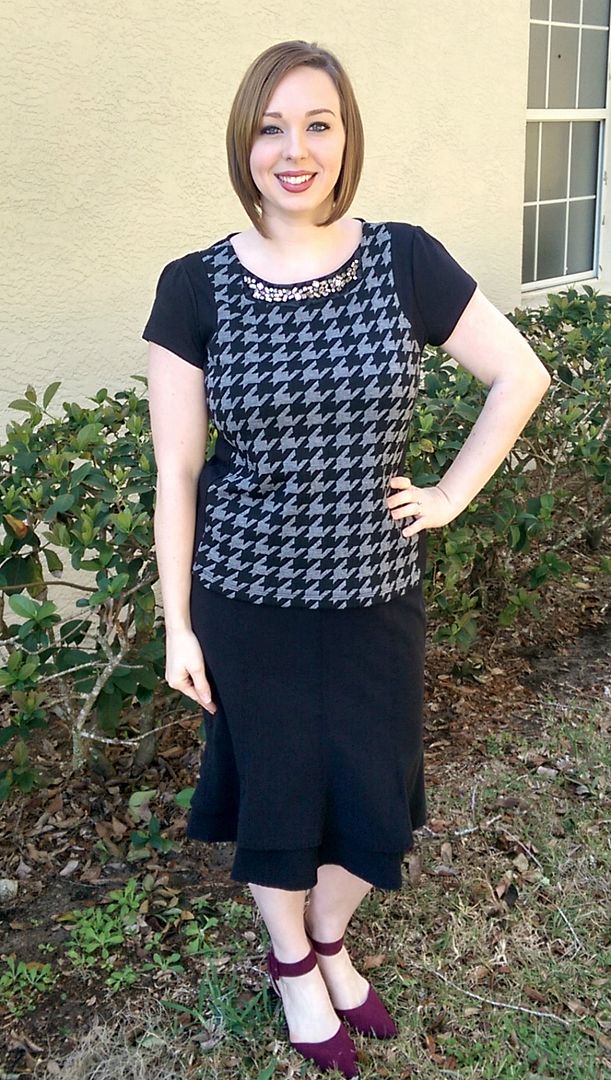 Here's us being...well, us.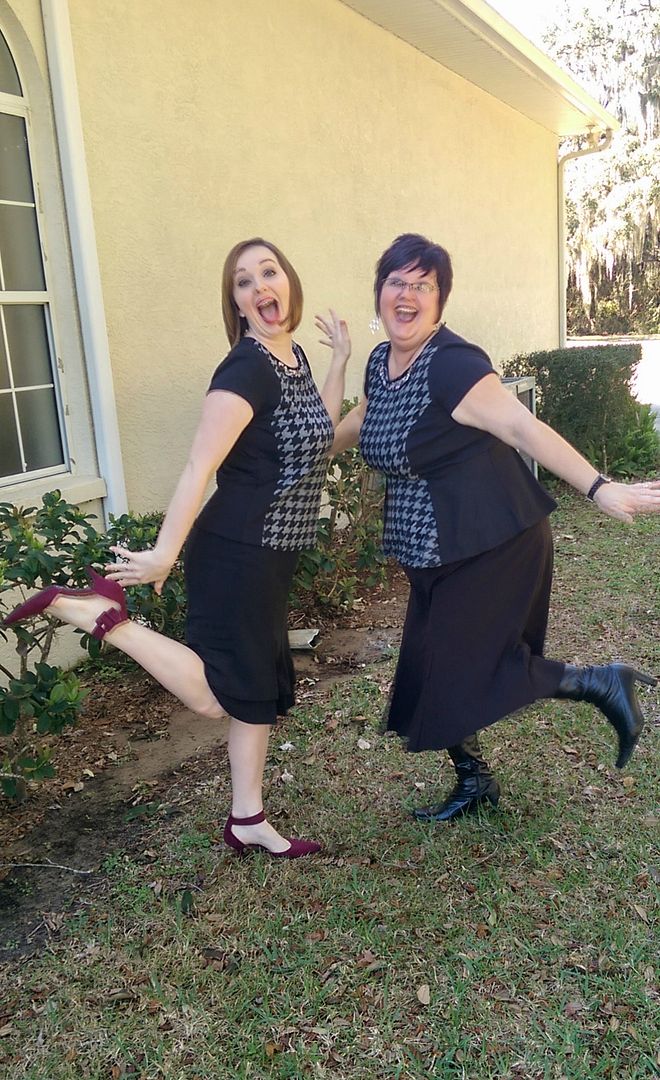 Kim has a heart of gold! We have very similar, CRAZY personalities! (That's why we get along so well) But, she is a perfect example of why I started this blog. I didn't start Modern Modesty to persuade people to dress like me, or to show off all my clothes, or so I can judge people for not dressing modestly... I started Modern Modesty to encourage and help ladies. I want ladies to feel beautiful! I want ladies to feel confident. Even though we have chosen to be separate in our dress standards, we don't have to be frumpy or dowdy. We can be in style, classy, and happy with our choice! I love taking a lady shopping, picking out a new outfit for her, and seeing her face light up, when she sees how great she can look! That's why I love what I do. I love to make people smile. I love to make people laugh. I love to inspire people. That's why my favorite show is "What Not to Wear." I cry every time they come out in their new look. It's so amazing to see someone feel good about themselves. Same with Modern Modesty, I love getting messages saying how the blog or group has helped them. It makes all the criticism worth it. If I helped one lady, it would be worth it all!
Here's my outfit from Saturday! This is my favorite jean skirt from Kosher Casual. LOVE it! Link below!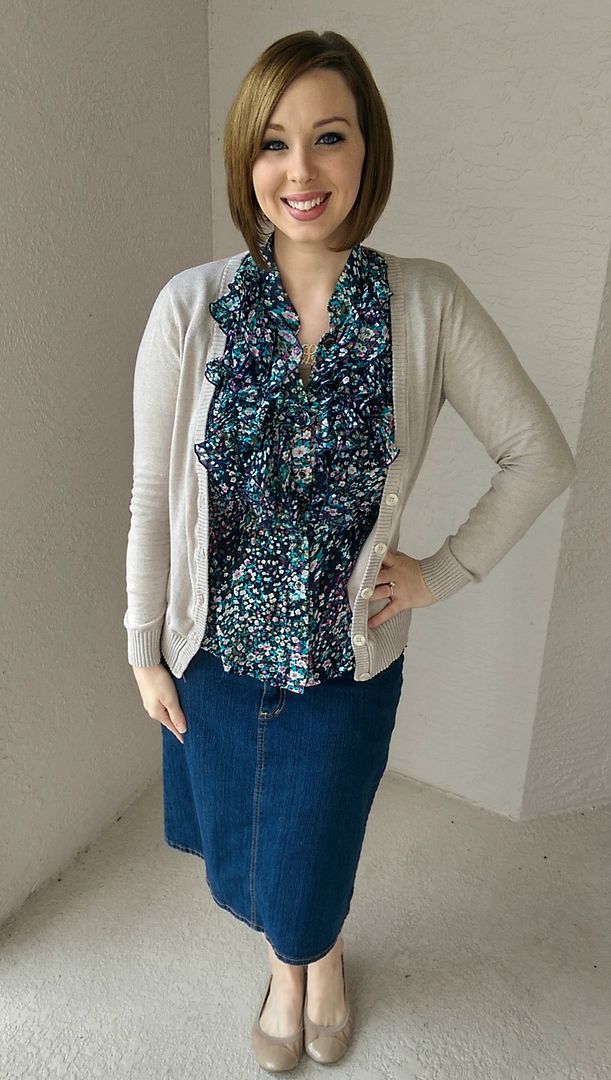 I love you all. Stay classy, ladies! ♥