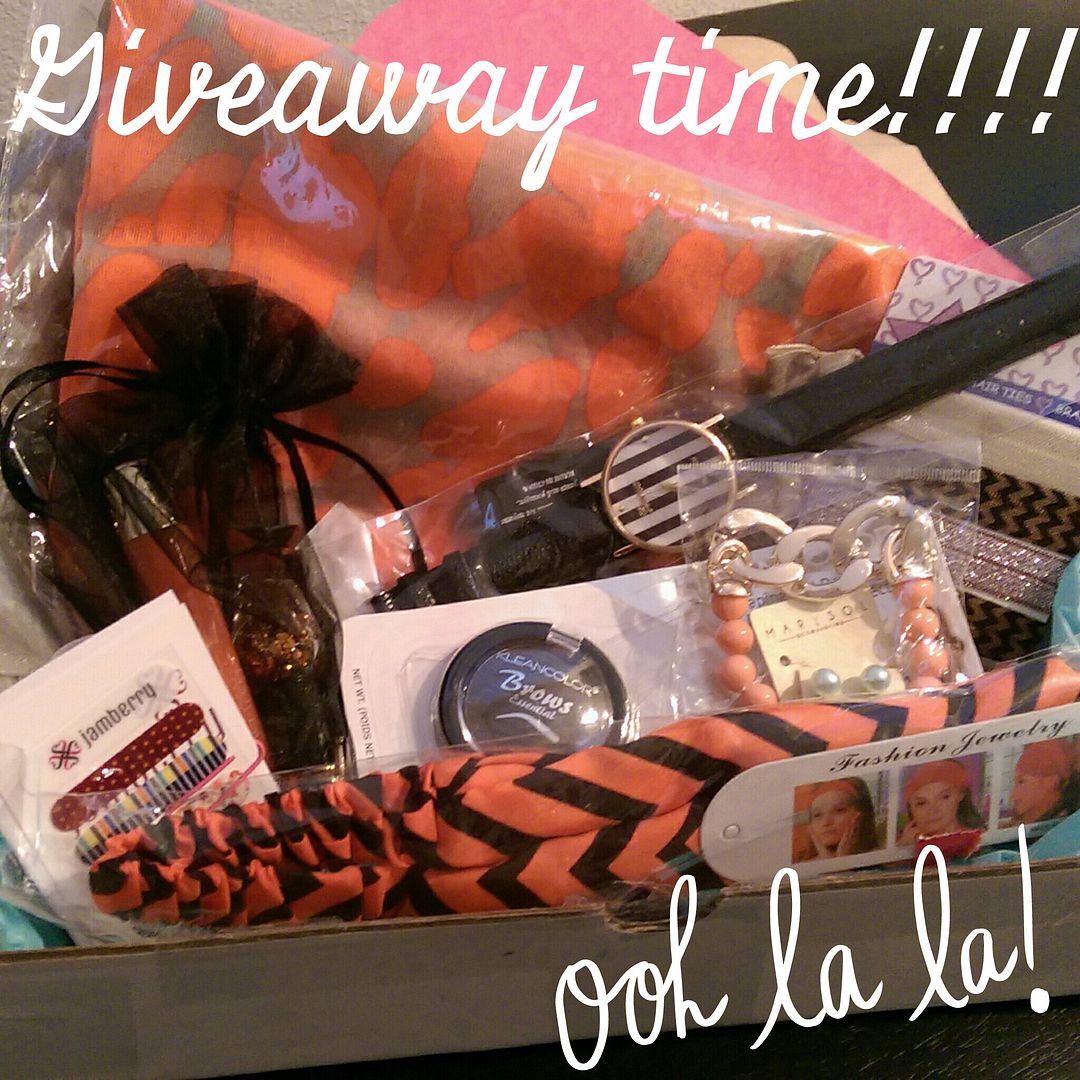 It's time for another giveaway! You ladies are going to LOVE what I'm giving away! Have I told you how much I LOVE my Ipsy bag I get every month? It's a surprise $10 bag full of make-up samples and some full size products that you receive every month! I love it, and it's like Christmas every month!
Well, this giveaway has nothing to do with Ipsy...(haha!) but it's the same kind of idea, except for it's a box filled with jewelry, scarves, a watch, hair ties, jamberry nails, Bath & Body Work hand sanitizer, ribbon headbands, eyebrow filling kit, make-up, and more!! It is FULL of fun stuff! I LOVE it and think it's a fun idea, especially for ladies who don't get to go shopping as often as you would like. Who wouldn't love to receive a box full of items that you could actually use! This box is from BPriceless and it has stylish, trendy, and matching products valuing over $80!
I am giving away a FREE January BPriceless box! Follow the rafflecopter below to enter to win! Good luck! I will announce the winner on my Instagram and Facebook page on Wednesday afternoon!
a Rafflecopter giveaway