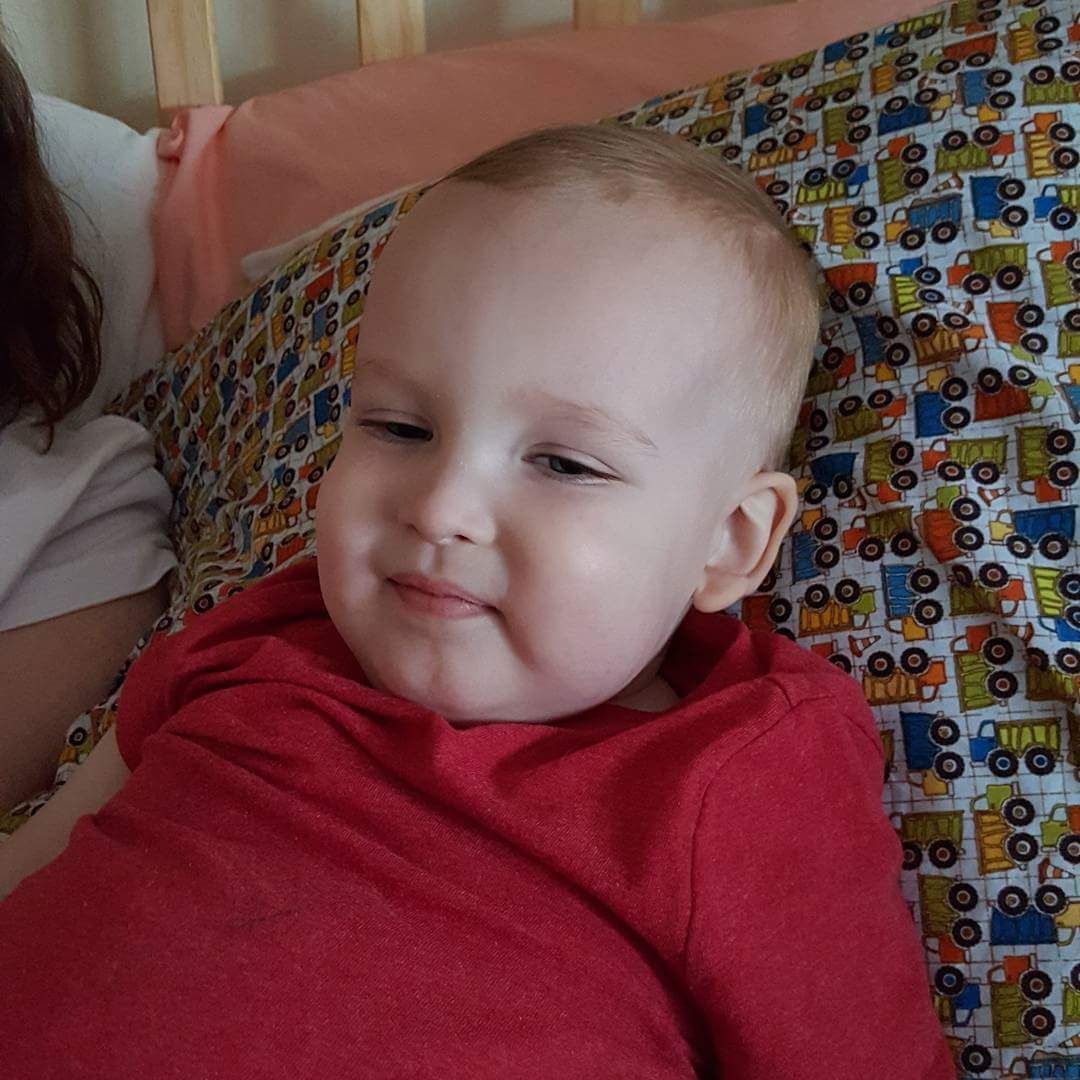 If you have been a faithful reader, then you remember my post about struggling with anxiety and fear. I was re-reading it this morning and I saw this line, and it made me tear up..."I can only worry about today, and when I start to worry about today, I just need to give it ALL to Jesus. Such peace comes from giving it ALL to Him." The reason it made me tear up was because Luke has Acute lymphoblastic leukemia (ALL). The abbreviation for his cancer is ALL. Since I have been reading so much about leukemia, when I read the "ALL" in caps, my mind read it like Acute lymphoblastic leukemia, which made it perfect for our current situation.

I really can not worry about tomorrow, if I did, I would go crazy. There are SOOO many unknowns that we may face on this battle. If I think about the things we may face, I just get a heavy feeling on my chest, so I have to stop and give it to God. I'm so thankful that I did not marry a worry-wart like myself. He has SO much trust and faith in God. My husband is constantly reminding me that God is in control.
I think the hardest thing for me with this cancer is that I can not plan anything. Nothing is going to be normal for a LONG time. It also frustrates me when people are expecting us to "get back to normal" after this induction phase. People think leukemia is like adult cancers, but it is nothing like adult cancers. I just want to help you understand what we are going to be facing over the next 3.5 years. It may help someone to not say something inconsiderate, just out of pure ignorance.
What is acute lymphoblastic leukemia?

Acute lymphoblastic leukemia (ALL) is a cancer of the white blood cells that normally fight infection. The cells do not grow and develop properly, filling up the bone marrow inside bones, where blood is normally made.

ALL is the most common type of childhood cancer, accounting for 35 percent of all cancers in children. In the 1950s, an ALL diagnosis was almost always fatal. But now, thanks to advances in childhood cancer research, about 90 percent of kids with ALL will survive.

What is the treatment for ALL?

The main treatment for children with acute lymphocytic leukemia (ALL) is chemotherapy (chemo), which has 3 phases:

Induction
Consolidation (also called intensification)
Maintenance

Induction

The goal of induction is to bring about a remission. This means that leukemia cells are no longer found in bone marrow samples, the normal marrow cells return, and the blood counts become normal. (A remission is not the same as a cure.) More than 95% of children with ALL will go into remission after 1 month of treatment.

Treatment during this month is intense, and your child may spend some or much of this time in the hospital. Frequent doctor visits might also be needed.

All children will need to have spinal taps to put chemo right into the cerebrospinal fluid (CSF) to try to keep cancer from spreading to the brain and spinal cord. Some children may need radiation to the head, too, but doctors try to avoid this if they can because it may cause some problems in thinking and growth, no matter how low the dose.

Consolidation

The goal of this phase is to get rid of leukemia cells in hidden places. This phase lasts about 1 to 2 months. Several chemo drugs are used, depending on the child's risk category. Some children may benefit from a stem cell transplant at this time.

Maintenance

If the leukemia stays in remission after the first 2 phases of treatment, this last phase can begin. The total length of therapy for all 3 phases is 2 to 3 years for most children with ALL. Because boys are at higher risk for relapse than girls, many doctors favor giving them several more months of treatment. Source: (cancer.org)

Luke was diagnosed with high-risk ALL because his white blood cell count was 367,000 when we first went to the hospital. He also had a huge mass covering his whole chest. Thank God, after a month of chemo, his mass has shrunk almost down to nothing. I hope you understand a little bit more about leukemia and that it is NOT a quick and easy fix. Even if Luke is in remission after induction (which we should figure out sometime next week), we will still have to go through the whole treatment process to ensure we kill all of those leukemia cells.
**Other disclaimer** Although I know we can not keep every germ and sickness away from Luke, this next phase of his chemo (Consolidation) is VERY rough. It will drop his immune system to practically nothing. So, please don't try to visit if you are sick, have been sick, or have even been near someone sick. A cold, stomach bug, or the flu can be VERY dangerous to him. If he has a fever, we have to immediately take him to the ER and will be staying for at least 3 days, so PLEASE be conscious of that.
**One more, lol** If you are a parent, please do not bring your child out in public if they are sick! Not only are you putting every normal child in risk, but you never know who is fighting for their life! So PLEASE, don't be selfish and bring your child out sick. THANK YOU! :)
I will update you all as often as I can! Love you and God Bless! ♥