I know it's below zero in a lot of Northern states right now, but it's only in the 50's here in Southern Mississippi…For this Florida girl, that's COLD! :) So, this morning I broke out my tights, and this weekend I made some DELICIOUS soup! (recipe below)
I'm so glad I'm starting to have some more energy and motivation to "look cute" again. I was coasting through the first trimester with safe outfits I've already worn, now I have more energy to actually plan my outfits again. So hopefully, it stays that way! I bought lots of maternity dresses over Christmas break, I'm actually excited to get big enough to wear them, although, I know I will regret saying that when I'm actually big enough..lol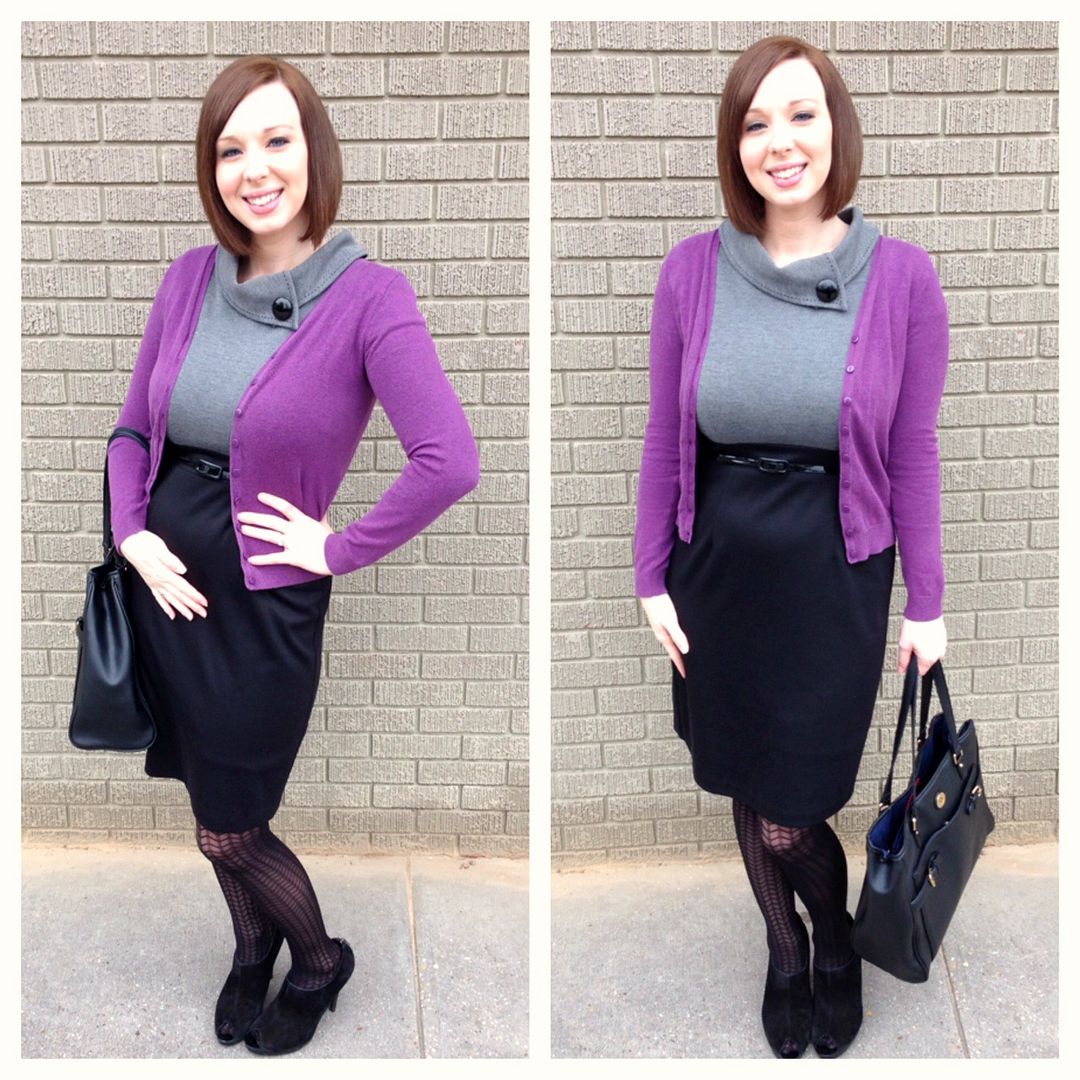 I love these chevron black tights, I think I found them brand new at Goodwill last year, haven't worn them yet! I've had this dress for years, I never really wear it, because it pooches in my stomach, but now I can fill that pooch up and it looks normal! :)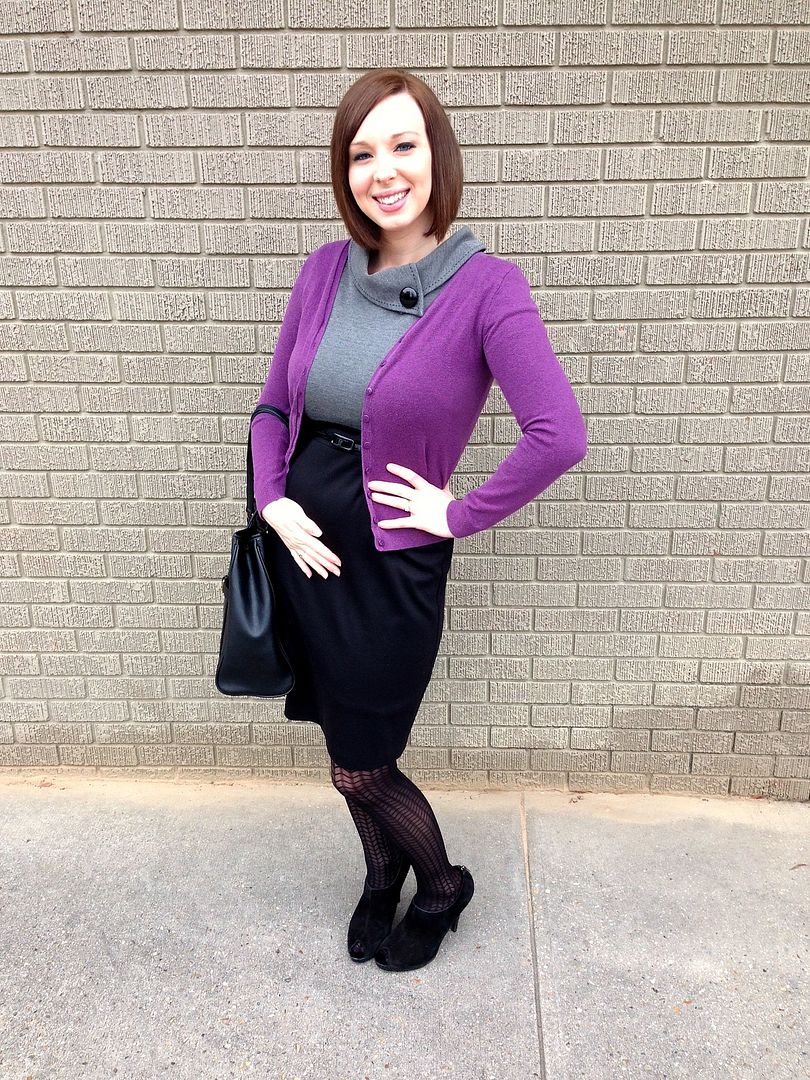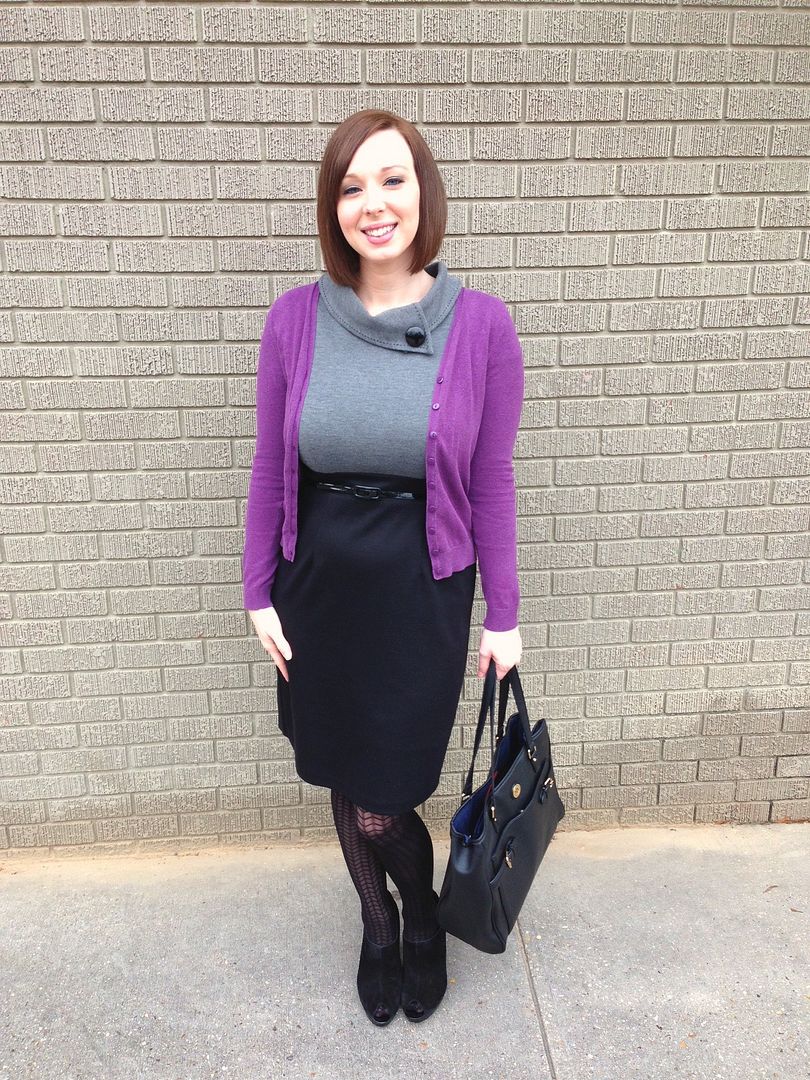 Now for my FAVORITE soup recipe for winter! My best friend's mom from Baton Rouge made this for me, and ever since then I was hooked!!

Crab & Corn Chowder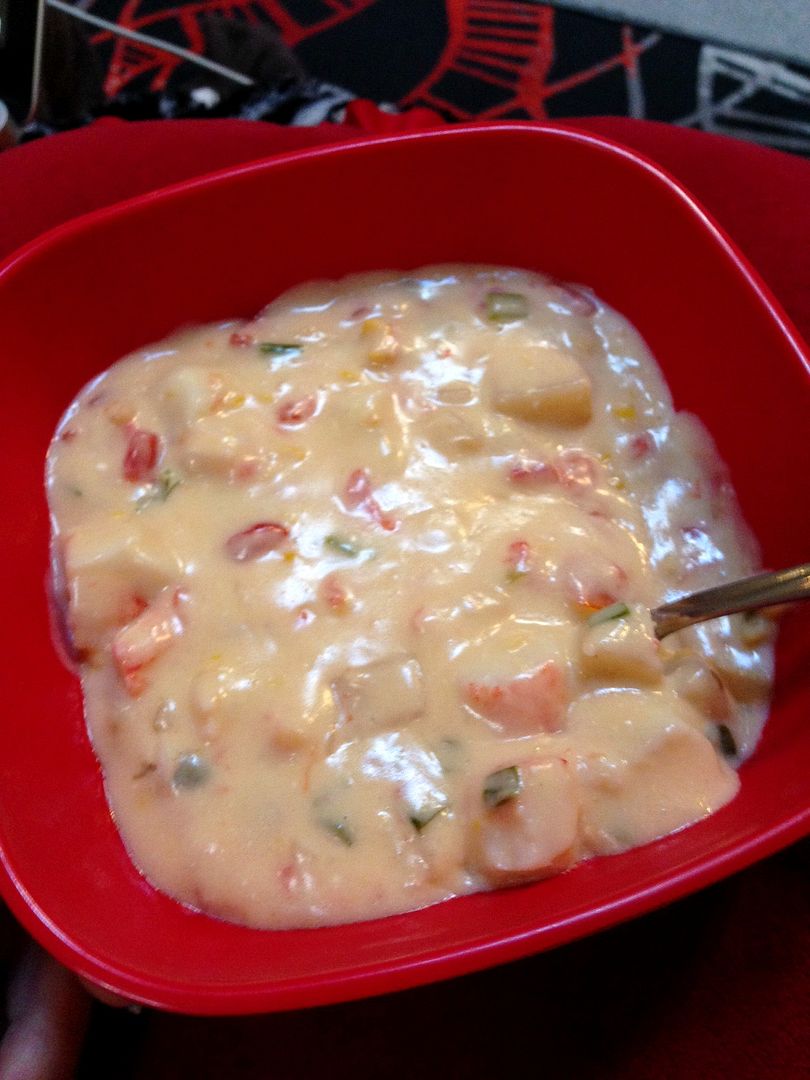 Ingredients
1 stick of butter
8 oz. block of cream cheese
2 cans of cream of potato soup
1 can of cream of shrimp soup (If you can't find sub. for another cream of potato)
1 can of cream corn
1 can of rotel tomatoes
1 bunch of green onions (scallions)
1 lb. fully cooked imitation crab (I use chunk style)
Optional: Fully cooked mini cooked shrimp
Directions
1. Saute chopped scallions in the melted stick of butter over medium in a large pot for a couple of minutes.
2. Add the block of cream cheese, mix in until the cream cheese is melted and mixed in.
3. Add ALL canned soups, tomatoes, and corn, heat up for about 15 minutes over medium-low.
4. Add the chunks of crab (&shrimp if using) for the last 15 minutes to heat up.
5. Serve on a cold day! :)