Hello, beautiful ladies! This week we went to our midwife, and heard our baby's heart beat again! It's the best sound I've ever heard! Also, this week I felt the baby move for the first time, and ever since then, I can feel the wiggle worm moving all over! Not going to lie, it's kind of weird, but amazing at the same time. If anyone doesn't believe in God, they need to get pregnant, it's amazing how God created my body to make another body inside of it! It truly is a miracle!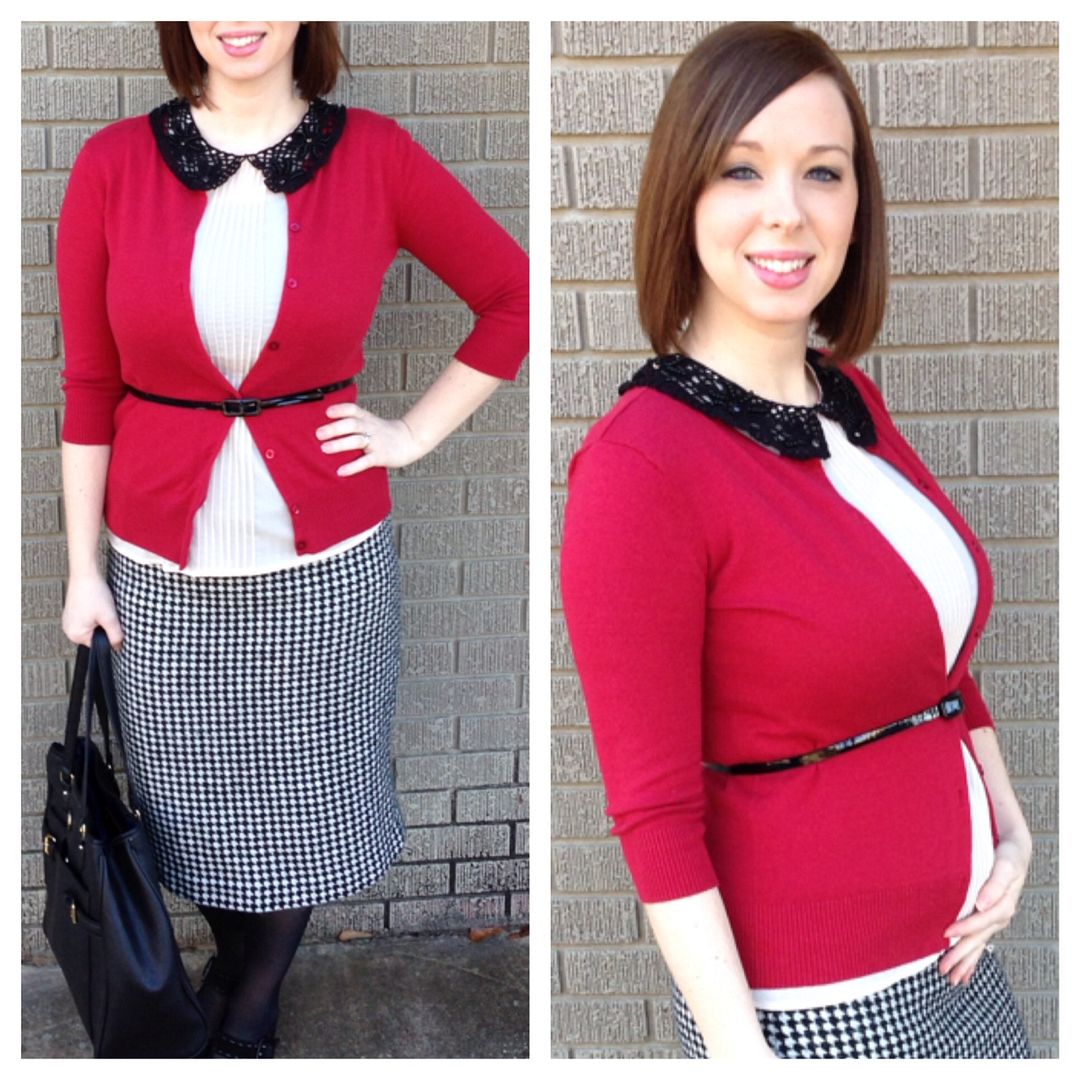 Now for the outfit, I love this peter pan collar top! But, for some reason, it's so difficult to find things to go with it! I think it's because it's sleeveless, and I have to wear a crew-neck cardigan with it. But, searching in my closet today, I paired it with my houndstooth skirt and red cardigan! I like how it turned out!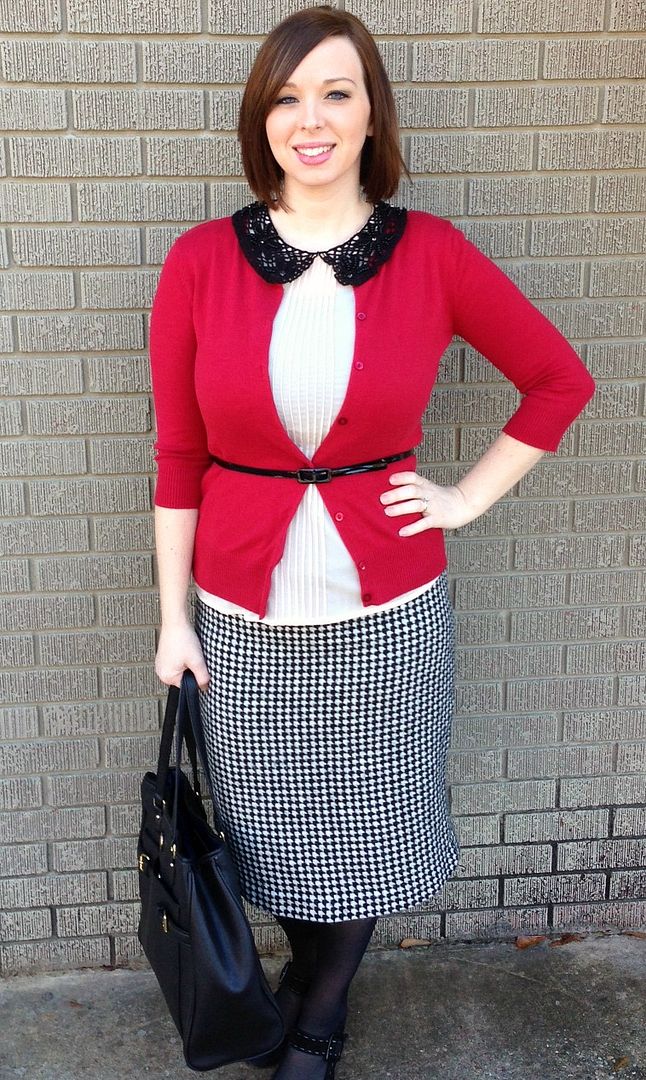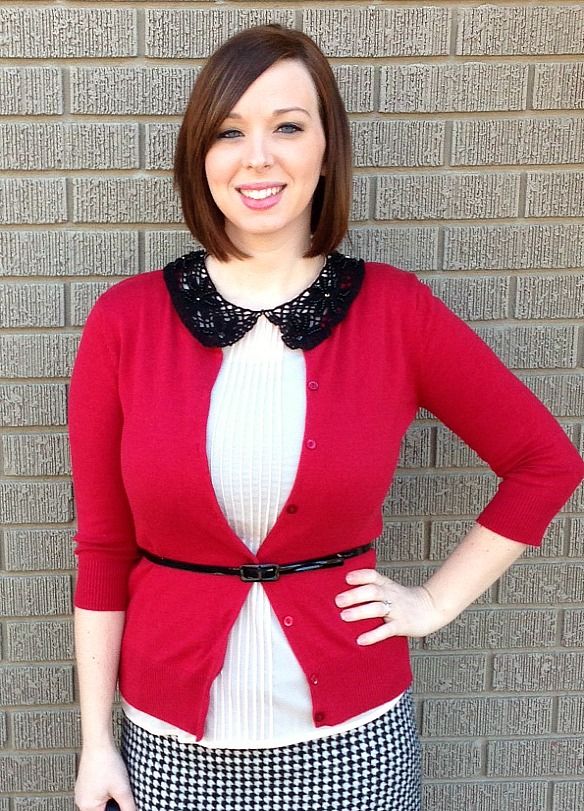 Stay tuned for next week, we are hoping to find out what we're having at our ultrasound!! Pray baby cooperates! Can't wait to start buying things!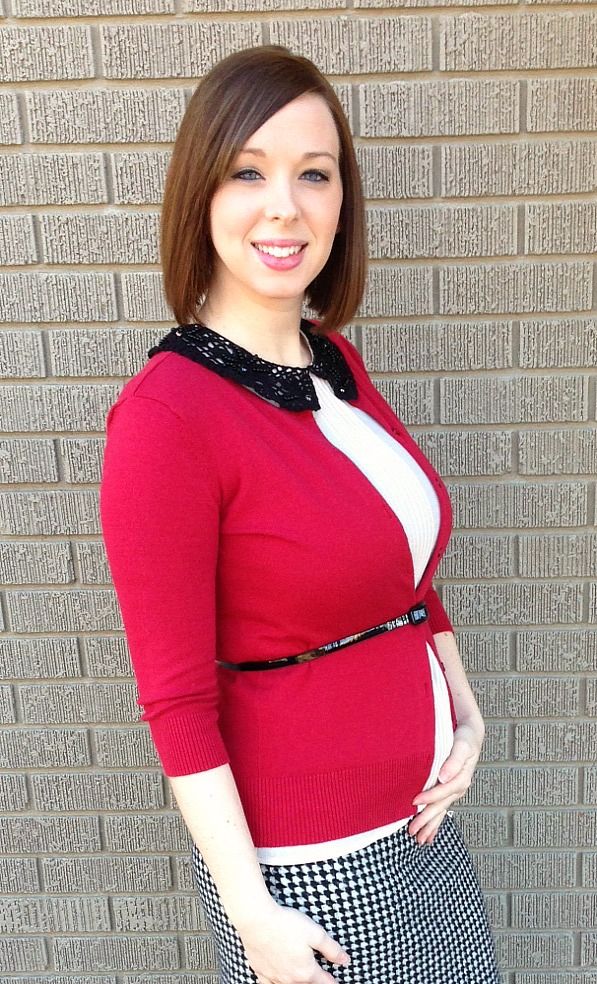 What do you think it is?? Boy or Girl???