Yay! I'm almost half way to meeting our baby boy! My due date got moved up 9 days, so now I'm due June 18! Hopefully it doesn't get changed again! (It's been changed 3 times!) I'm still fitting in all my regular clothes, PRAISE THE LORD! I'm trying to wear all my regular clothes now, because who knows how long it will take me to get back into them!
Today, I wore my navy skirt, navy & white striped shirt, with a chartreuse cardigan. I topped it off with a navy & white polka dot scarf! I'm not a huge pattern mixer, but I do like stripes/polka dots mixed!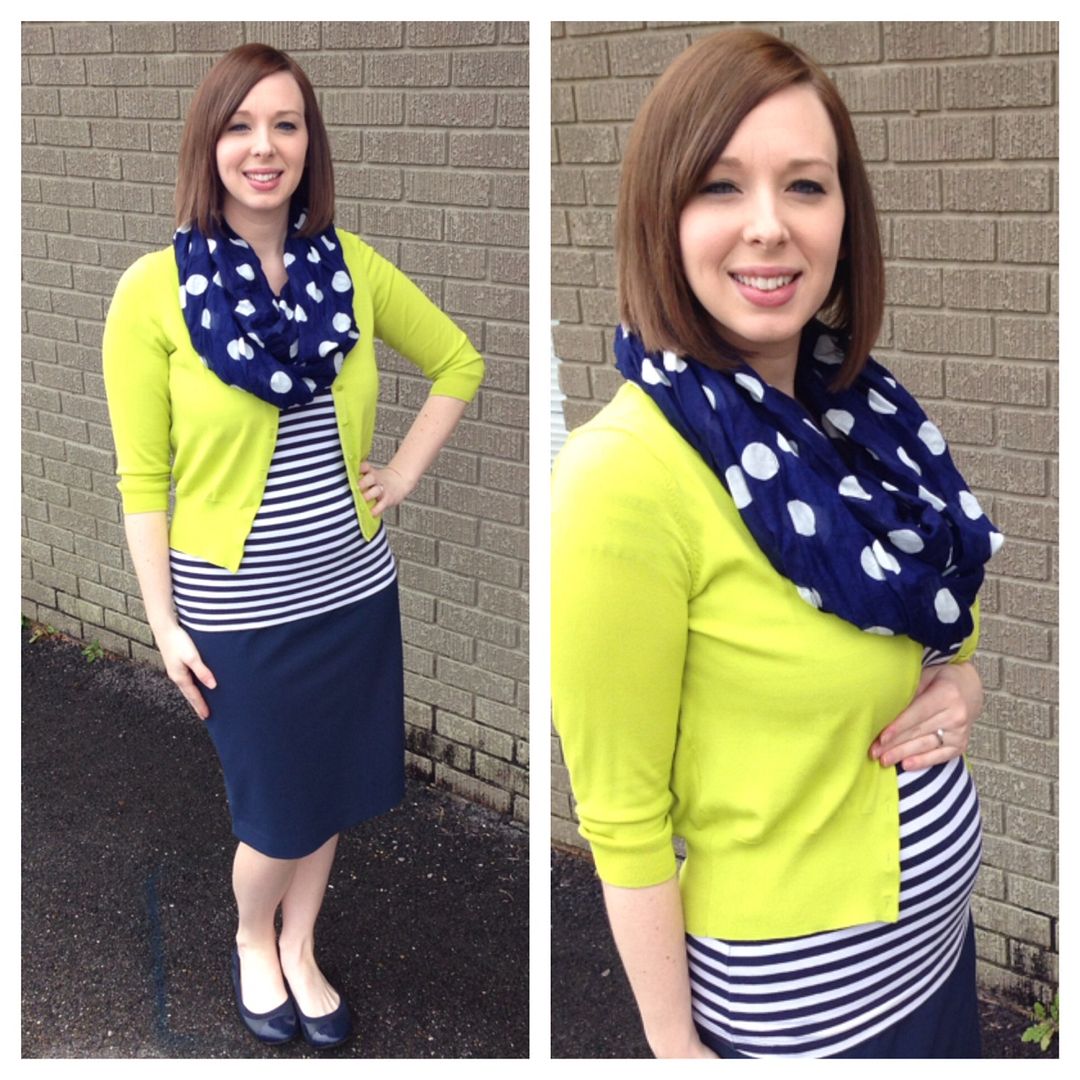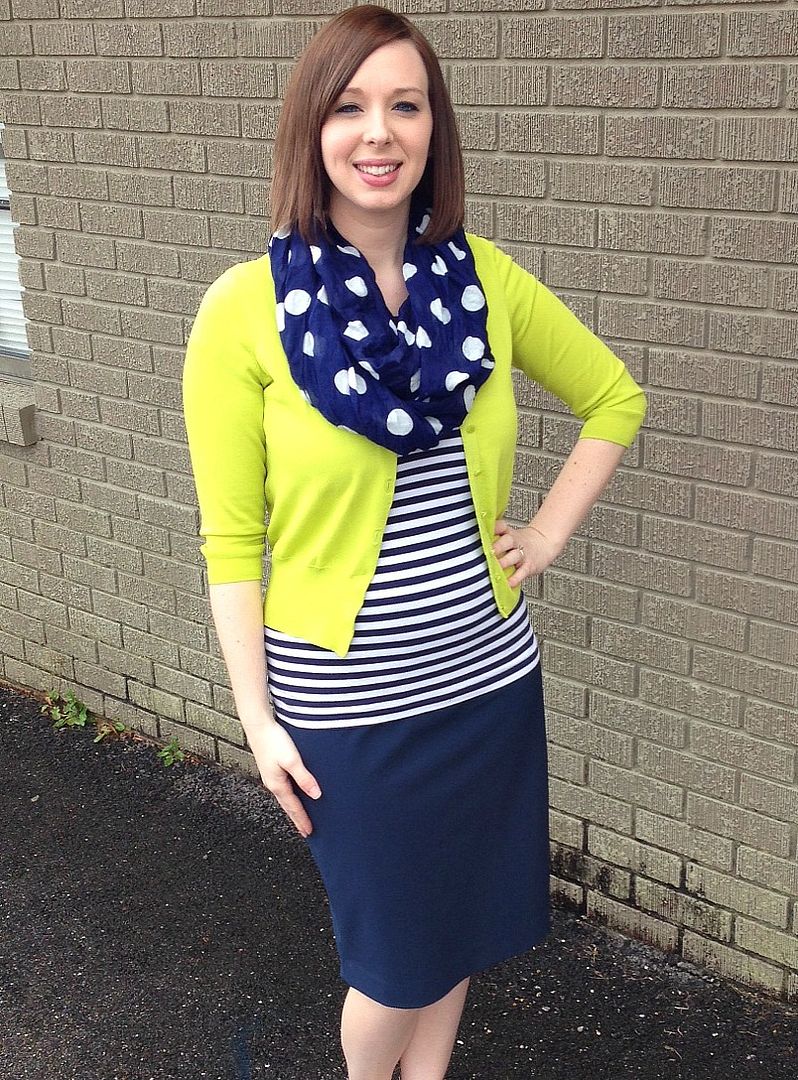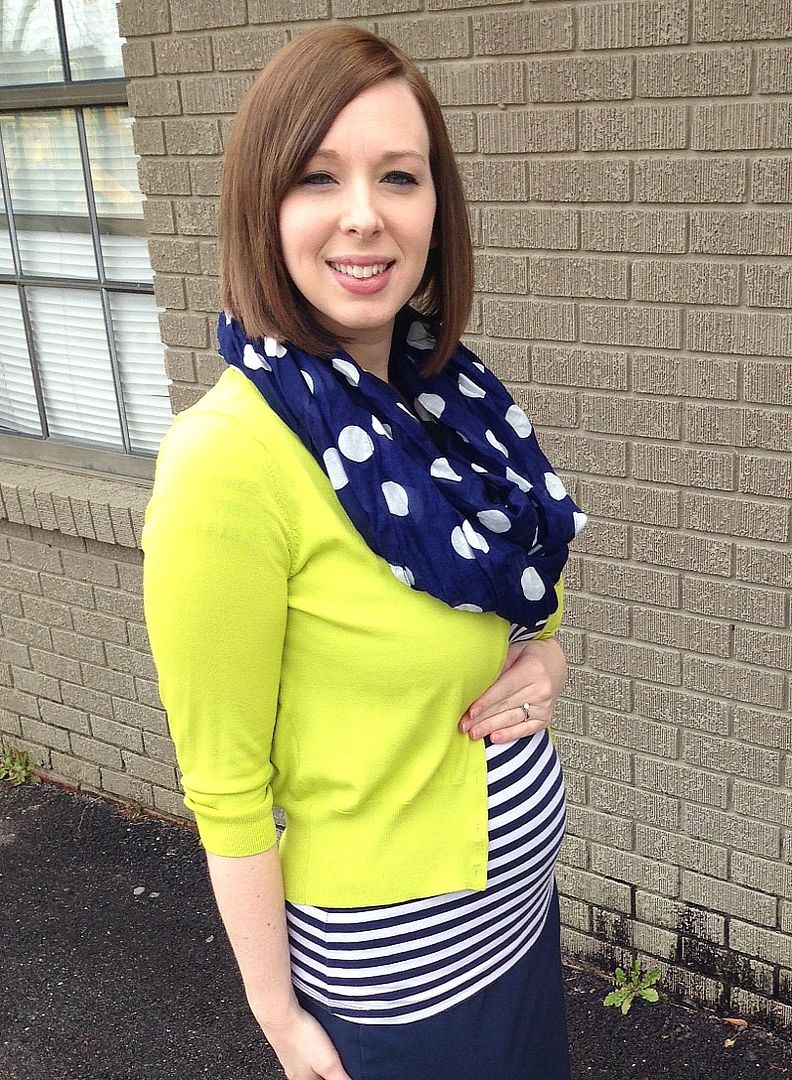 Yesterday, I got to have a meeting with my doula! This was my outfit to that meeting! A jean skirt, mint & navy polka dot shirt, and a fan fringe necklace!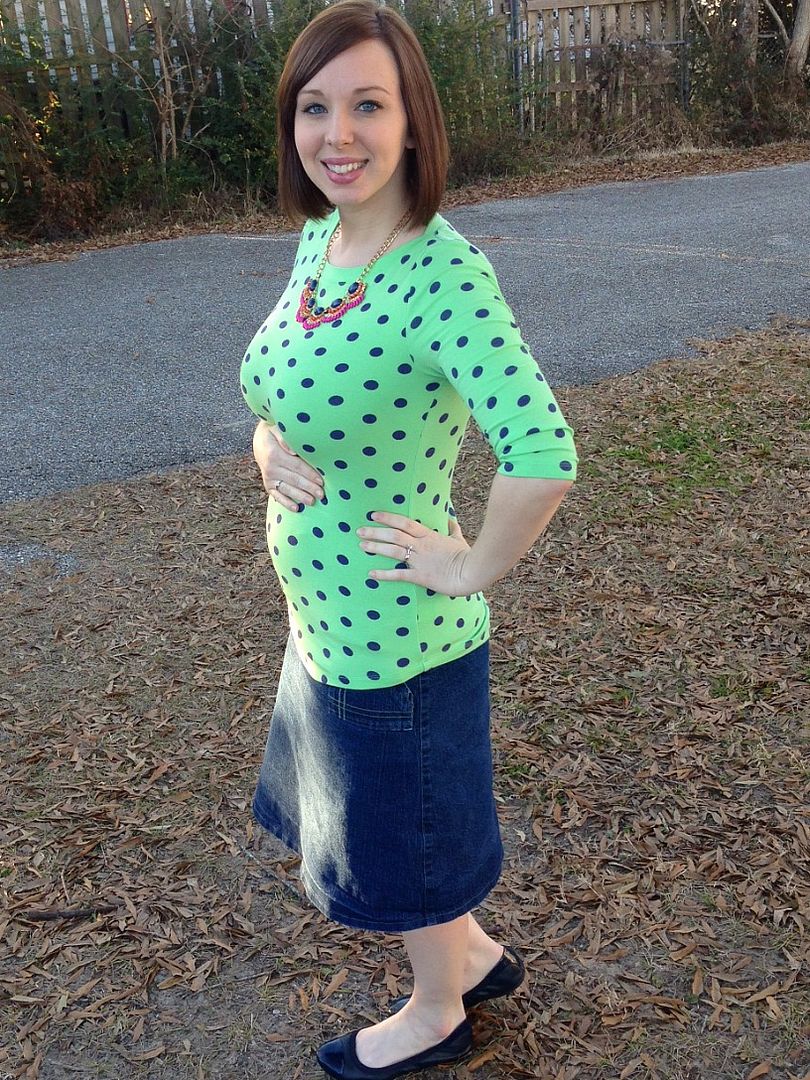 I feel like my belly is so big, but people still tell me I'm barely showing for how far a long I am…I guess that's a good thing??