The day is finally here!! Here's our reveal video and pictures! Enjoy!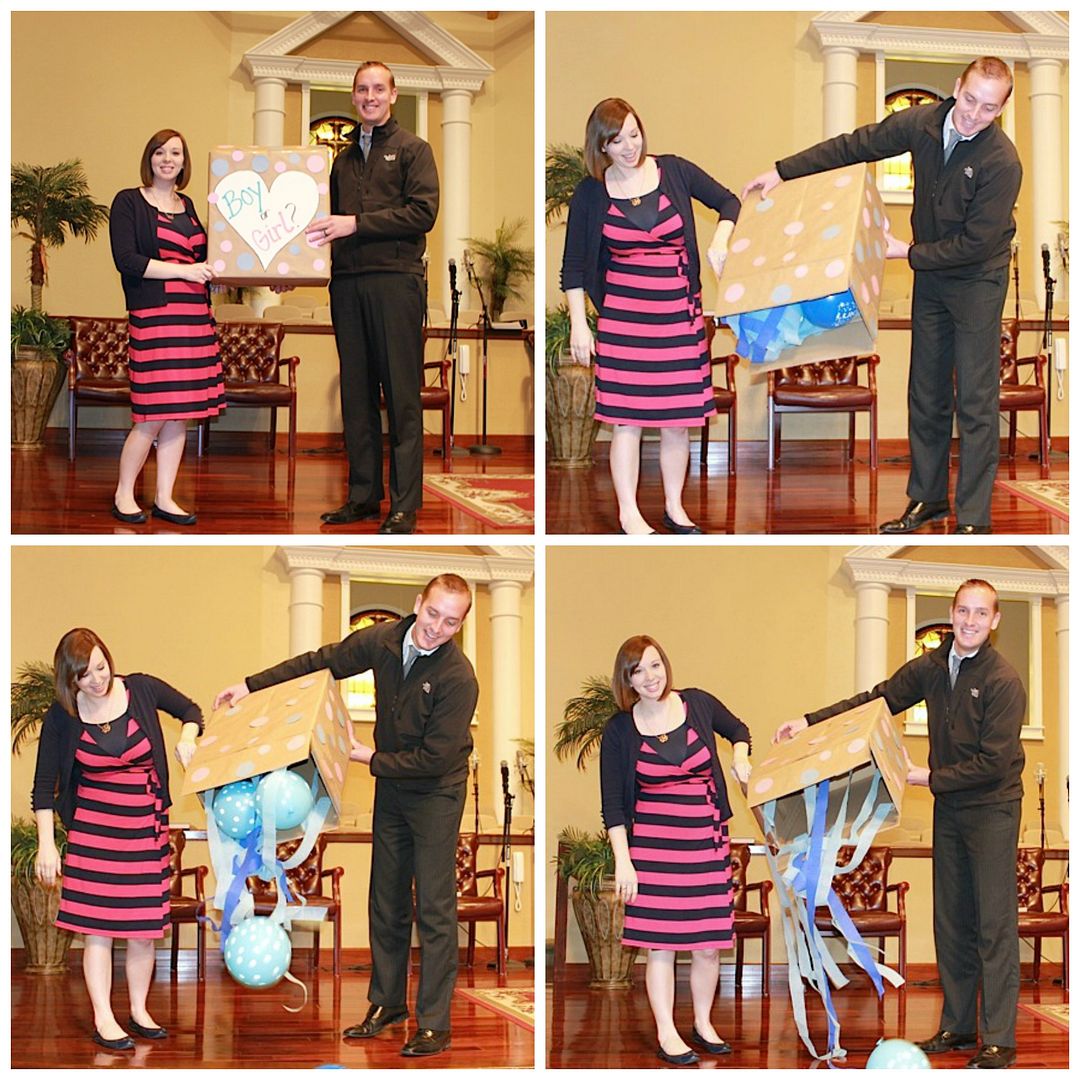 IT'S A BOY!!! :)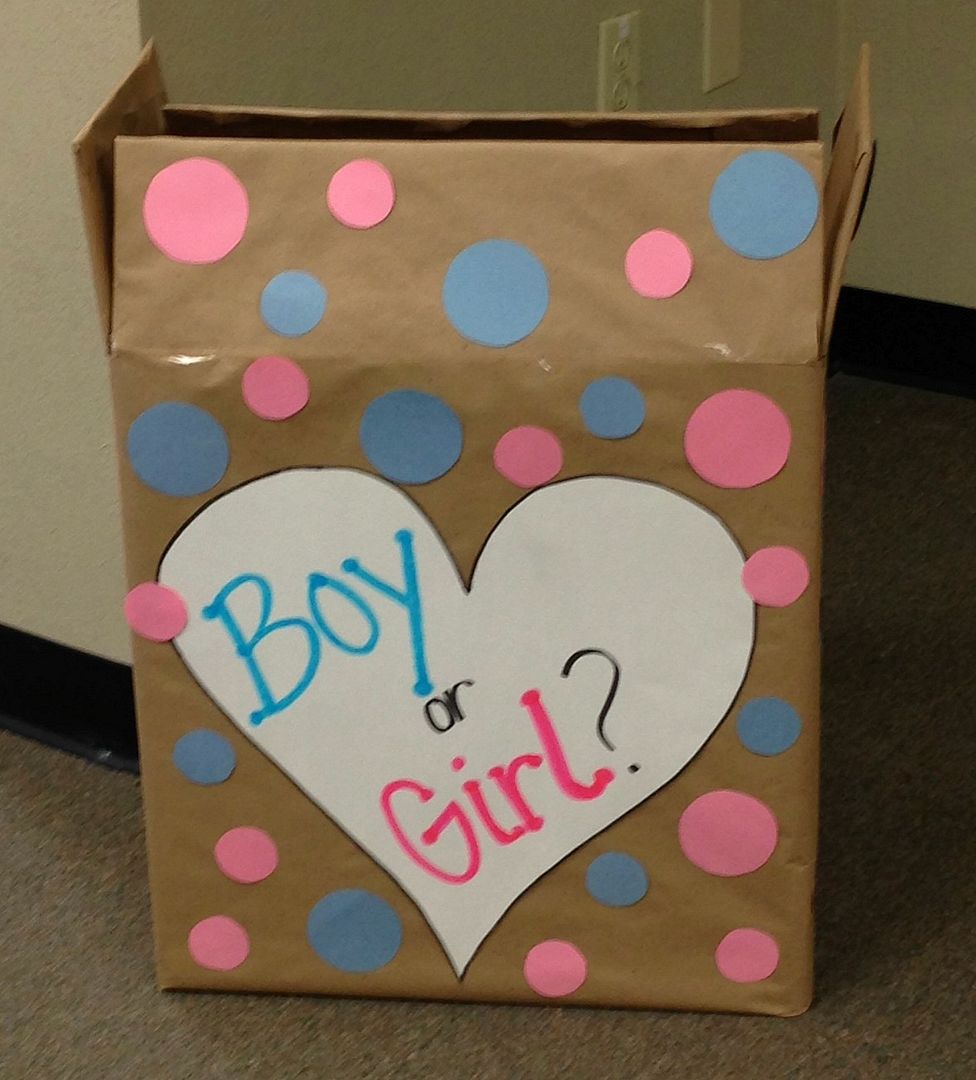 I loved how my gender reveal box turned out! This was a totally easy and cheap way to announce to every one what our baby was!
Here's the inside! I taped streamers all around the top, and added blue balloons to fall out when we flipped the box over! It worked out perfectly!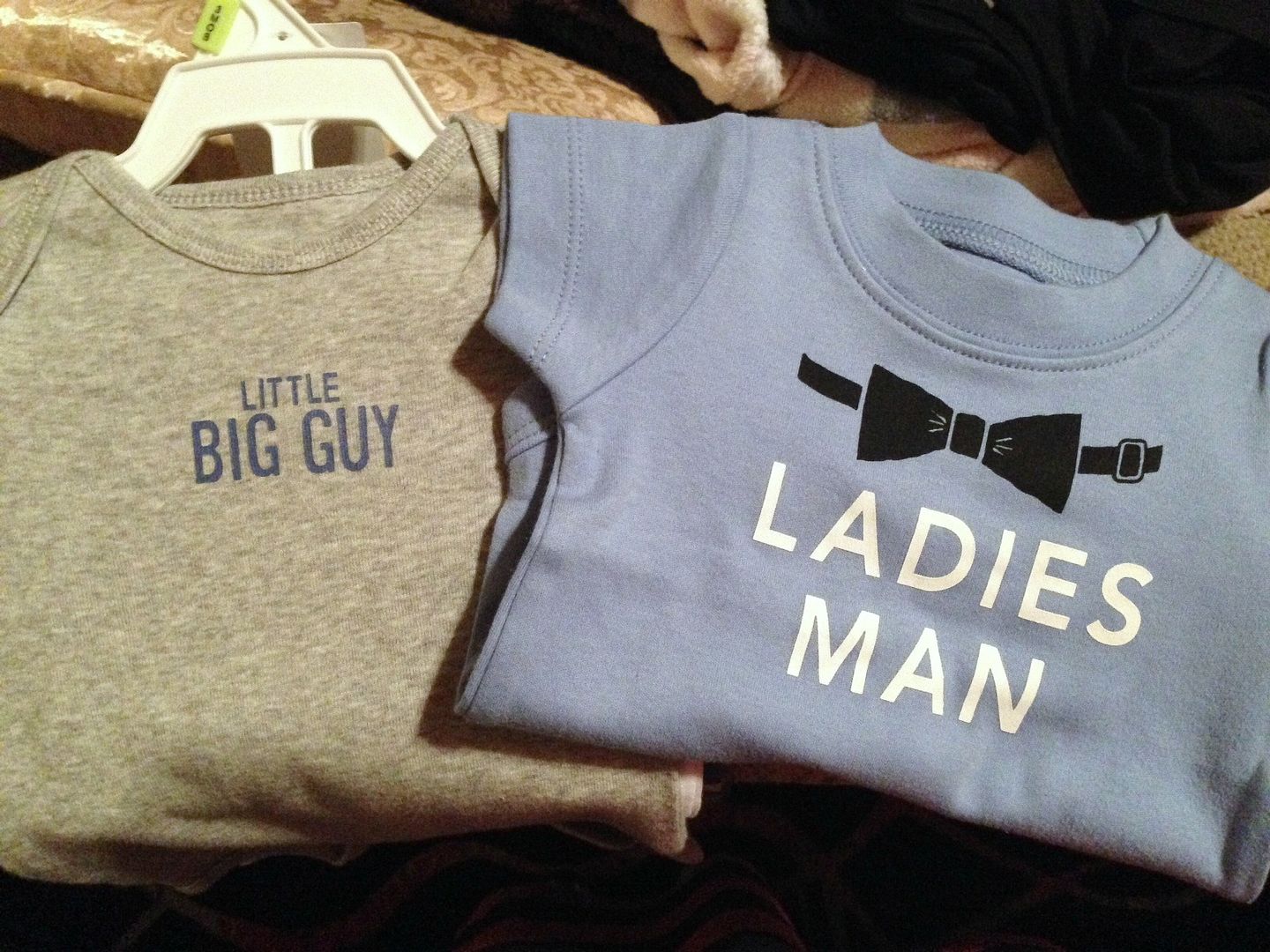 Of course, I already went shopping for my little man and got him some cute clothes!