So, my all time favorite thing to do is find new outfits from my own closet. I haven't been shopping for regular clothes in about 3 months, which is a LONG time for me! I've only bought maternity clothes for the past couple of months, but I can't wear them yet. So, that has forced me to work with the clothes I already have.
Some things that help me make new outfits are:
1. Color cooridnate your closet.
2. Look on pinterest/blogs/instagram for new color/pattern inspirations.
3. Pull out pieces you haven't worn in a long time, and pair them with something different.
4. Add a different necklace, scarf, belt, or shoe with an outfit you've already worn.
5. Keep a photo library of what your wear daily, so you don't repeat outfits too often.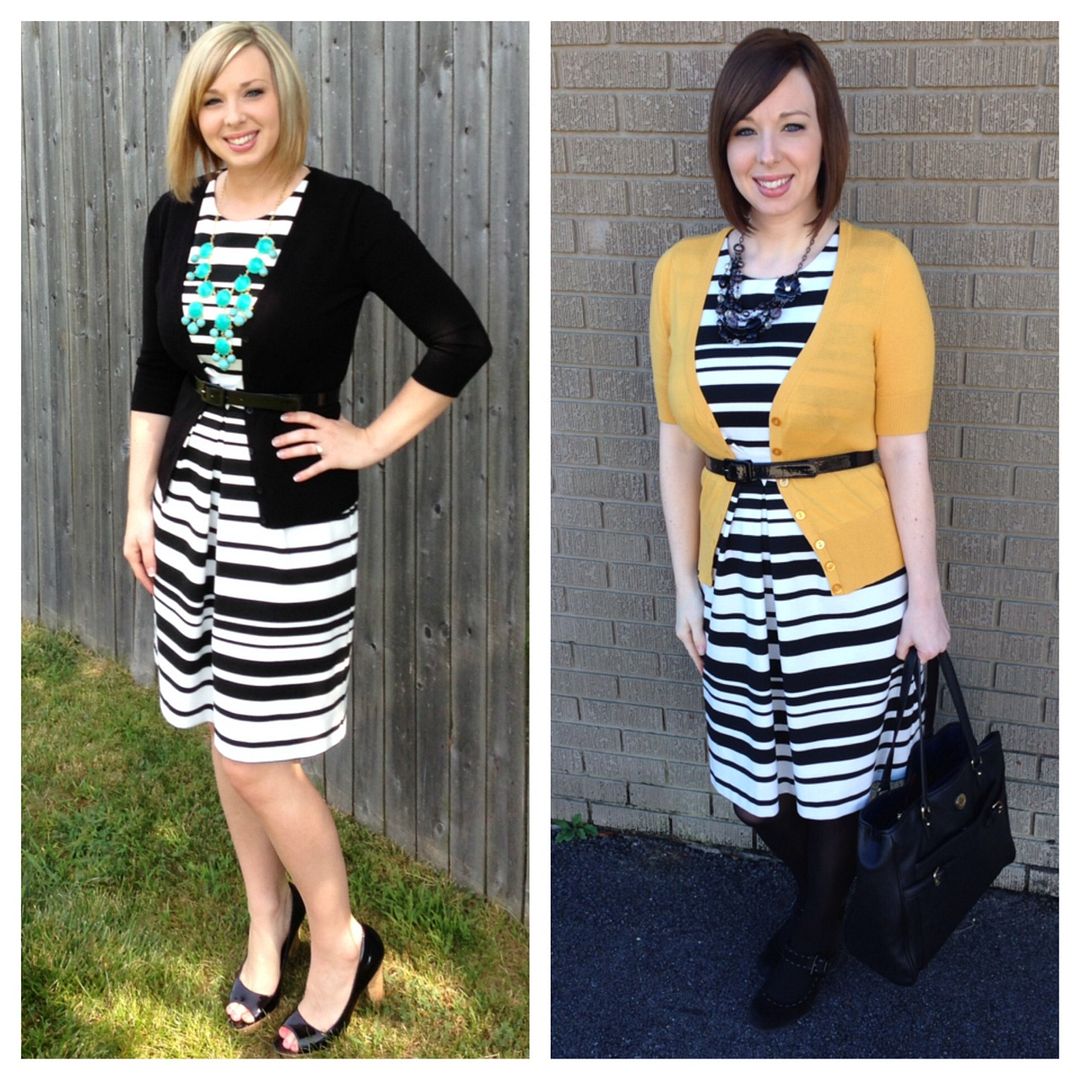 I've had this dress for over a year, I got it from Ann Taylor Outlet for less than $20, and I wore it a lot in the summer with turquoise jewelry. I haven't worn this dress since summer, so I decided to add a winter color, tights, and black necklace. Whole new outfit, with all old items I've had for years!