If you are following along with the February Closet Challenge, today is Black & White! My favorite color to pair with black and white is obviously cobalt. (I wear this color combo A LOT!) But, pretty much any bright color can be paired with b & w to jazz it up!
Please excuse my face and hair…It's been a long day at school today, lol! Pregnant + teaching + math + junior highers = this look. :) On a side note, I love this peplum, it's my fav!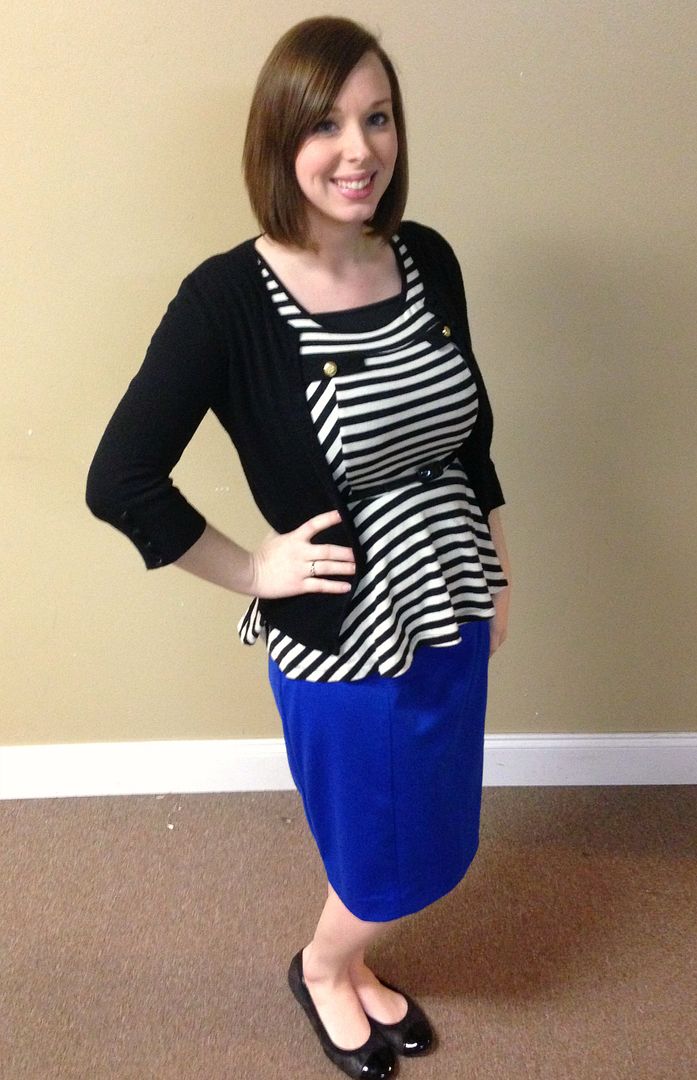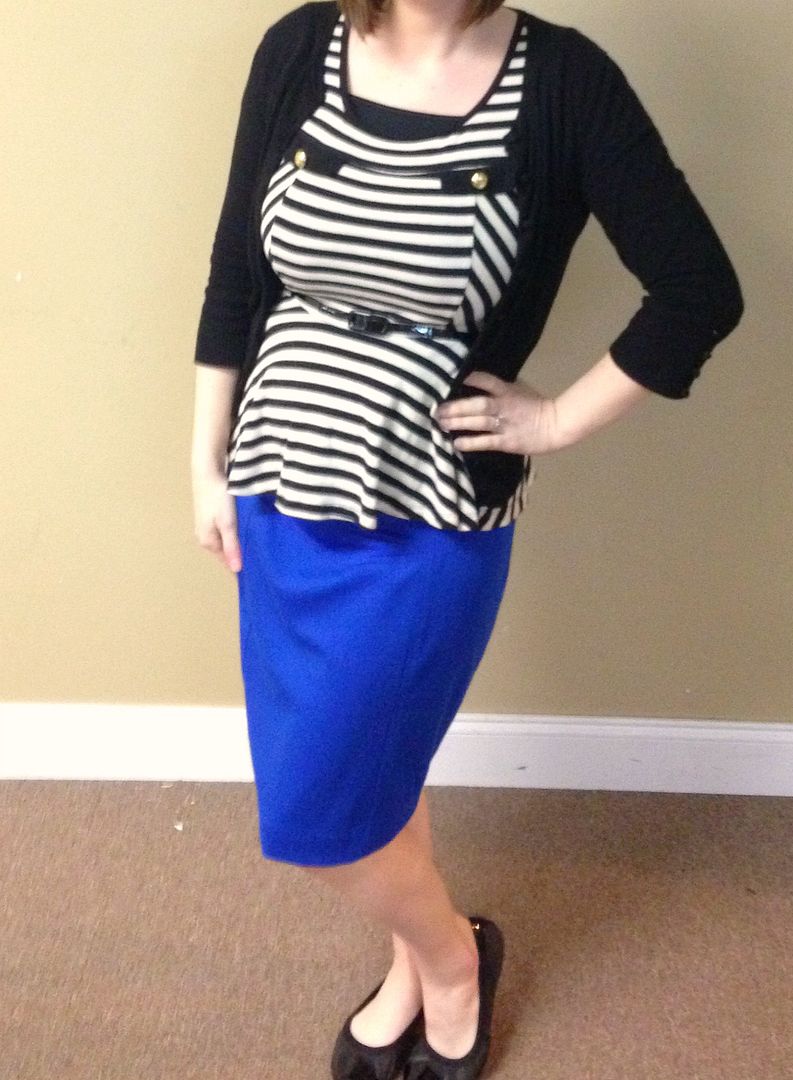 Here's the belly, growing week by week!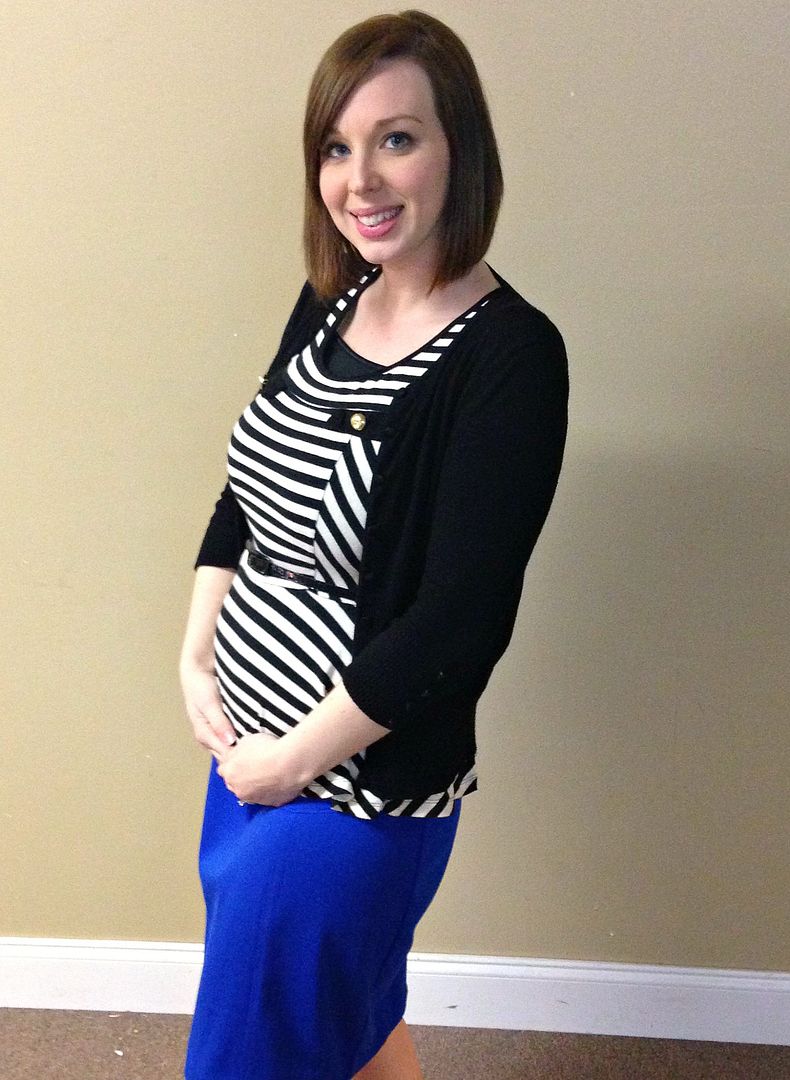 If you missed the challenge, here it is again!