For my whole first trimester I couldn't wait to get a baby bump…now that it is definitely here, I'm like NOOOOOOOOO…I want to be skinny! Haha! I think every pregnant woman must go through this, or I'm just shallow... I know there is a precious baby boy growing inside of me, but at the same time I feel so out of control of my body. I've only gained 5 pounds so far, but I feel/look like I've gained 20 lbs. The worst part is when people say, "This is nothing, just wait until you're 8 or 9 months pregnant, you really will be huge"…Umm..Thanks, sweet people of the world! (Not a great thing to say to someone who doesn't want to get huge!)

My husband thinks I'm hilarious that a month ago I couldn't wait for someone to notice I was pregnant without me telling them, but in Target the other day when we were registering, a man walked by us and said, "Congratulations!" I was so sad he could tell I was pregnant…lol! Must be the hormones making me bi-polar! :)
Anyways, but here is my outfit I wore to church today! This is one of my favorite outfits, I love this zebra top and mustard together!
Excuse the sun rays all in the pictures, it was super sunny!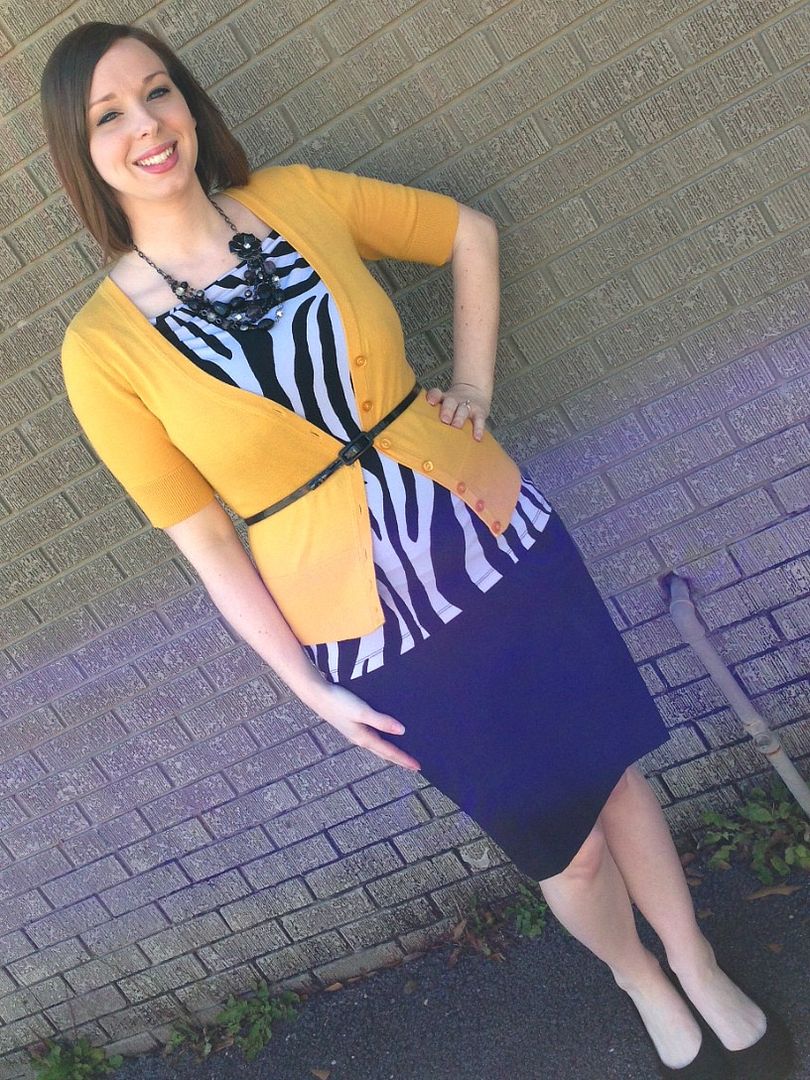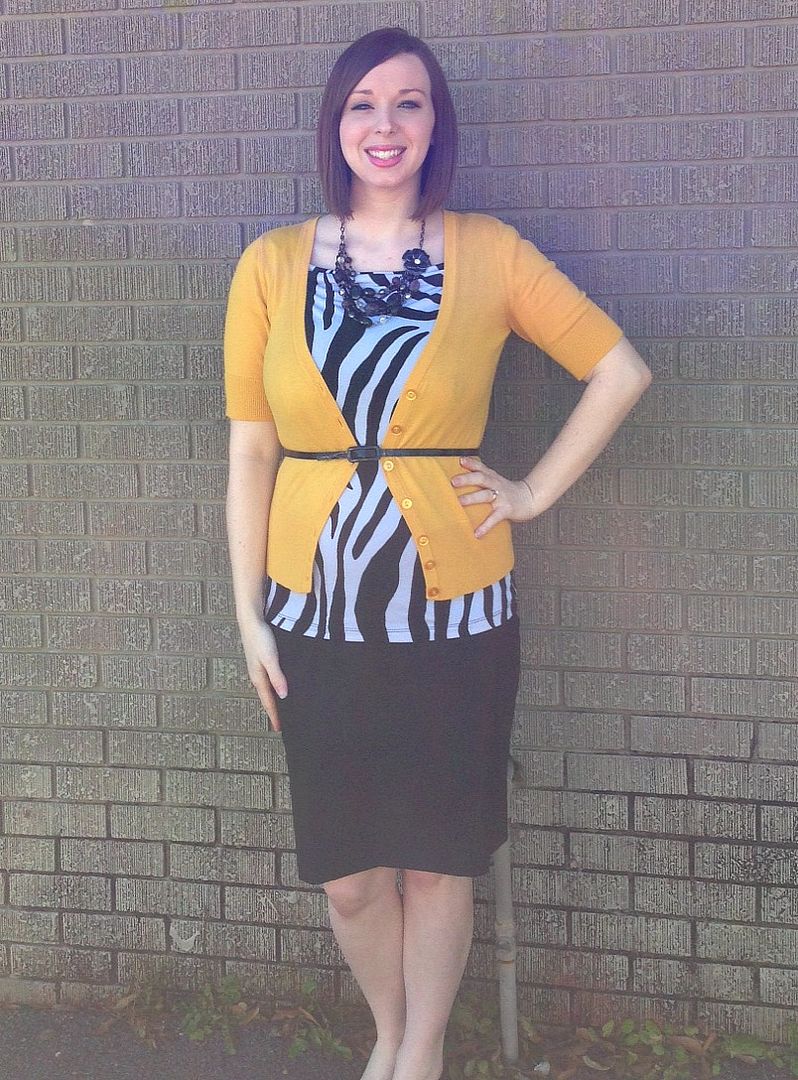 Here's the undeniable bump of mine! 5 months down, 4 to go!