I've been eyeing this polka dot camisole in the Ann Taylor Outlet window for a couple of weeks, and just didn't try it on since I figured it wouldn't be long enough to go over this ever-growing bump! But, last week, I finally just tried it on, and was surprised how long and stretchy it was! I loved it, and loved that it was only $11 even more! I also love how many different colors I can pair this oh-so versatile top too!
Today, for church, I paired my new polka dot top with an older hot pink cardigan and a Motherhood maternity pencil skirt I found at a consignment store for $6. I feel so frugal today! :)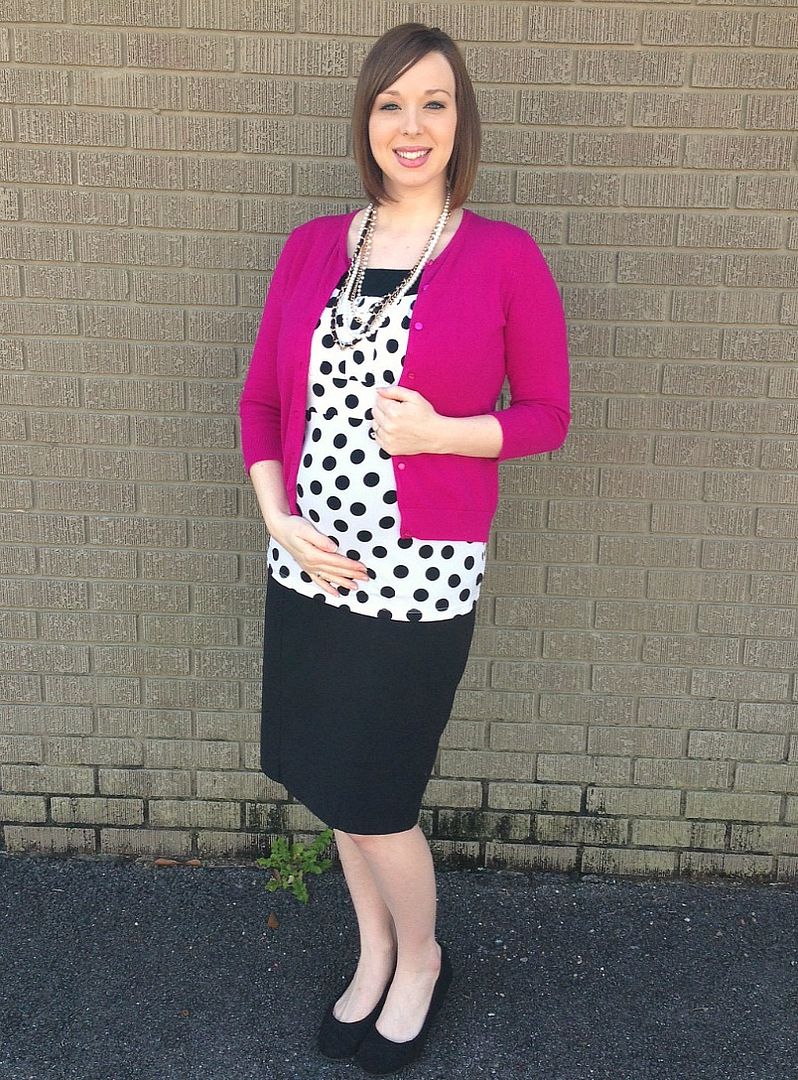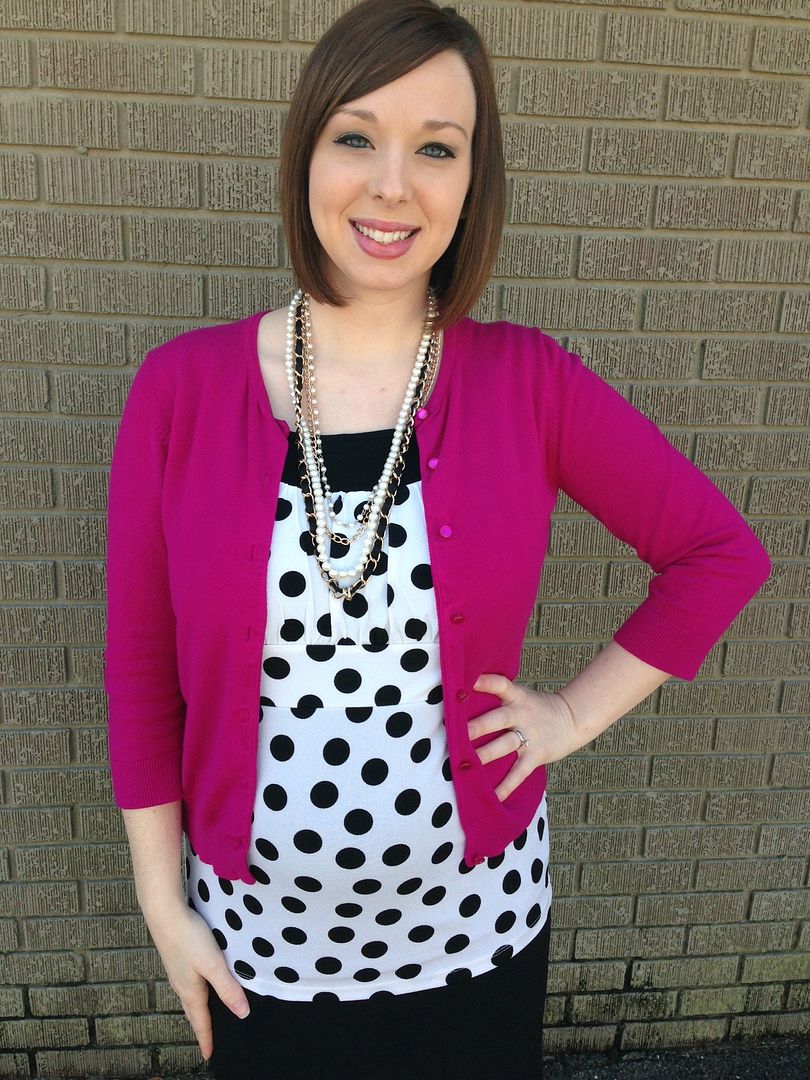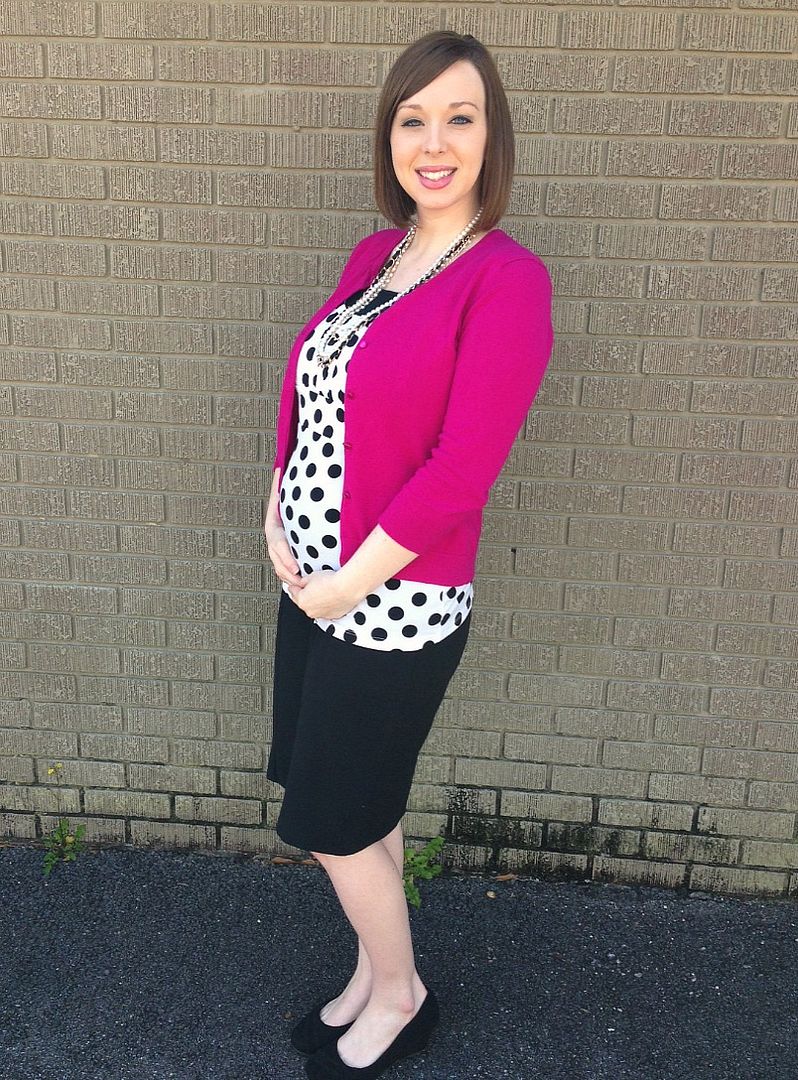 I keep getting a lot of comments that are great questions, that I can't answer since you lovelies are commenting as anonymous people! If you have a question, make sure you comment with your name/email, so I can comment back :) Thank you!