Have any of you ever heard of Paparazzi jewelry? I had never heard of it until I got an email from Tricia telling me about her business! The coolest thing about Paparazzi Accessories is that everything is only $5! Tricia so sweetly sent me a statement necklace so I could show you guys what some of their jewelry looks like on! Not only did she send me a necklace/earring set, but she also wants to giveaway any set of your choice to you for free! How awesome?! I'm so excited that one of you will win a new necklace/earring set! You can check on Tricia's website or Facebook to see what you have to choose from! :) The giveaway is below!
Here's the Orange Teardrop Necklace I picked out!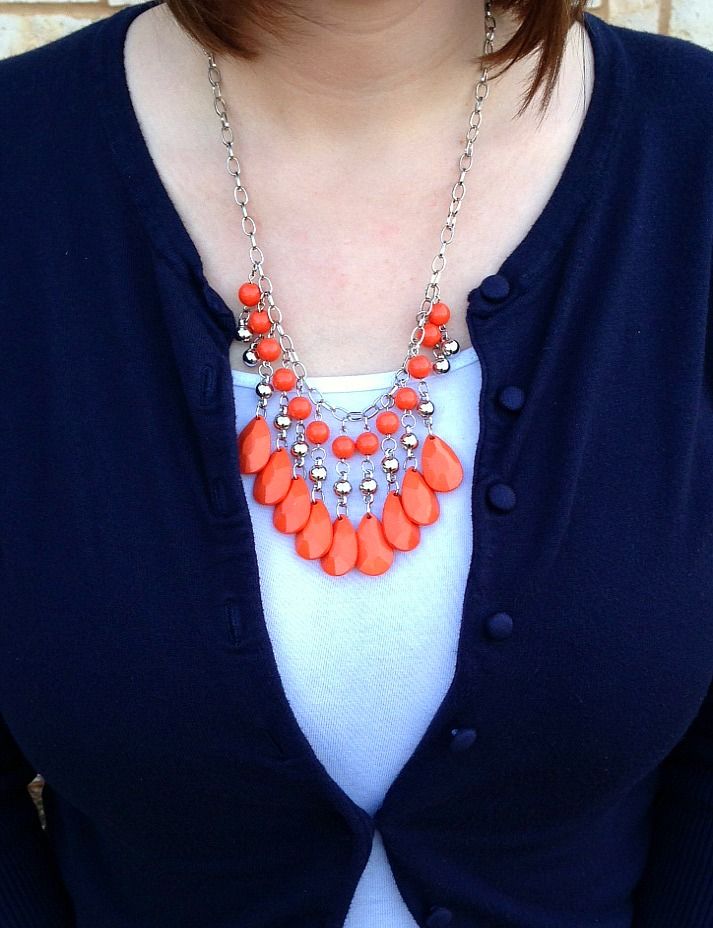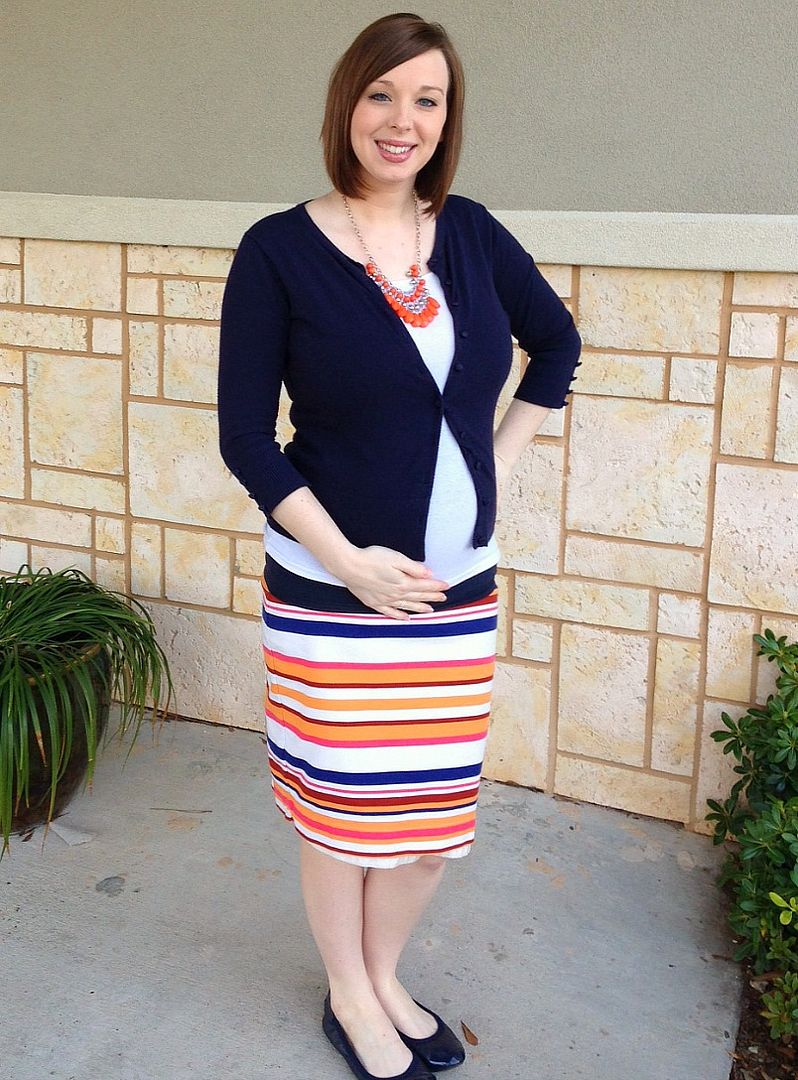 I finally used my bella band today! Kind of feels weird to leave your skirt half way unzipped and just put this thing over it…I'm constantly checking on it all day.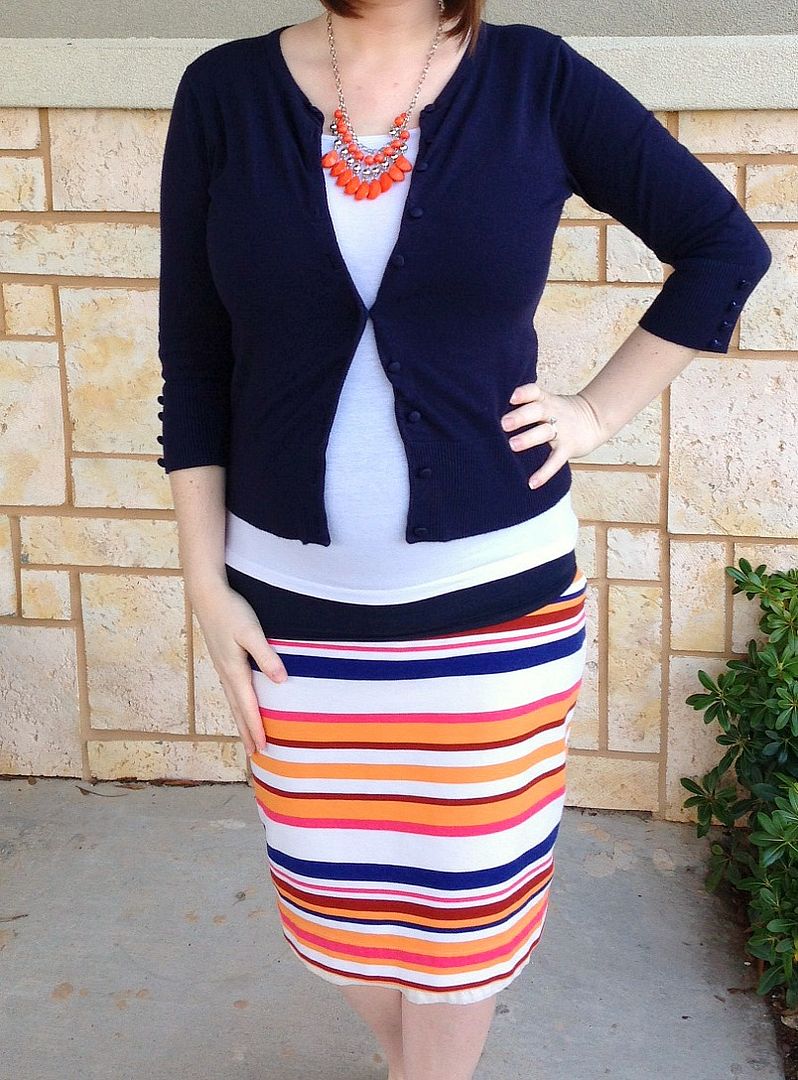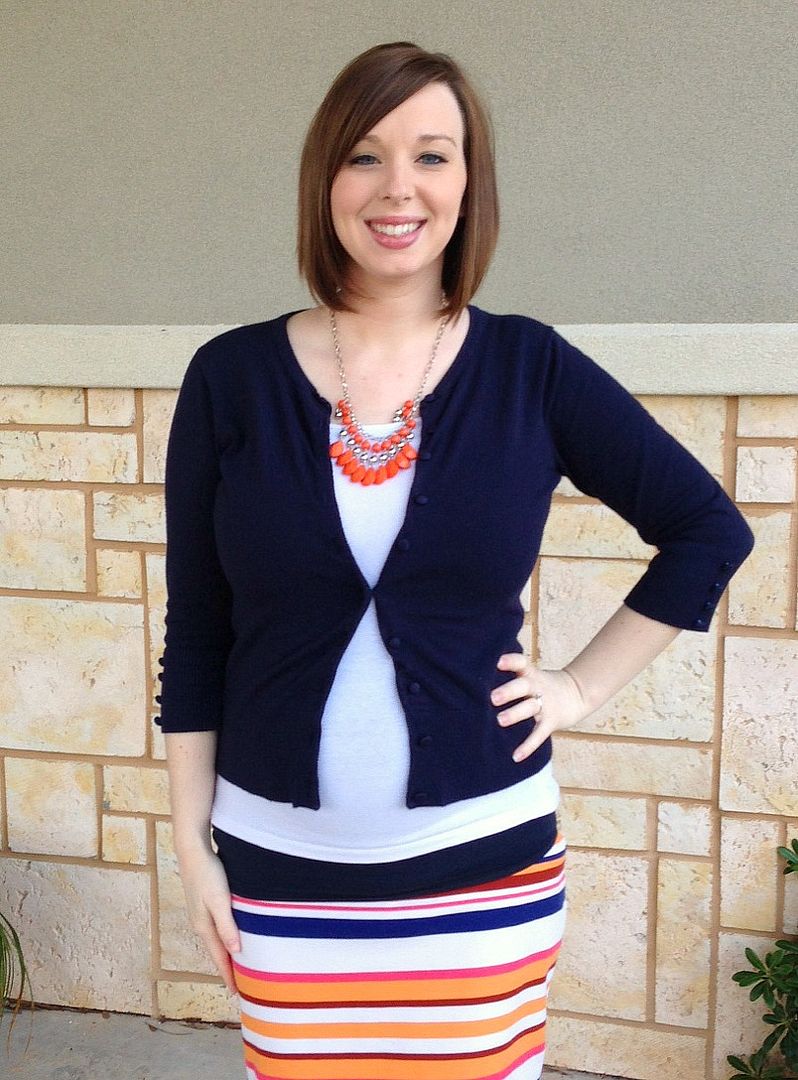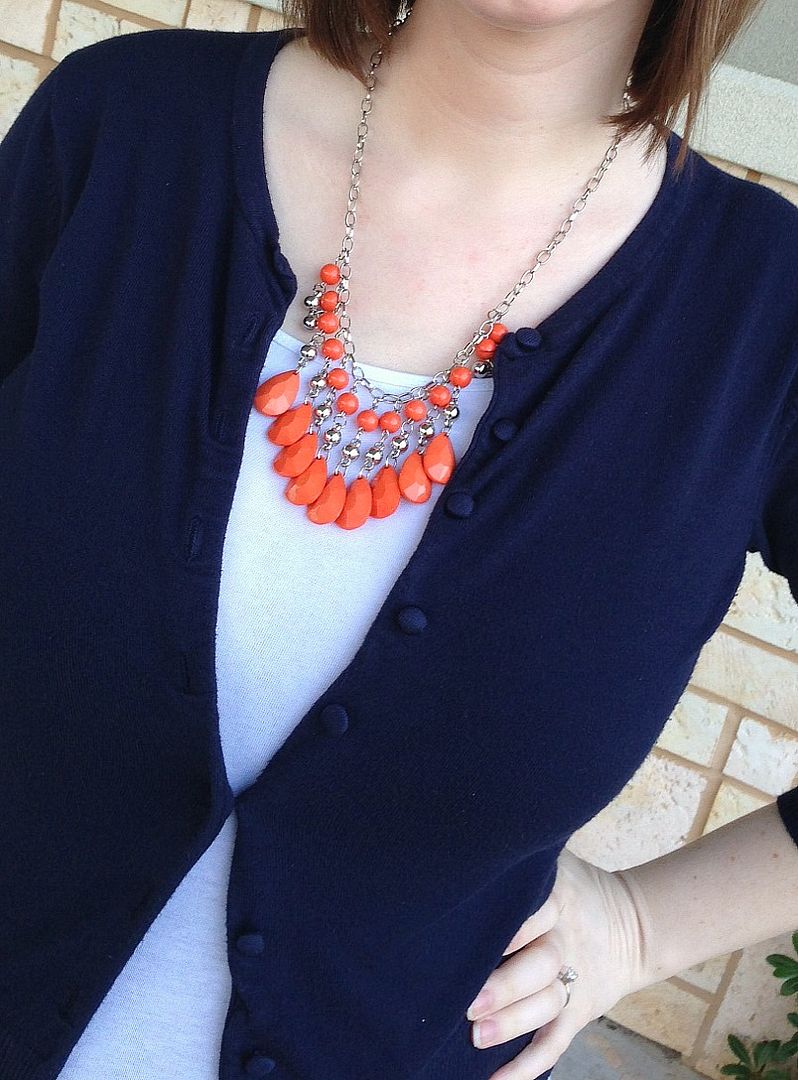 We will be announcing the winner on Tuesday morning the 25th! Good luck! Love you all ♥
a Rafflecopter giveaway