I finally made it to the 3rd trimester!! Only 13 weeks left!!!! Honestly, I don't mind being pregnant, the only thing I really get annoyed about, is not being able to wear my regular clothes. I hate being limited!! I used to de-stress by going shopping, now I get stressed when I go shopping...It's definitely not easy to find cute maternity clothes. Most make you look like a blimp, or are not cute at all. Yes, I'm whining. :) I am SO ready to go shopping and be able to shop at every store, not just Motherhood!
Speaking of Motherhood, I found this dress at Motherhood on the sale rack for $16 dollars because one of the little belt loops was not attached! I fixed that, thank you very much Motherhood "AS-IS" rack! :) I'd been eyeballing this dress for a couple of months, but wasn't going to pay $34 for it.. (Yes, I'm that cheap!) So, when I found it, I was ecstatic! My husband really likes it on me too, so that makes me happy too!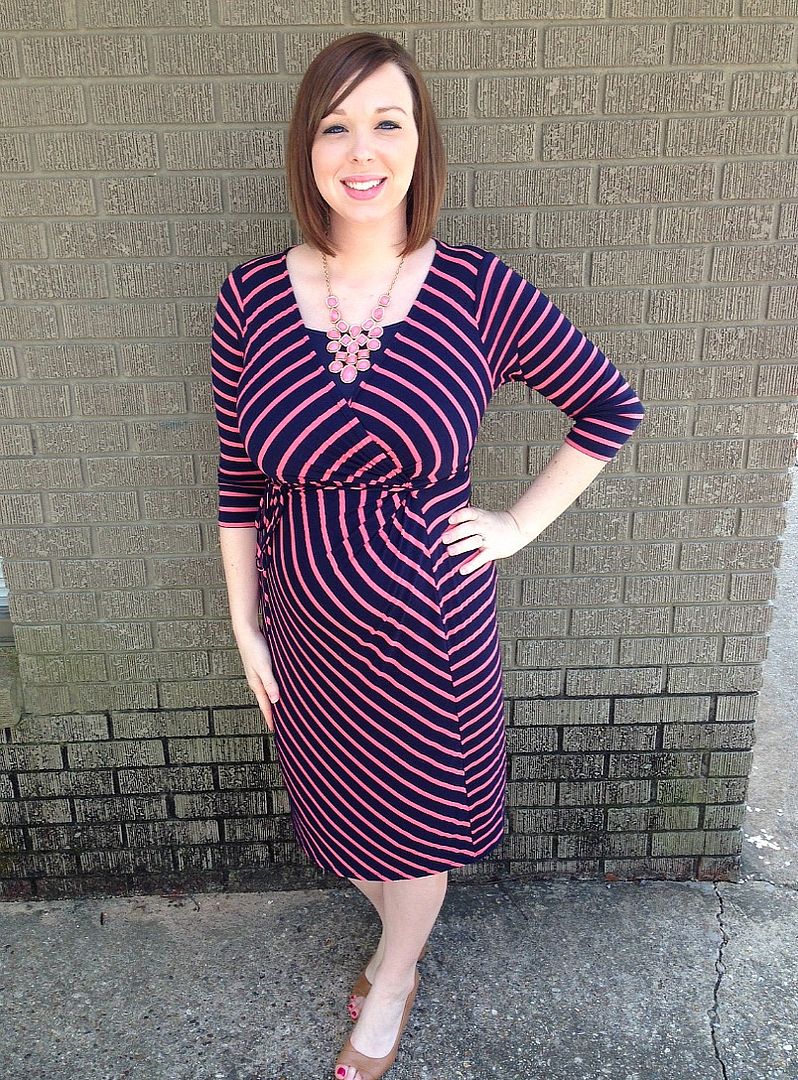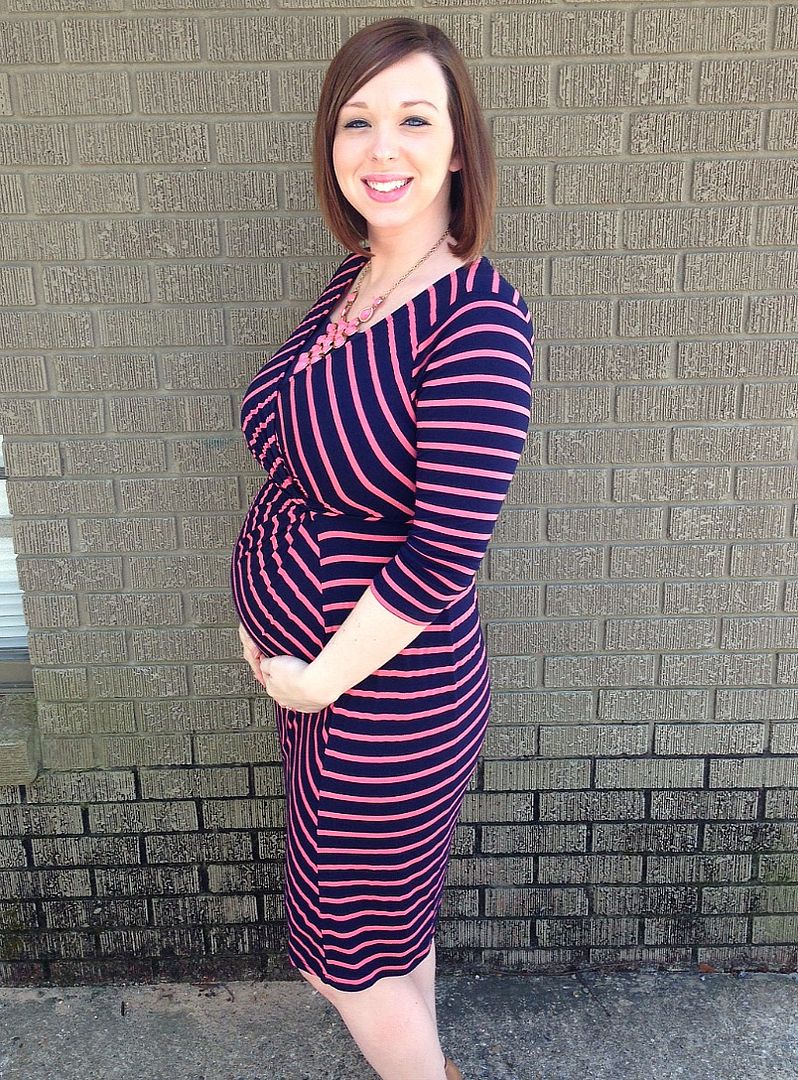 Have a great week! Happy Sunday!