When I received this dress from Dainty Jewell's last week, I was in awe of it's beauty! I wished I would have found this dress when I was getting married, it would have been perfect for bridesmaid's dresses. It is so hard to find modest dresses! You never have to "fix" any dress you get from Dainty Jewell's, no shawls, no cardigans, they are perfect just the way they are made!
If you are looking for a modest dress for a formal occasion, the perfect bridesmaid dresses, or even just a new dress to wear to church on a Sunday morning, I HIGHLY recommend Dainty Jewell's! I found this store a while back when I was searching for modern & modest clothing for women.

Today, I wore this beautiful "A Night in Paris" lace dress in navy. This gorgeous dress is lined with a soft knit fabric which makes it incredibly comfortable. A wide ribbon belt is also included. The details are simply breathtaking! A generous variety of colors are available which make this dress suitable for many occasions. This is available in knee length (what I am wearing) or ankle length- which would be perfect for a formal or bridesmaid dresses. You wouldn't believe how many people asked me where I got this dress today at church, it is definitely a new favorite of mine!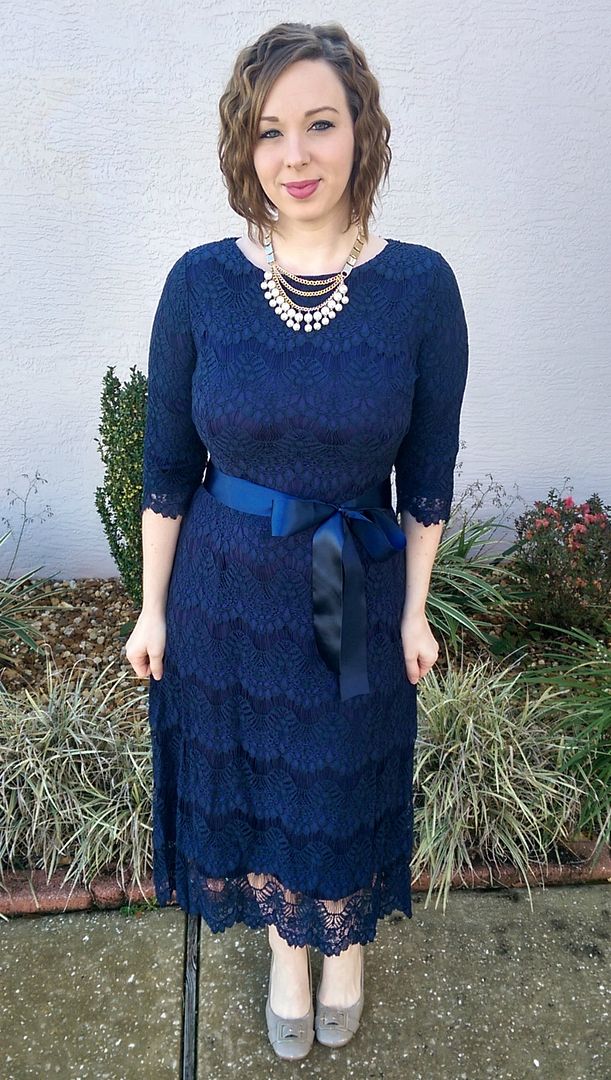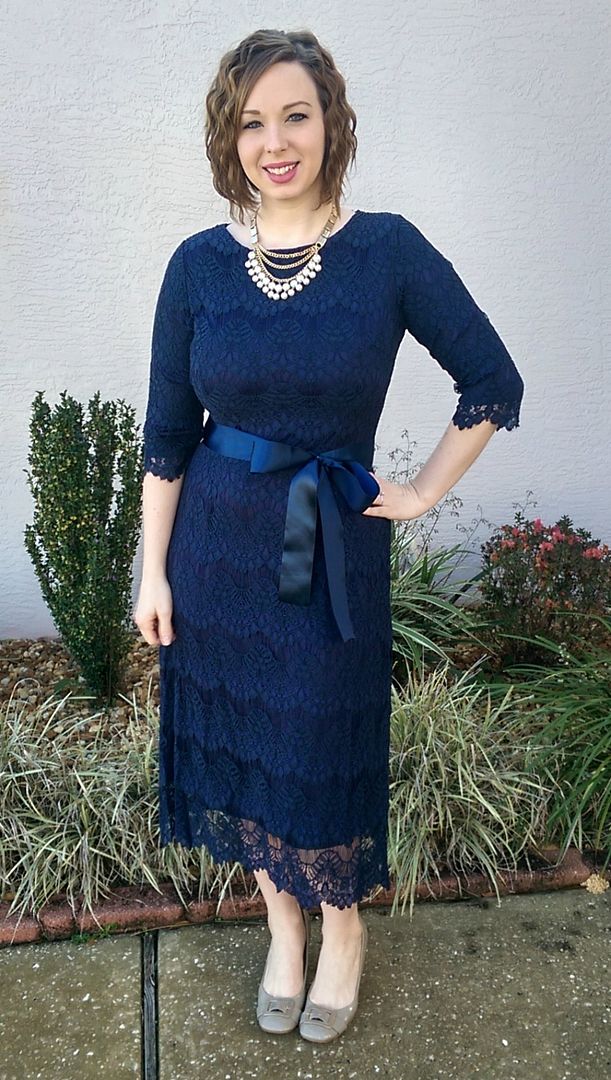 The details of this dress are to die for!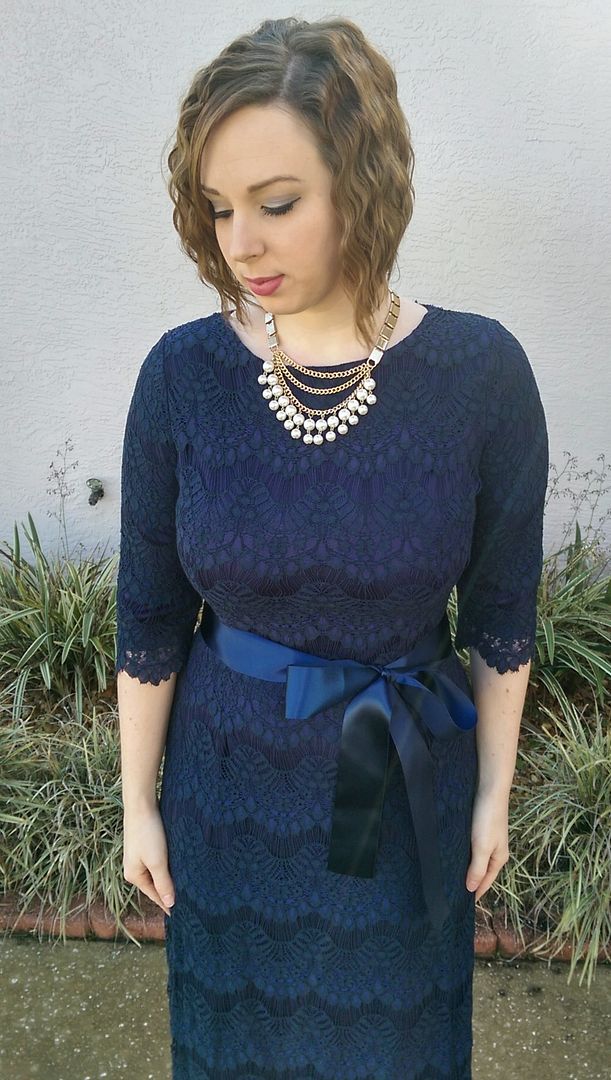 About the Designer
Charity Jewell Walter, the twenty-one year old designer extraordinaire and owner of Dainty Jewell's, began embellishing and upcycling garments as a means to expand her own wardrobe. After inspiring friends and acquaintances with her unique creations, however, the idea of a company dedicated to providing affordable, modest clothing to women of all ages was born. Charity, a modern Southern belle from North Carolina, believes that dressing modestly is more than a fashion statement. Dressing with ladylike class is a privilege that she believes all women should be exposed to. Combined with her intuitive business sense, Charity's ability and passion to design clothing for every body type is a gift that has enabled Dainty Jewell's to soar in excellence for quality, customer service, and integrity.

In her personal life, Charity continues to incorporate her love for design in many areas. From designing her own wedding gown for her lavish and intimate wedding in June 2013, to beautifully decorating her new home in Oregon, and continuing to pursue the arts through music appreciation and piano playing, Charity is thoroughly enjoying life at its fullest.
Here is the week of my outfits from #modmodfabfebstyle
Day 17: A Vest & A Statement Necklace
Day 18: Animal Inspired (with my high school girls ;) )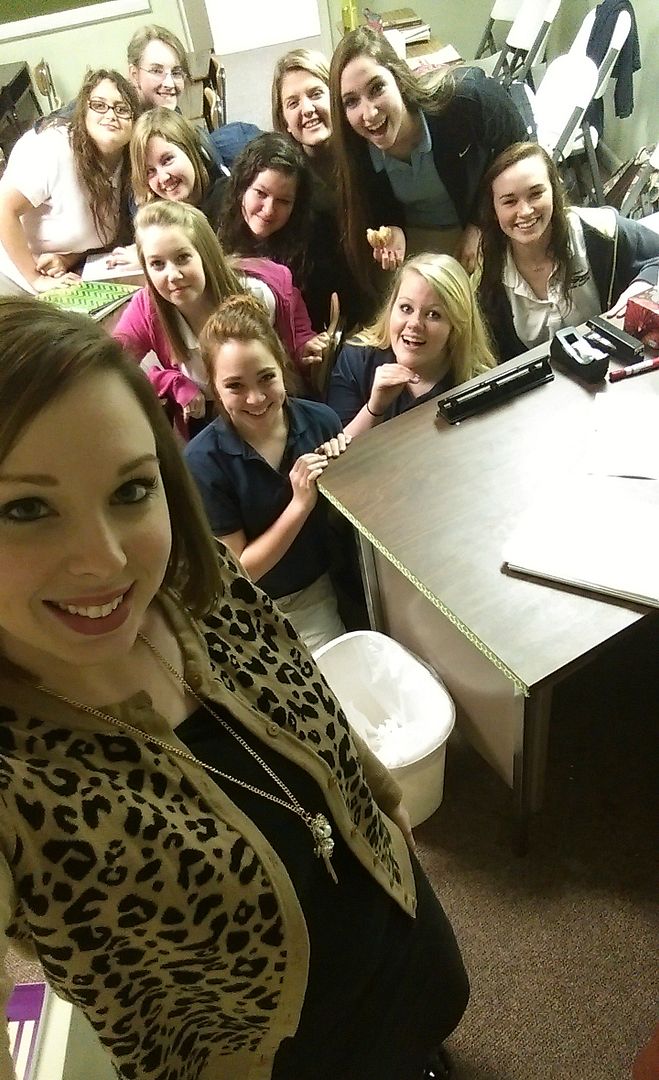 Day 19: Olive & Pink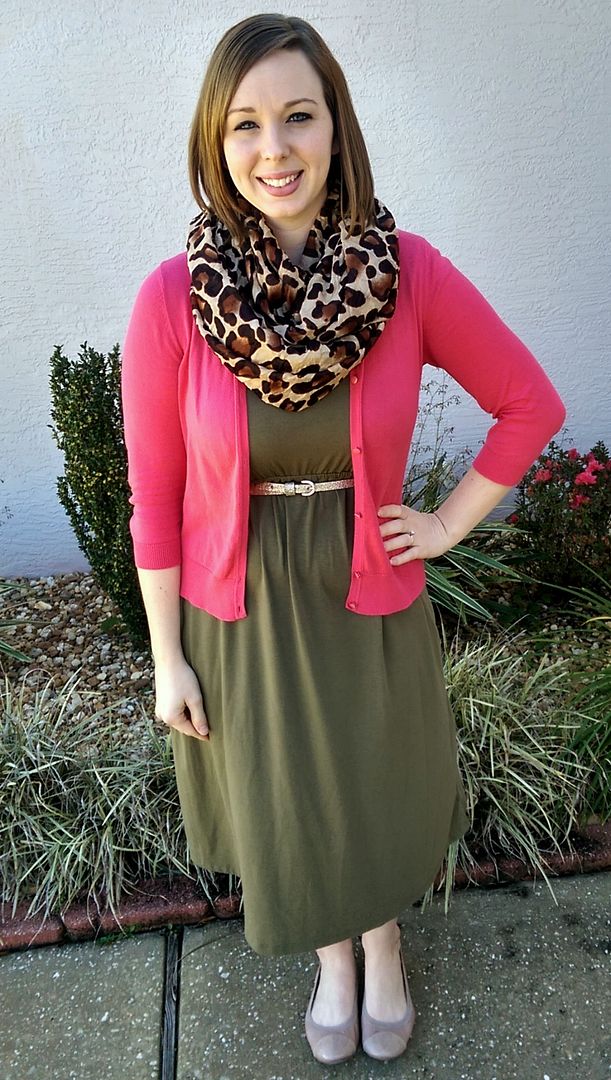 Day 20: Styling Your Go-to Piece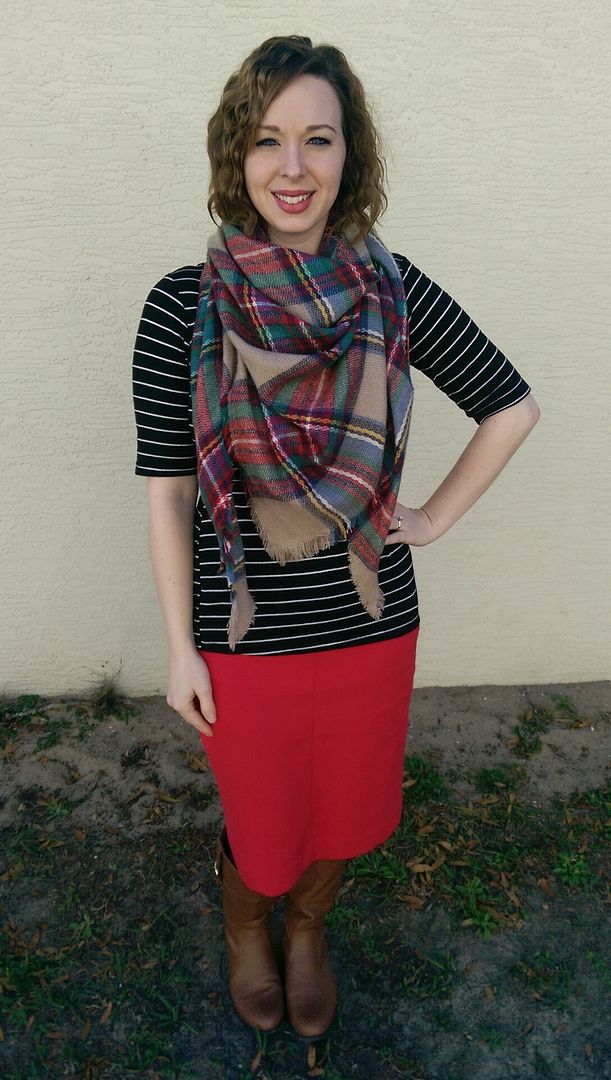 Here's a family picture we got with Luke smiling with the world's cutest smile ever!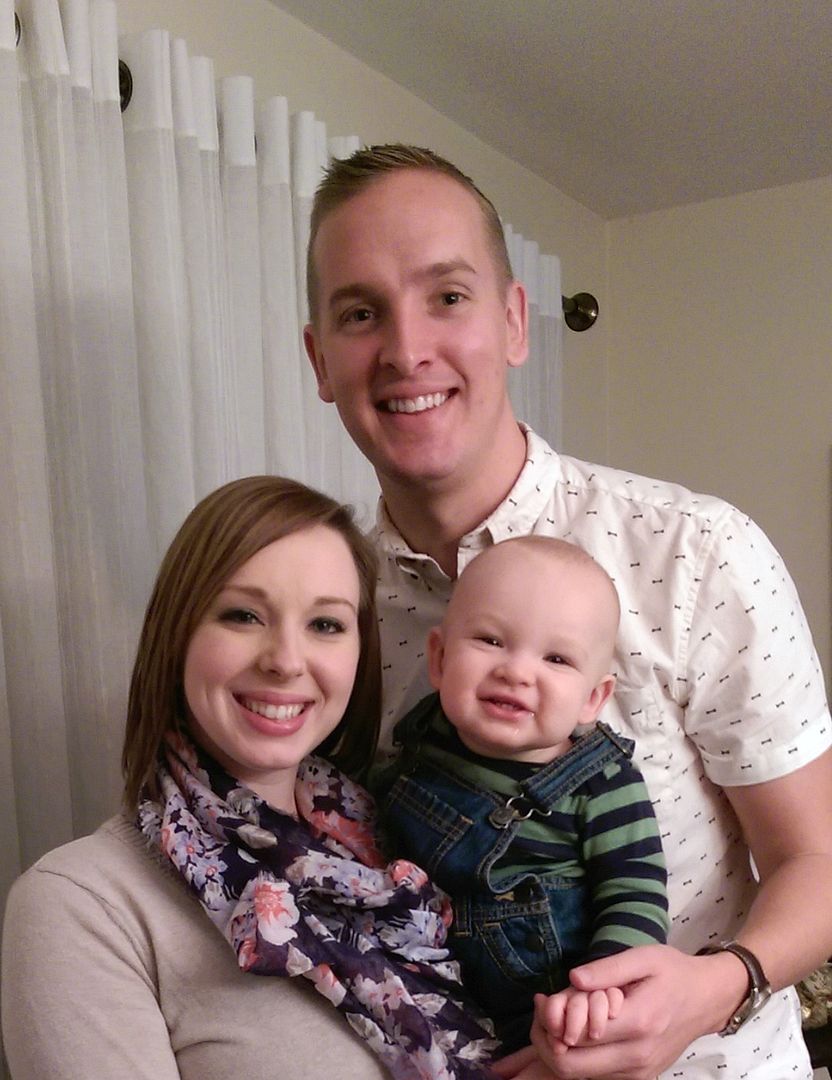 Have a great week, & God bless! ♥