Oh my word, a cold front came in and it is SOOOO cold here! (Yes, 50s is freezing to us Floridians!) So I actually got to bust out my scarves, tights and sweaters! :) I have tons of winter clothes thanks to my many years in Chicago and Oregon, but haven't really gotten to wear them very much in the past 2 years being in the South. So, I get a tad excited when it gets cold, because that means I get to pull out more clothes to wear!
This dress is actually a short sleeve dress, but for some reason I think it looks wintery, so I always bring it out on cold days with some tights and a sweater. Another trick to stretch your wardrobe is to wear your neutral dresses year round, and when it gets cold add a sweater/jacket, tights, and boots! :)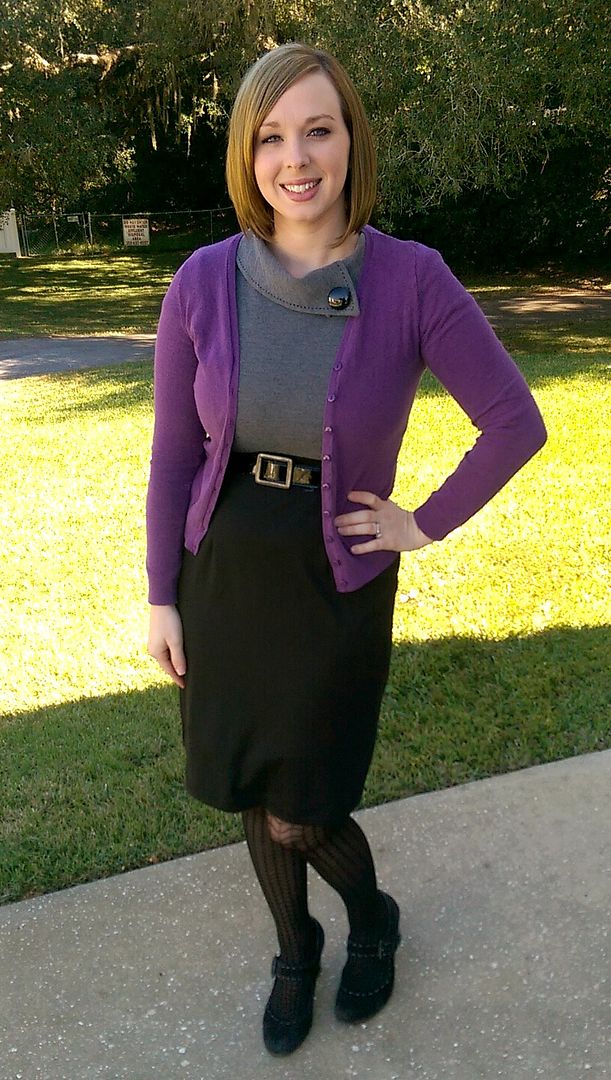 Dress: TJMaxx
Tights: Goodwill
Shoes: Sears
Sweater: H&M
I love patterned tights! They are so much fun!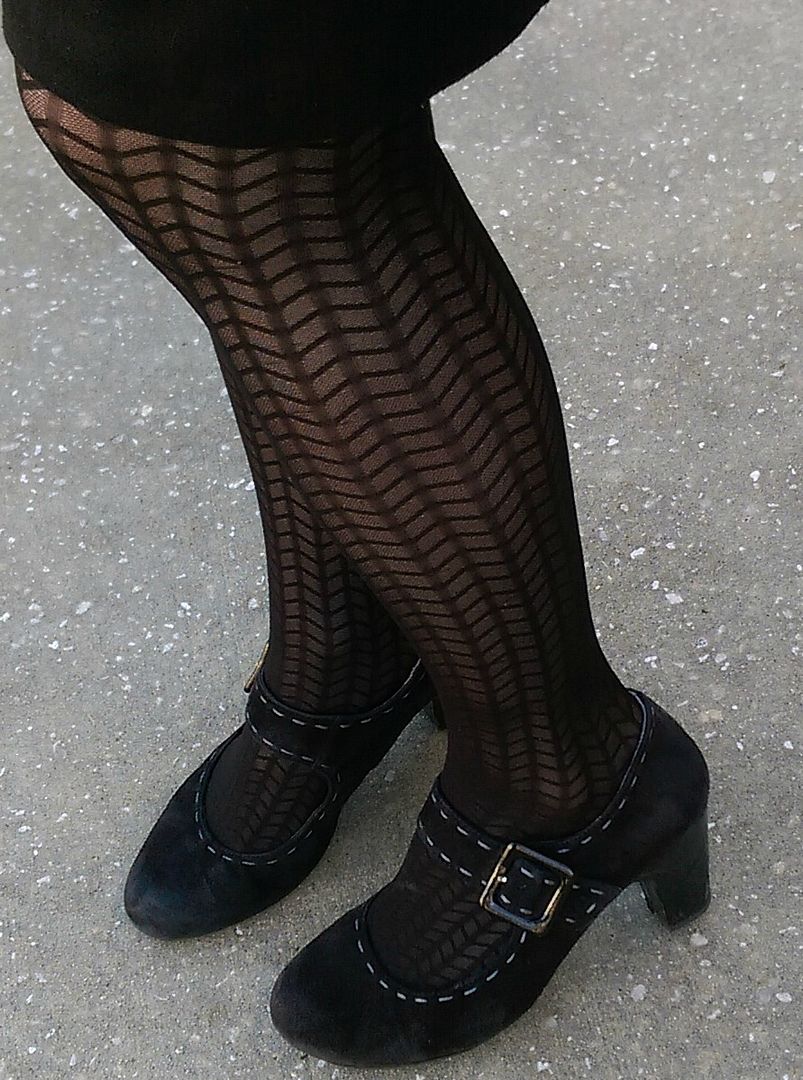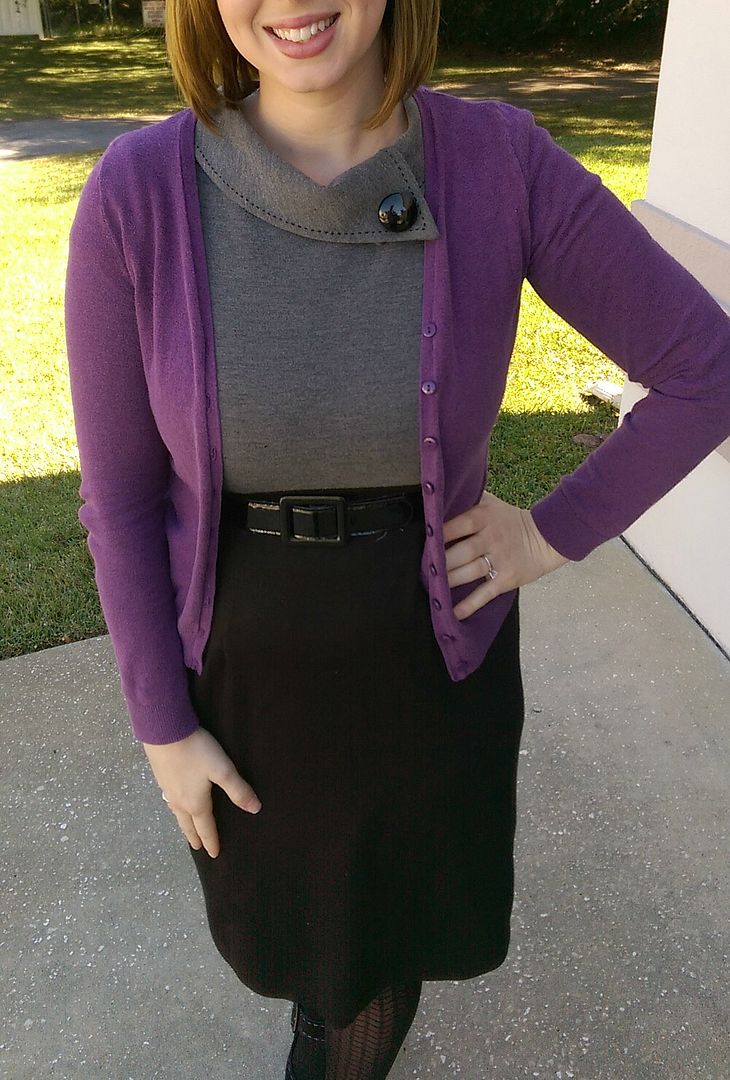 Luke had such a fun time trick or treating for the first time! He was batman, but it was too cold for that costume, so he changed into Tigger :)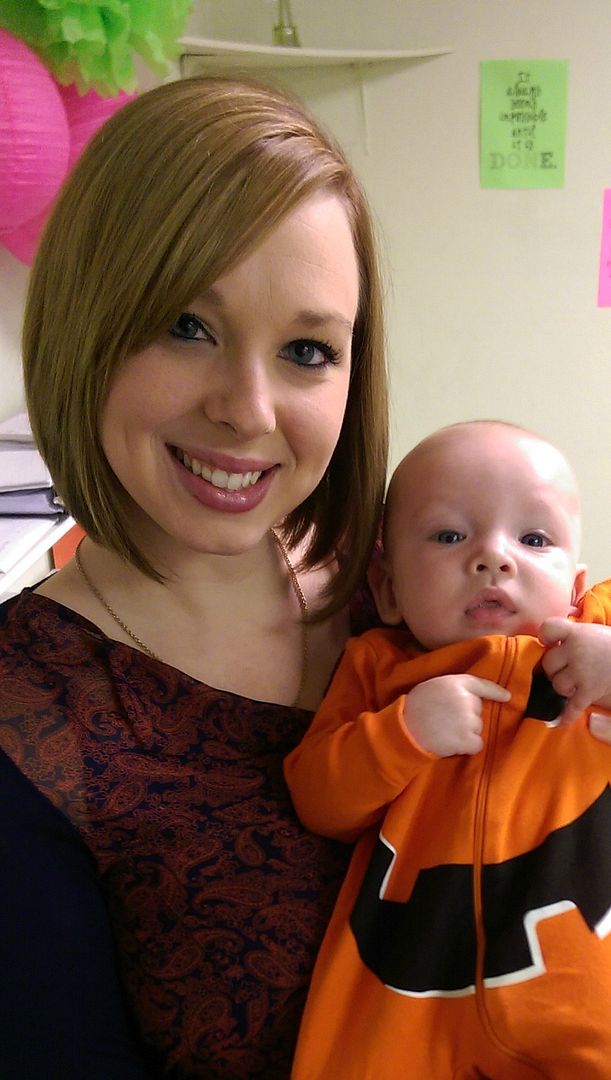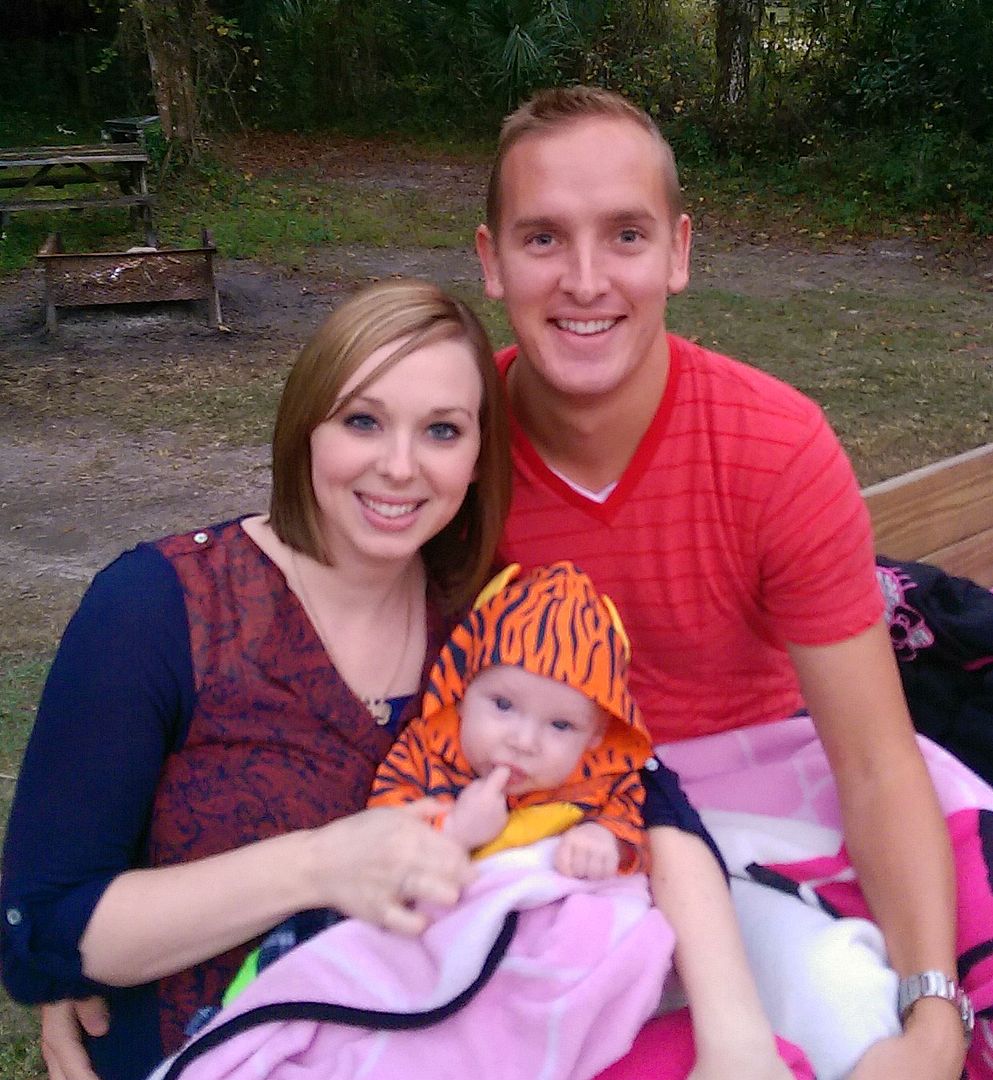 Hope you had a wonderful weekend! God Bless ♥