With Veteran's Day coming up on Tuesday, we had a special service in church today. My husband and I sang, "God Bless the USA" to honor the Veterans in our church. I love to give thanks to the men who made our country great. They gave so much, some even gave their lives, so that we can live in a free country today. I'm thankful that I can carry my Bible, share my faith, and go to church without getting persecuated like they do in other countries. Be thankful today to live in America, and don't take our freedoms for granted! Talk about Jesus to the people you come in contact with when you're in the checkout line in the store. Pray before you eat at a restaurant. Leave a tract for your waitress. Go soul-winning. Be glad you're free! ♥
Now for the "fashion" part of the post! I love following style challenges on instagram, I get so many more outfits out of my closet!
Today's outfit was patriotic! I always have fun finding new ways to wear red, white, and blue!
I just got this red pencil skirt from JCPenney with a $10 off coupon, so I only paid $15 for it! I was super excited, because I've been looking for a red pencil for a couple of years!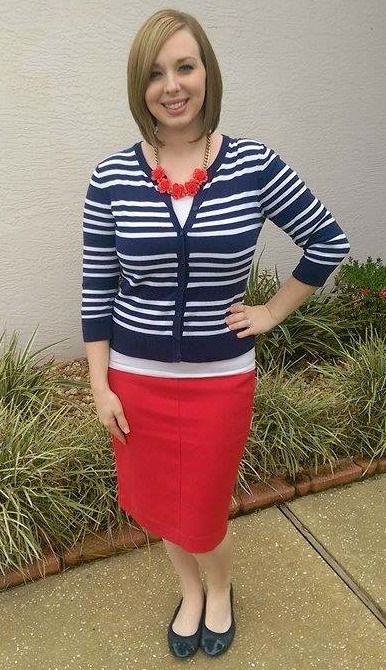 Cardigan: TJMaxx
Skirt: JCPenney (link above)
Flats: Payless
Necklace: Rue21
Here's my outfits from last week!
This is a super comfy dress I found at Goodwill a couple years ago for $3! Such a great basic to style!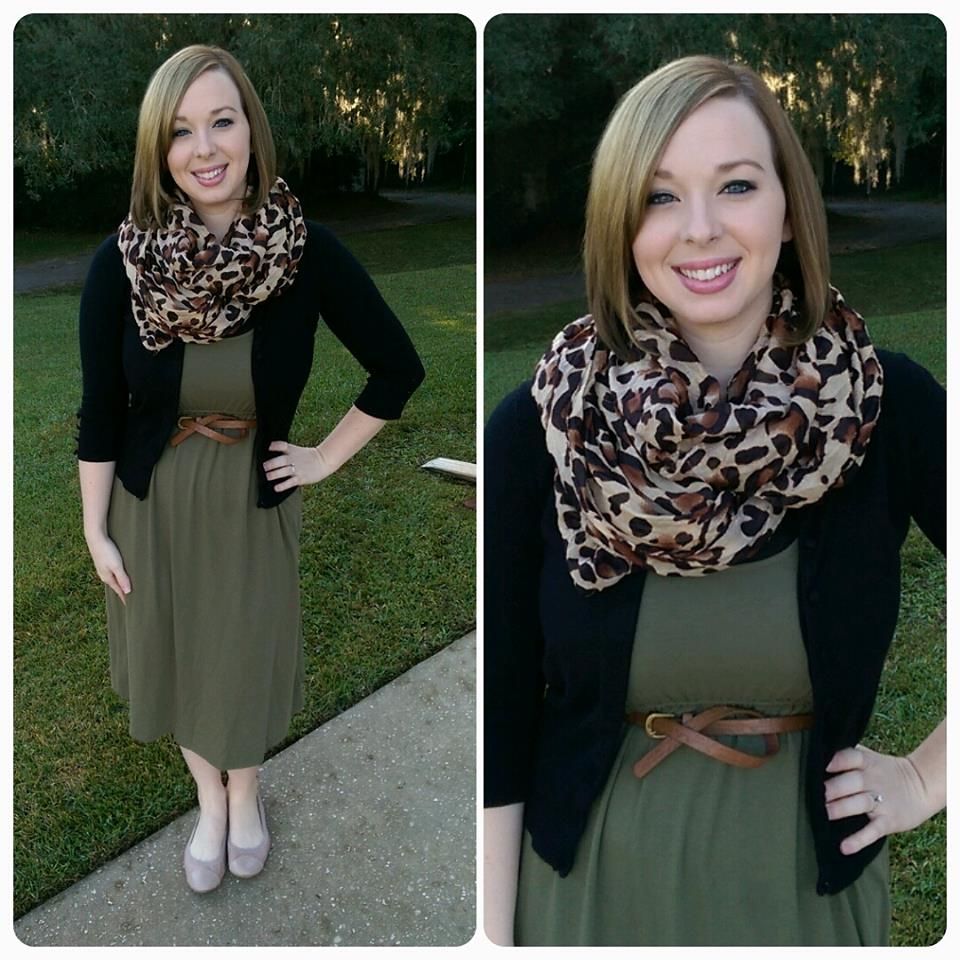 Dress: Goodwill
Scarf: Charlotte Russe
Cardigan: Nordstrom Rack
Belt: Wet Seal
Shoes: Payless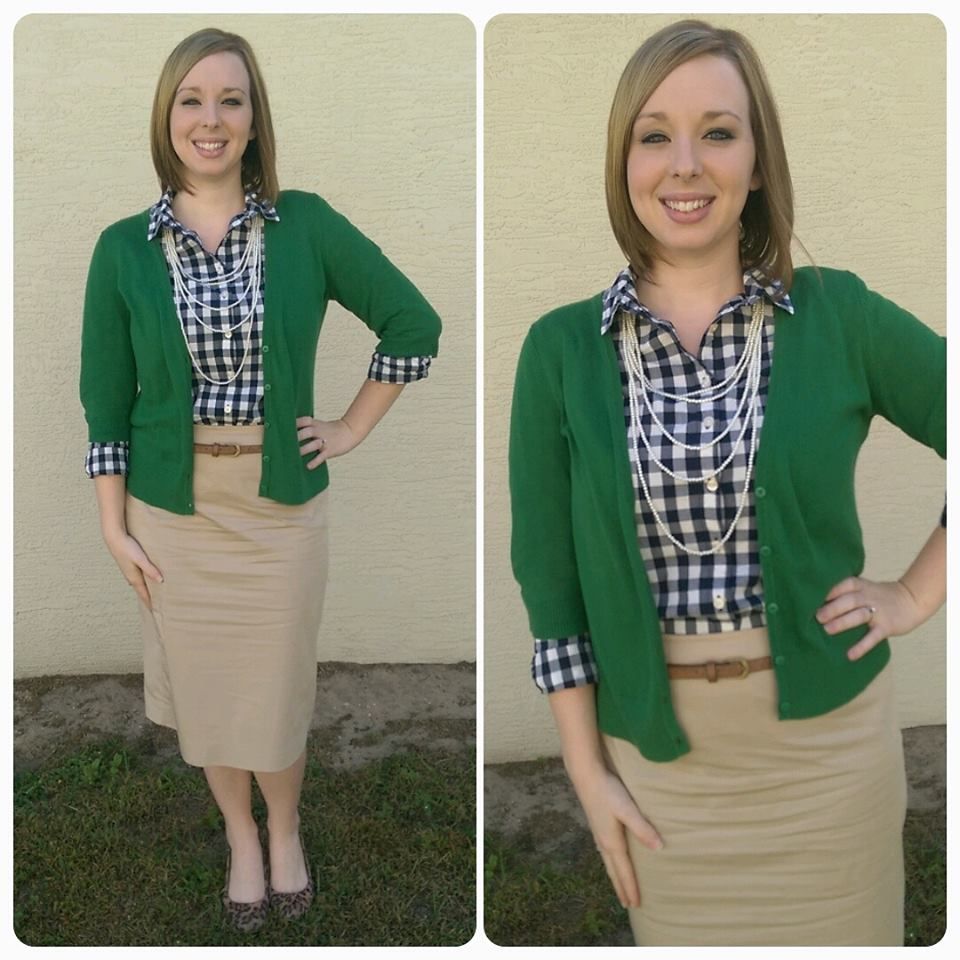 Shirt: G&H Bass Co.
Cardigan: JCPenney
Skirt: Ann Taylor (thrifted)
Belt: Wet Seal
Shoes: Payless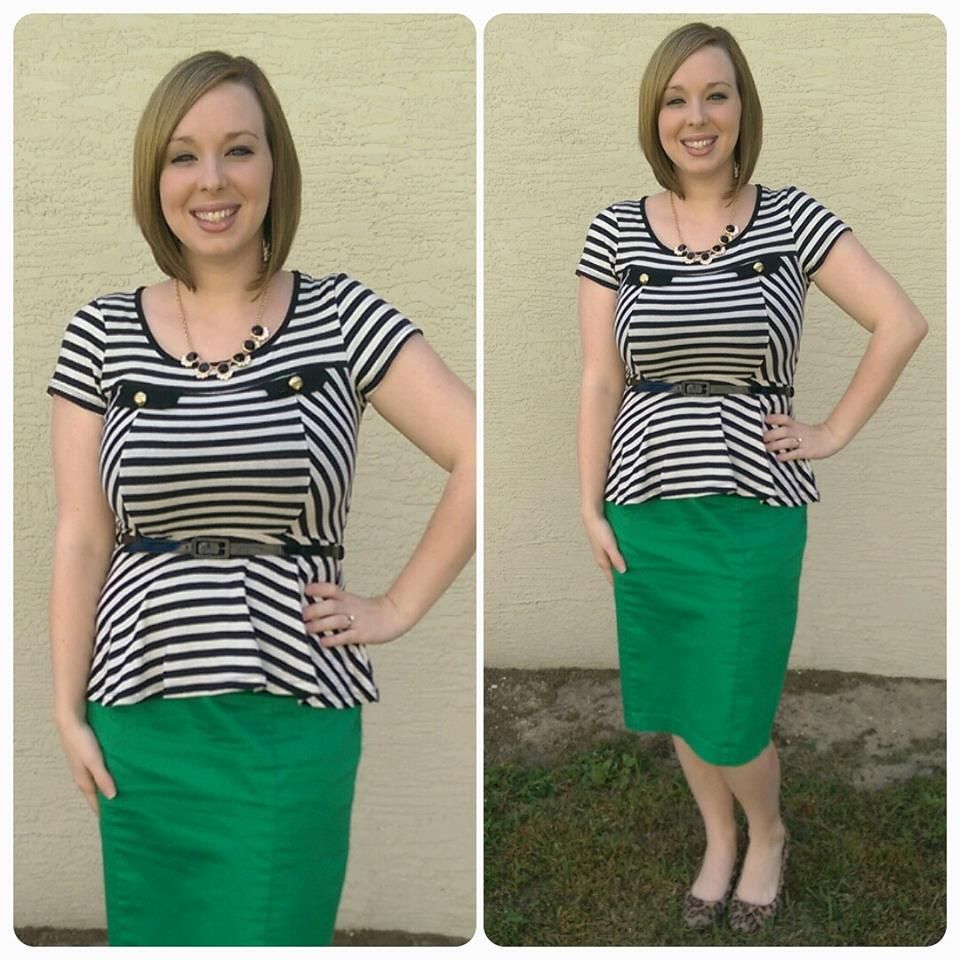 Shirt: TJMaxx
Skirt: JCPenney (thrifted)
Necklace: Charlotte Russe
Shoes: Payless

I wore this dress on a date last night with my husband! It's his birthday today! ((Happy Birthday, Babe!))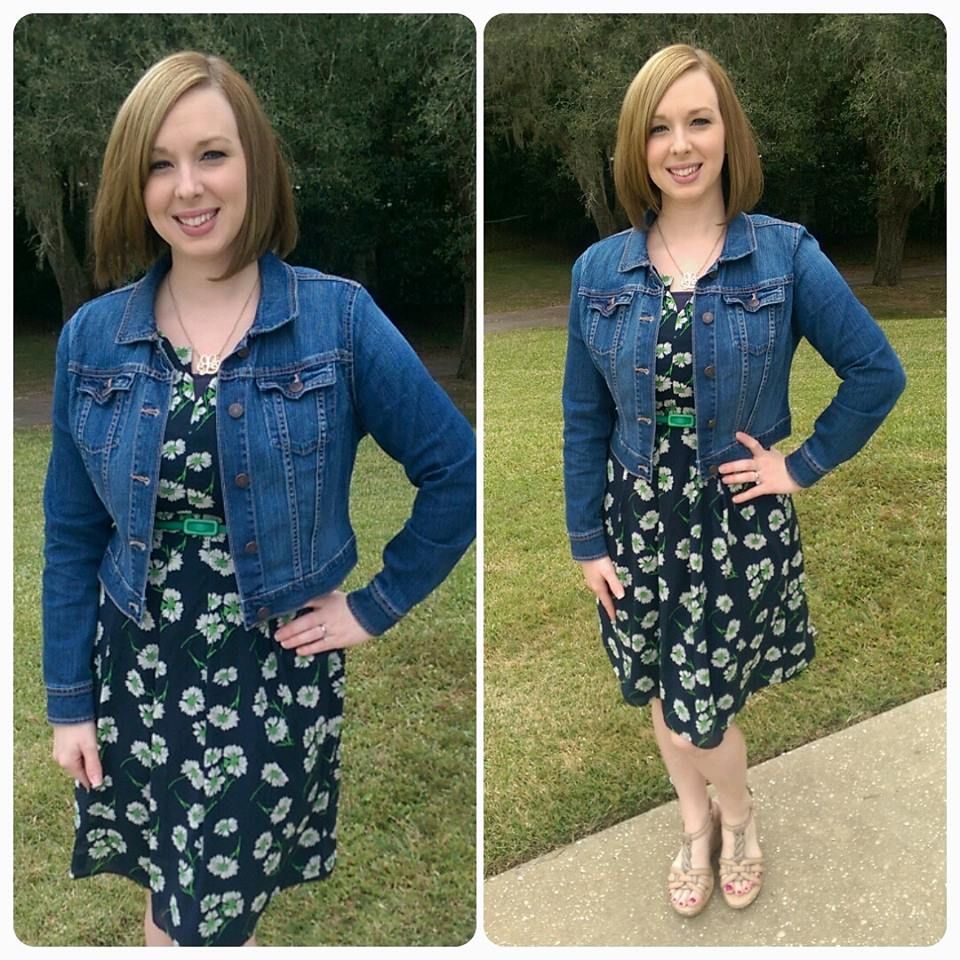 Dress: Romy
Jean Jacket: Old Navy
Shoes: Belk
Here's a picture from our date! It was so nice to eat alone, without our baby demanding for our attention! Thank God for grandmas!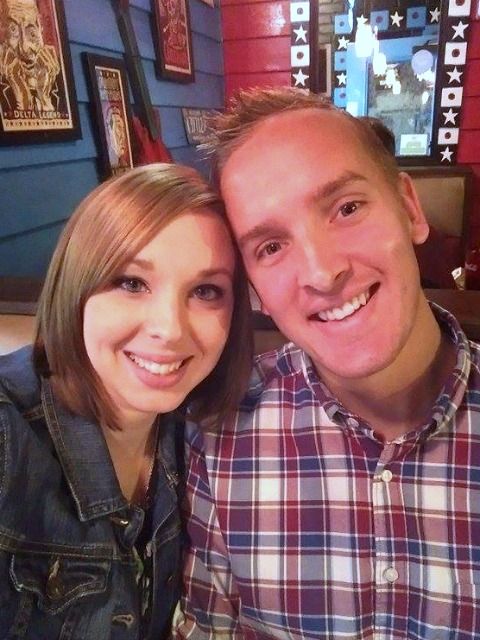 And last but not least, here's a picture of my favorite baby! :) Have a great week!