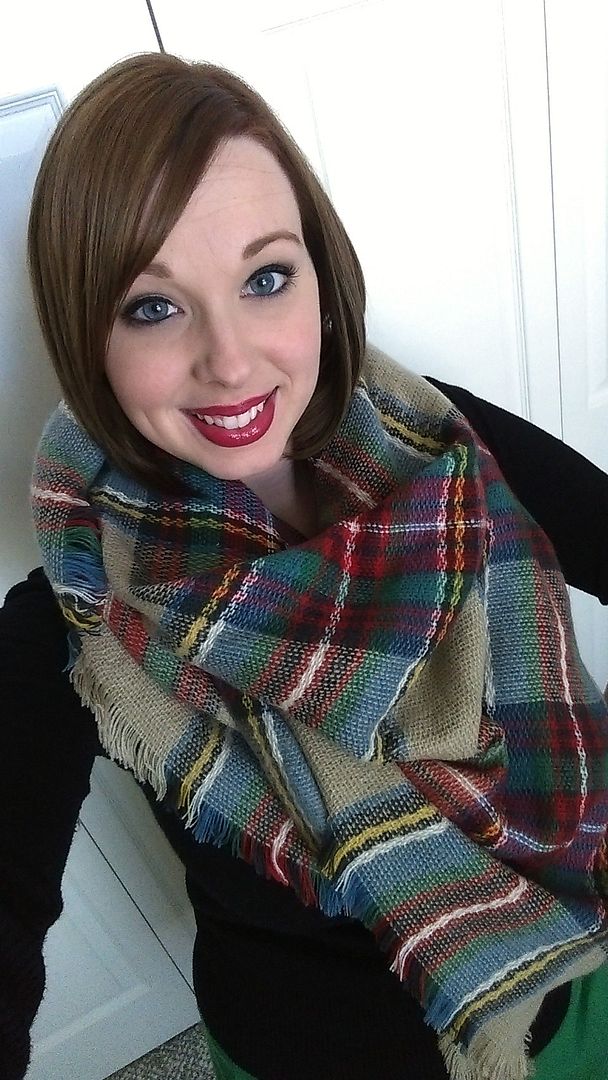 So, my Zara inspired blanket scarf finally got here yesterday and I've been playing with it ever since! :) I was a tad shocked on how HUGE it really is! I figured I would do a post showing you how to fold it and wear it! Hope you enjoy! ♥
So when I said it was huge, I wasn't lying! It is a LITERAL blanket!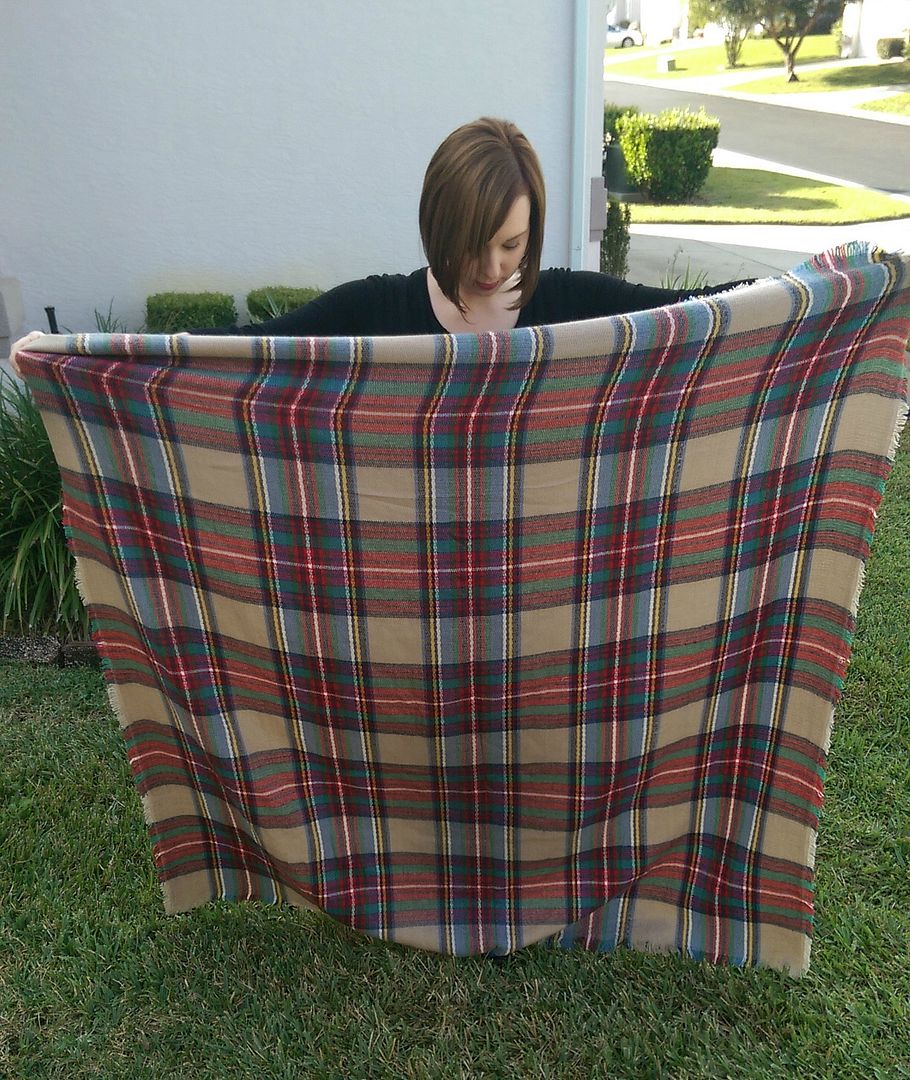 The first step is to fold your scarf into a big triangle like so (it was super windy, sorry for the weirdness!)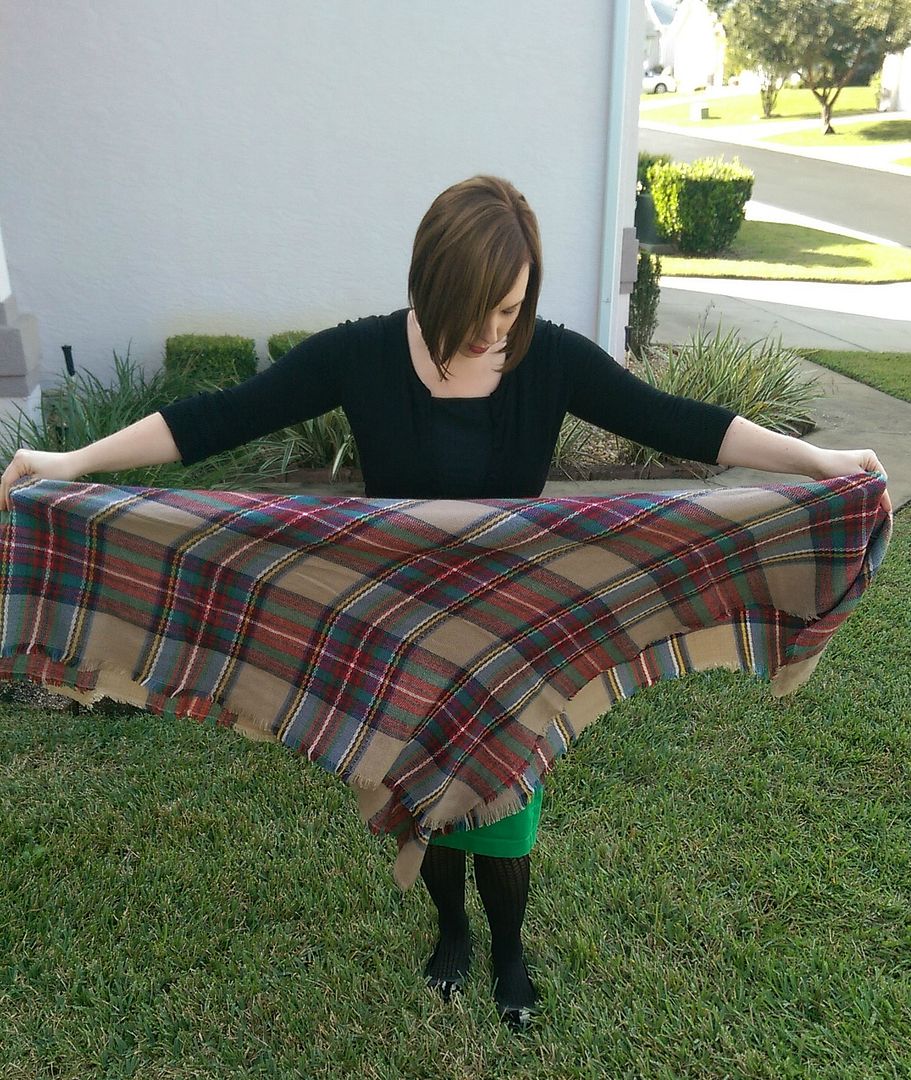 Second, you wrap the two ends around your neck and then you're going to tie them one time.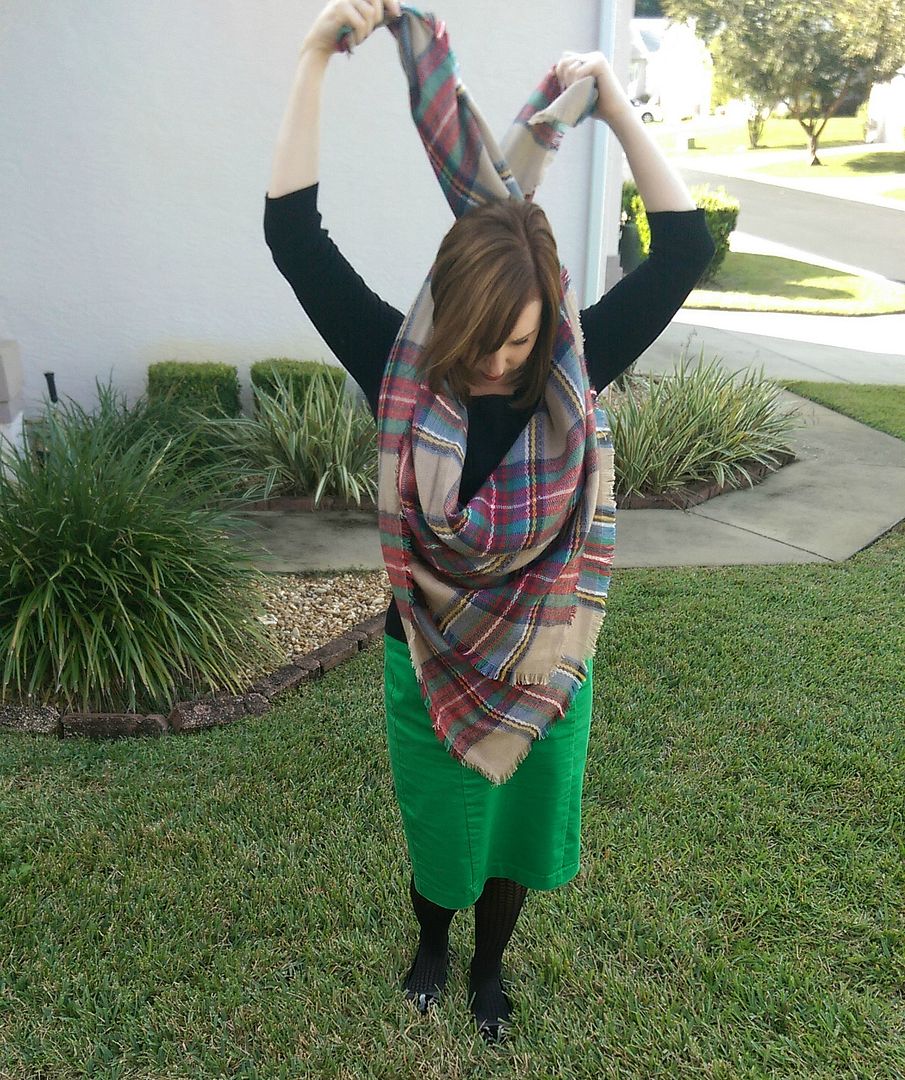 Third, after you tie the ends, you bring them around the front.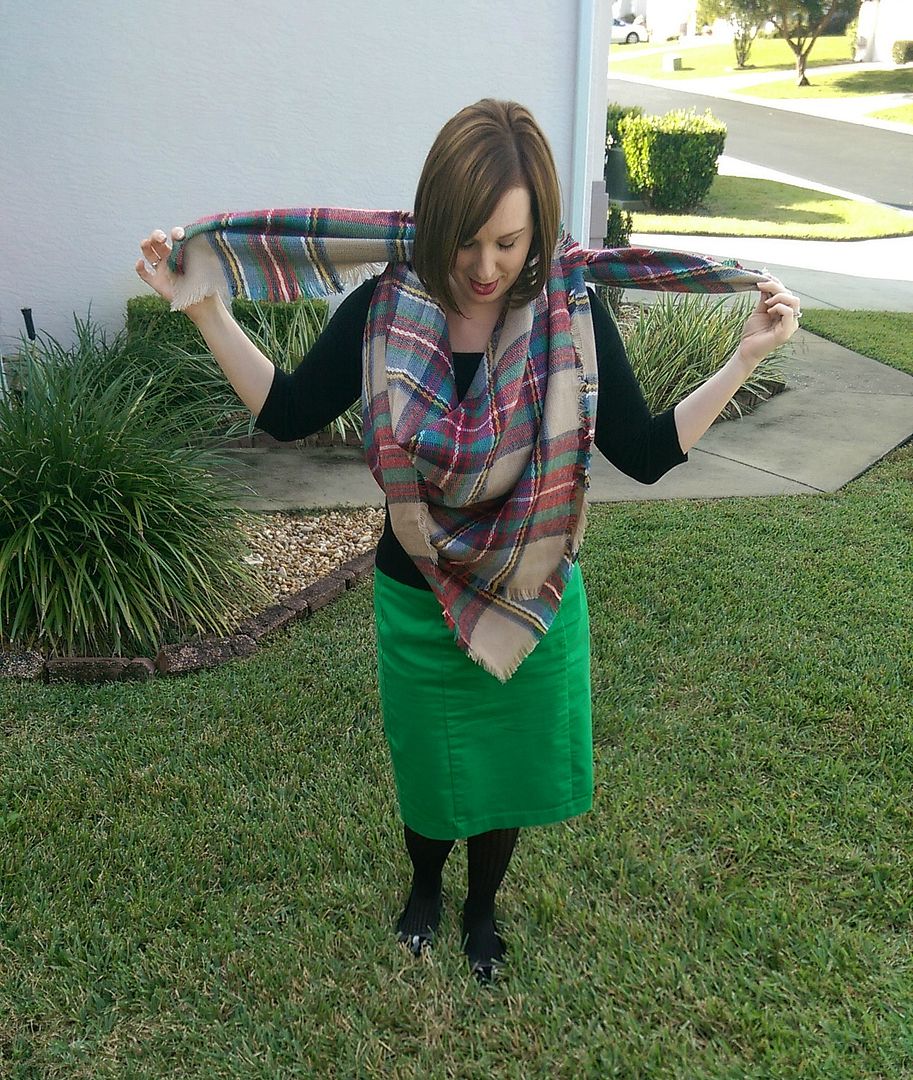 Ta-da! This is one way you can wear it! :)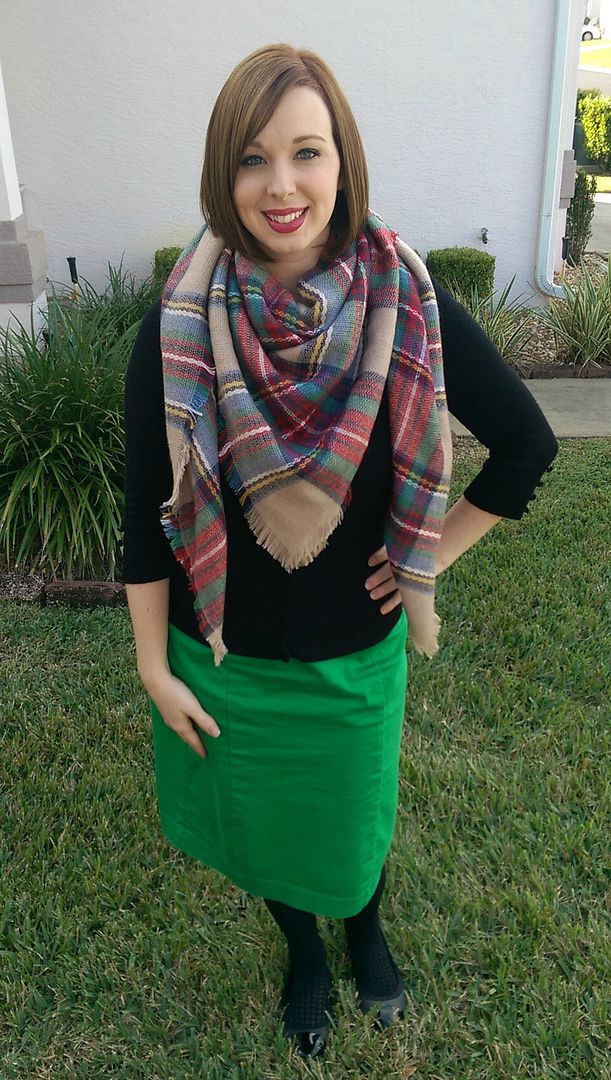 Or, you can do an extra step and tie the ends together and tuck them under the "triangle" and wear it like this: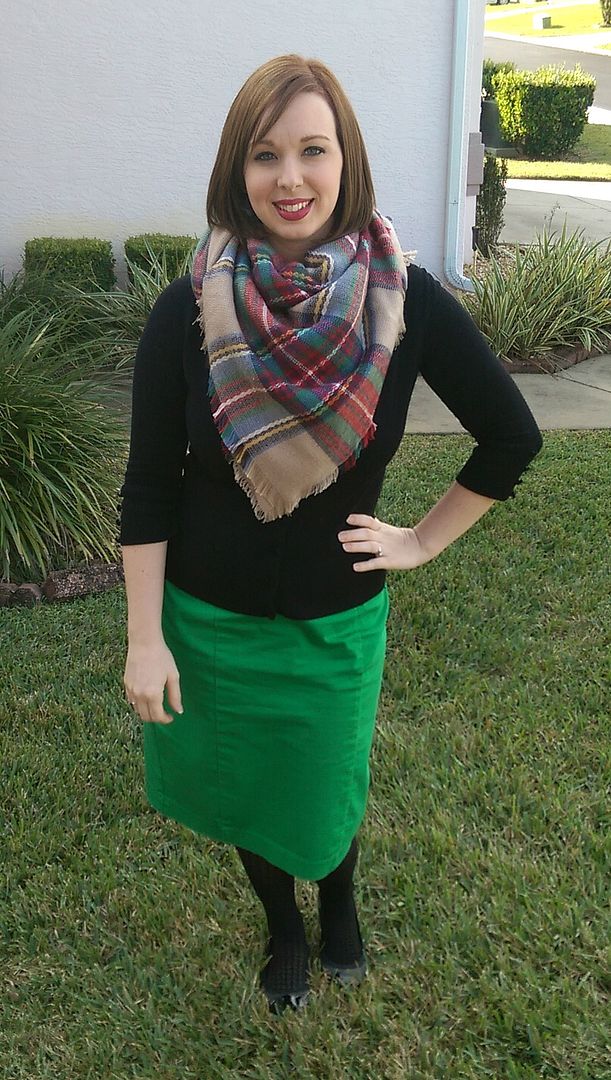 These are my favorite ways to wear the oh-so famous blanket scarf! (so far) By the way, if you live in a cold state, these are SUPER warm!! :) I will definitely be wearing mine in Chicago next week!
I made a collage of all the steps. Feel free to pin these steps on Pinterest for easy access for later by hovering over the picture and pinning it. :)