Hello ♥ I am SOOOOO ready for Christmas break (I'm sure all the other teachers out there can testify on that one!) I have been NON-stop busy for a month, I just can't wait to stay in my jammies a couple of days during our Christmas break! Just this week alone, I had to make 4 math final exams, go Christmas shopping, two Christmas parties to attend, one birthday party to go to, and we sang a special this morning in church. I had to do all of that AND look semi-decent enough to take pictures every day for the blog and take care of my 6-month old...so in a nutshell, I'm on the border on having a nervous breakdown..(just kidding, but I really am looking forward to this break!)
Throughout all of this craziness of being a wife, new mother, full-time high school teacher, Sunday school teacher, and blogger I've come to realize I can NOT accomplish everything I need to accomplish in the flesh. If I don't ask the Holy Spirit to help me get through the day, I can become very cranky and overwhelmed. When we as ladies get stressed out we usually lose our "kindness" trait rather quickly. I ran across this quote the other day, and I loved it!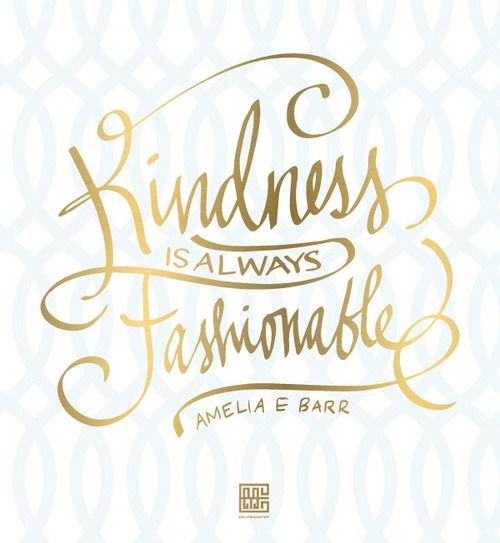 Kindness is always fashionable. I love this because it's so true! Fur vests, blanket scarfs, and graphic tees are trendy and they will fade out. But, kindness will never "go out of style." Let us, as Christian ladies always strive to be kind to one another. "And be ye kind one to another, tenderhearted, forgiving one another, even as God for Christ's sake hath forgiven you." It's so easy to get stressed out around the holidays with all the busyness of life, but let's try to remember to always be kind. :)
We had another great week of #modmoddecemberstyle! Here's my looks from this past week.
Day 8: Gingerbread Neutrals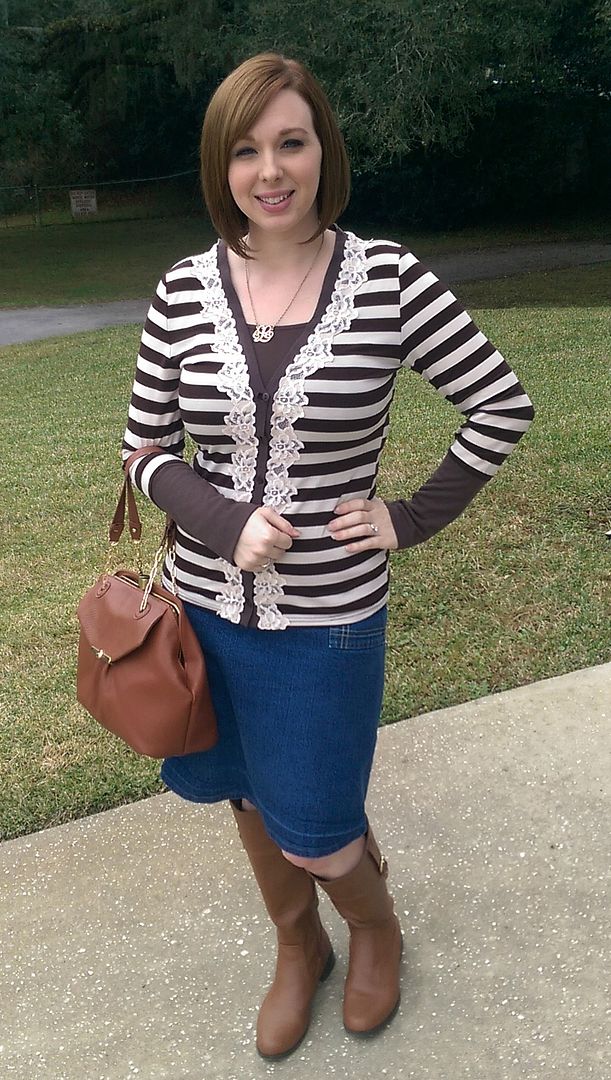 Skirt: thrifted || Cardigan: Sierra Brooke || Boots: Shoe Carnival || Necklace: Rue 21
Day 9: Merry Mixing Patterns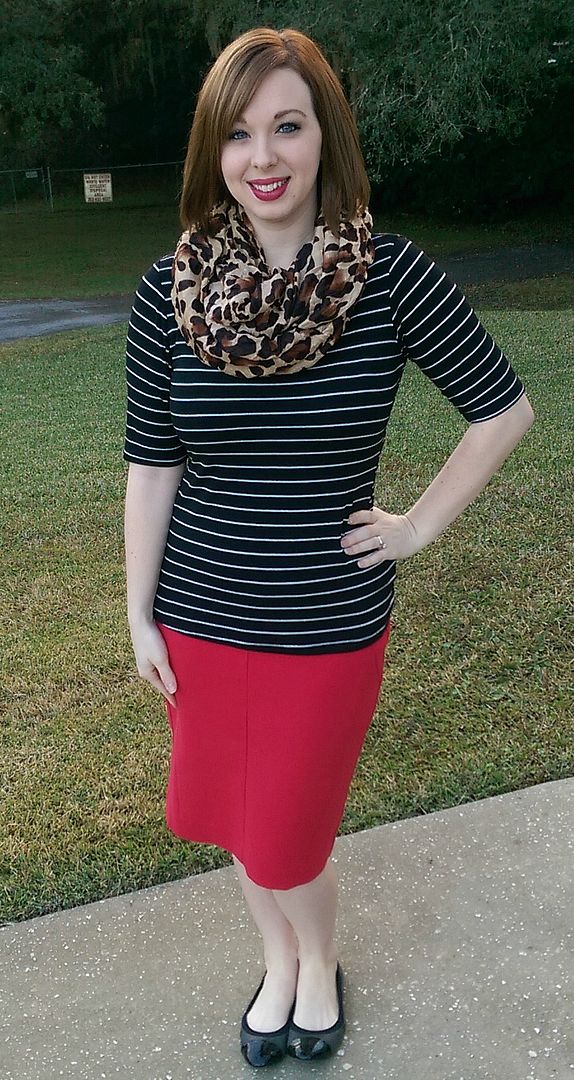 Skirt: JCPenney || Shirt: TJMaxx || Scarf: Charlotte Russe
Day 10: These Boots are Made for Walking
Skirt: Ann Taylor || Shirt: Marshalls || Cardigan: JCPenney || Boots: Shoe Carnival
Day 11: Tights and Everything Nice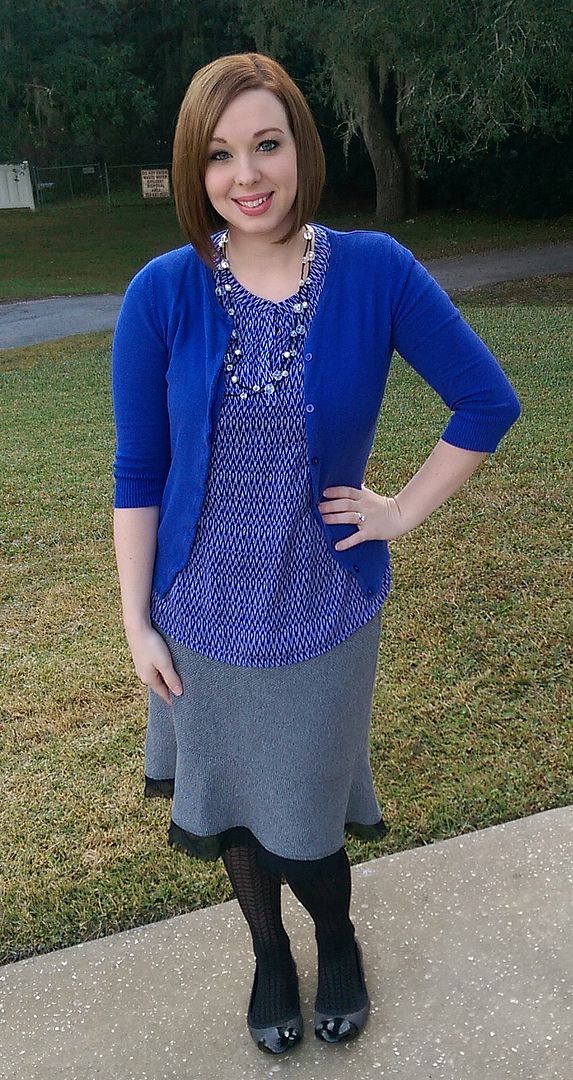 Skirt: Thrifted || Shirt: TJmaxx || Cardigan: Nordstrom Rack || Tights: Target
Day 12: I Love My Blanket Scarf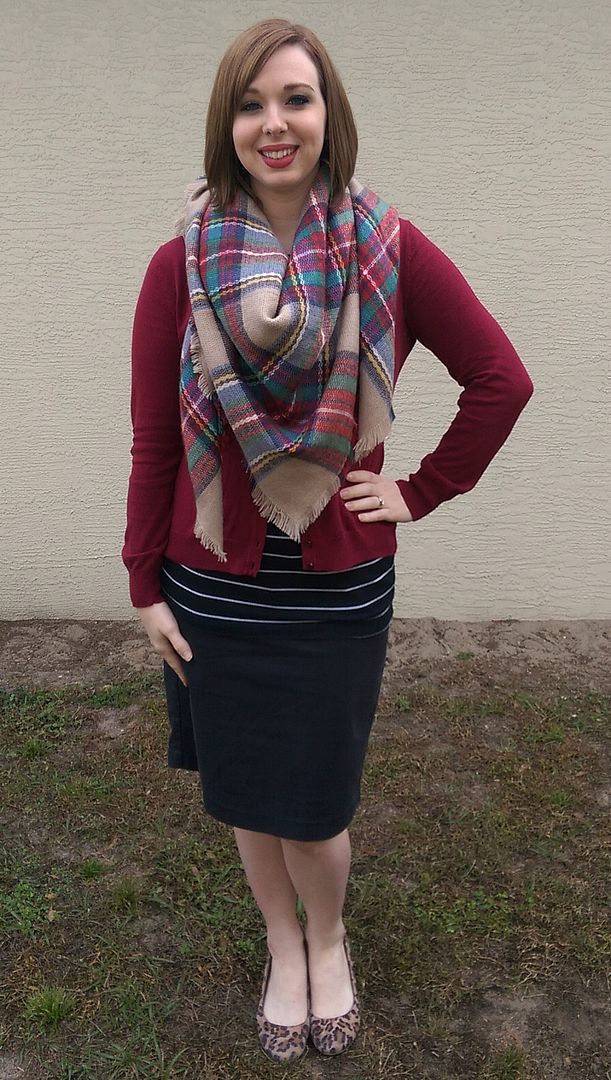 Scarf: eBay || Shirt: Target || Skirt: Thrifted || Shoes: Payless
Day 12: Winterized Maxi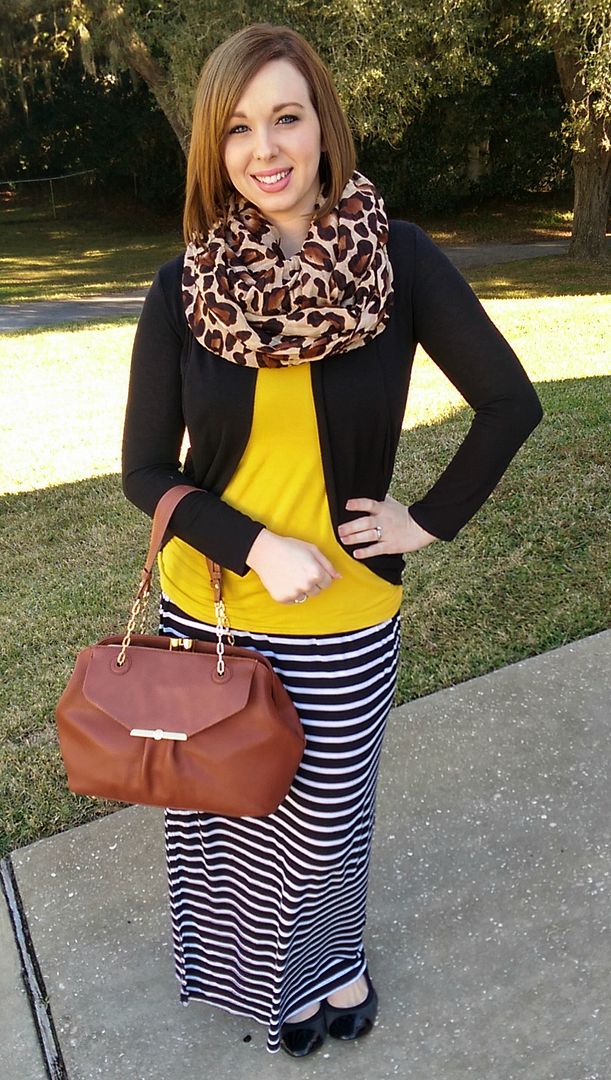 Maxi: JCPenney || Shirt: TJMaxx || Handbag: TJMaxx || Scarf: Charlotte Russe || Cardigan: Ross
And Today's outfit was Day 13: Red & Silver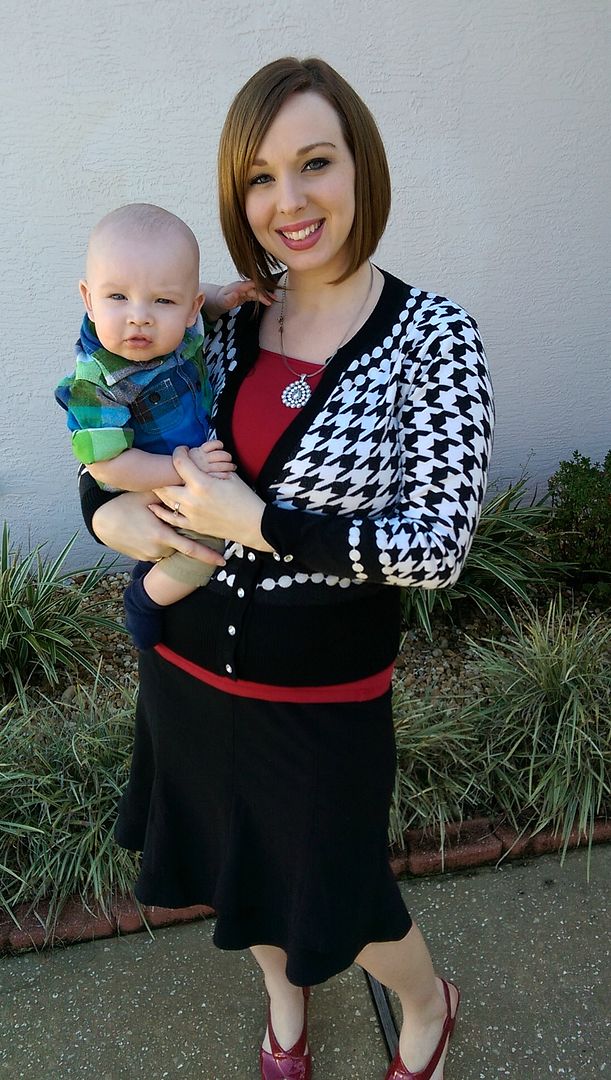 My little man was my accessory today. I love my little family! :)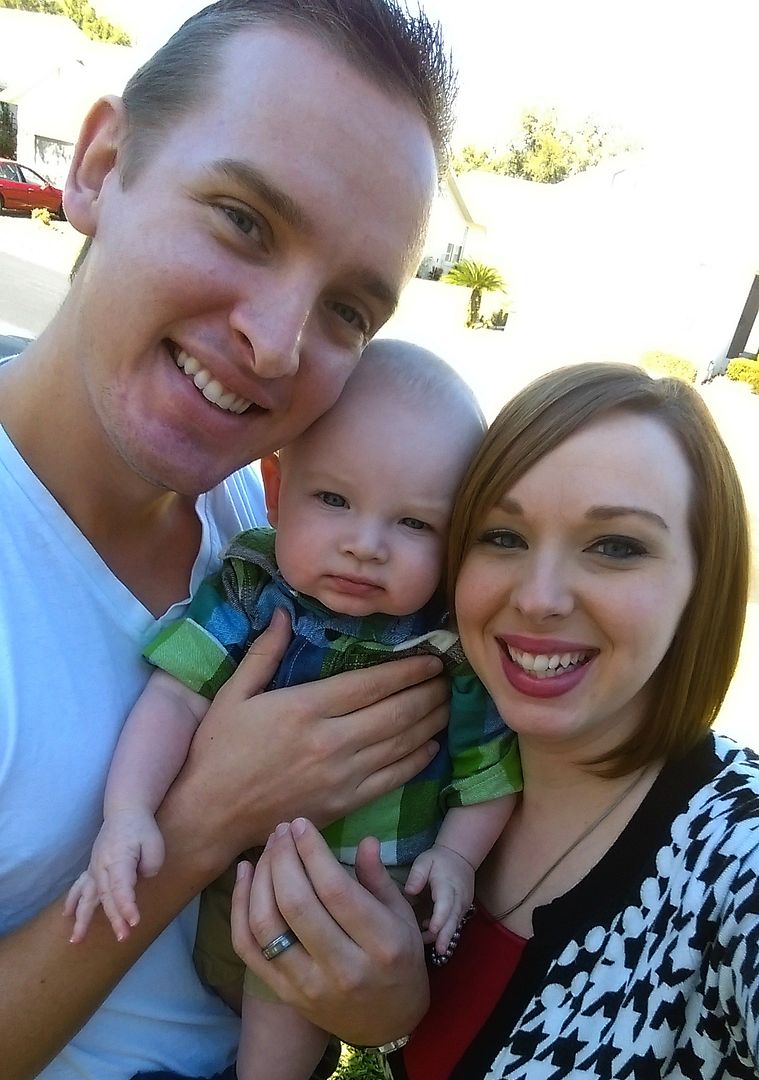 Have a great week! Remember be kind to everyone, because everyone is carrying a heavy burden.