This was the first week of our #modmoddecemberstyle challenge! (You can see it on my instagram: @lauren_modernmodesty) I love style prompts because they help me stretch my closet. If I didn't have style prompts to help me, I would just wait until the morning of and end up picking out a repeat outfit. But, with the style prompts, it forces me to plan and be creative with my outfits! I am so used to doing style challenges, that I don't think I could even get dressed without them anymore! :)
Here's my week of outfits!
Day 1: Feeling "Vest-ive" // I had this vest in a space bag in a closet. I totally forgot I even had it! I thought it was an "outdated" vest, but I made it look more modern by pairing it with a gingham shirt and riding boots!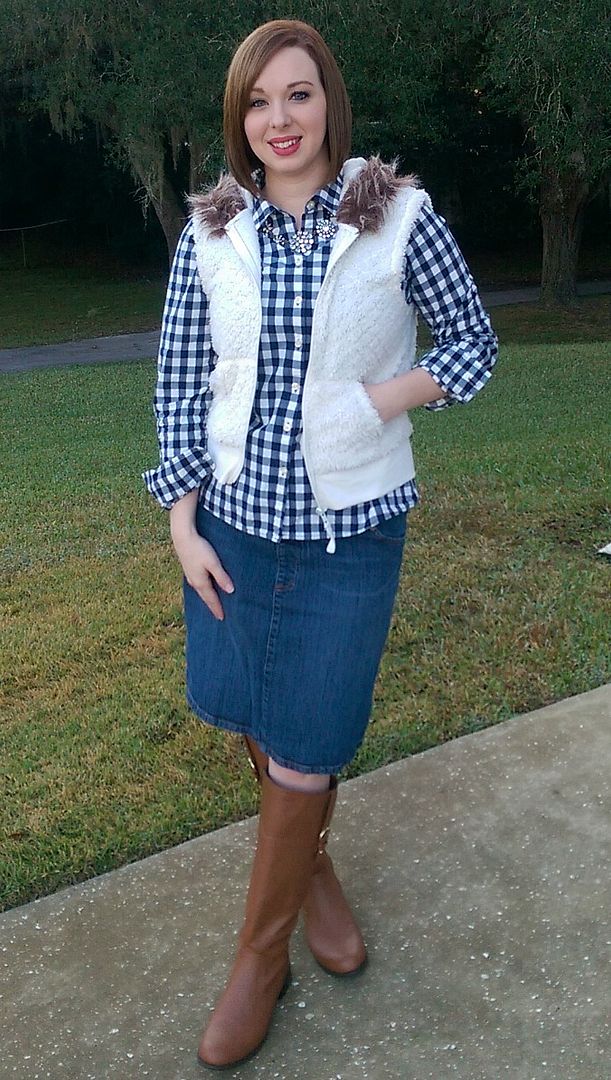 Vest: Carsons
Shirt: GH Bass & Co.
Skirt: Target
Boots: Shoe Carnival
Necklace: Maurices
Day 2: Crazy for Spots // If you follow my blog, you know I am obsessed with leopard! Almost everyday I have a piece on that's leopard print. But, I went a little wild with this outfit and paired a graphic tee and my leopard skirt!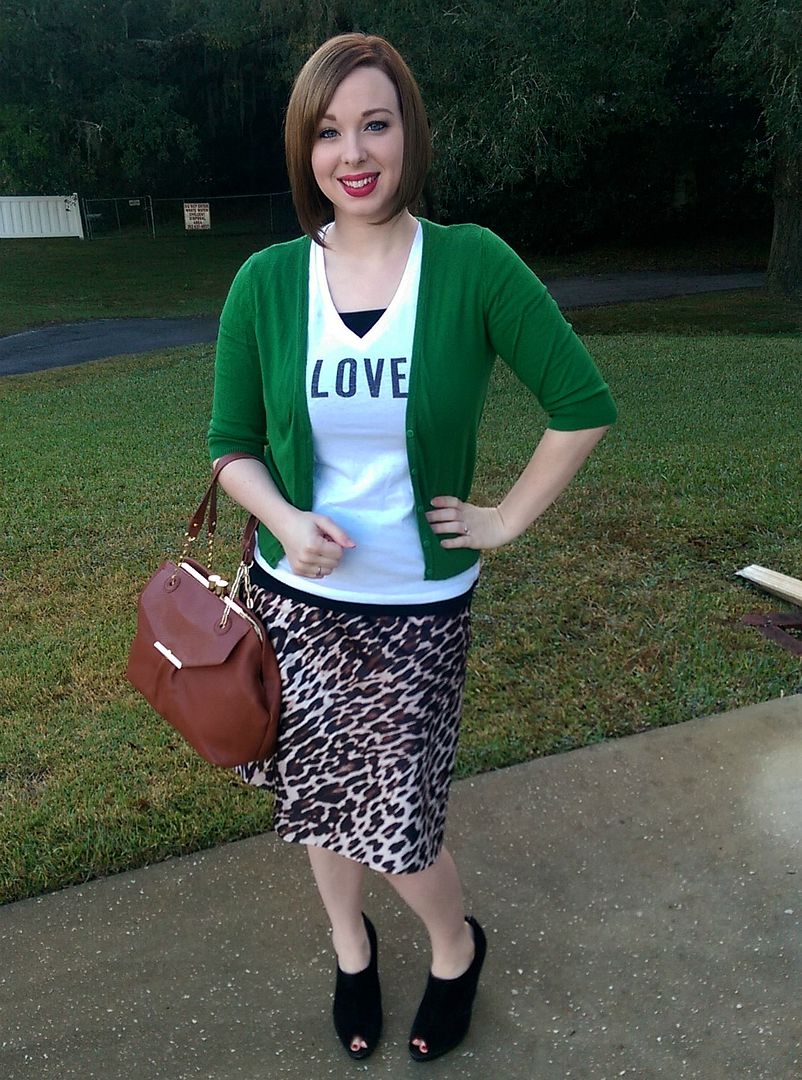 Cardigan: JCP
Skirt: JCP
Shirt: Old Navy
Booties; Nine West
Day 3: Maroon & Mustard // This is my favorite skirt of all time! It is so versatile, but I have never paired it with mustard! I love this combo, will have to try it again!
Skirt: VanHeusen
Shirt: TJMaxx
Cardigan: Goodwill
Shoes: Payless
Necklace: Charlotte Russe
Day 4: Deck Your Neck // I found this necklace for $5 from Charlotte Russe! I paired it with my cobalt skirt and black & white peplum!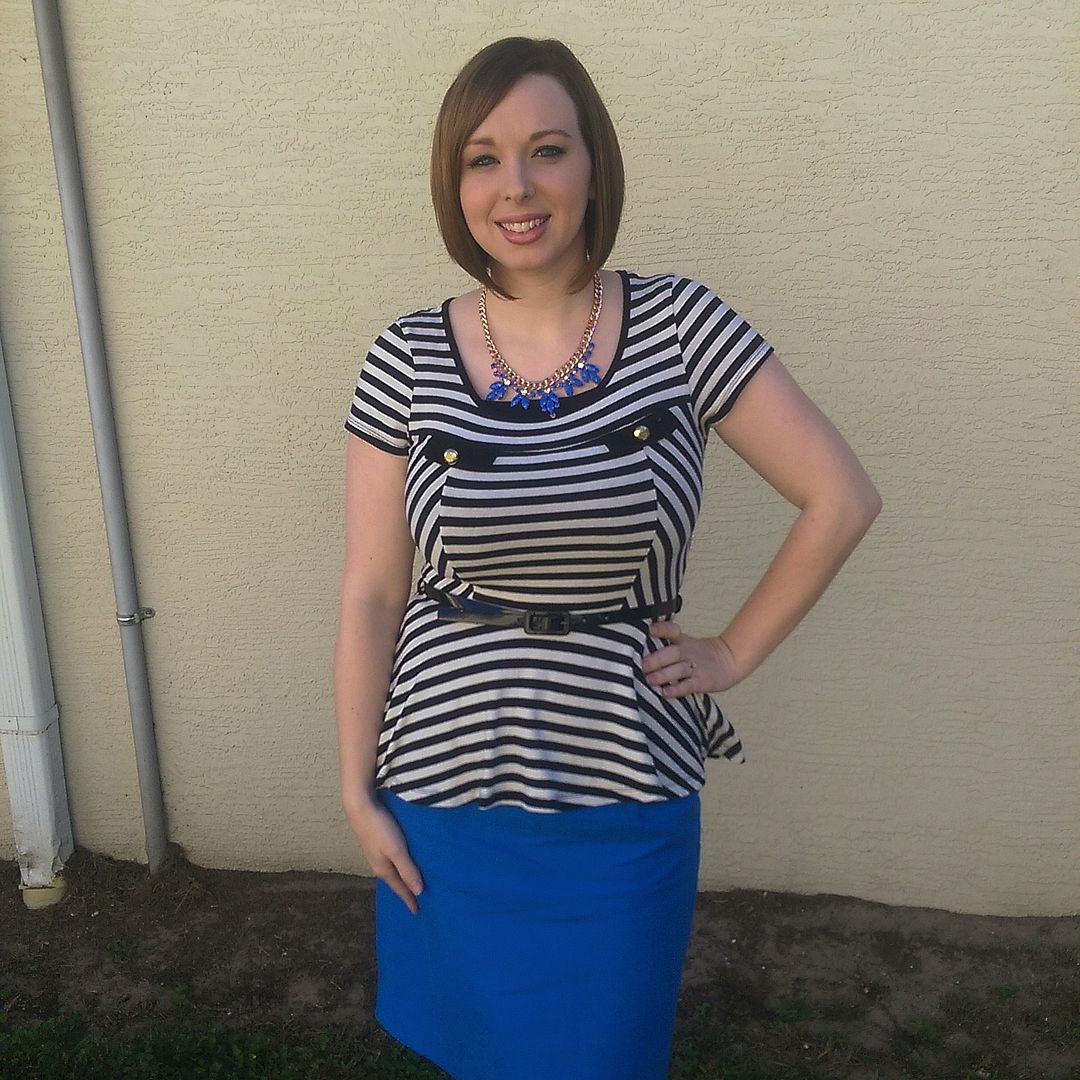 Skirt: JCrew
Shirt: TJMaxx
Necklace: Charlotte Russe
Day 5: Gingham Style // Yes, I did wear this shirt and cardigan twice in one week. :) Hey, I told you I stretch my wardrobe! I don't repeat outfits, but I do repeat pieces often!!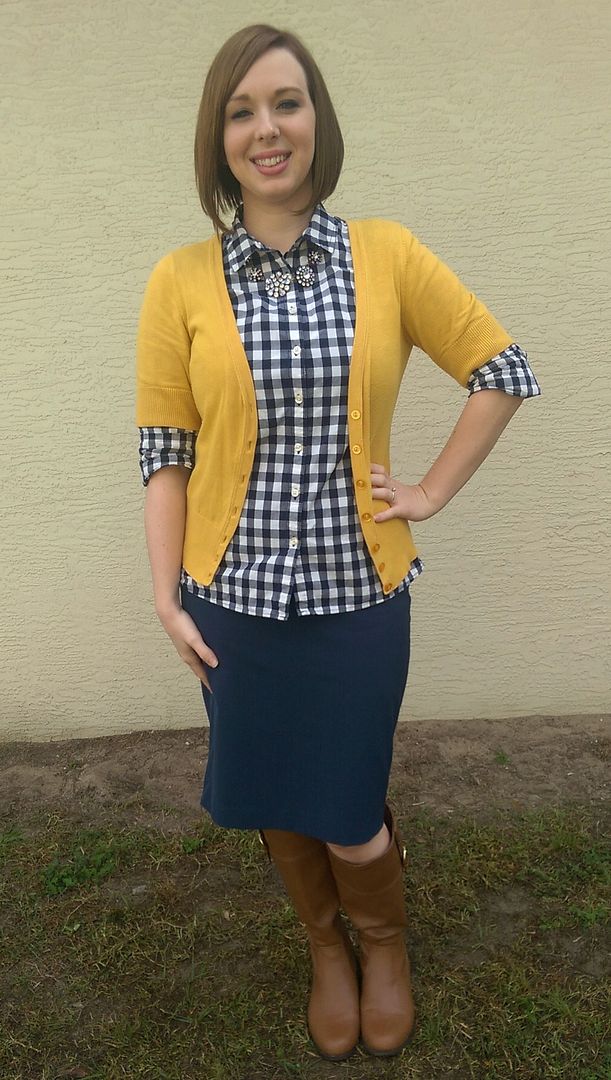 Skirt: Ann Taylor
Shirt: GH Bass & Co.
Cardigan: Goodwill
Boots: Shoe Carnival
Necklace: Maurices
I skipped day 6 (I have to have a PJ day at least once a week!)
Day 7: White as Snow // I wore this today to church. This skirt is way too big on me, but you can't tell with a long chambray over it...but don't come pull on it, it will hit the floor! ;)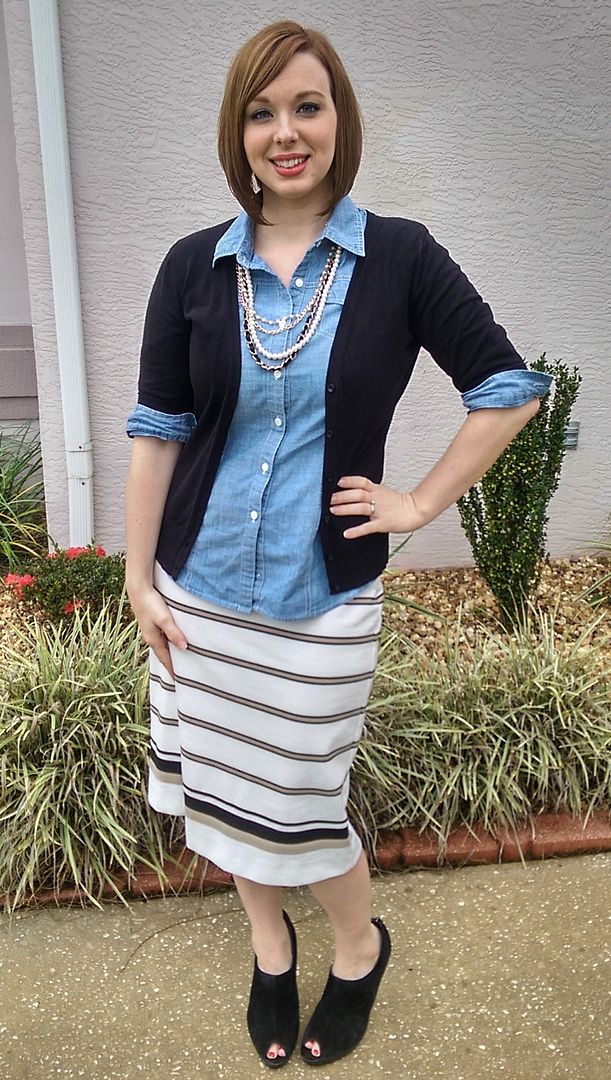 Skirt: Cato
Shirt: Marshalls
Cardigan: Nordstrom Rack
Necklace: Forever 21
Booties: Nine West
We got our Christmas pictures back this week, thought I would share some with you!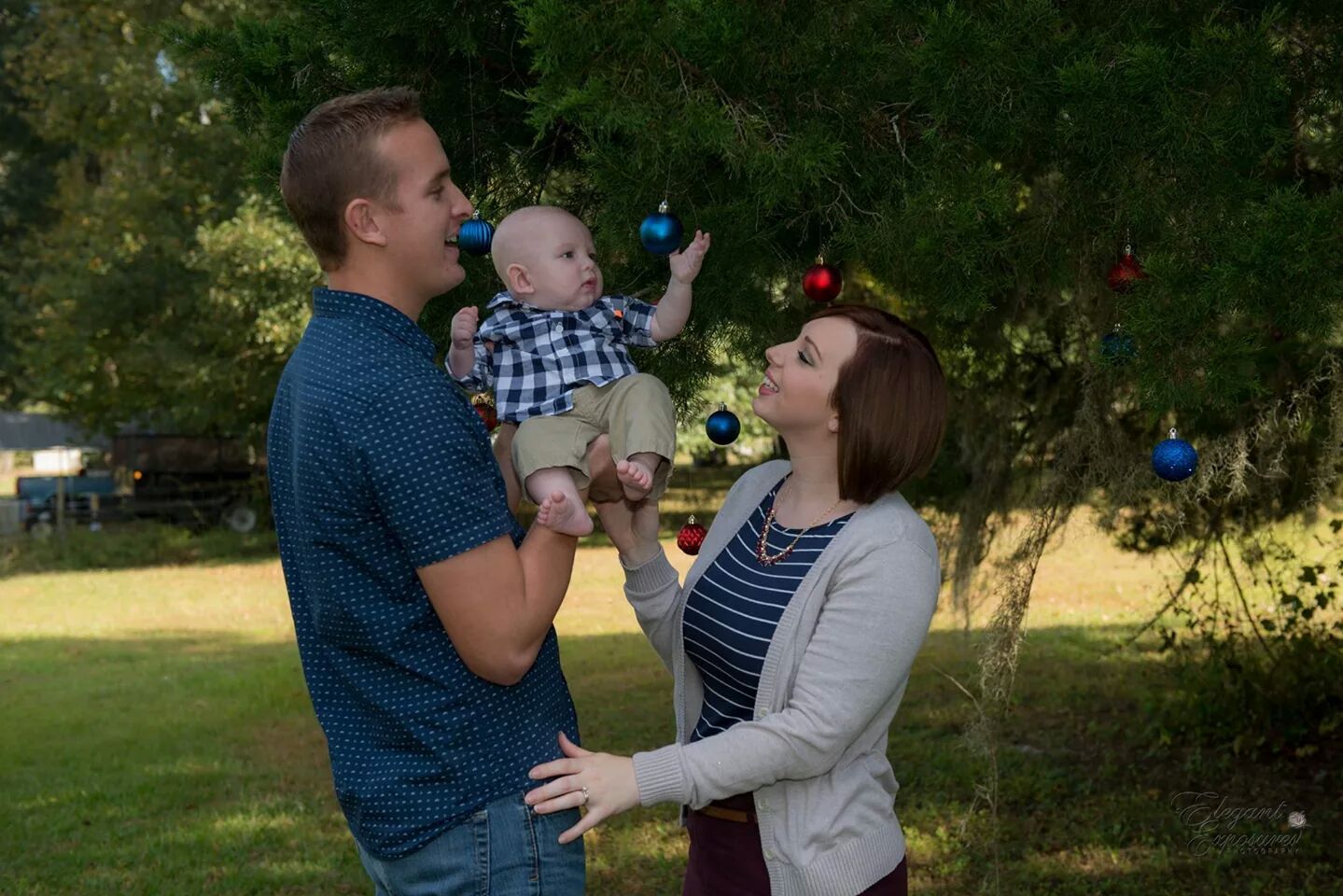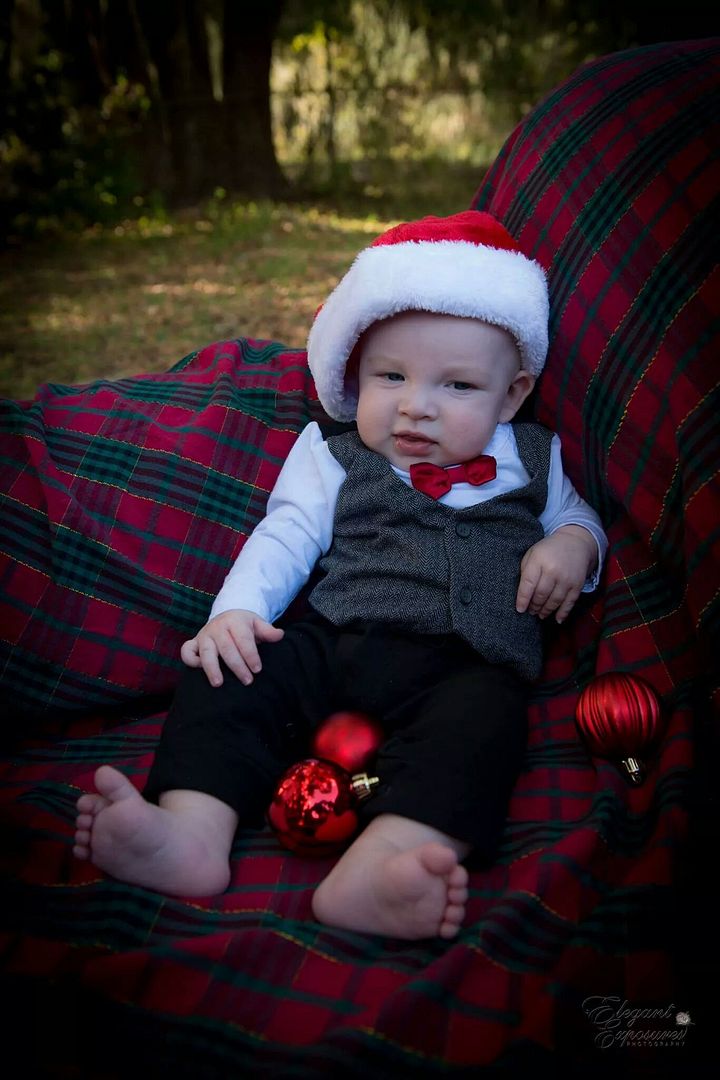 God Bless ♥