Ok ladies, I've found it. I've found the PERFECT, knee-length jean skirt! Ever since I've had my baby, I've been looking for a dark denim skirt that fits well and is long enough! I was SOOOOO happy when I tried on this Kosher Casual denim pencil skirt! It is PERFECT!
One of the many things I love about it is the adjustable waistband! My backside is a little bigger than my waist, so I needed a large to fit my hips and backside modestly, so if you're shaped like me you can easily tighten the waist with the adjustable band inside! :)
One of the hardest things about finding a perfect jean skirt is the length. They are either too long and frumpy, or too short and tight! This one is seriously the perfect happy medium. I love the stretchy denim too, so comfortable! :)
We have denim day every Monday at school, so I have a feeling you will be seeing this every Monday ;)
Skirt: Kosher Casual (here)
Cardigan: Target
Flats: Payless
Necklace: Charlotte Russe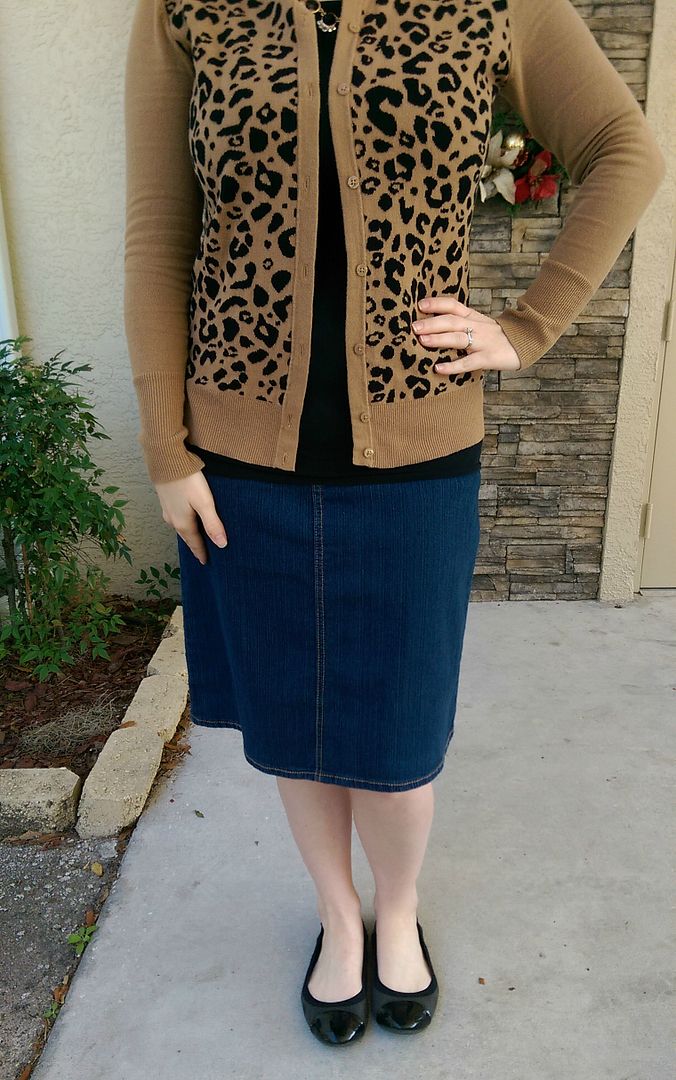 If you are looking for a perfect length jean skirt that covers your knees when sitting, this is the one! This is WORTH the money, it is a staple piece!! Kosher Casual is having a raffle right now for a $50 gift certificate for Kosher Casual! That would cover a skirt or two! If you want to enter the raffle, go here.