I don't know about you, but 2014 FLEW by! I can't believe Luke is already 6 months old! Time flies when you're having fun! 2014 was an amazing year for me! In May, we moved to Florida to work in my home church, we had Luke in June, and in December we celebrated 4 years of marriage! Such a year of great blessings! I pray you all had a great 2014 and wishing you the BEST new year ever!

Modern Modesty has BIG plans for the year 2015. My friend and I are in the process of starting our very own modest & modern clothing line. Please keep us in your prayers as this is a HUGE step of faith! We are trying to find a manufacturer at the moment and working on lots of skirt designs!
As I reflect over last year, I can't help but remember all the GOOD that happened, sure there was some bad times, but the Bible says in Philippians 4:8, "Finally, brethren, whatsoever things are true, whatsoever things are honest, whatsoever things are just, whatsoever things are pure, whatsoever things are lovely, whatsoever things are of good report; if there be any virtue, and if there be any praise, think on these things."

The secret to having a GREAT year, is when you get to the end of it...Only think about all the GOOD that happened! :) Why think of the bad, it's not going to make you a happy person?! Be satisfied with what God has given you, be content with the spouse you have been blessed with, and be thankful for your beautiful children! (if you have them)

For Christmas, I got my husband this frame from Hobby Lobby that is a dry-erase board, and I have been writing on it every morning a reason why I love him. I think it would be a great gift for all wives to get their husbands! Not only do they LOVE hearing why we love them, but it's probably more beneficial for us to actually think of REAL reasons we love them every day.
I am SO thankful that 2014 brought me this little ham! He is such a joy to our lives!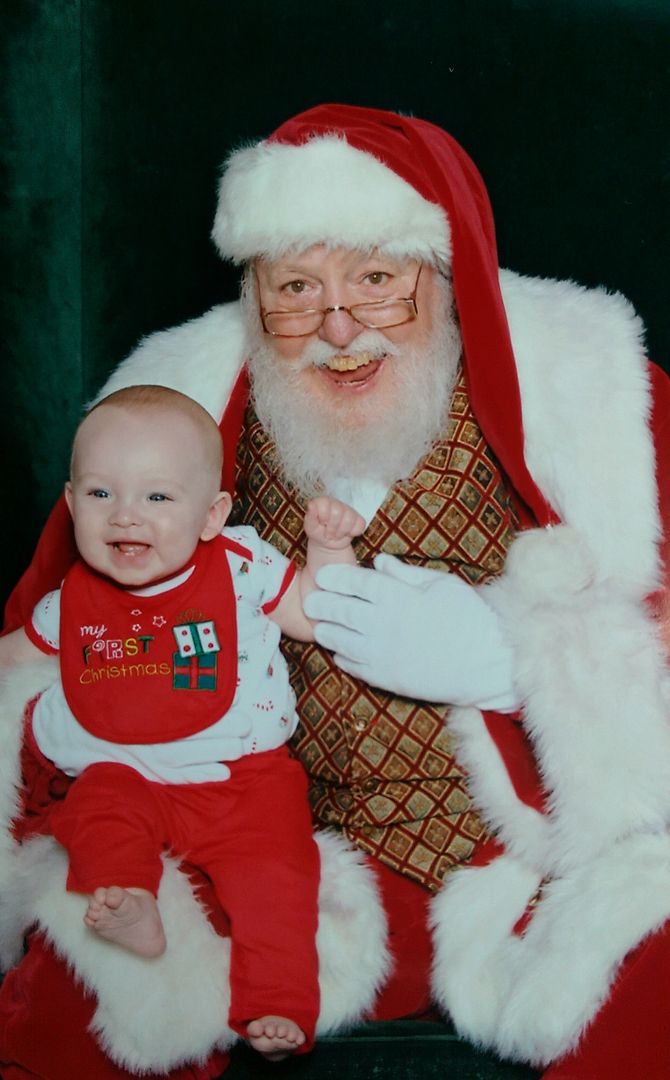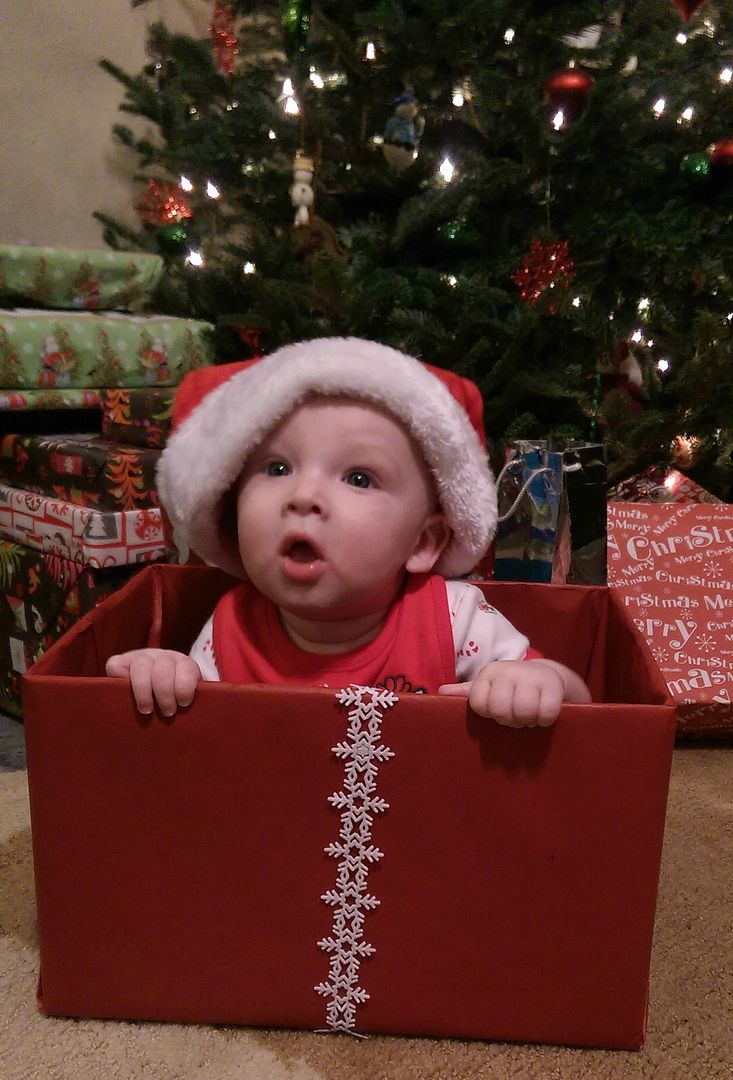 Now onto the outfits! I will admit I wasn't real creative this week, since I'm on vacation, I'm not really trying that hard to come up with new outfits, but I'll share anyways!
Skirt: Kosher Casual || Top: TJMaxx || Scarf: eBay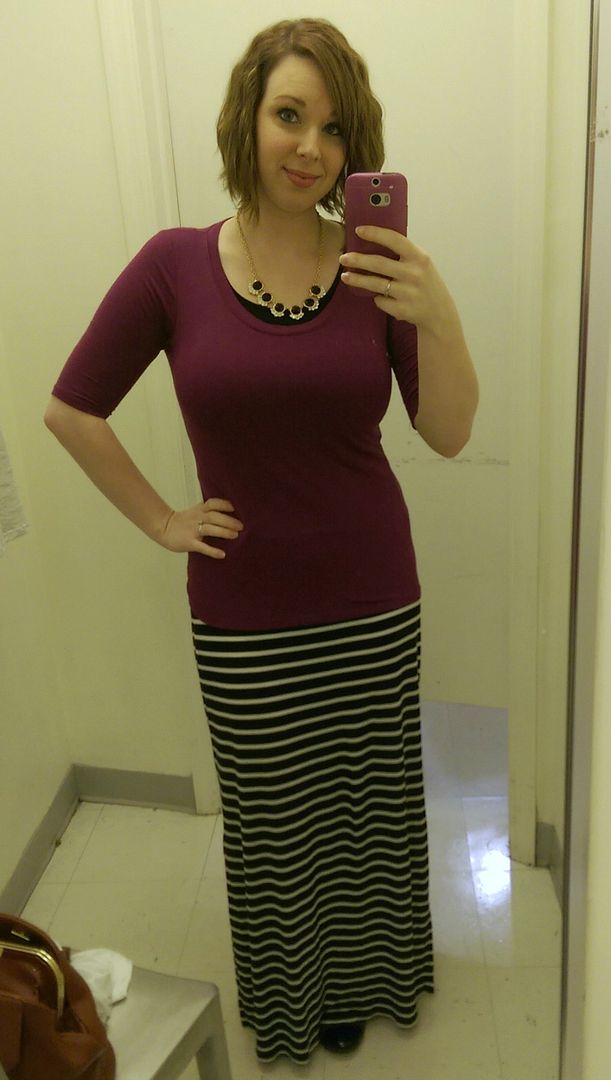 Skirt: JCPenney || Top: TJMaxx || Necklace: Charlotte Russe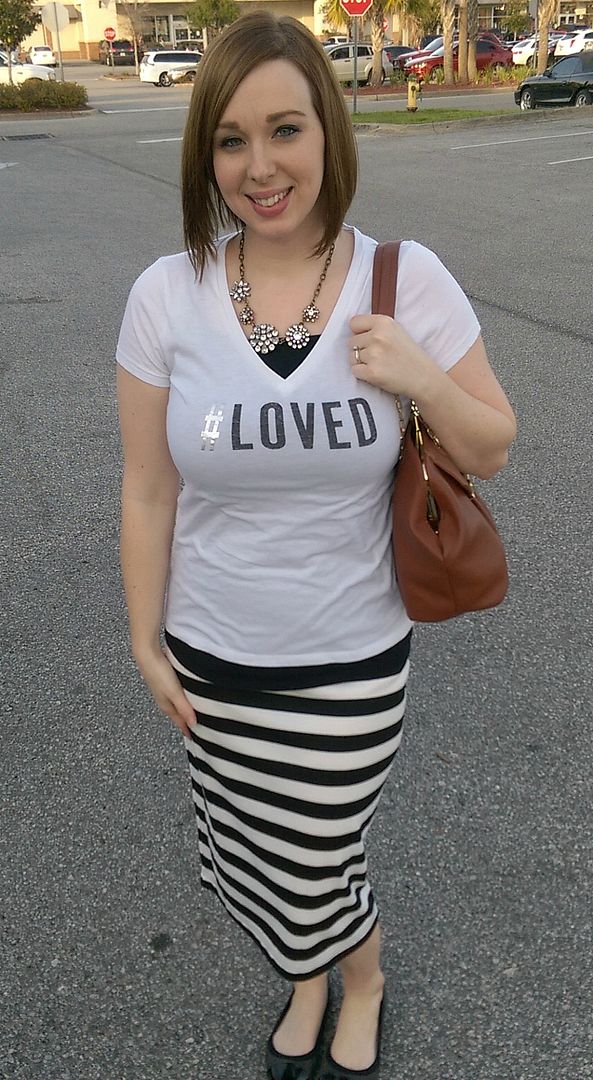 Skirt: Bealls || Top: Old Navy || Necklace: Maurices
Skirt: Downeast Basics || Blazer: Thrifted || Shoes: Nine West