I've been on the hunt for the perfect fitting pencil skirt, for ALL body types, and I think I have finally found it! Jade MacKenzie has a new line of Premium Knit Pencil skirts! They are gorgeous and fit perfectly! They are 26 inches long, which is a modest length for all heights, and fully lined. They are made out of a super comfortable, stretchy medium-weight knit. I was so excited to receive the Black & White Polka Dot Skirt to try out! I think it is my new favorite skirt, I want one in every color!
Here's how I styled the Jade MacKenzie pencil skirt.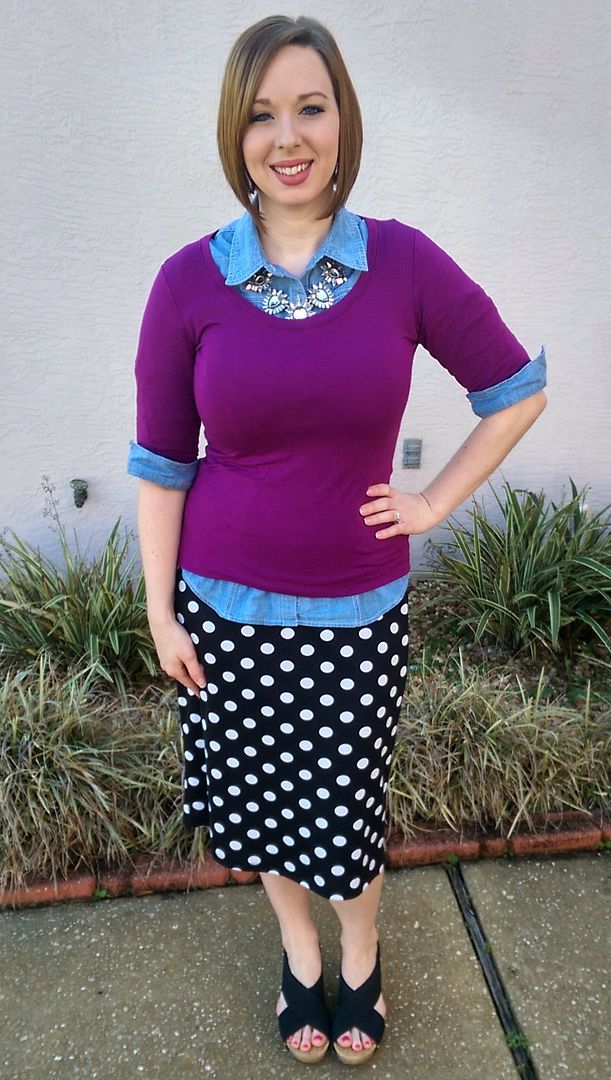 When I am buying a pencil skirt, the two main things I have to check for is that it is long enough and not cupping my backside. Just to be transparent with you, I'm showing you a side profile picture, which I normally DO not do...lol, but I wanted to show you that it is modest!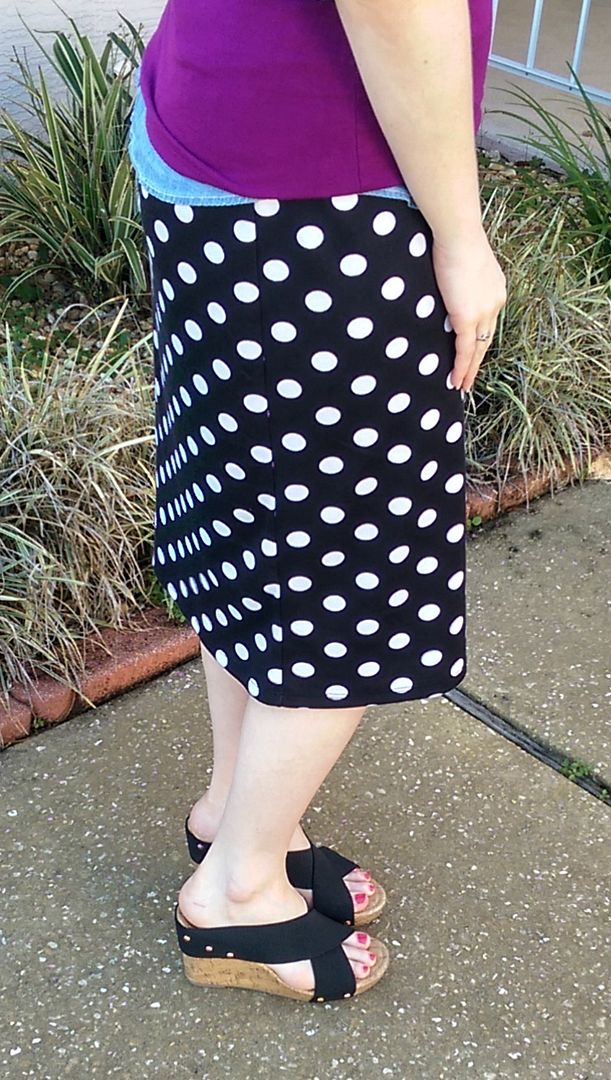 Just so you know, I got a size Large, and I wear a 10-12 depending on the style/fabric of a skirt. But, if you follow your measurements on their size chart, it will fit you perfectly! It's very true to size! Today, they have FREE SHIPPING, so if you are looking for the perfect pencil skirt, run now and get one!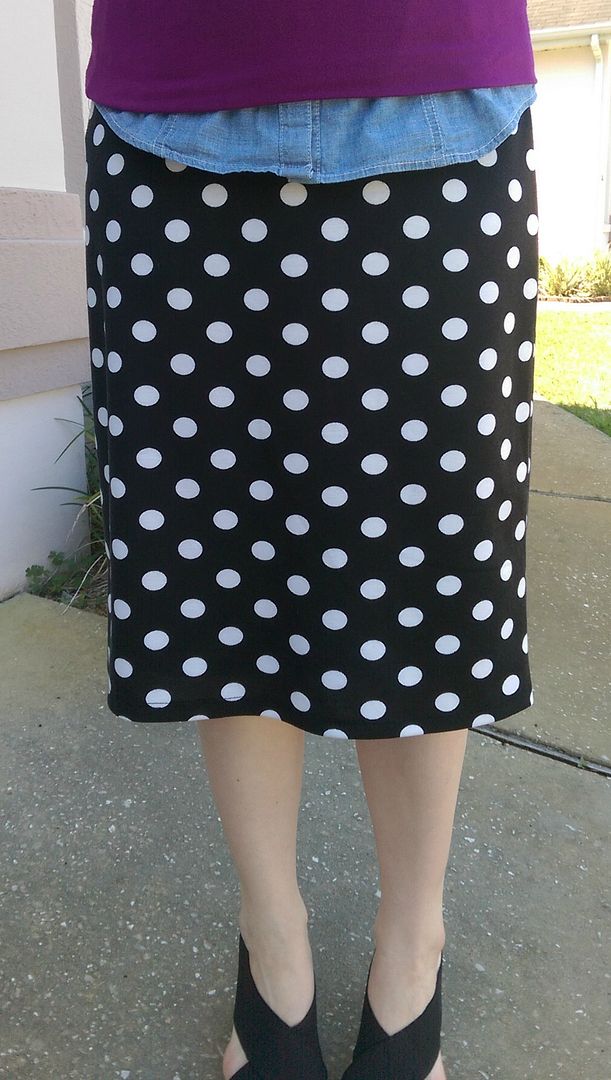 Now for the week of outfits! Excuse the selfies, my husband was busy this week, and couldn't take my pictures a couple of days!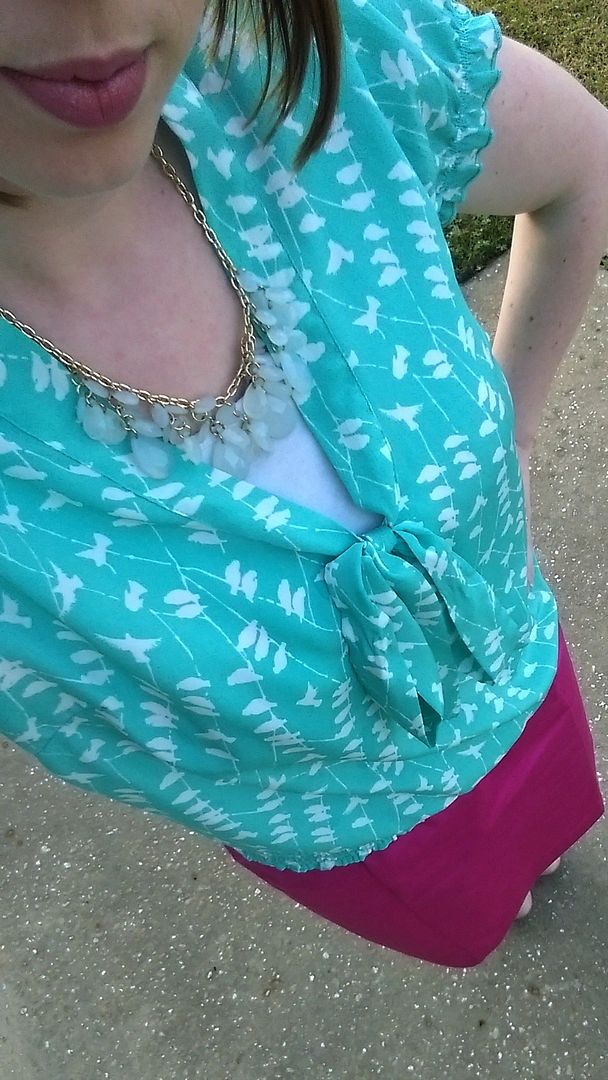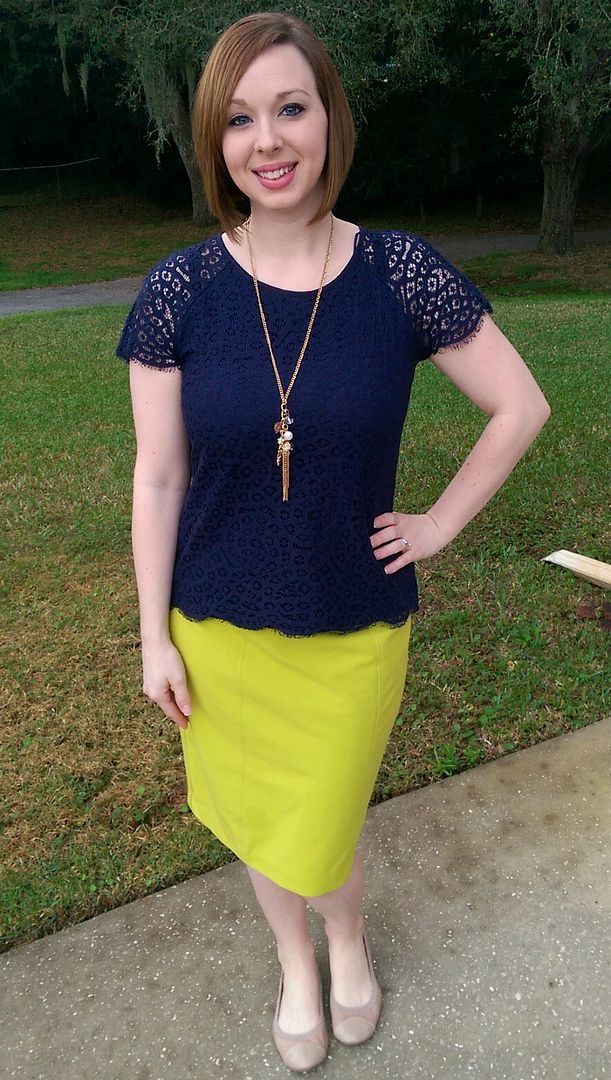 My best friend's church had a ladies conference yesterday and it was SUCH a blessing to me! I not only got encouraged by the speaker, but I also got to see my best friend and meet a couple of my faithful Modern Modesty followers! Love the family MM has grown into! I have friends in almost every Baptist church! ;)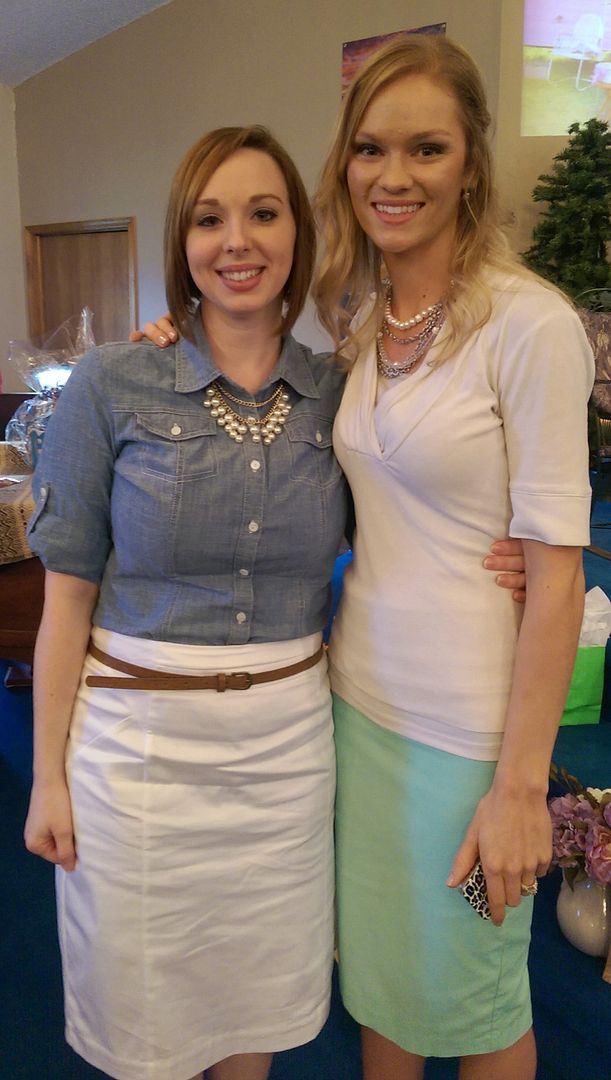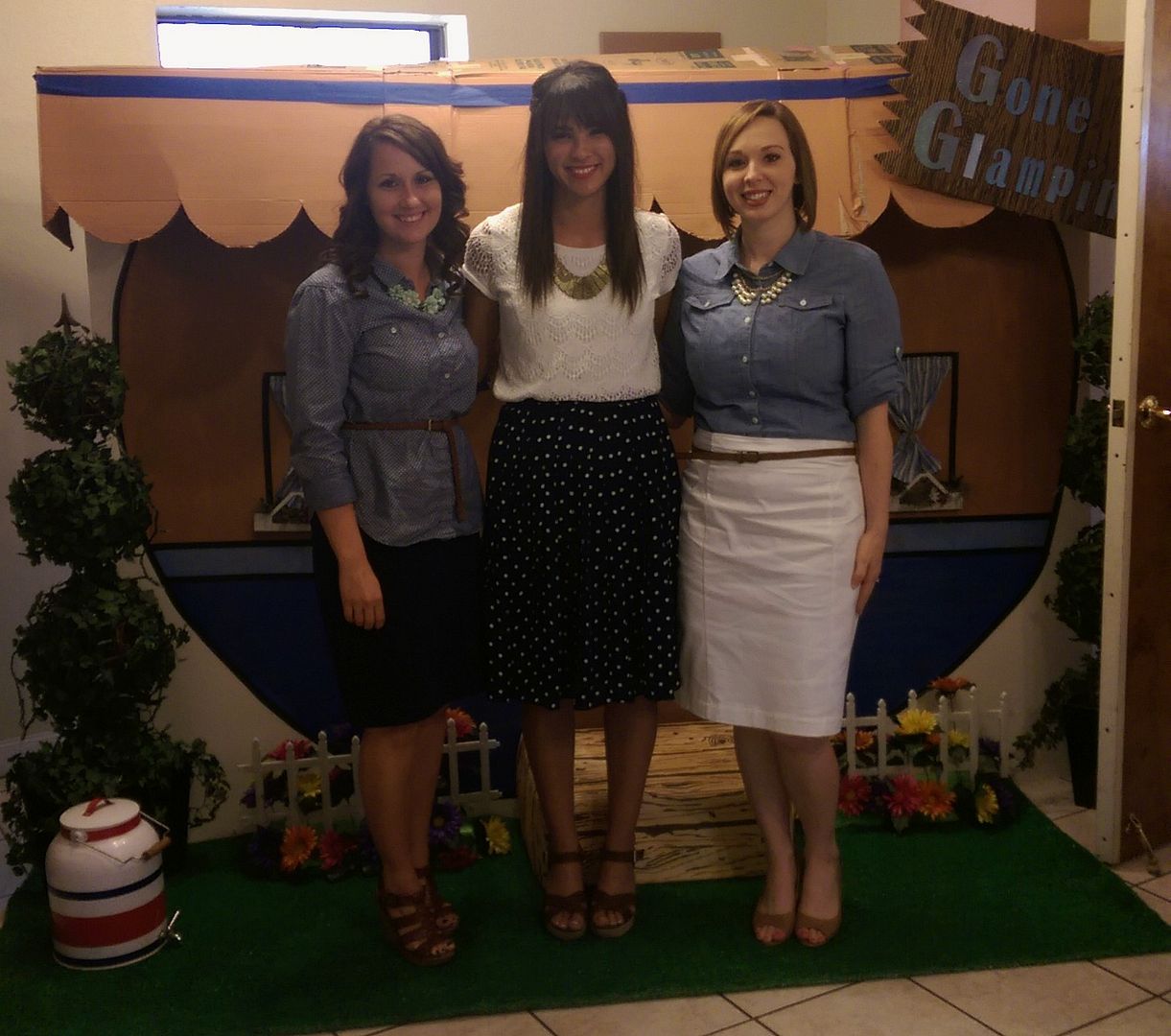 I got my second Rocksbox in the mail yesterday and I am so excited I get to keep 2 necklaces! Help me pick which two to keep!!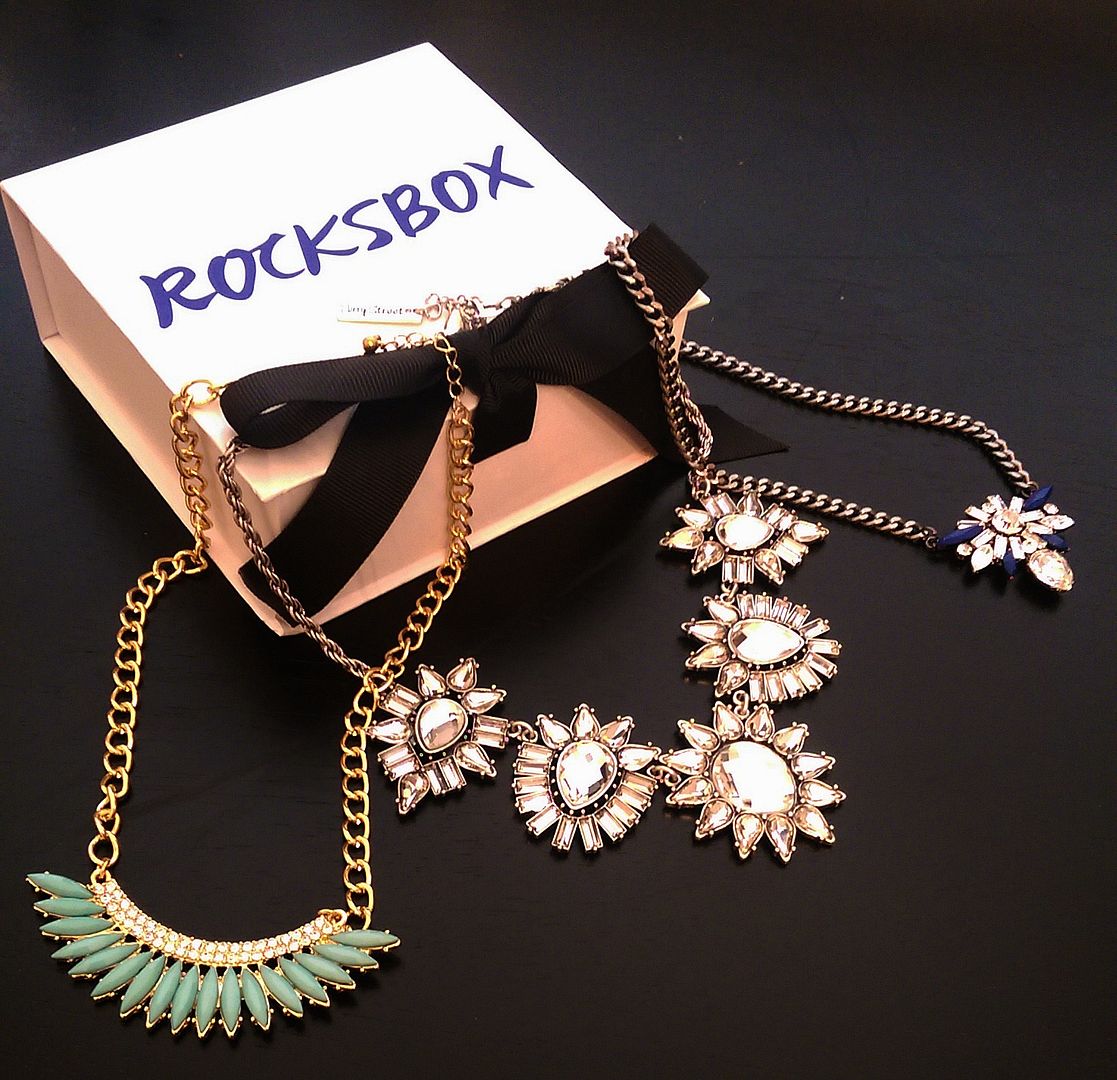 Left, middle, or right? Which two would you keep? P.S. I'm wearing the middle one today! (pictured above) Don't forget you can get your first month of Rocksbox FREE just by using my promo code modernmodestyxoxo. It's so much fun to get jewelry in the mail!
Thank you for faithfully reading, God Bless! ♥