Are you one of those Spring Cleaners? I am! We had the whole week off school this past week, and we had such a great break! We cleaned, relaxed, and even went to the beach one day! When I was sitting at home, I got the bright idea to clean out my closet. (It was exploding and it was a hot mess!) I had been wanting to clean it out for a while, but didn't have the time. Now, that I was home all week, I had no excuses! After I cleaned it out, I felt so refreshed and so much more organized! I thought I might help and encourage you all to do the same!
I don't know if you are like me...but I am a clothes HOARDER! I seriously get emotionally attached to clothes. Especially if I have special memories wearing them. But, I don't want to end up on the show "Hoarders: Buried Alive" one day..lol! So there are a couple of guidelines I have to set up when I am cleaning out my closet. This is my mental checklist I follow to see if I should get rid of an item or not.
Get rid out it if....
1.
You haven't worn it in over 6 months.
Now, I'm not talking about if it's summer clothes, and you haven't worn it because it's been snowing. You know you have clothes that sit in your closet or drawers for years that you just DON'T wear anymore, whatever the reason may be. Get rid of them!
2.
It doesn't fit.
Get rid of all your clothes that are too small or too big! If you have clothes that you have had since before you had your first baby (6 years ago) and you don't want to give them up so you can prove to yourself that you will get that skinny again. JUST GET RID OF THEM! If you are that motivated to lose weight, than reward yourself with new clothes, not 6 year old clothes! :) If you have clothes that are too big, get rid of those too! It will be a good motivator to maintain your weight! There's nothing classy about wearing clothes that are baggy or that are way too small!
3.
It was bought 10 or more years ago.*
*There is an exception to this... If it is a solid or classic printed item that you could still currently find shopping now, keep it. If you are still wearing dresses with shoulder pads from the 90's..it's time to retire those babies and free up some room for some new classy pieces!
4.
It doesn't flatter you.
If your body has changed, and some of your pieces are no longer flattering, give them up. If you don't know if they are flattering on you, ask an honest friend!
5.
It was a trendy item that has gone out of style.
This is very hard for most ladies to admit. I know majority of ladies don't care about being up with the trends and modern. But, I do! So when I clean my closet out, I get rid of jewelry, belts, and clothes that are no longer trendy anymore. Remember I don't spend more than $10 on ANYTHING trendy, so it's not a big deal to get rid of a necklace that I bought for $5 a year ago.
What can you do with the clothes you are getting rid of??...
1.
Have a closet sale!
There are many Facebook groups that you can sell clothes on, you could sell it on eBay, craigslist, etc. I made a lot of money just cleaning out my closet!
2.
You could take them to a consignment shop.
You will get paid a little less than selling them individually, but it's better than nothing.
3.
Donate them to the needy families at church.
There are a lot of bus teenagers that could probably fit into your clothes and have some new church outfits!
4.
Donate them to a thrift store.
NOW you can...
1.
Reorganize your closet.
I like to color coordinate my closet, it helps me create new outfits!
2.
Create new outfits.
Take one afternoon and just try on and create new outfits. Take pictures of them, so you can remember them, and go back and wear them.
3.
Shop for the staples you are missing.
Now, that you have some extra space in your closet. Maybe, you realized you need to go shopping for some classic pieces. Try going to JCPenney if you need solid, colored skirts. That's where I find 75% of mine. TJMaxx, Ross, and Marshalls are great for classic or trendy tops for a great price. Have fun re-building your wardrobe.
4.
Hire a personal stylist
, if you need help re-building your wardrobe! I am available to go shopping with you if you live in a 60 mile radius of Tampa, but I also do eSessions on skype or FaceTime and can help you create new outfits!
After sending out 20+ packages, and purging my closet of 80+ items, here's the organized (for now) end result!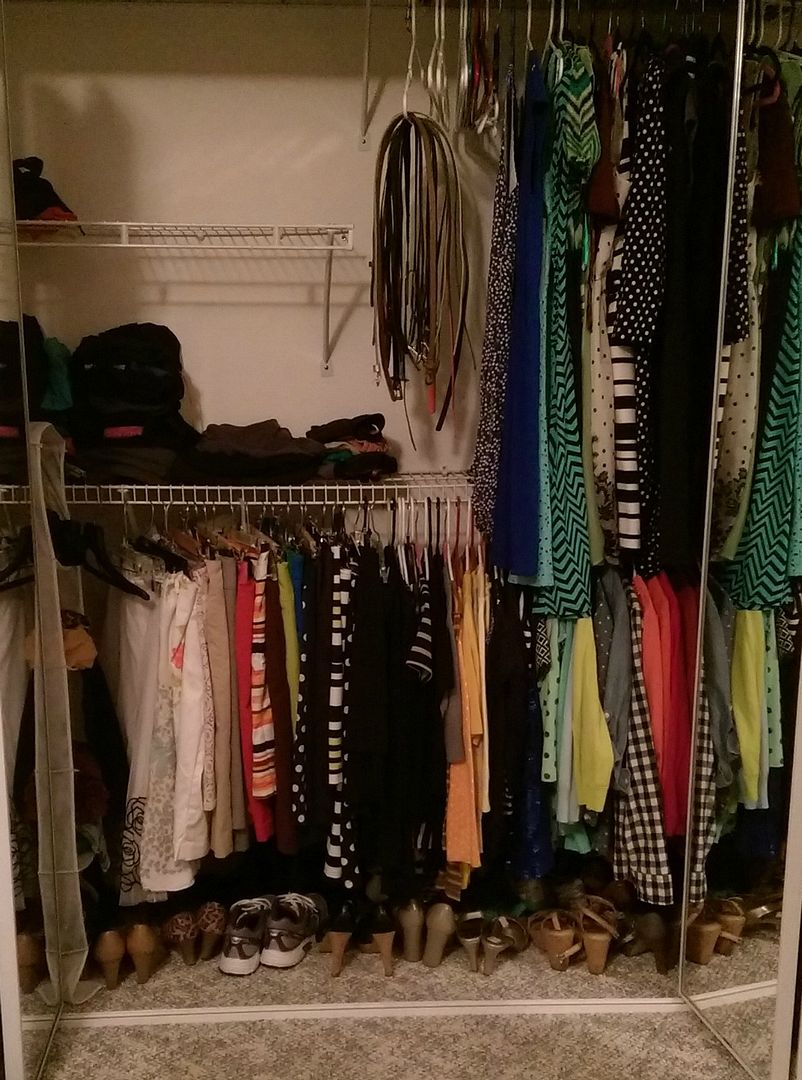 Here's some outfits and some fun pictures from our Spring Break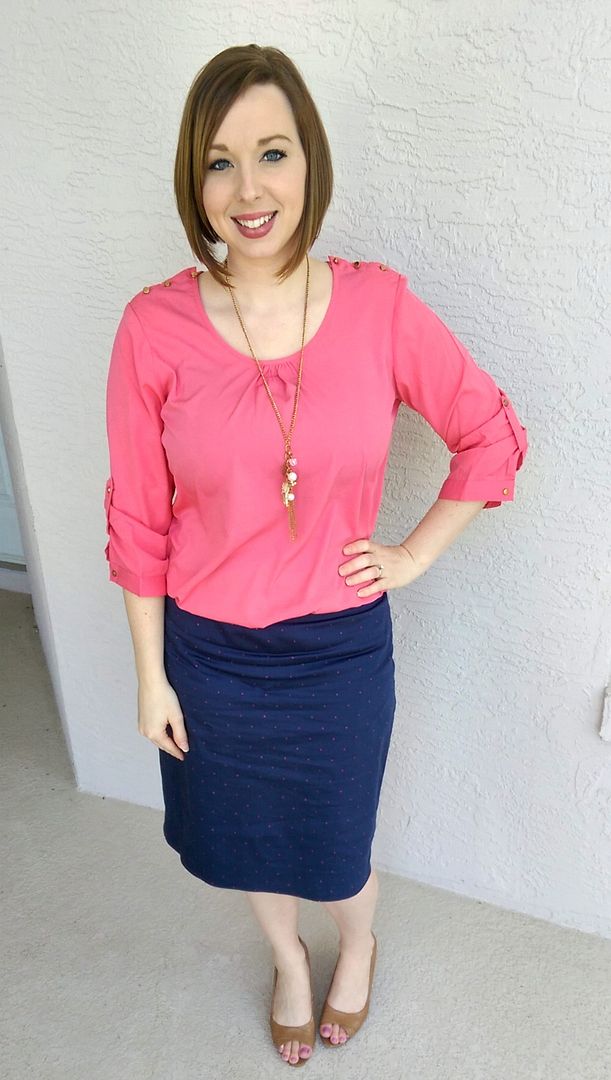 My beach dress! P.S. I will be giving you some modest bathing suit options in the next couple of weeks, stay tuned!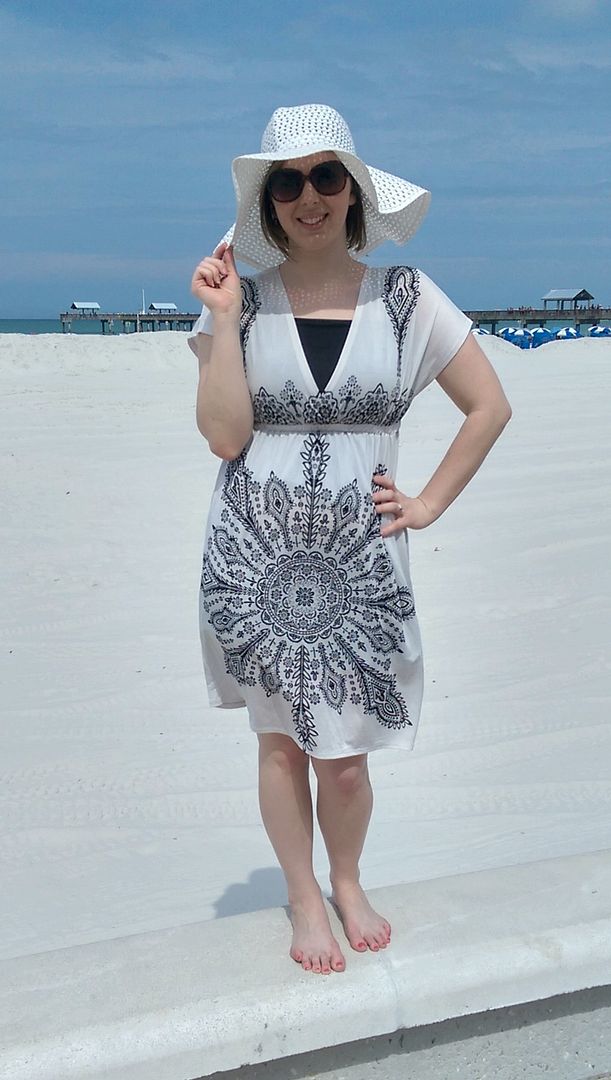 Luke LOVED the beach...so much, he ate some sand!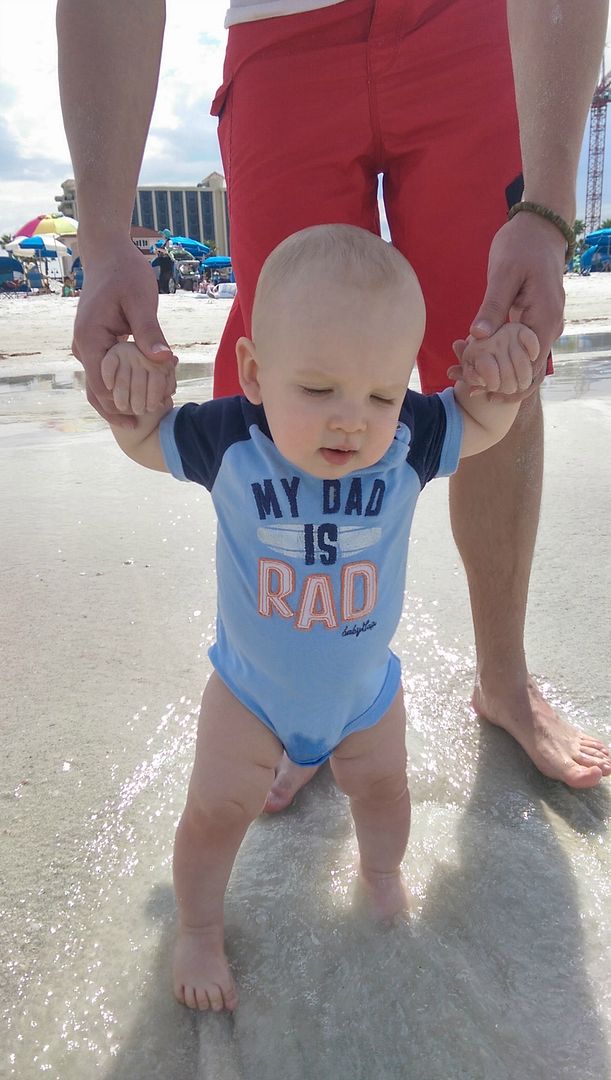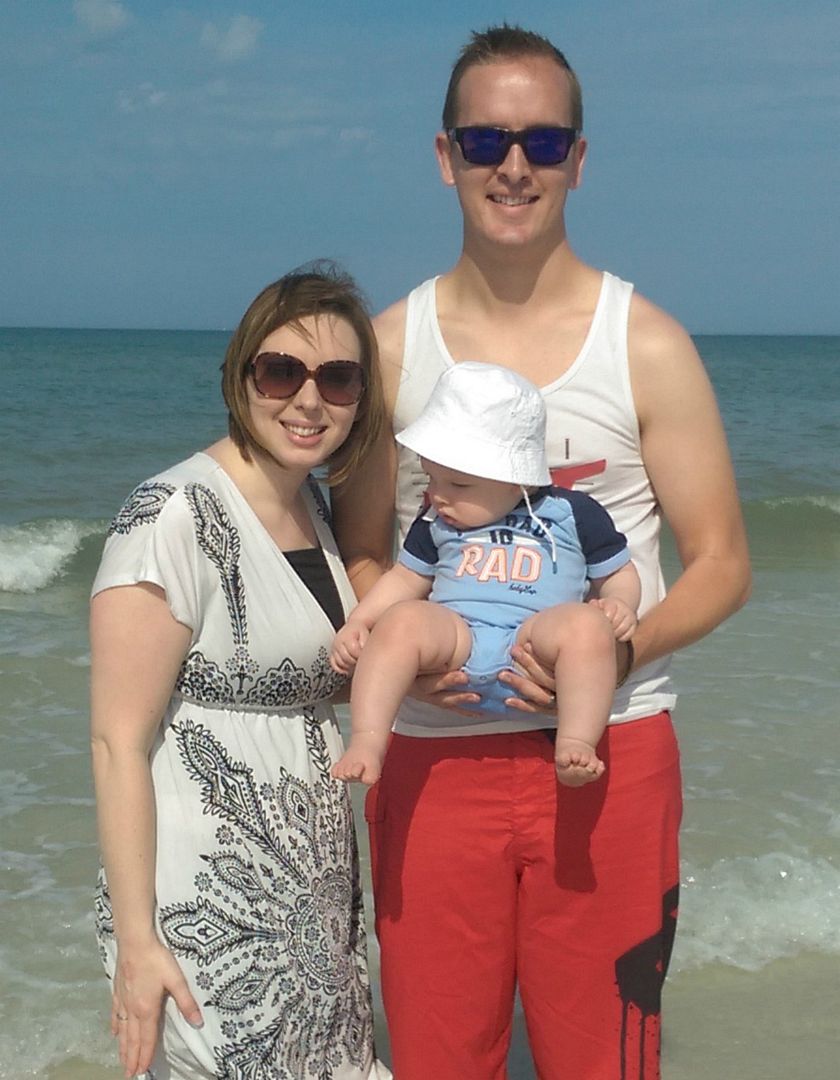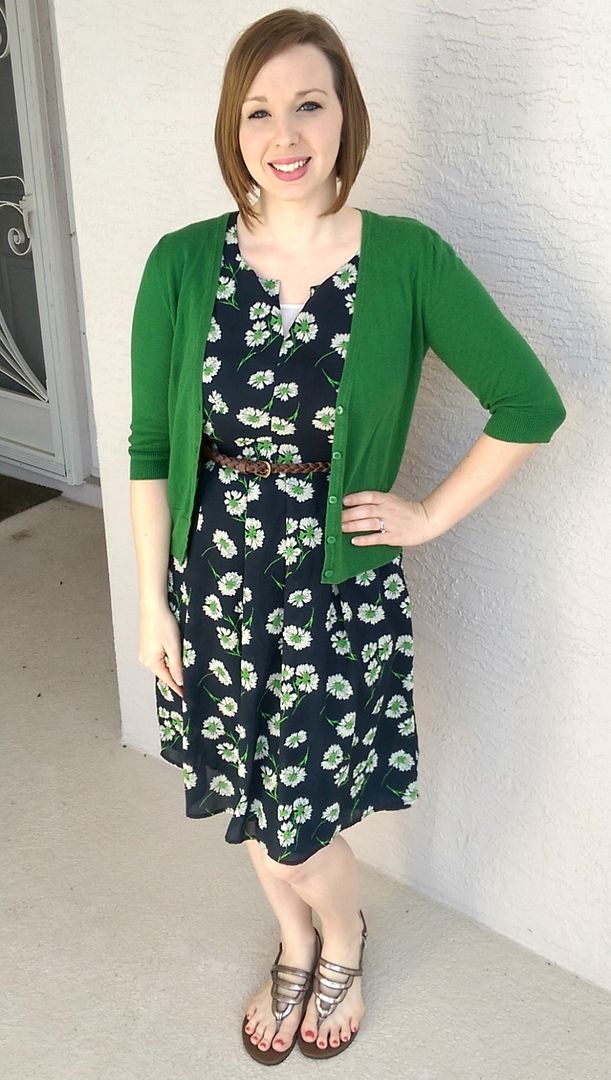 Luke had fun at the fair for the first time!
Hope you have a great week! God Bless ♥