Hello lovelies! As many of you know, I love my ipsy bag subscription I receive every month. But, something I love more than make-up... is jewelry! Have you heard of Rocksbox? It's a subscription based service that provides jewelry when you do a quick style survey on their website.

Rocksbox members pay a flat rate of $19/month to get access to a personalized rotating closet of designer jewelry, sent in sets of three at a time. But get this. You don't actually have to purchase the pieces you wear. That's right! You can wear them for as long as you want, and when you're ready for a change, send them back with the pre-paid label and receive three more pieces. And, you can send your box back as many times as you want each month, and you will just pay $19.00. How fun is that!!? Don't worry, if you receive something you can't bear to part with, you can purchase it — and your price is 20% off the retail price. (Use the code modernmodestyxoxo to receive your first Rocksbox FOR FREE! This exclusive offer for my readers ends on April 1, so don't delay!)

I received my first Rocksbox and I absolutely love it! It came in such adorable, personalized packaging. I was SO excited to open it and see what was inside.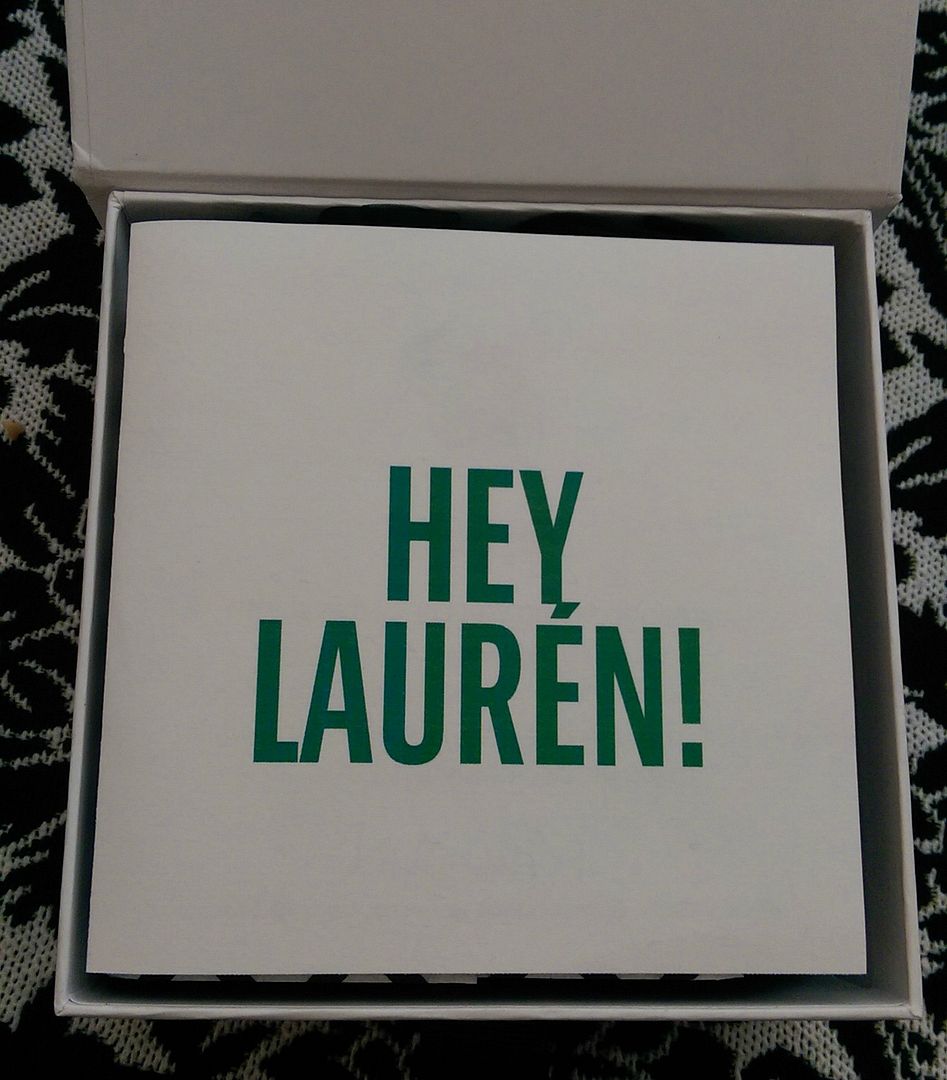 My favorite piece from my box was this Urban Gem - Victoria Necklace. I have a Charlotte Russe necklace just like this, so I will be sending this box back tomorrow, but it was pretty to wear a couple of times!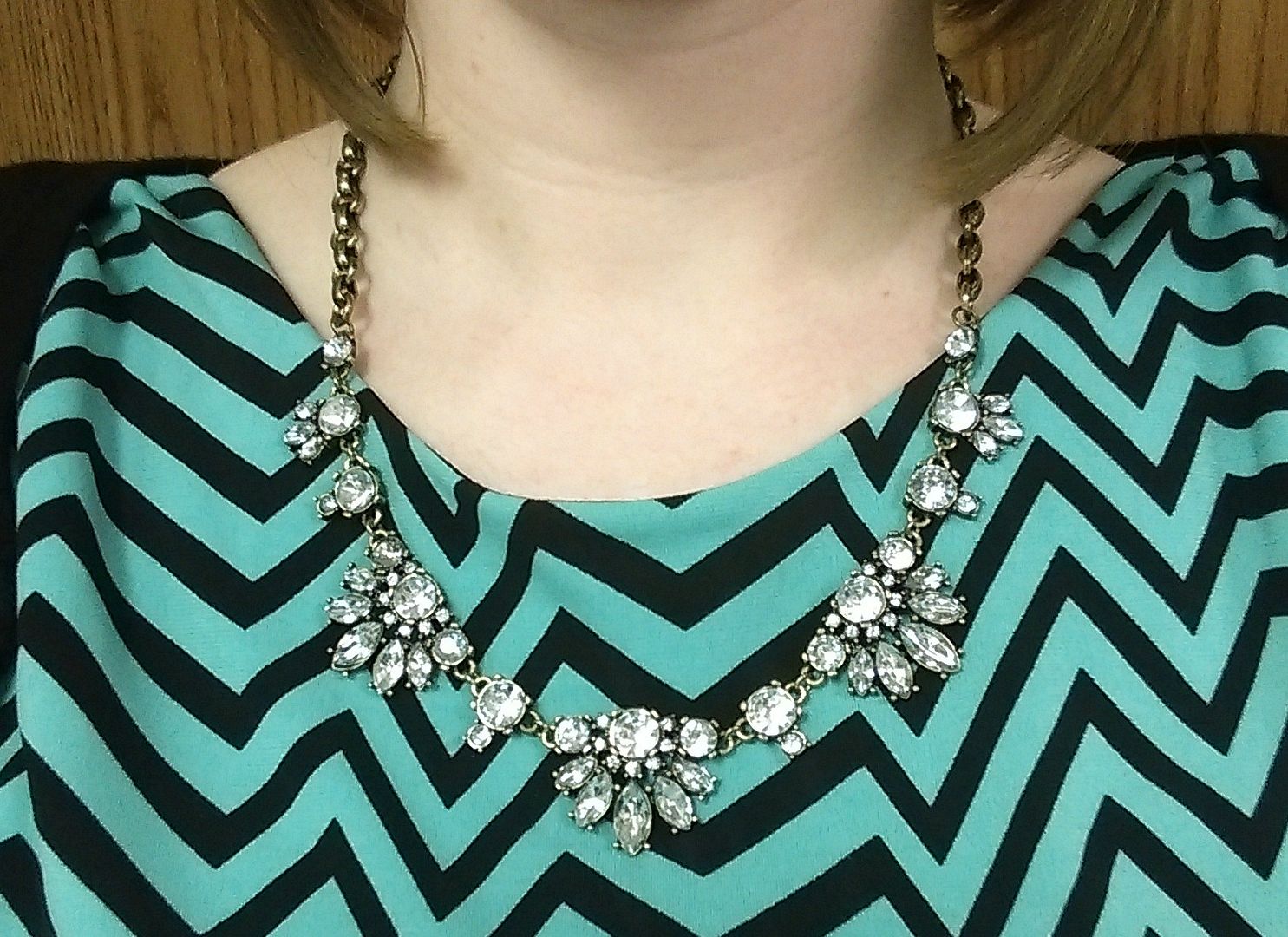 The other two pieces I received were these gold bracelets. I liked the Vanessa Mooney - Diamond Lace Cuff better than the Margaret Elizabeth - Sixteen Stone Bangle, but they were both pretty. I'm not a huge bracelet wearer, so I'm hoping for more necklaces next box!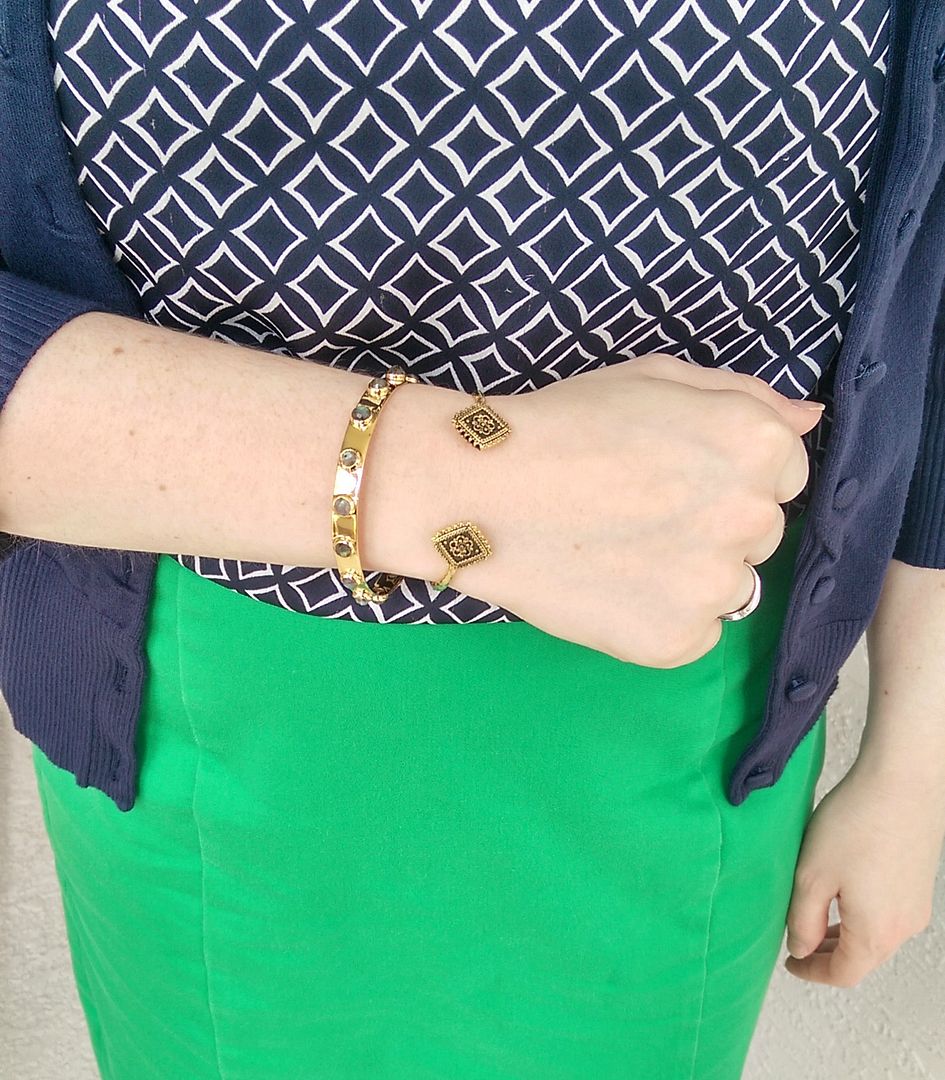 If you are interested getting your first month of Rocksbox for free, sign up here, and enter the promo code modernmodestyxoxo. Enjoy!
Here's my outfit from today. Please excuse my wrinkles!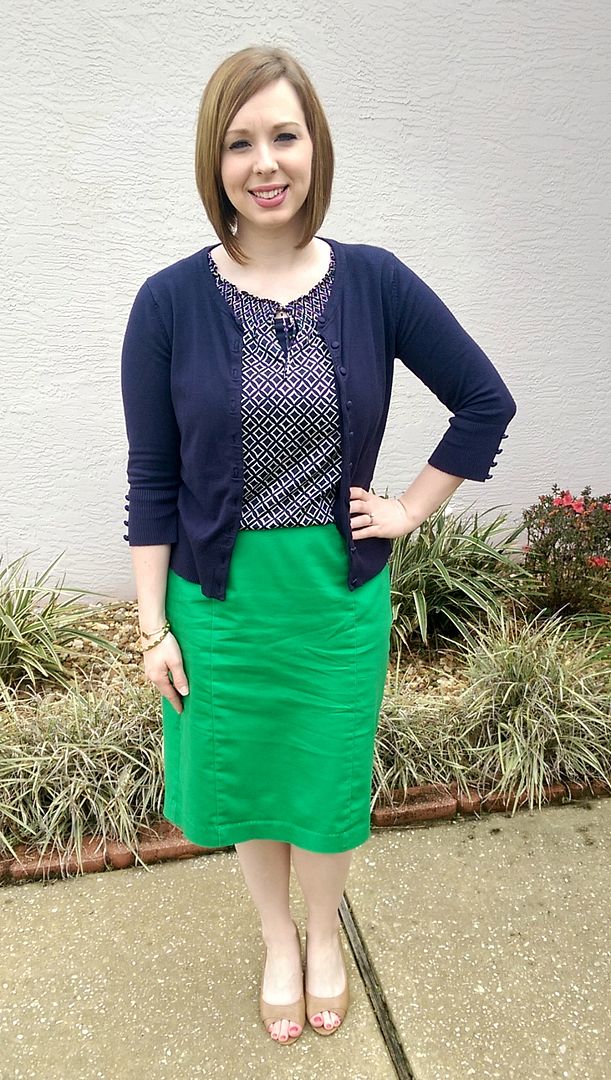 I was super busy this week, and didn't get to take a picture every day, but here's a couple of outfits!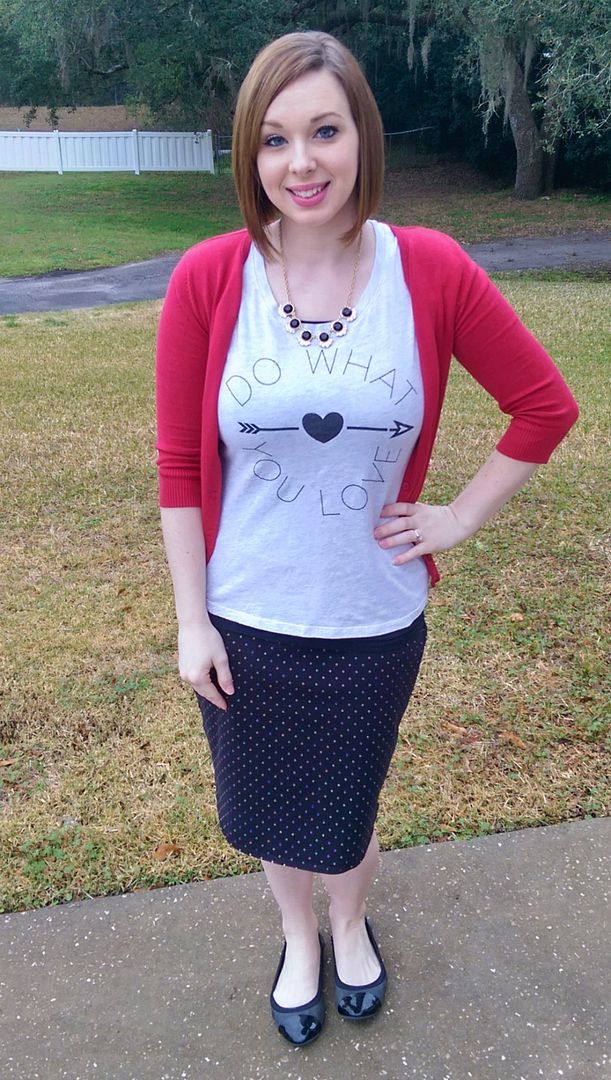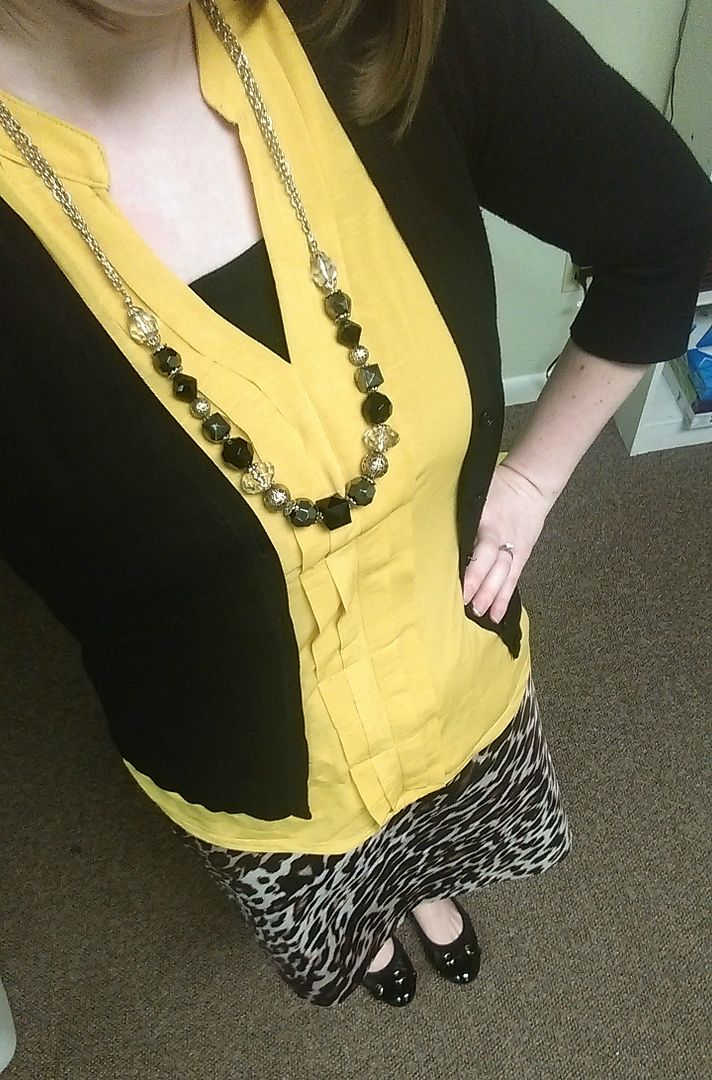 Have a great week! God Bless ♥