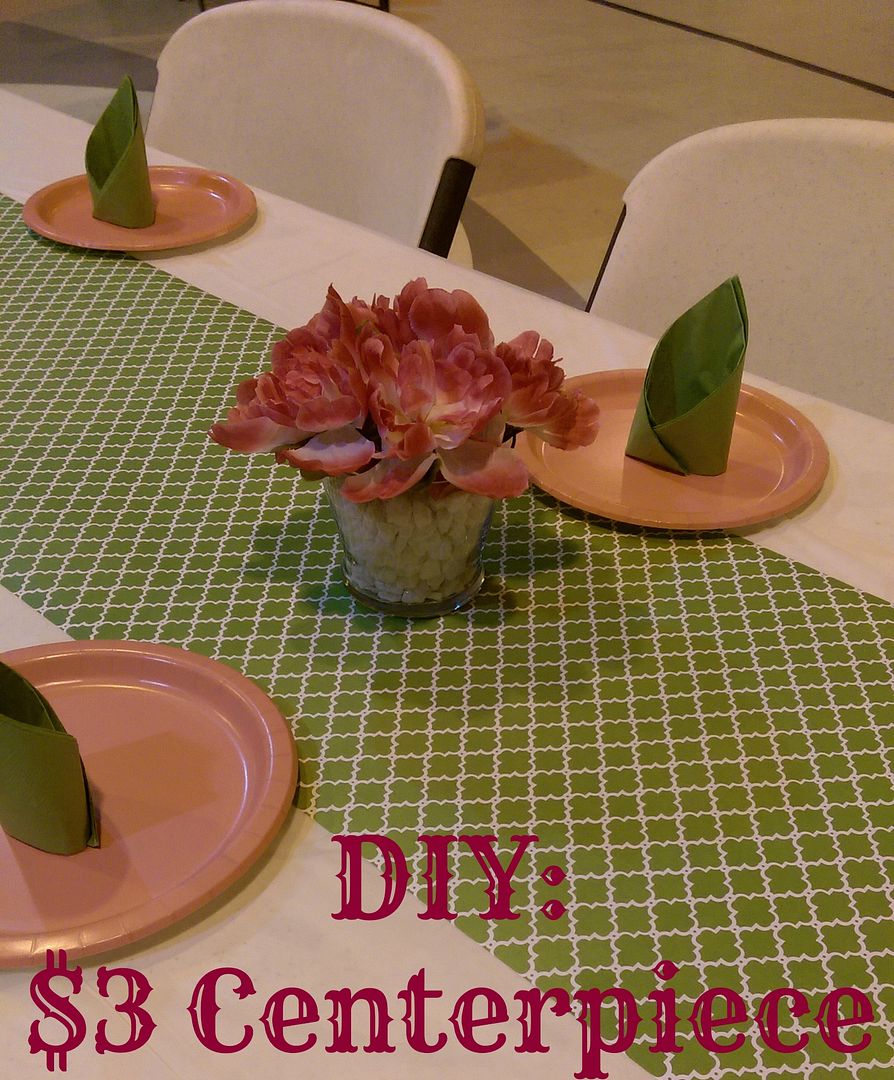 My Pastor's wife's birthday was last Wednesday and my Pastor asked me to decorate for her surprise party. Sounds easy, right?...Except for the fact that my Pastor's wife is an AMAZING decorator, like seriously everything she does looks like HGTV did it. I'm over here like umm...I just decorated one wall of my house after living here for like 9 months...Aka, I'm NOT a decorator. I had 5 days to plan decorations for a party for 64 people! Ahhhh! So, I started at Pinterest of course, and found some helpful ideas. I knew I wanted to use wrapping paper as the table runner. So, that was the first thing I picked out.
Here's the paper I picked out for the runners. I found it at Michael's for $6.99 a roll, a little pricey, but so easy to just roll and cut!
Then, I was looking for a cheap centerpiece that would still look classy! I searched on Pinterest and found a cute idea, so I'm going to show you how easy it was to make a $3 centerpiece!
Step 1: Go to Dollar Tree. I found all my items at Dollar Tree. For each centerpiece, you need one vase, one bag of white rocks (You will use about 75% of it), and then one bunch of peonies. (I used pink, because that's what matched my color scheme. But, Dollar tree has many colors).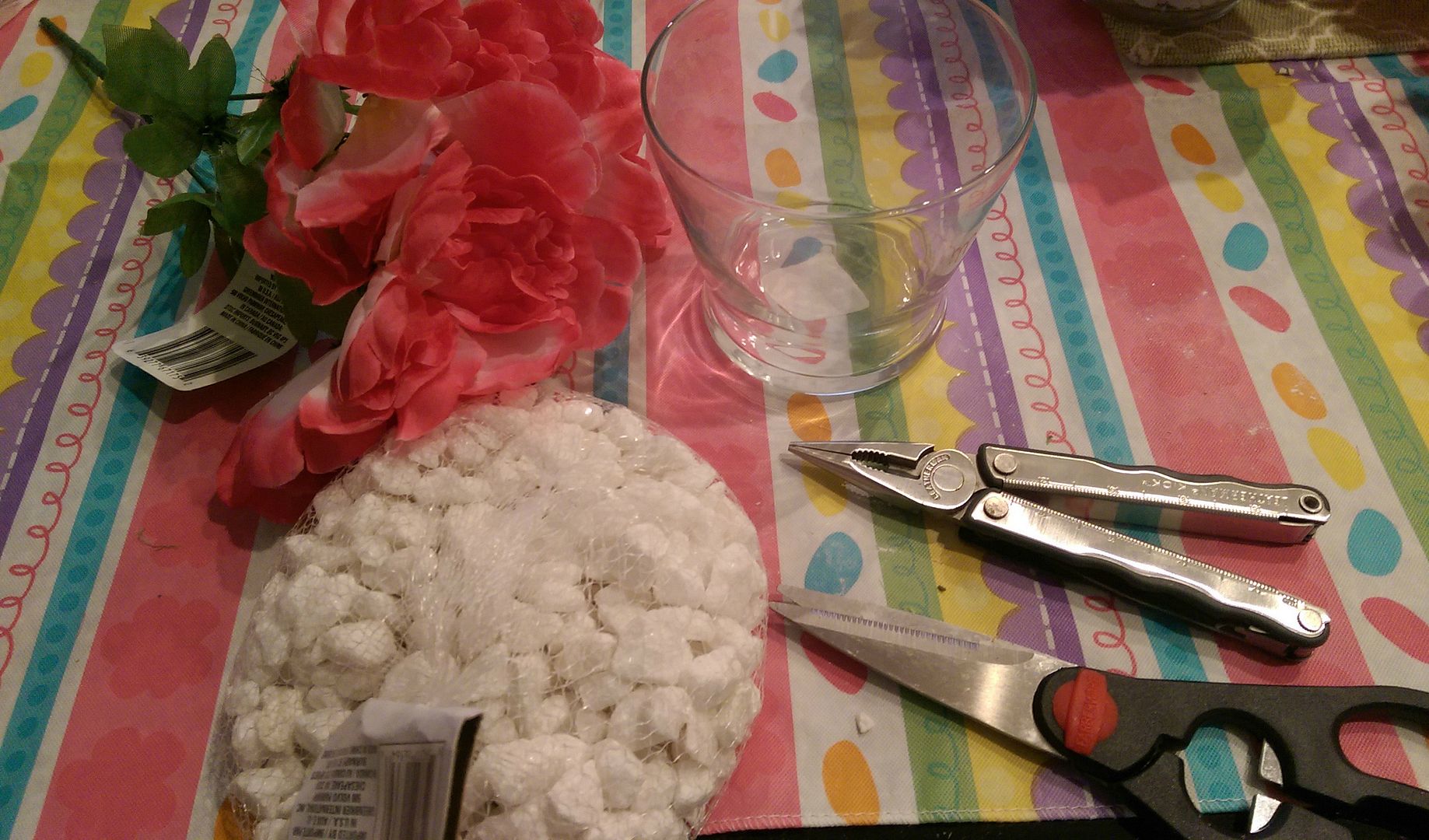 Step 2: Fill up your vase almost to the rim with the white rocks.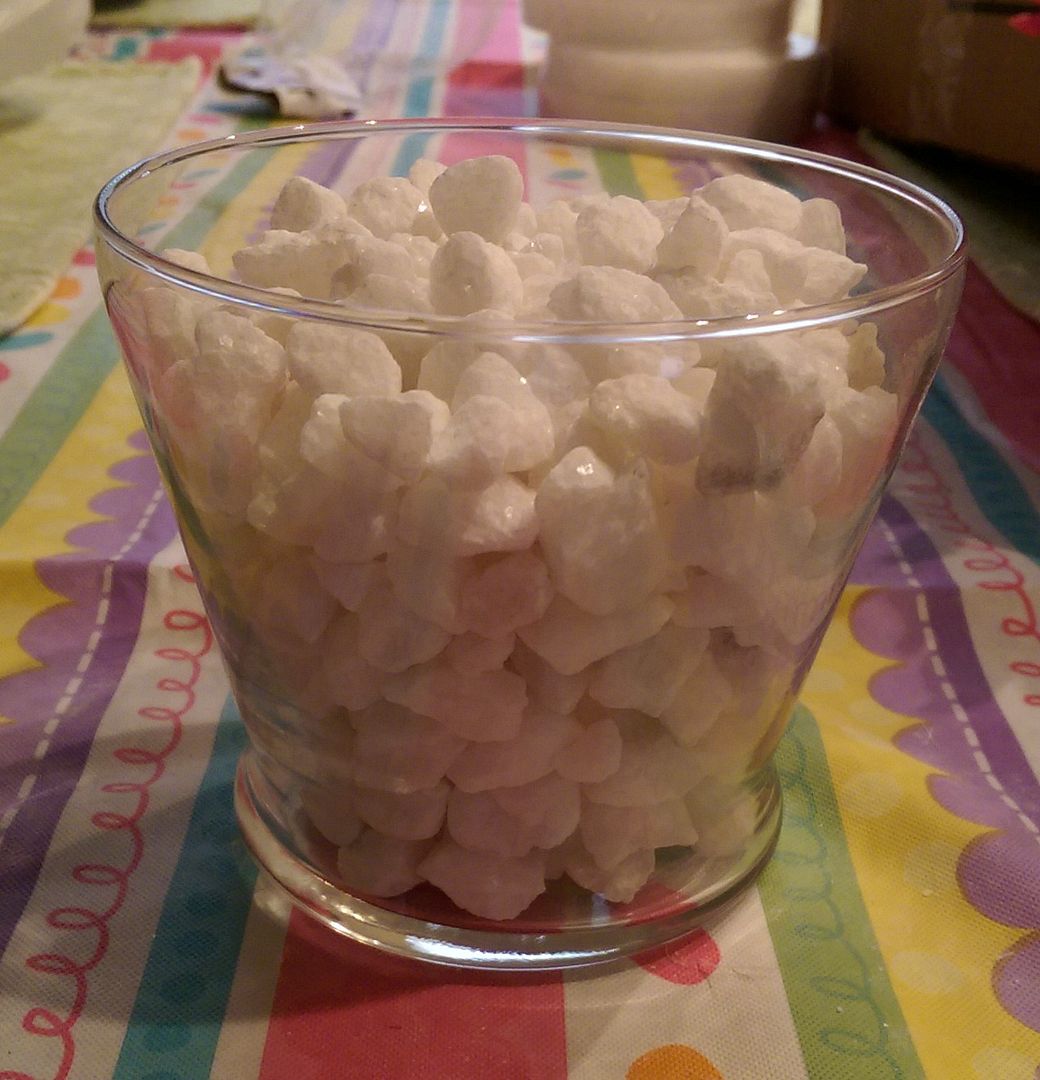 Step 3: Then trim the flower stems down to a little shorter than the vase height.
Step 4: You will use all the flowers on the bunch for one vase. Make sure to push all the leaves to the top, right below the flower.
Step 5: Stick the flowers in, and fluff and move them around as needed.
Here was half of my finished product! I made 8 centerpieces!
I love how the tables turned out! The theme reminded me of a Secret Garden.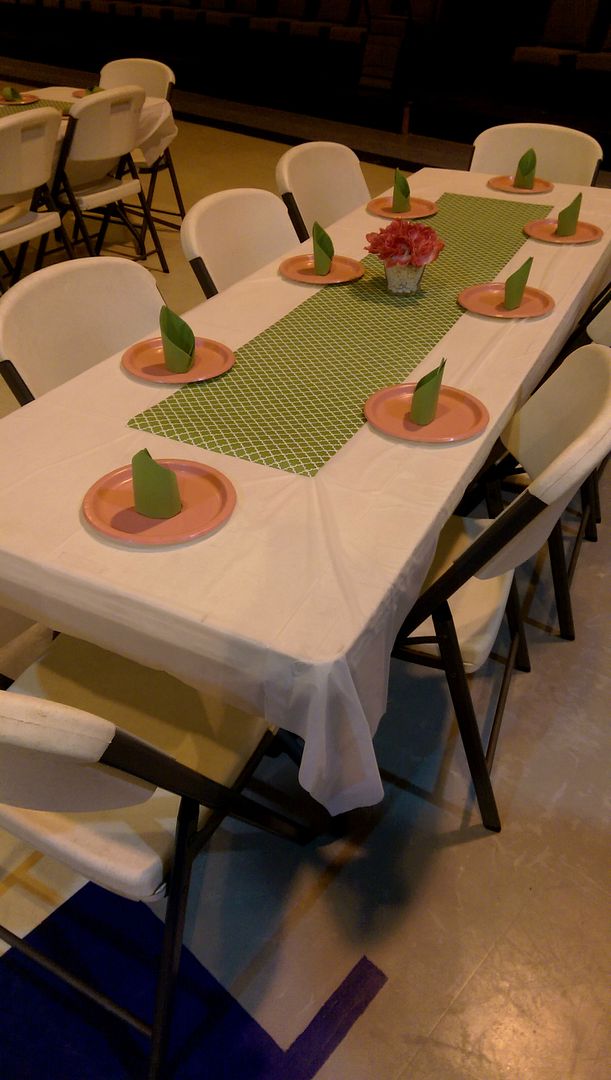 Hope you enjoyed this not so normal post! Back to the outfits tomorrow! God Bless! ♥