Alright ladies, next month I will be hosting another style challenge on Instagram with my beautiful friend, Melissa (@melbella14). This challenge is going to be a little different though. It's going to be called #fearfullywonderfullymademaystyle challenge. This challenge will be a special two-part one. Half will be style, and the other half, self-image. It's crazy how much body-shaming and criticism is put on us in today's society! It's so easy to focus on our flaws and wish we different. But, I'm here to tell you that you are BEAUTIFUL and God fearfully and wonderfully created you just the way you are! He makes no mistakes! I want us all to challenge ourselves for 31 days to praise and celebrate the physical, personality, and spiritual traits God gave us individually and help other ladies see the beauty in themselves! Simply post your picture on Instagram and list a trait each day along with your outfit, or do a separate post altogether! Meanwhile, Repost this calendar with the hashtag #fearfullywonderfullymademaystyle and tag me (@lauren_modernmodesty) or Melissa (@melbella14) to spread the word! You can also hover over the picture if you're on your computer and pin the challenge to Pinterest! Can't wait until May to see all the beauty shared!
By the way, this challenge is in no way promoting being prideful or conceited. It is about genuinely thanking God for making you the way He did. I don't think God would be upset for us bragging on Him! ;)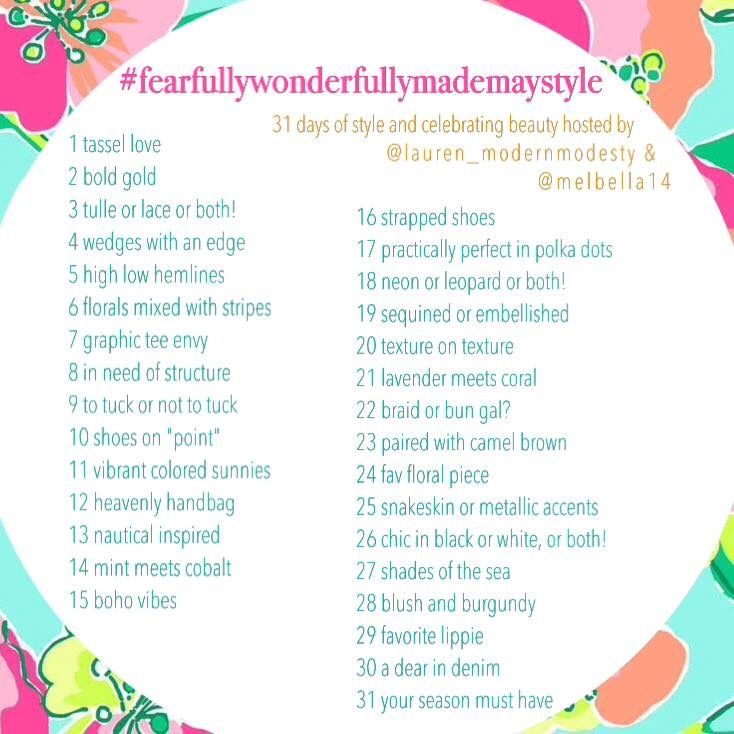 I have SO many posts I'm working on! Next week, I will finally be doing my post on Modest Swimwear, so stay tuned for that! Then, I have a Mother's Day post on the calendar next! School is wrapping up (18 more days...PRAISE THE LORD!) I am so excited to spend the summer relaxing with my husband and baby! :)
Here's the week of outfits!
Day 20: Colorblock Cutie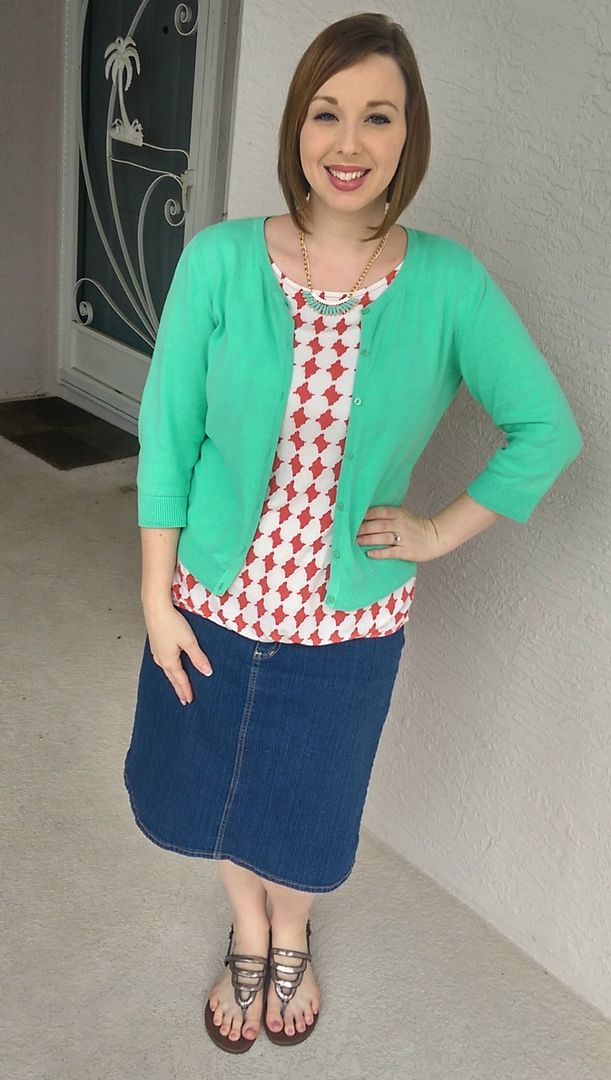 Day 21: Pattern Mixing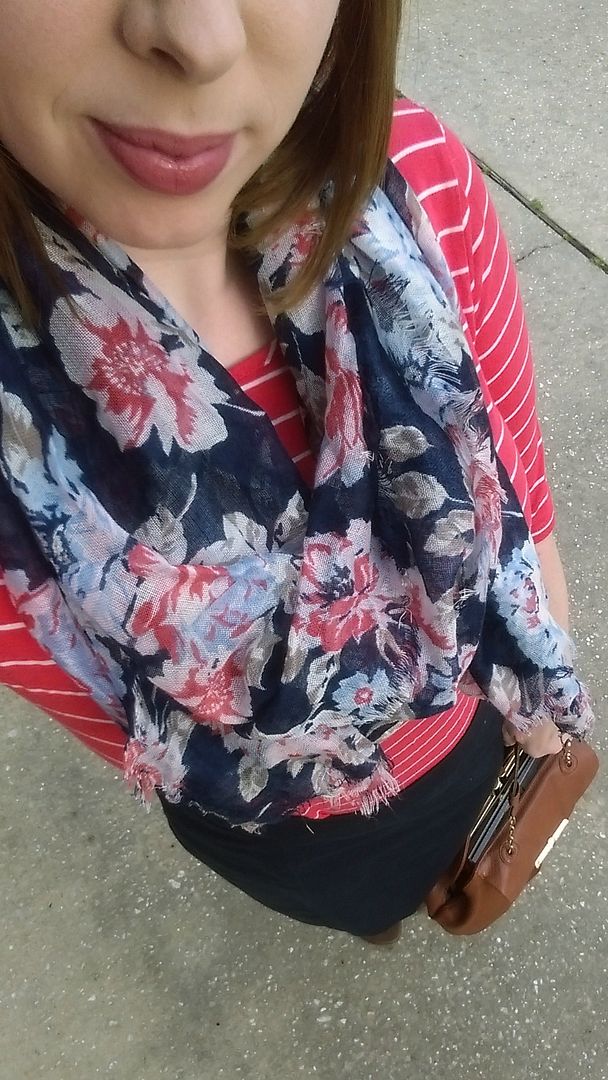 Day 23: Wonderful in White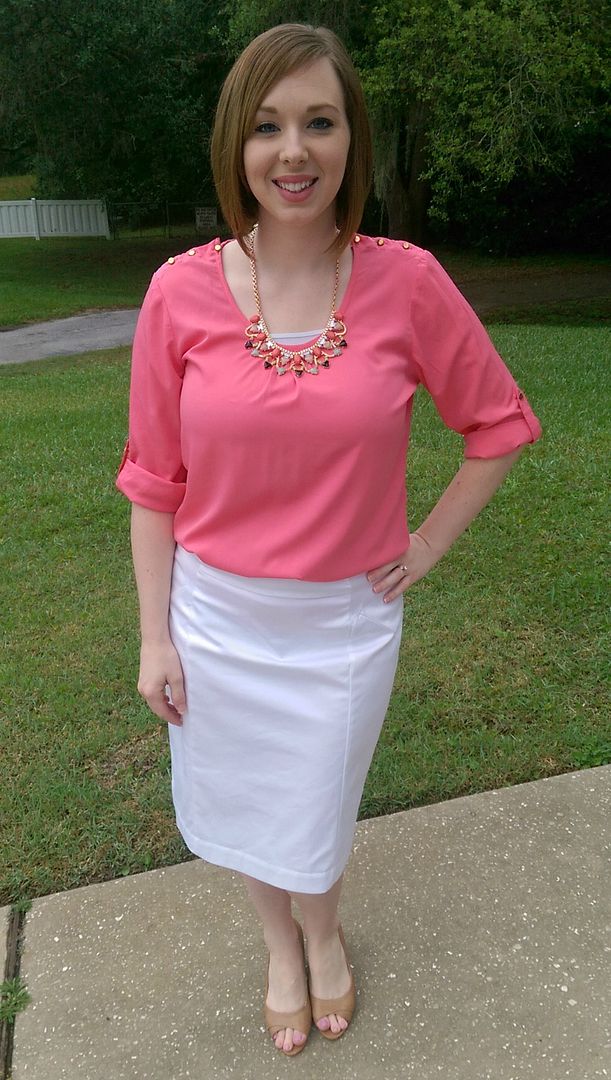 Day 24: Luscious Lipcolor (Pops from NYX butter lipstick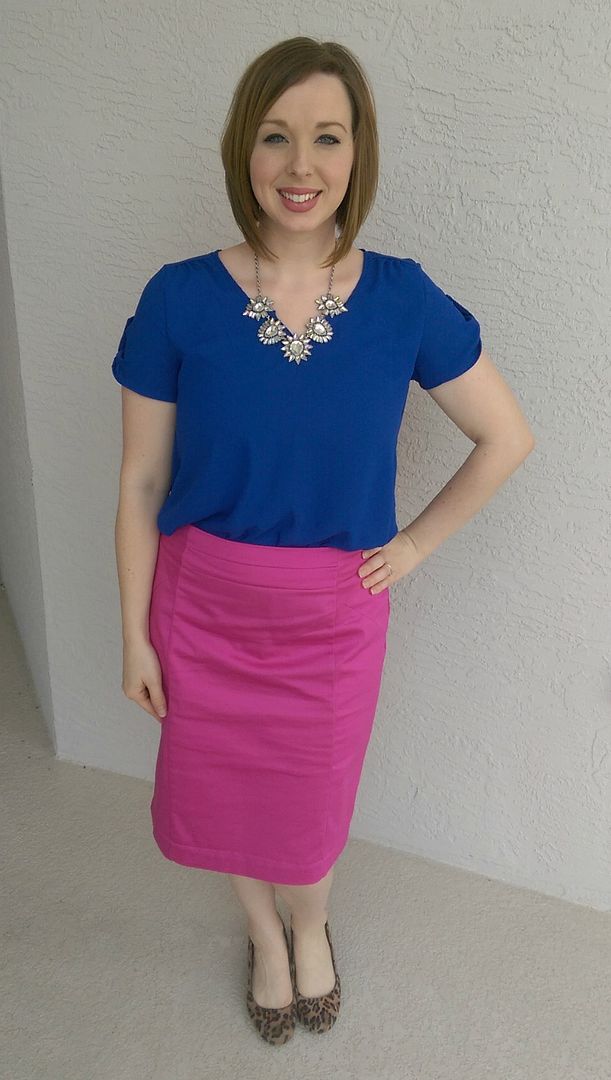 Day 26: Poised in Polka Dots
Is there anything more timeless than black and white polka dots? I can't think of any pattern that just screams, "You can wear me forever!" like polka dots do! When searching for clothes, remember to build your wardrobe around your classic pieces. Trendy pieces are the "frosting" on your classy "cake" wardrobe!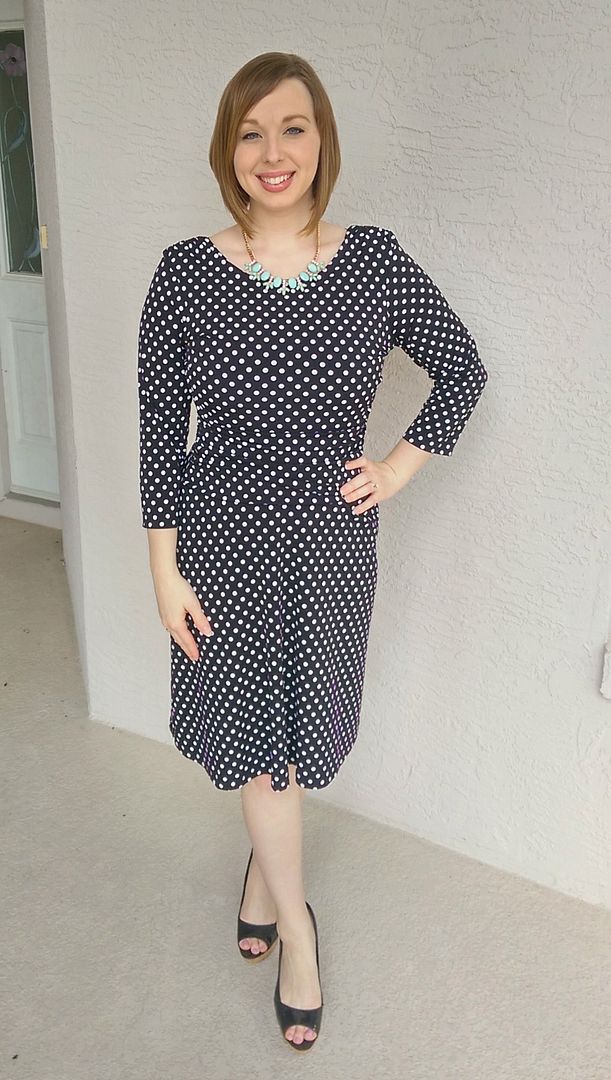 My Mom and went to a Painting with a Purpose night to raise funds for abused children. We had so much fun! I am so going to go back again!