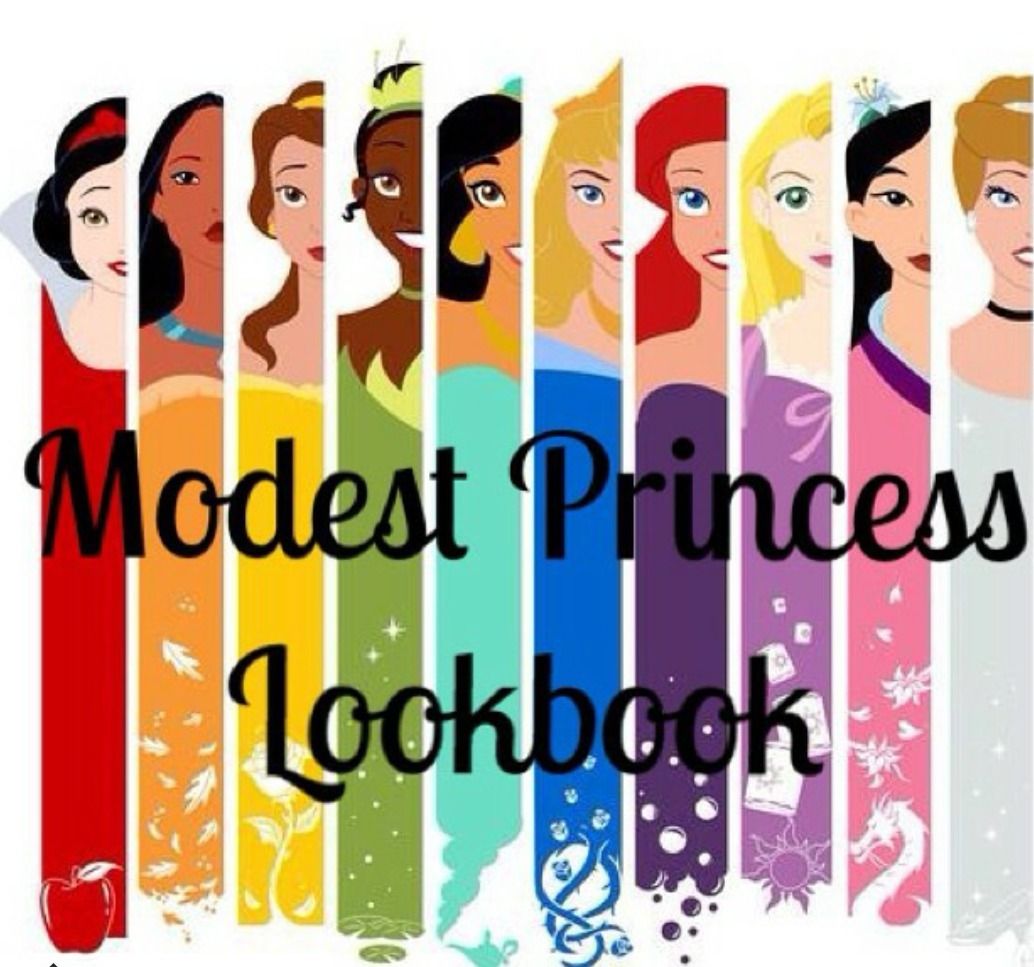 A couple of weeks ago, I was asked by my lovely instabuddy, Ashley from Modestly Hot if I wanted to collaborate with her and some other modest bloggers to come up with a Modest Disney Princess Lookbook. I love Disney Princesses, so that was a no-brainer for me! I was really leaning towards Snow White, but two other ladies did Snow White, so I chose a Princess that I didn't think anyone would do, Tiana from the Princess & The Frog! I know, I know, quite ironic that I'm the fairest of them all! ;) (see what I did there!) But, I had this great, lime green dress that just yelled Tiana to me! So, here's the look I came up with.



I wore a lime green dress with my sparkly gold belt. I found this flower crown at Charlotte Russe for $5 and I knew it would be perfect for the "Tiana" look. I finished off the look with gold wedges and took pictures on a bridge over a swamp! Swamps are definitely Princess & The Frog!



I couldn't be Tiana with out a picture kissing the frog!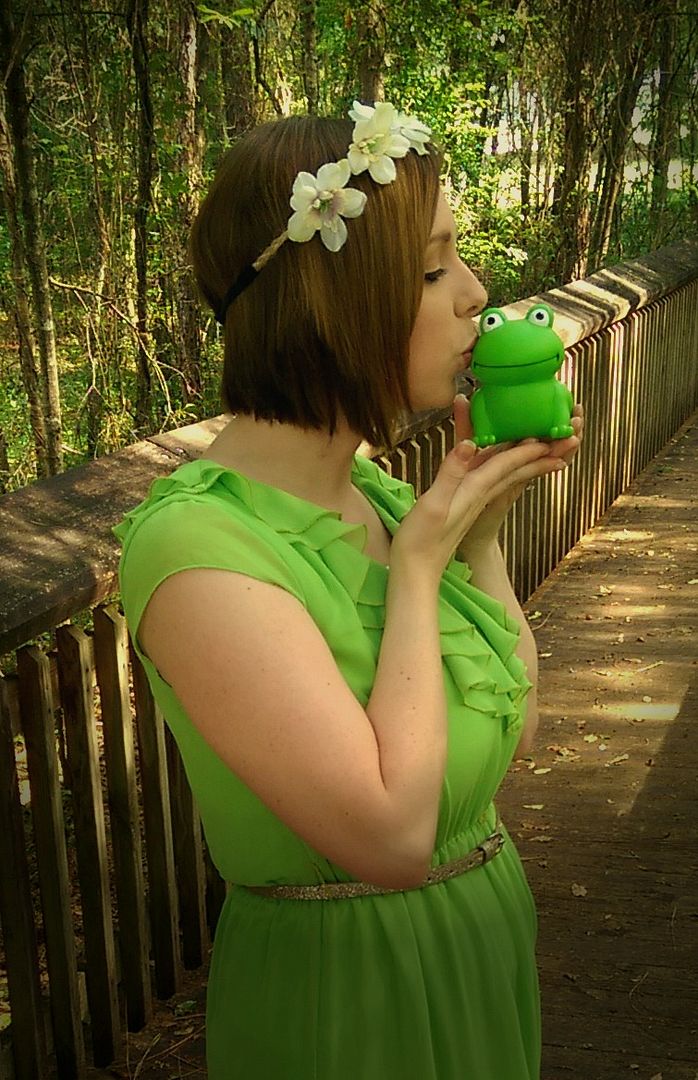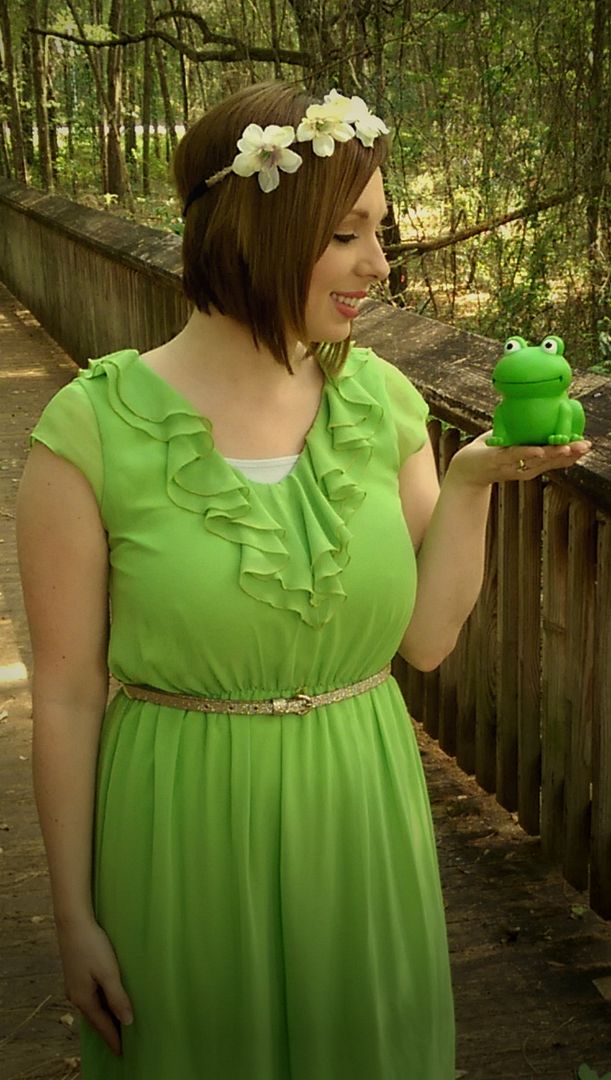 I hope you enjoyed this fun post! If you want to see the other modest blogger's posts on their Disney Princess looks, check out Obssession Expressions's Snow White look, Check out P.Kid's Ariel look, and our lovely host Modestly Hot's Snow White look.