I just recently heard about the Christian clothing company based out of Houston, Texas called 139 Made. Their shirts are all faith based with a great message on each shirt. 10% of their profits go to stop human trafficking. I love to not only support Christian companies, but also ones who have a cause greater than themselves. My husband is wearing their Isaiah Eagle Tee and I am wearing their Sparrows Tee. 139 Made is giving all Modern Modesty followers 10% off their order by using the code MODERNMODESTY.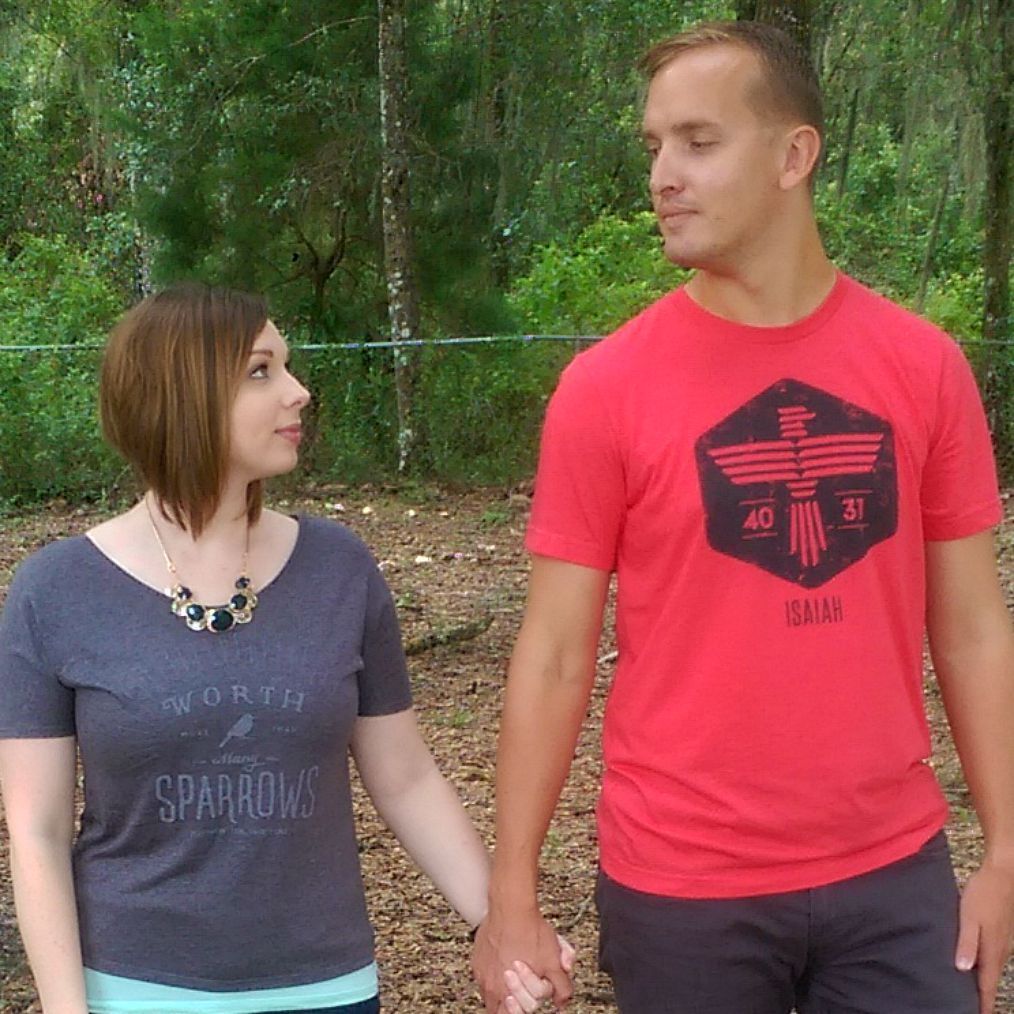 Just in case you can't read my shirt, here's a close up!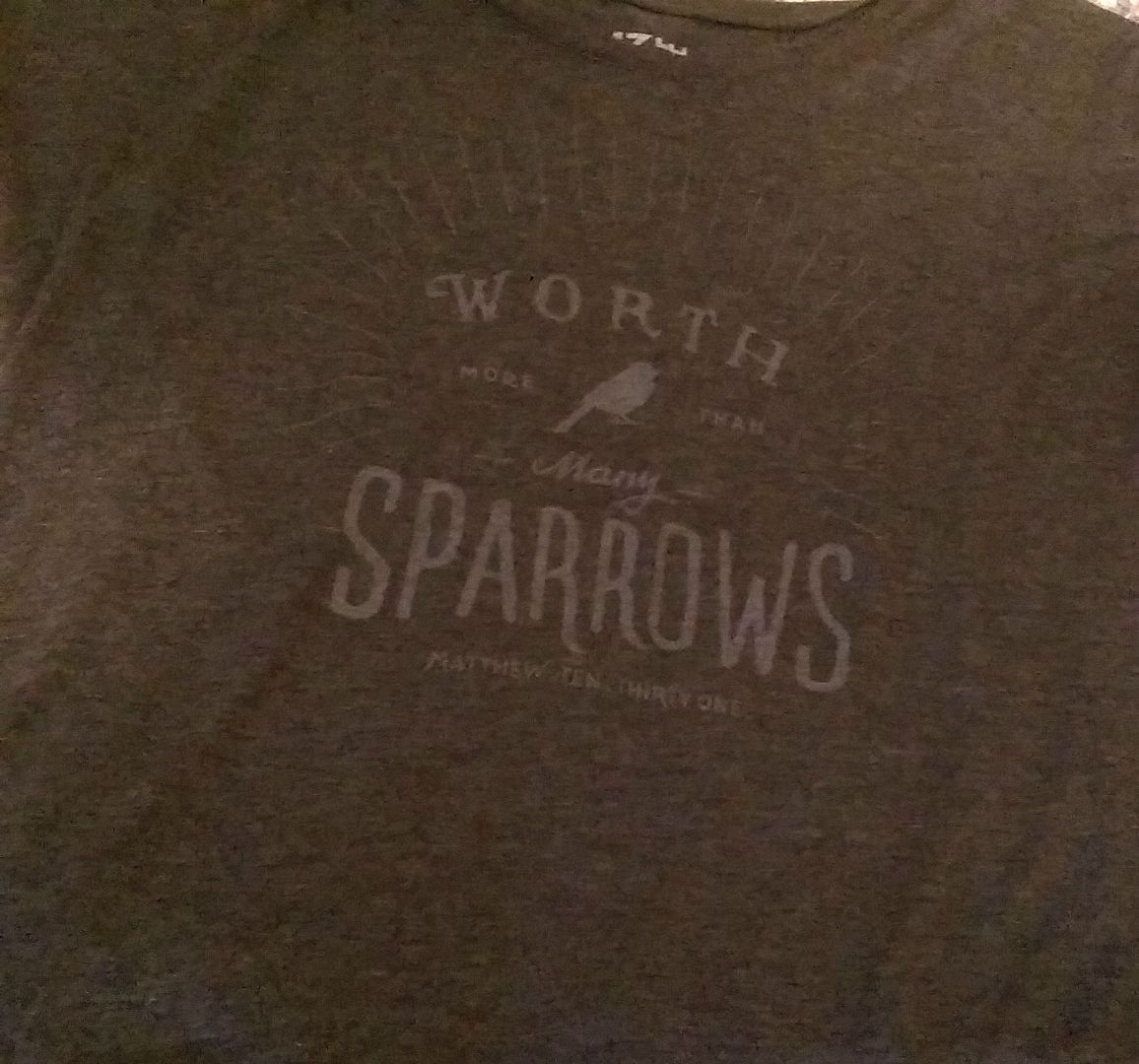 The necklace I am wearing above is a really cool Avon necklace! It is a 3-in-1 necklace! I like that you can change it up, I will get a lot of use out of it! You can get it from my friend Jennifer who sells Avon. You can also add her on Facebook to keep up with her sales and what not! Here's a close up of the 3 different ways you can wear the necklace!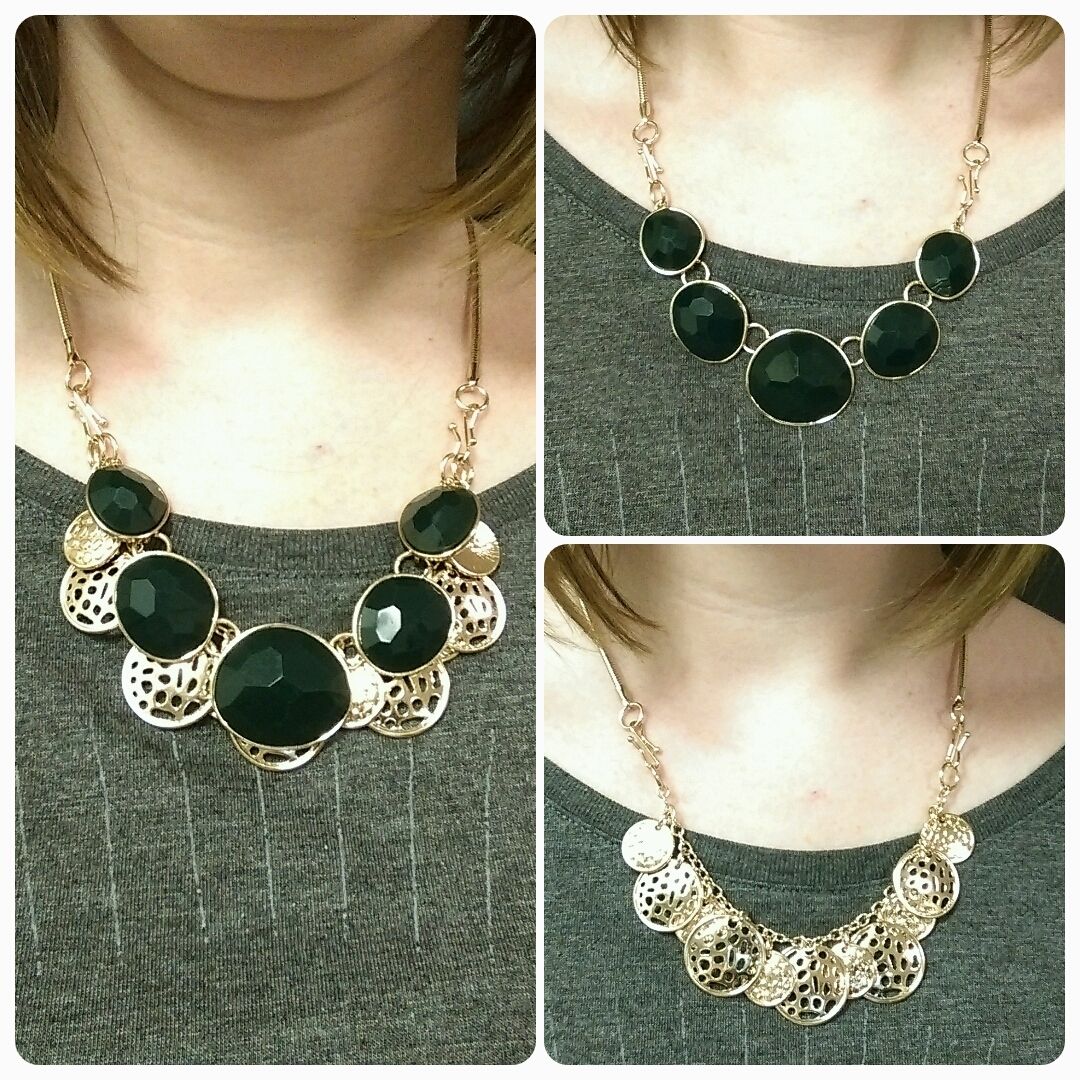 Also, for the month of August we are back with a new style challenge, YAY! I love style challenges!! I've told y'all before, without them, I tend to want to wear the same items over and over. But, with the style challenges, I get outside my comfort zone and create new outfits! I hope you follow along! If you are on Instagram, use the hashtag: #modmodaugust2015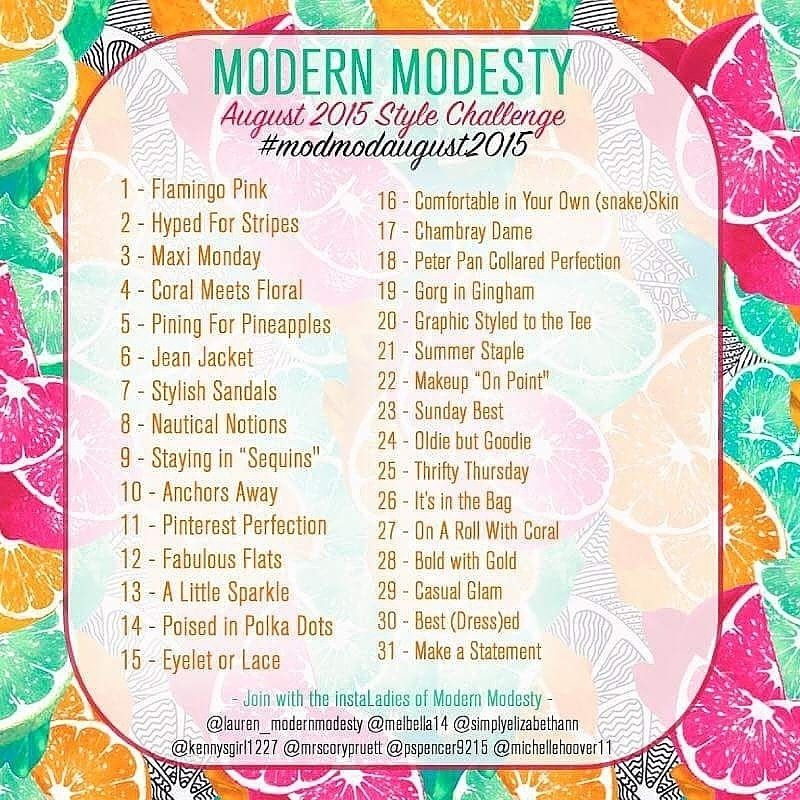 Here's my looks from the 1st on!
Day 1: Flamingo Pink (I was chosen to be a secret shopper at JCPenney and I got a $125 gift card for doing it! I bought this shirt with that!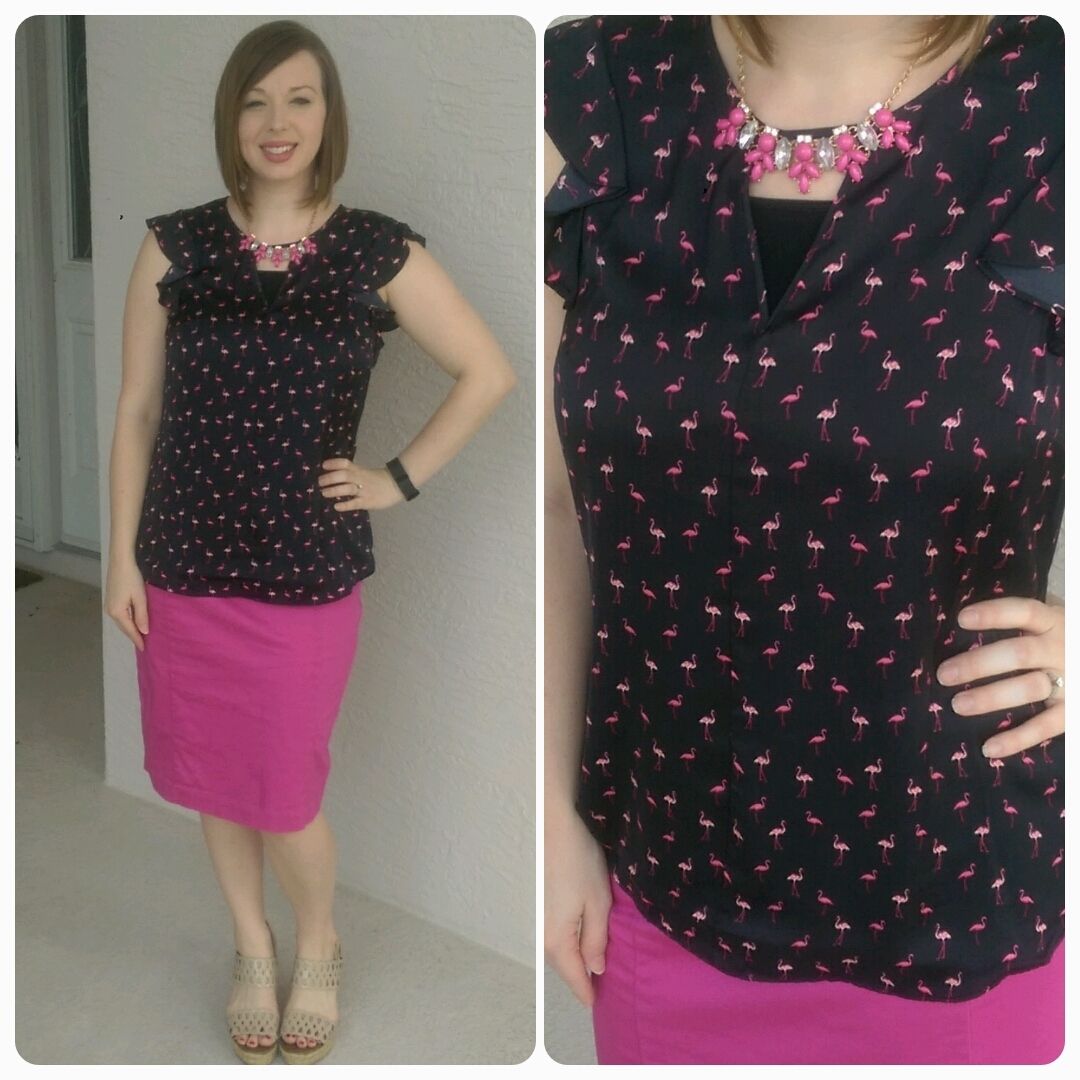 Day 2: Hyped for Stripes
Dress: Ross - $16.99
Necklace: Rocksbox (use code modernmodestyxoxo for a free month)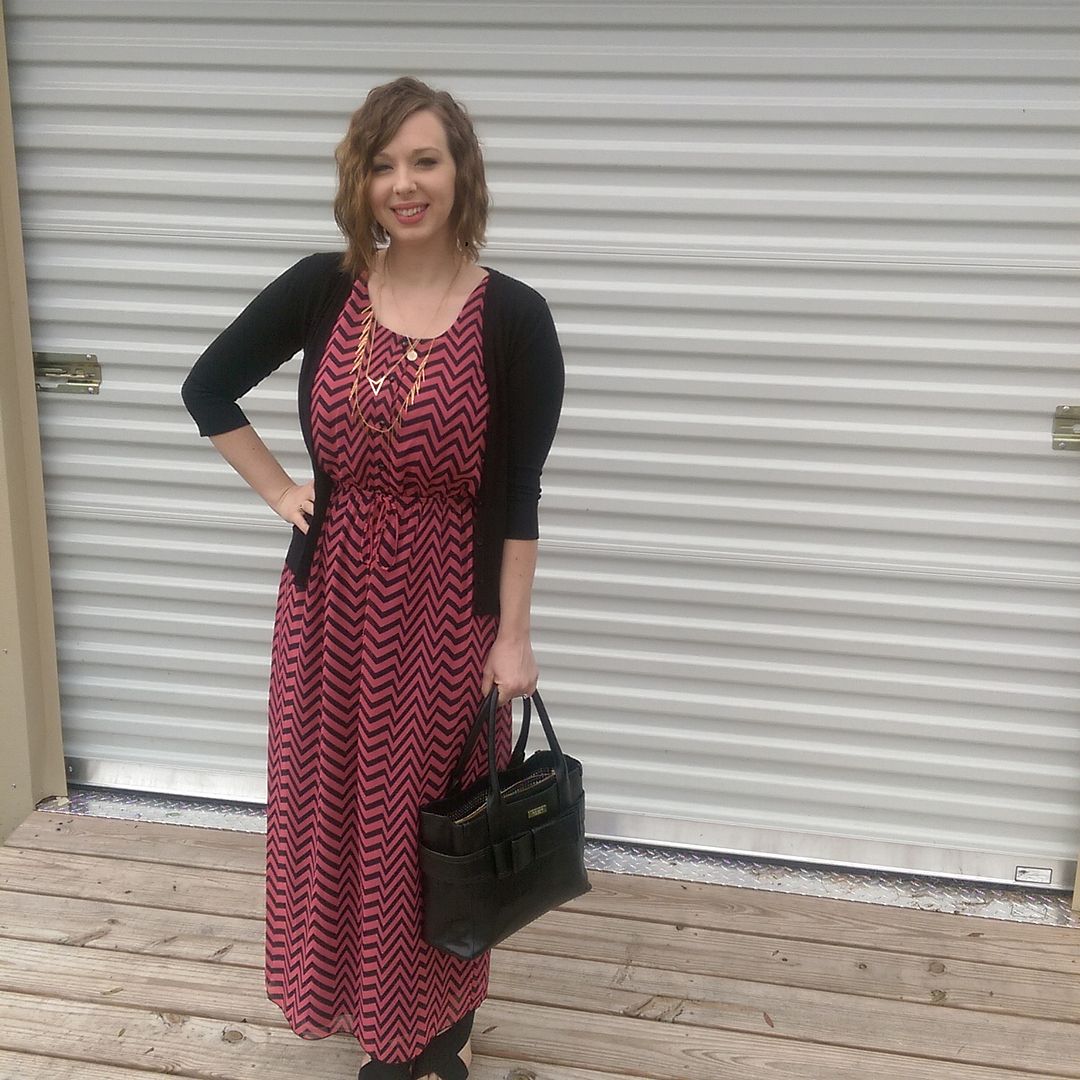 Day 3: Maxi Monday
Skirt: Target ($7.99 with a cartwheel coupon)
Shirt: JCPenney ($5)
Necklace: Rocksbox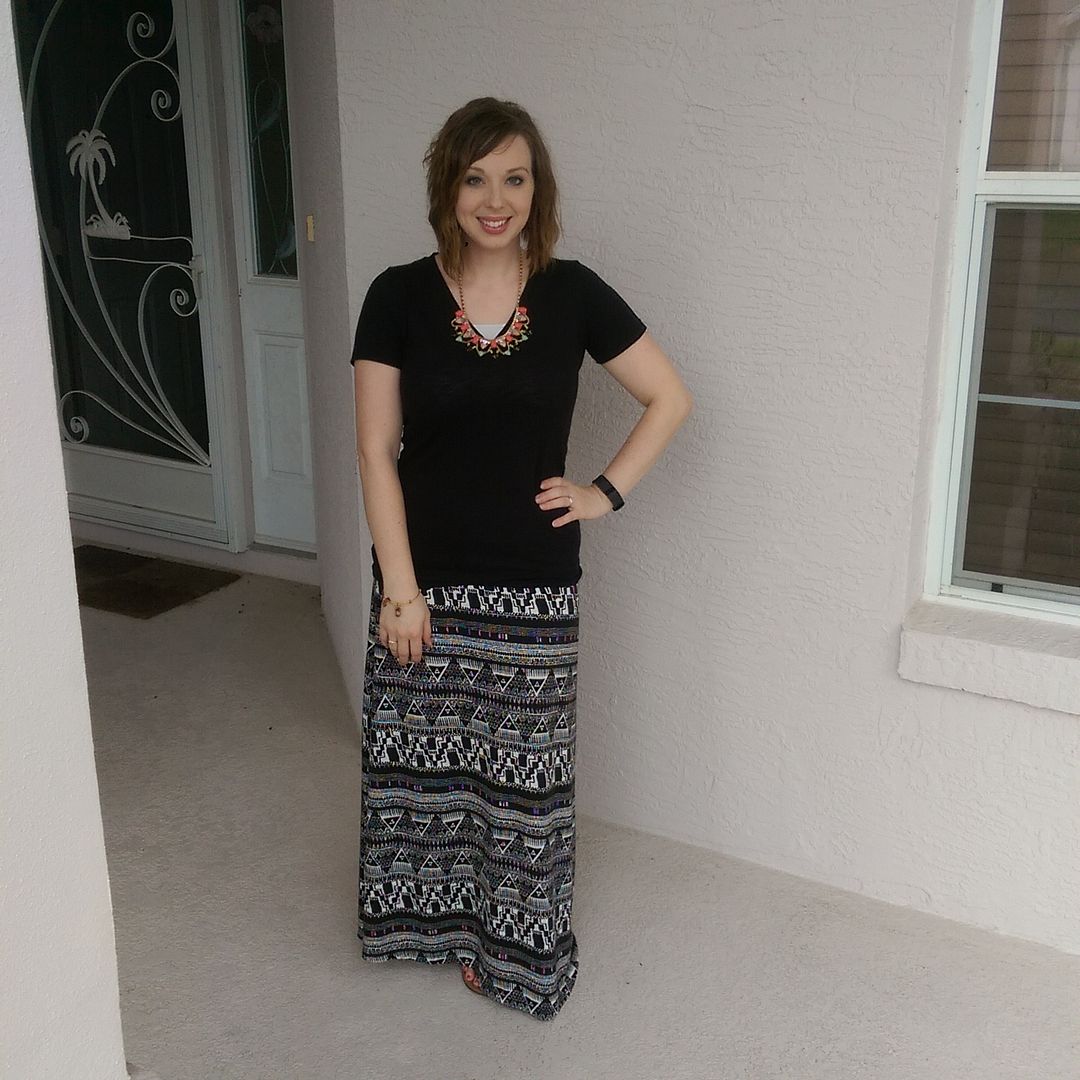 If you are still doubting the 3D+ lashes, here's my personal results! Younique vs. Great Lash. You can get yours today at www.lashesbyLaurenAsh.com