I went thrift store shopping this weekend for the first time since I've moved down to Mississippi, and I have to be honest, I wasn't expecting to find anything good... But, boy was I wrong?!! I found lots of GREAT items!
There is a story behind the Dave Ramsey book...I have been praying to find one at a thrift store for about 4 months now, and my friend and I were about to leave the thrift store yesterday, and I remembered I didn't check the book section. So, we quickly ran back there, and lo and behold, it was right there waiting for me with a price tag of $1.59! I couldn't help but think God was showing me, He loved me, by putting all these great items in my path!
Here's my fabulous finds minus a brand new Mary Kay pink satin lipstick for 79 cents!! :)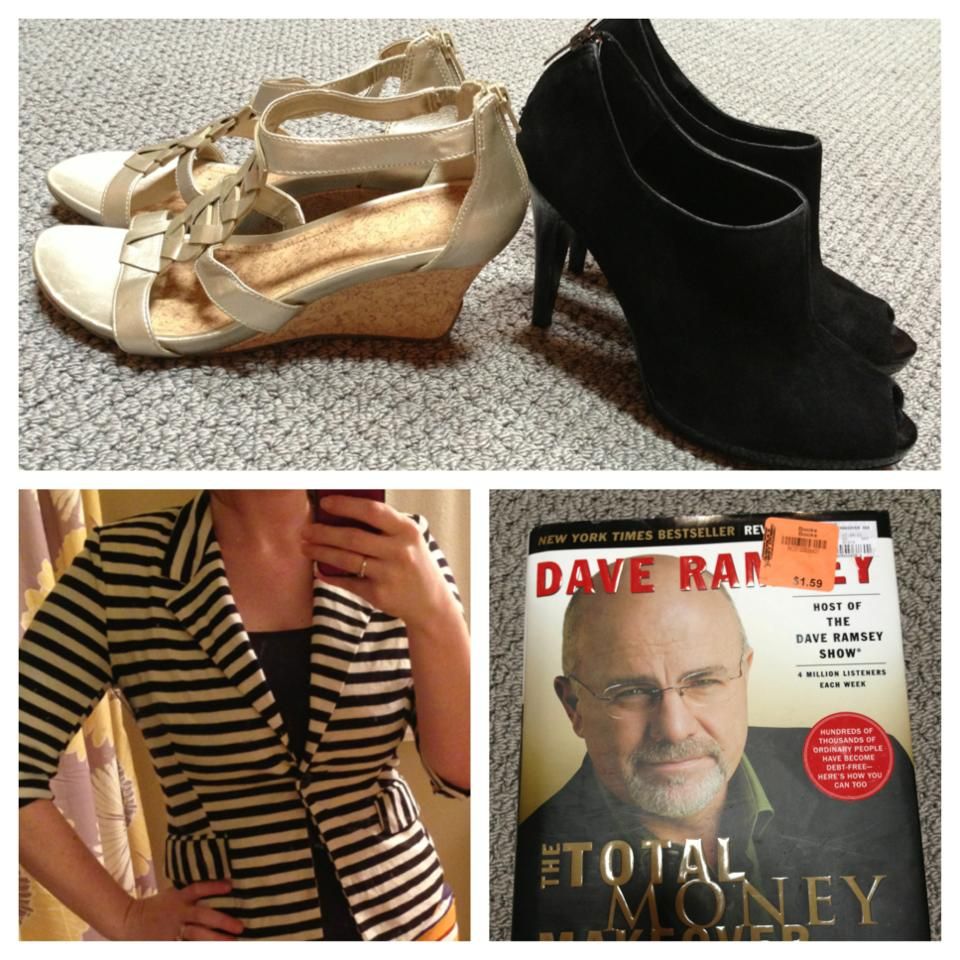 I was really excited about finding this striped blazer, because I just bought a cobalt shirt Friday night, so the second I tried this jacket on, I knew it was meant to be paired with it!
I didn't waste any time, I wore my new cobalt shirt, blazer, and Nine West booties to church the next day!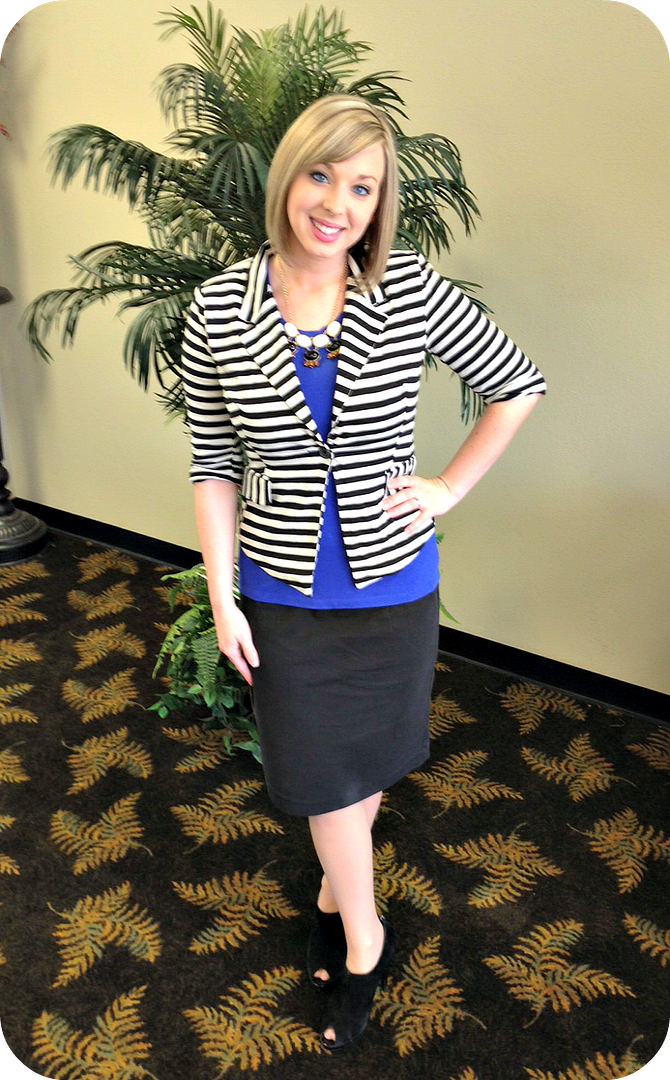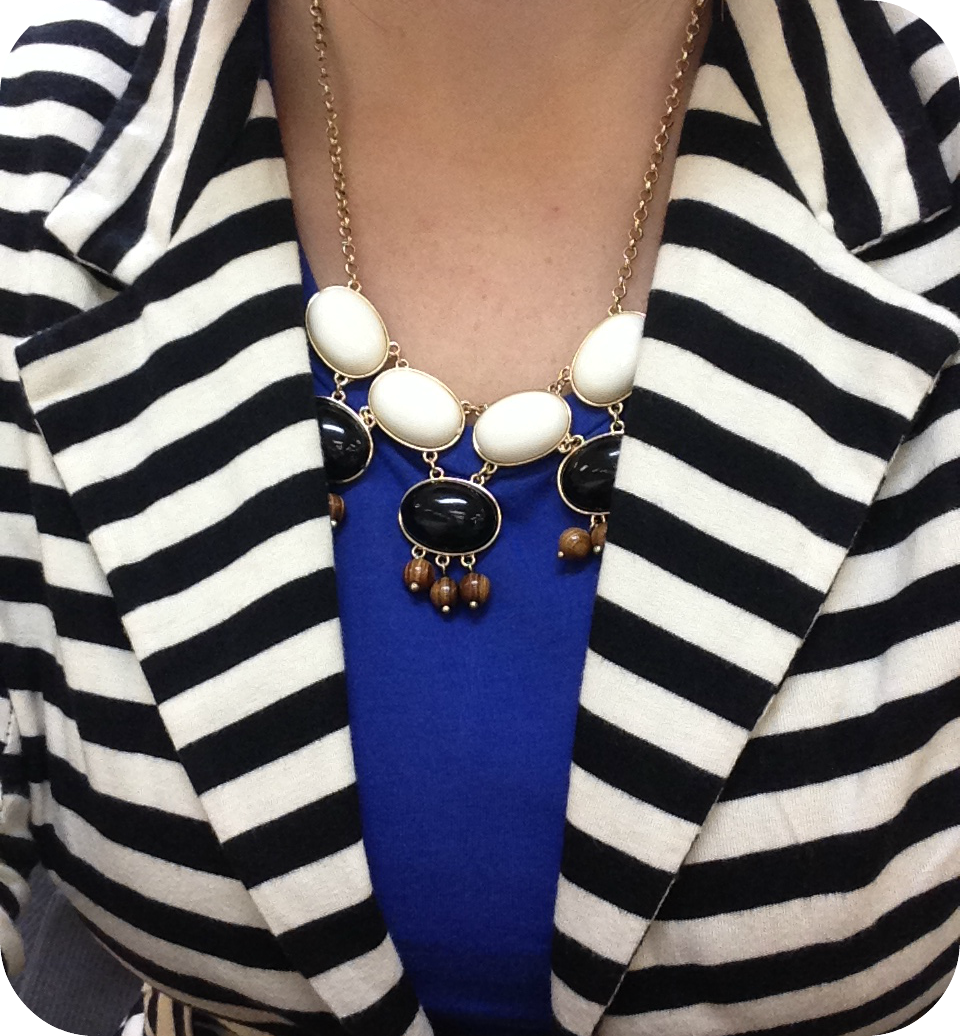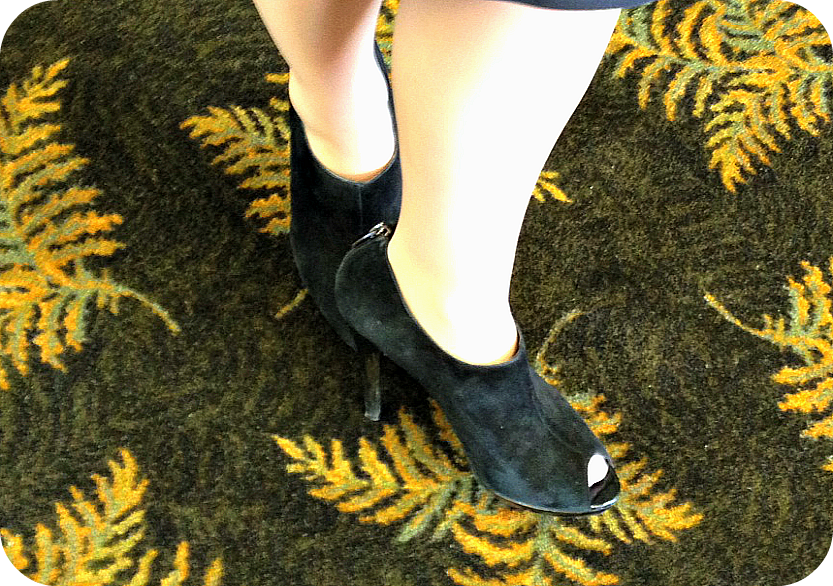 Love my new (to me) Suede Nine West booties! Perfect for fall!!
You will be seeing all three of these items many more times!
Linked up with:
The Style Record
,
Grab a Friend Blog Hop
,
Real Girl Glam
, &
Style Elixir