After surviving the first three weeks of school as the "new" Math teacher...I decided I was in need of some retail therapy! Boy, did I find some good deals! First, I started at the J.Crew outlet, (because I get a 15% off teacher discount) Woo-hoo! I found this darling navy polka dot tee ($12), kelly green scarf ($10), and this burgundy long sleeve shirt($10.)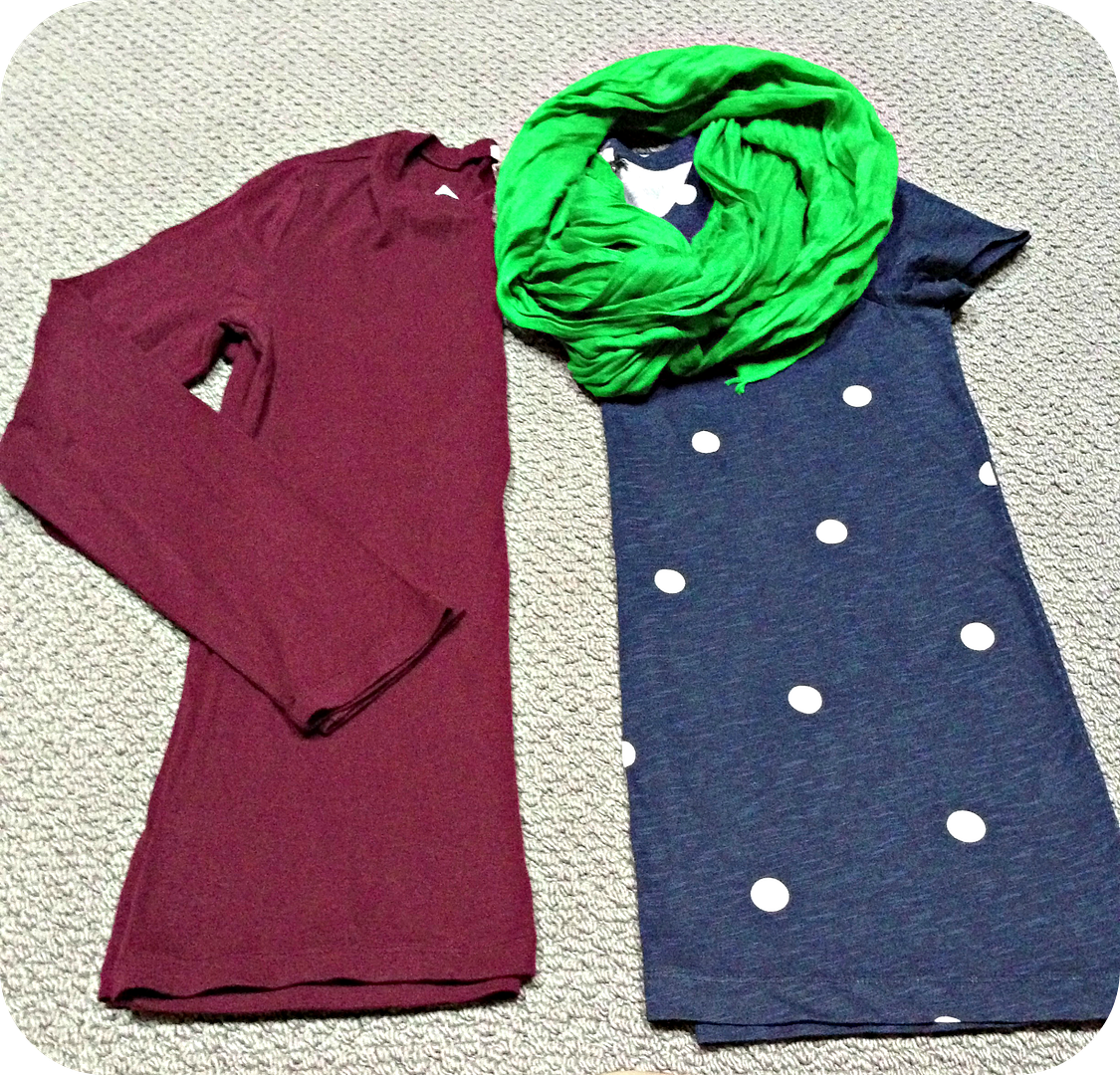 Then, I made my way over to Rue 21 and found these 3 necklaces that I've been looking for online for weeks! They were $20 for all three! What a bargain!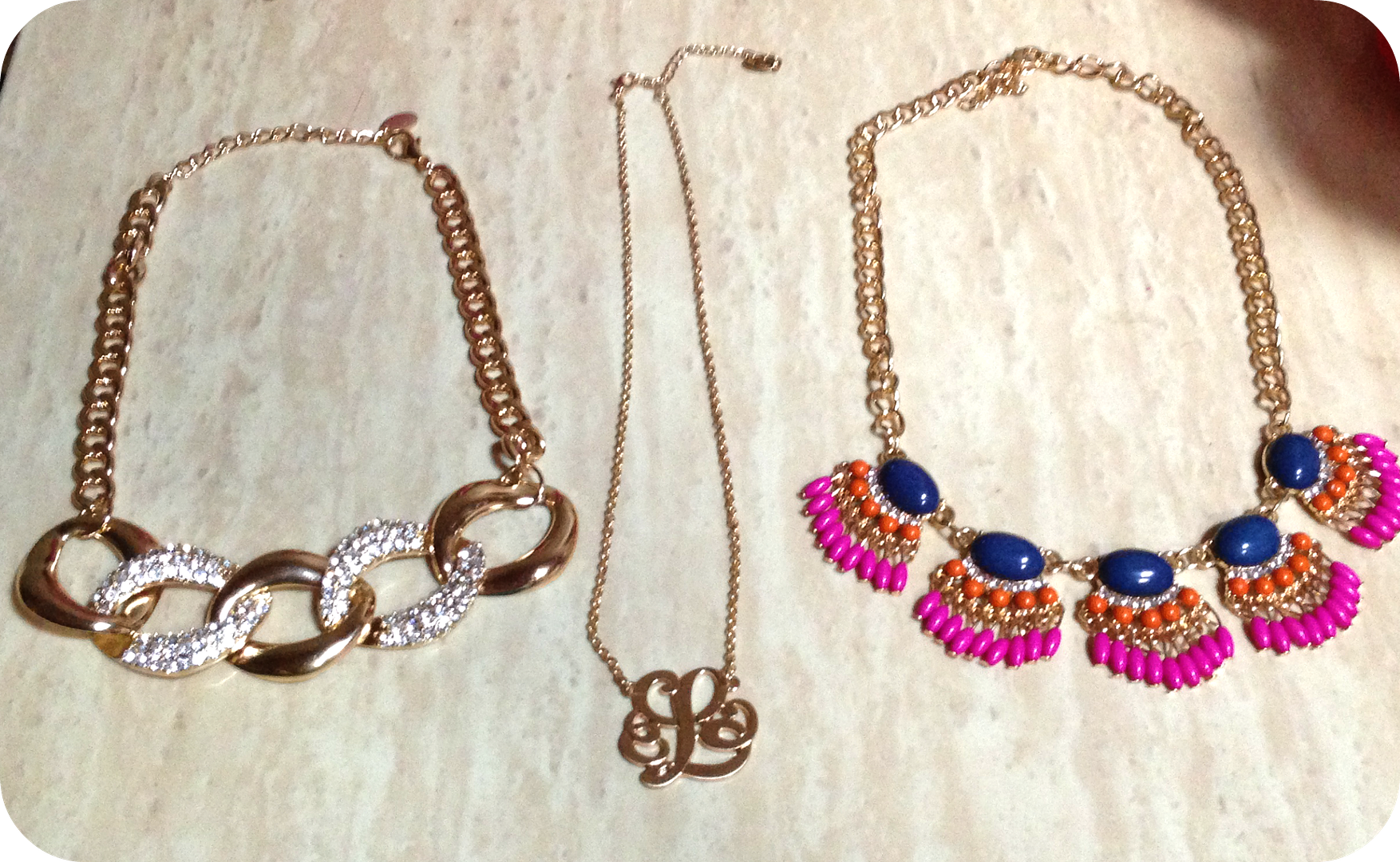 Here's how I styled my new shirt and one of my necklaces to church today.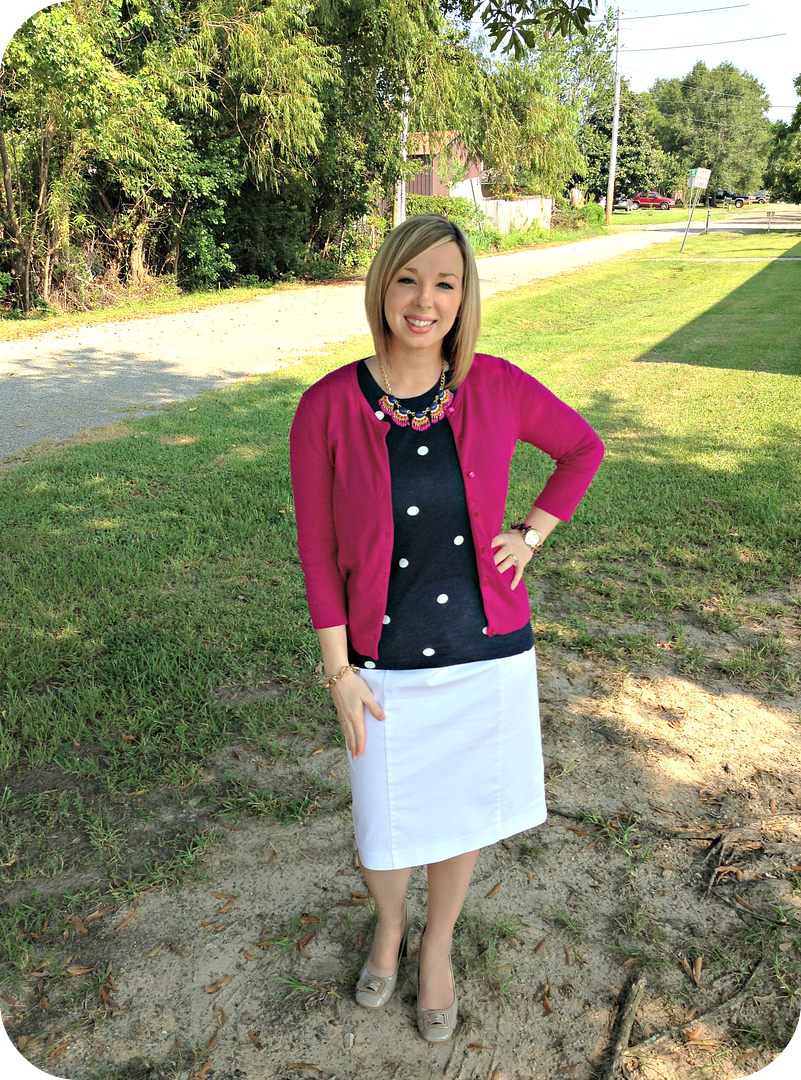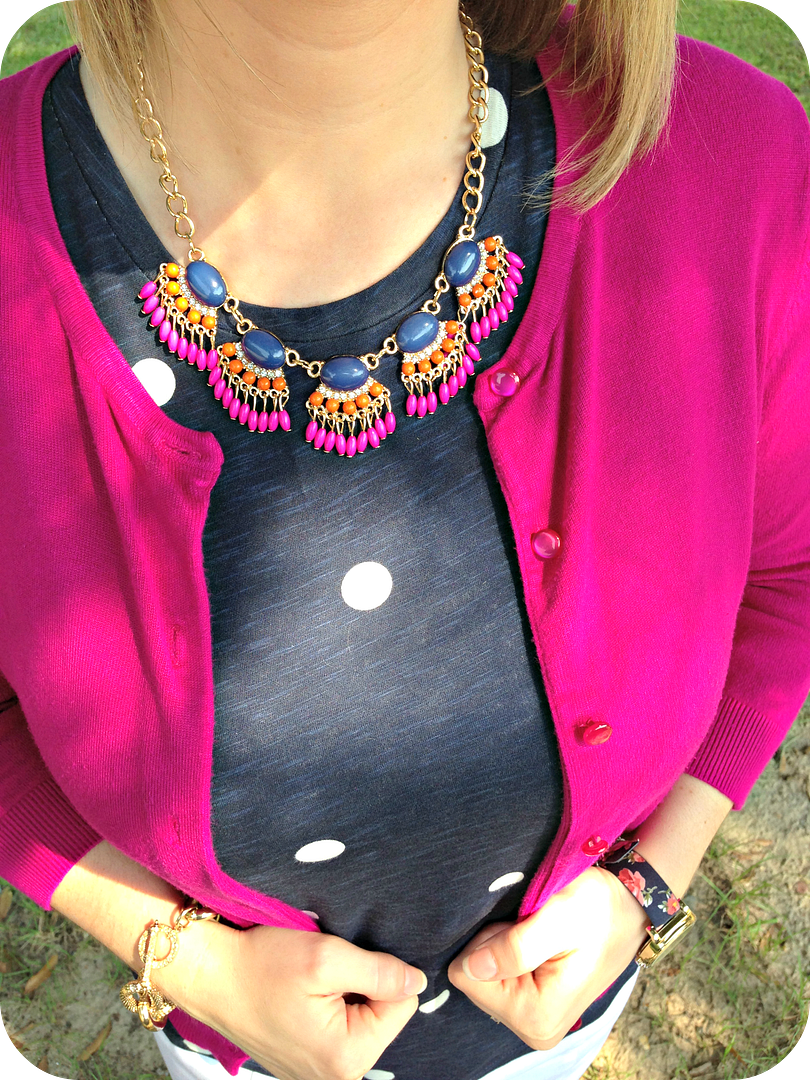 Who else loves J.Crew?? I was a loyal Ann Taylor girl, since I used to work there...but now I'm starting to love J.Crew more...or maybe equally?
Linked up with
Jen
.