Happy Friday! TGIF (Can you tell I'm a teacher?!) ;) Yesterday, when I was out looking for a nightstand for my bedroom at K-Mart, I moseyed my way over to the clothing section to see what was going on...
(I hadn't been in K-Mart in forever!) Luckily, they were having a huge sale, and I found the PERFECT fall maxi dress for $9! I'll be honest, I usually hate how maxi dresses/skirts look on me, and I almost didn't try this one on! But, I'm so glad I did, because it fits me great!
Many ladies have asked me if they could wear maxi dresses/skirts in the fall. The answer would be yes! Summery dresses can easily be made "fallish" by adding a cute jean jacket or cardigan over them. Especially, if you live in the South like me, and it's still in the 90's every day!
I paired my new maxi with a navy cardigan, brown belt, and my new gold "L" Monogram necklace! This was a perfect outfit to teach in all day!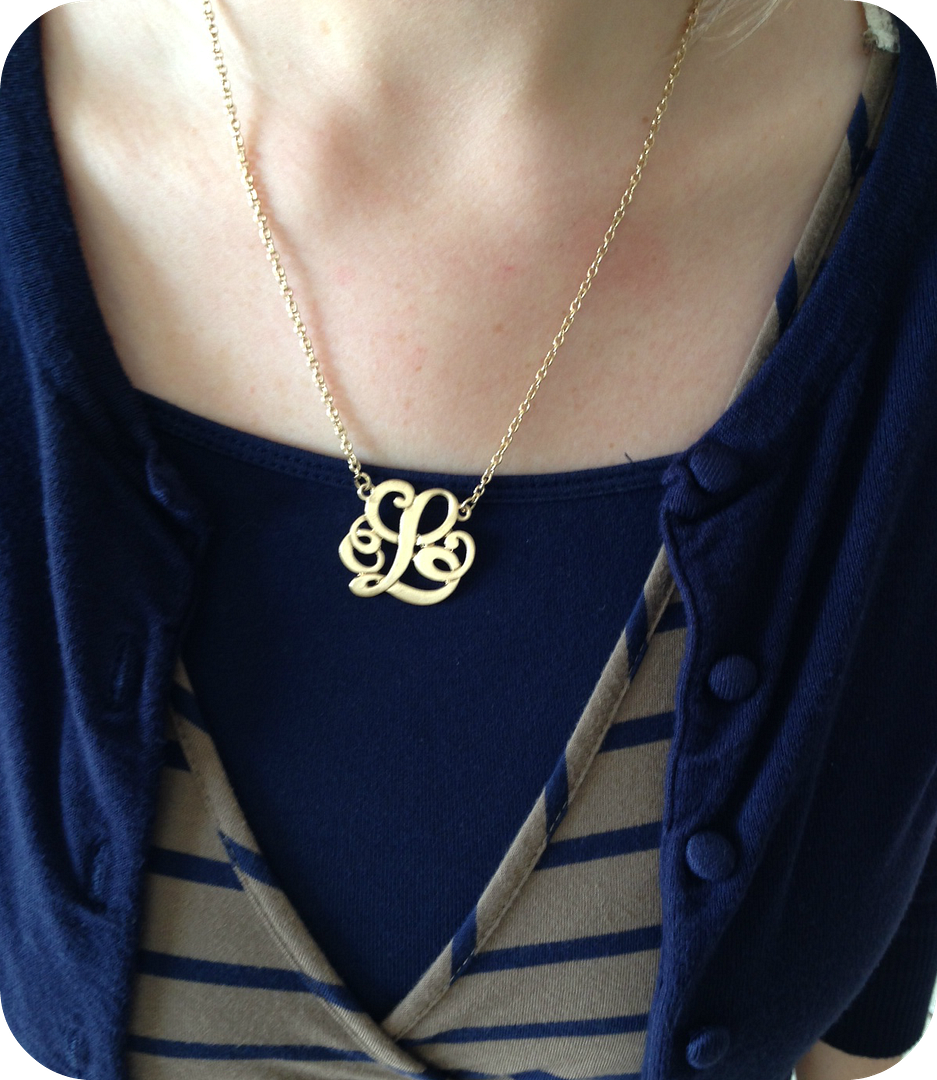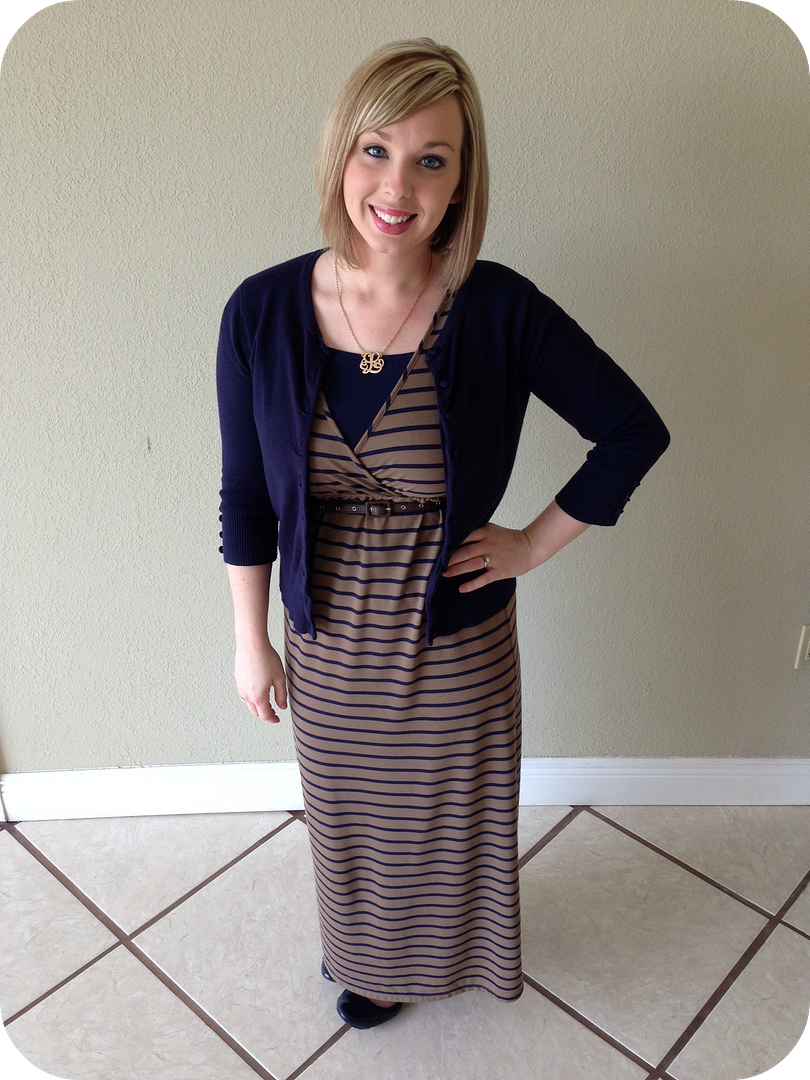 I love getting to work along side my husband Monday-Friday, and in the ministry on the weekends, there in no great joy than to serve the Lord along side your man! :)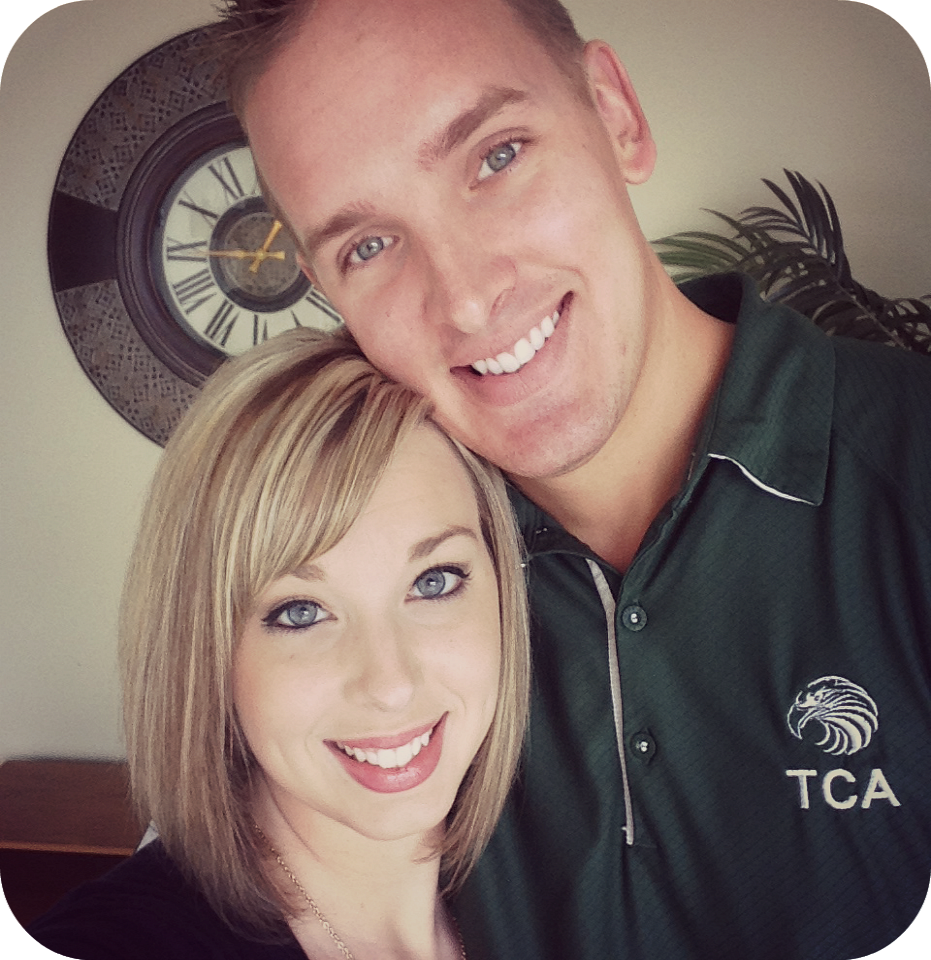 Linking up with:
LuLu's Love List