After I got dressed this morning, I noticed that my outfit was almost ALL thrifted! While living in Portland, Oregon for a year, I became a HUGE thrift store shopper! I'm a Christian school teacher, and if you didn't know this already...I'll let you know, we don't make the big bucks, so I HAVE to find good deals! Here's some tips for shopping in thrift stores...

1. Find thrift stores in "rich" areas, they usually have the best name brand clothes!

2. Don't just buy things because they fit you, make sure they're stylish or classic pieces too!

3. Stick to buying classic, solid pieces, they tend to not "look" like they from a thrift store.

4. ALWAYS check the shoe section, people give their nice shoes to thrift stores A LOT!
(half my shoes are from Goodwill!)

5. Pray before you go! I always find awesome things, when I pray!! :)
Here's my thrifted outfit!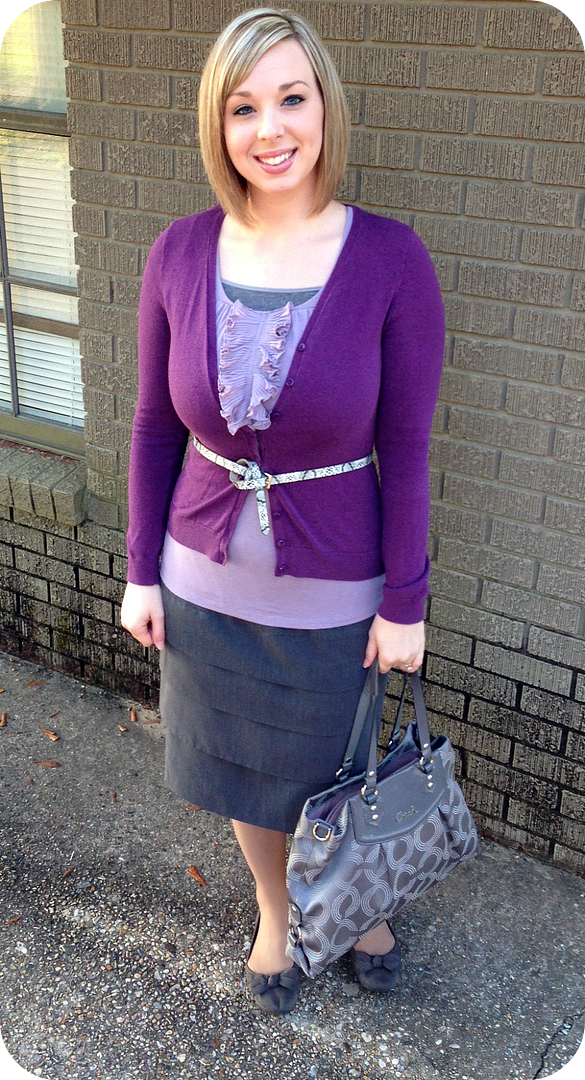 Cardigan- H&M $8
Shirt-Goodwill (Limited) $3
Skirt-Goodwill (Worthington) $6
Shoes-Payless $10
Belt-Free on a skirt I bought
Purse-Coach (Gift)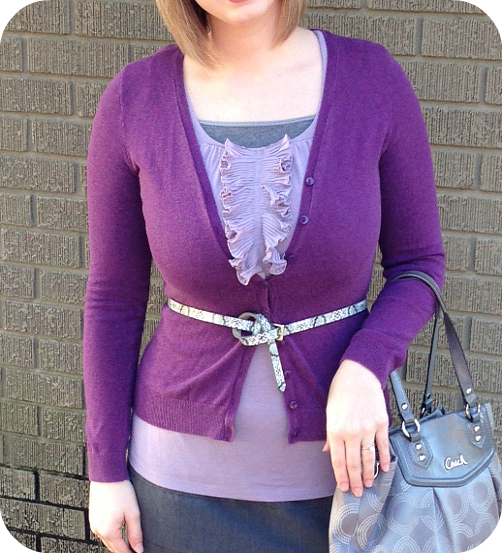 Linking up:
Happy Aloha Friday Link-up
,
What I'm Loving Fridays
, &
Casual Friday