I was contacted by Raezy to review one of her modest dresses, so I looked over her website and picked out the peplum dress. I had been looking for a nice peplum piece, since they are super flattering for postpartum mommas. One thing that is hard about finding cute dresses in "normal" stores is that they are always too short on me! So, when I received this Peplum LBD from Raezy, I tried it on right away, and it was the PERFECT length! I was so happy! It also is SUPER comfortable. It's made from a very soft jersey-knit like cotton. So, if you've been looking for a nice, modest dress, Raezy's is the place to look! One thing that I LOVE about this shop, is that everything is hand-made and she even can do custom dresses! So, when I can't find something I'm looking for again, I'm just going to show her what I want, and ask her to make it the same, but longer!
Here's how I styled the Peplum LBD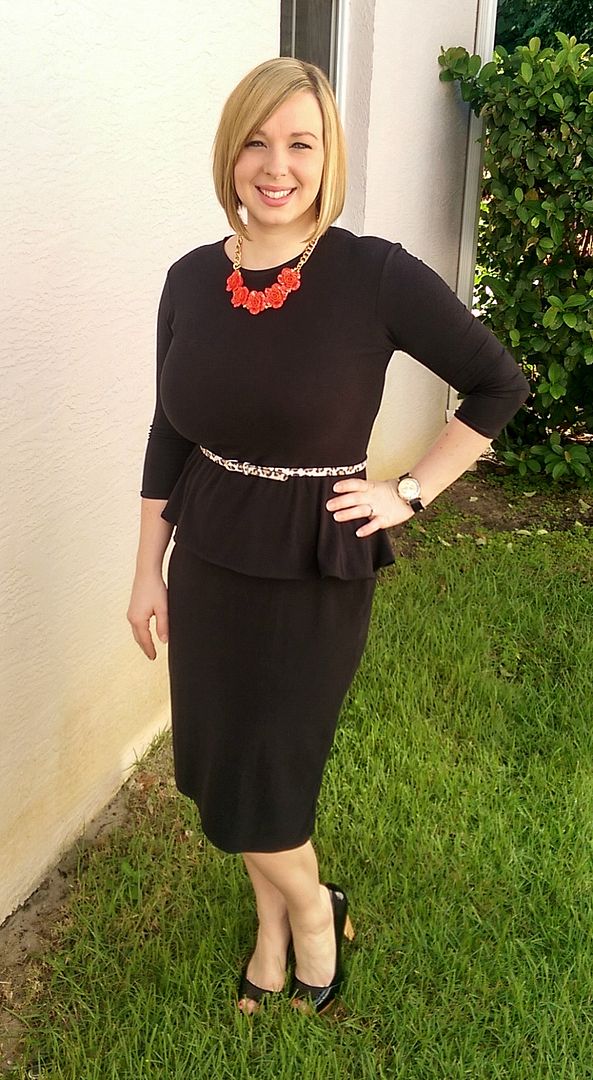 Dress: Peplum LBD
Necklace: Rue 21
Shoes: Marshalls
Belt: Ann Taylor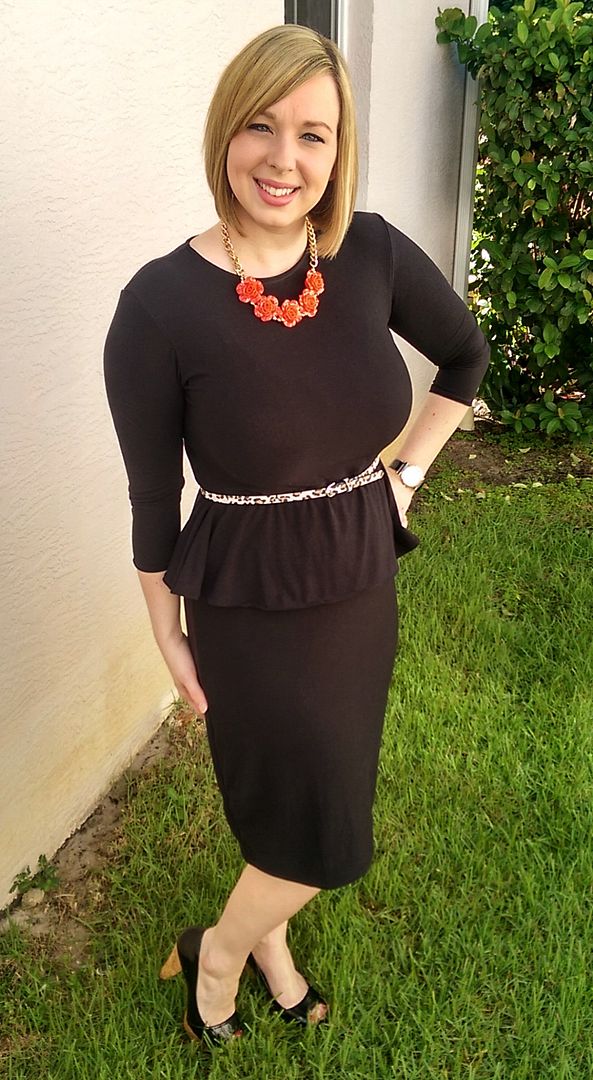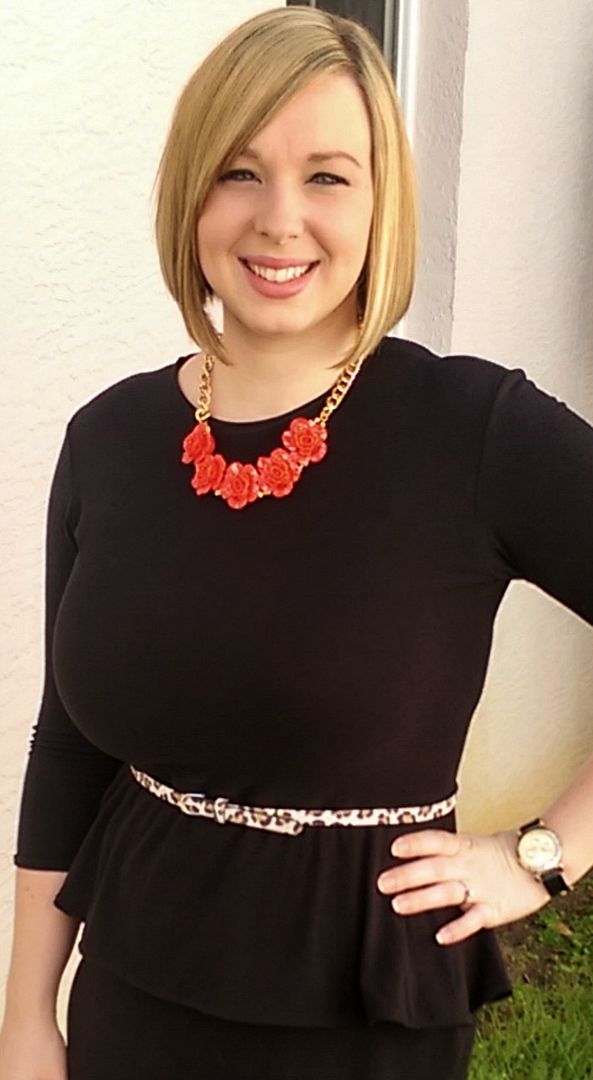 And here's one of my cute little man! He's growing so fast! Already 8 weeks old!