If you've been following my blog for a while now, you would know my purpose is to help ladies not get stuck in the jean skirt, t-shirt, pony-tail, & tennis shoes rut...Well, I also hope by helping ladies become more modern, that their husbands feel the need to "modernize" their wardrobe as well.
I am blessed with a husband who doesn't need me to help him get dressed, actually he usually helps me get dressed! My husband was a missionary's kid to Mexico his whole life, so he didn't have nice fashionable clothes growing up. He had second-hand, Wal-Mart clothes that people gave them. When my husband moved to America to go to college, he started buying his own clothes. He starting studying GQ and advertisements to see what was in style for men. When we were in college, guys would always tell me I was dating the best-dressed man in college. I agree. He is seriously the best dressed man I have ever seen. :)
So many pastors, missionaries, and laymen are still wearing their shirts and ties from the 90s! It's not only feminine to dress nice. Men need to know how to wear a suit and pair ties with shirts. So, since I have my very own GQ model living with me, I asked him to give men some pointers on how to be modern and look sharp.
Suits
First, make sure your suit is the
right size.
Any major department store can measure you and fit you for the correct size suit. Your suit shouldn't overlap in the front, but it should be able to be buttoned comfortably. Your jacket should not be pulling in the back or across the front. Your pants should not be bunched up at the end, but should rest comfortably at the top of your shoe and fall to the bottom of your heel. Every man that wears suits regularly should have a gray, navy, and tan suit. Keep it simple and classic with suits!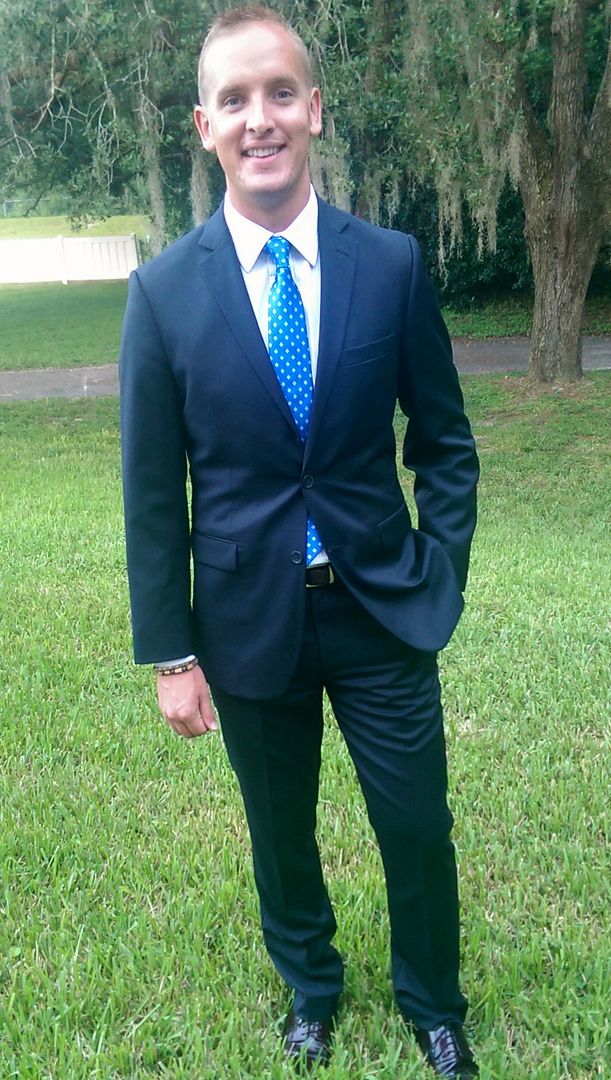 Dress Shirts
Stay away from bright solid-colored shirts. (Especially ones with matching ties in boxes, actually stay away from ALL boxed shirts/ties!) You should have shirts that match all your suits and that are remixable with many different ties. Try to keep it to classic colors, white, blue, and light colored patterned shirts.
Never dry your dress shirts
. That makes the collars deformed and the color fade. Hang up and iron your shirts. Nothing worse than seeing a man in a wrinkled dress shirt.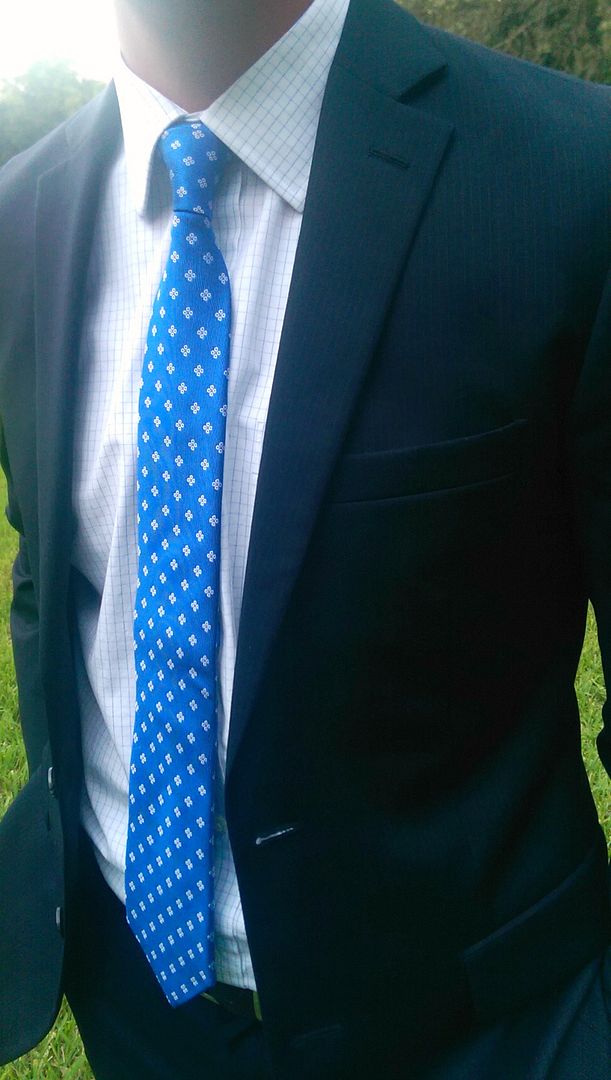 Ties
Graphics, words, cartoons, etc... are a NO-NO! Keep it classic, with stripes, polka dots, or solids.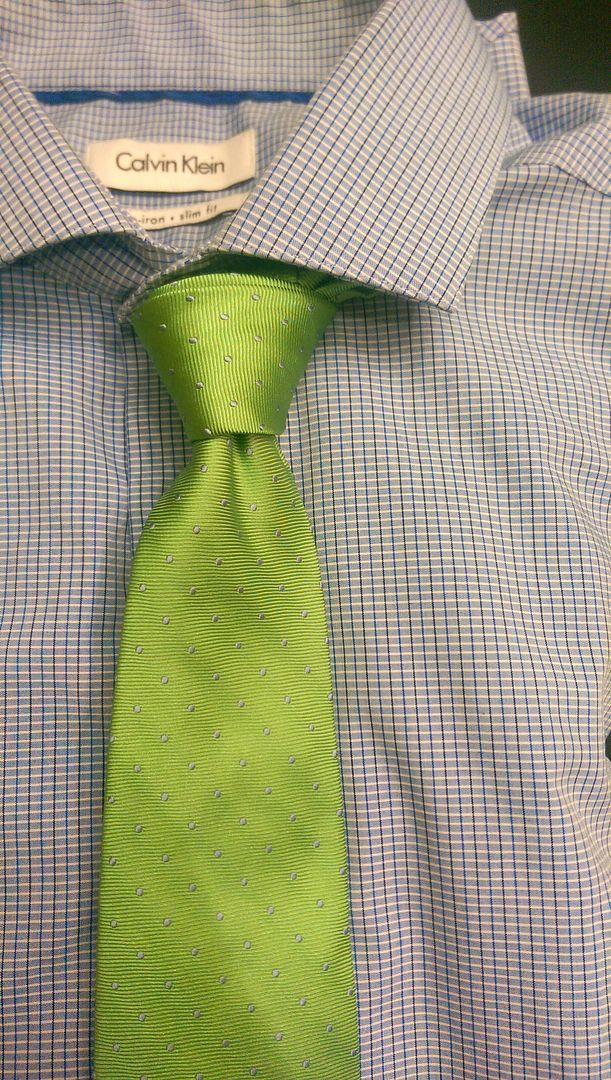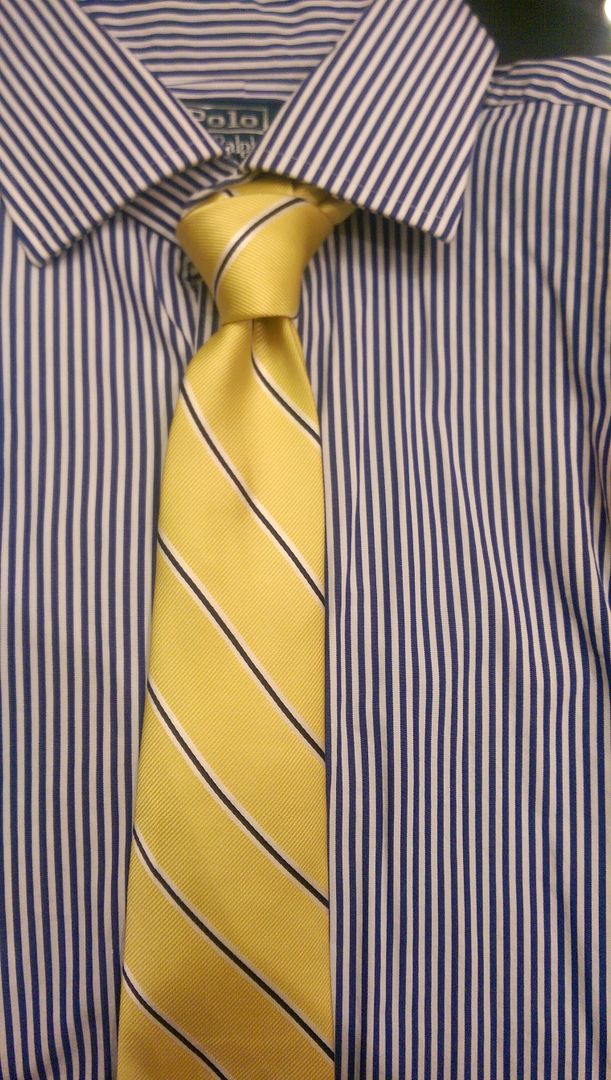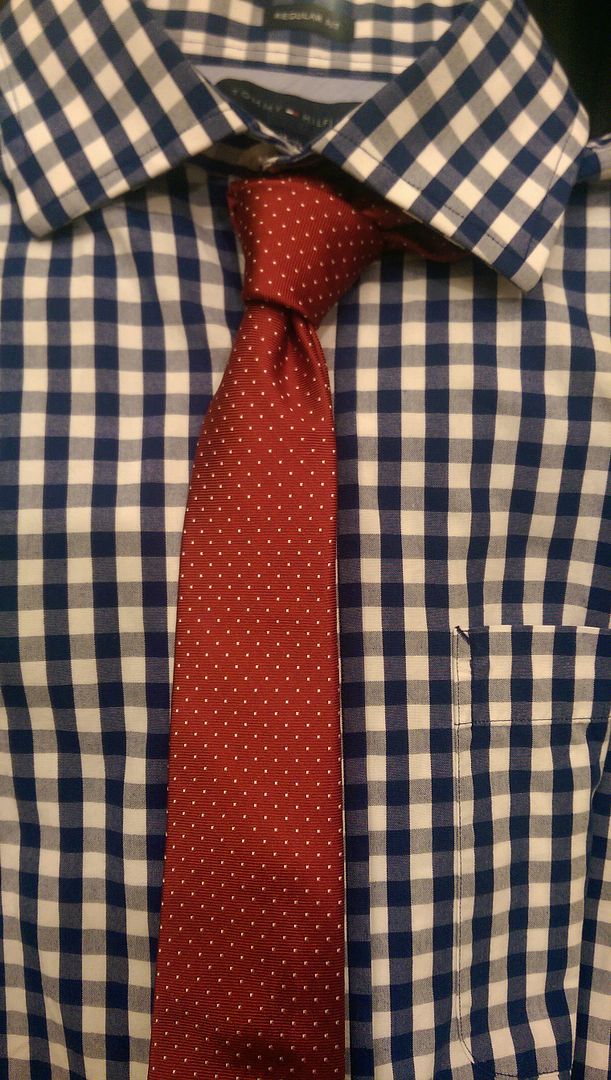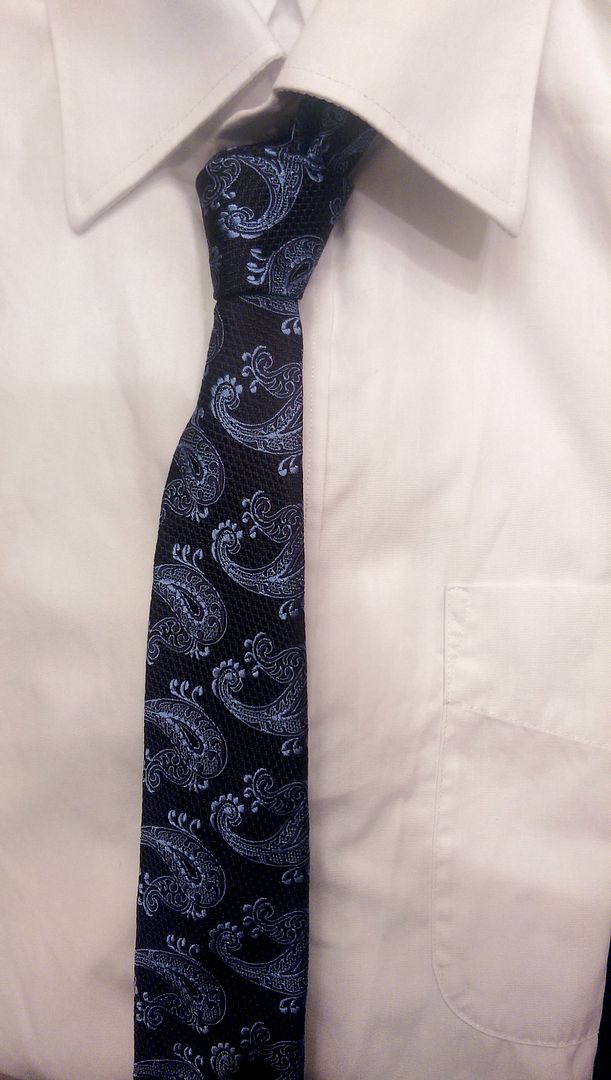 Dress Shoes
Square toed dress shoes are not "in" right now. Instead, look for round toed brown dress shoes. Cole Haan are the most comfortable and nicest leather. Here's an example of nice dress shoes.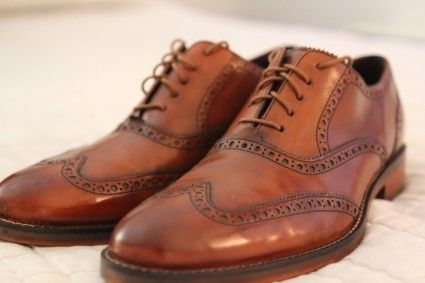 Jeans/Casual Wear
Look for darker wash jeans. Make sure your jeans fit correctly. Not super relaxed, but not skinny jeans either. Find the perfect happy-medium. Currently, my favorite jeans are
Buffalo Jeans
. Don't forget you can always ask your wife for her opinion.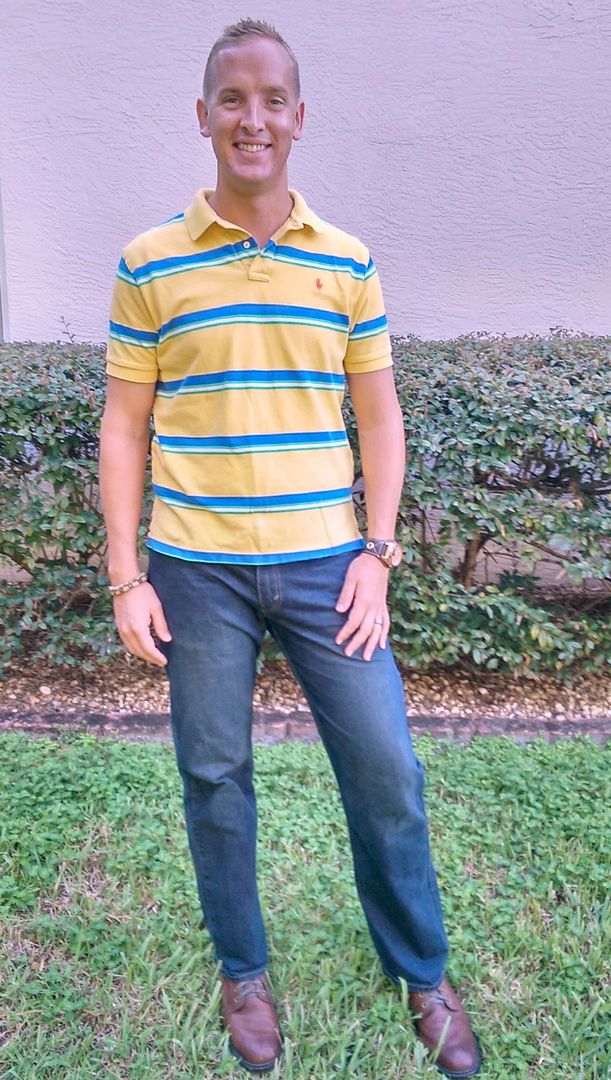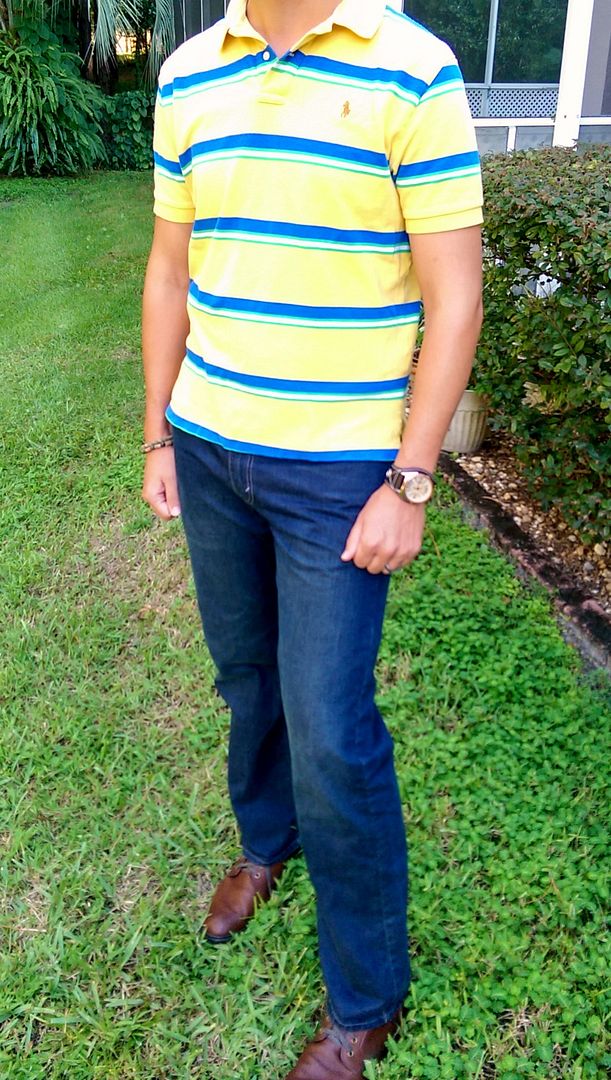 Causal Shoes
No tennis shoes with jeans! There is a difference between casual wear and active wear. Tennis shoes are meant for sports/working out. Find some nice casual brown shoes. Sperry's or Toms are a great casual shoe.