Hello beautiful ladies! I have been so crazy busy running around like a chicken with it's head cut off! I've been taking care of a 6-week old, getting my classroom ready, moving, and trying to unpack. My life is a wonderfully chaotic. :) I can't believe we start school on Wednesday! Where in the world did the summer go?!? I am so not ready to go back yet...I feel like I didn't even get a summer with moving and having Luke! What a busy couple of months we've had!
I finally got my hair highlighted back to my normal blonde! It's a little blonder than normal, but I'll get used to it ;)
Anyways, I forgot to post my outfit last Sunday, which I loved! My husband took me to the mall for my birthday and got me a couple of new outfits that I felt pretty in! Feeling pretty is rather important when you are 6-weeks postpartum. My body is by no means pretty right now, but at least if I have pretty clothes on, I'll feel better! So he picked out this cute little black dress and a black and white maxi skirt with a gold top. Here they are! ;)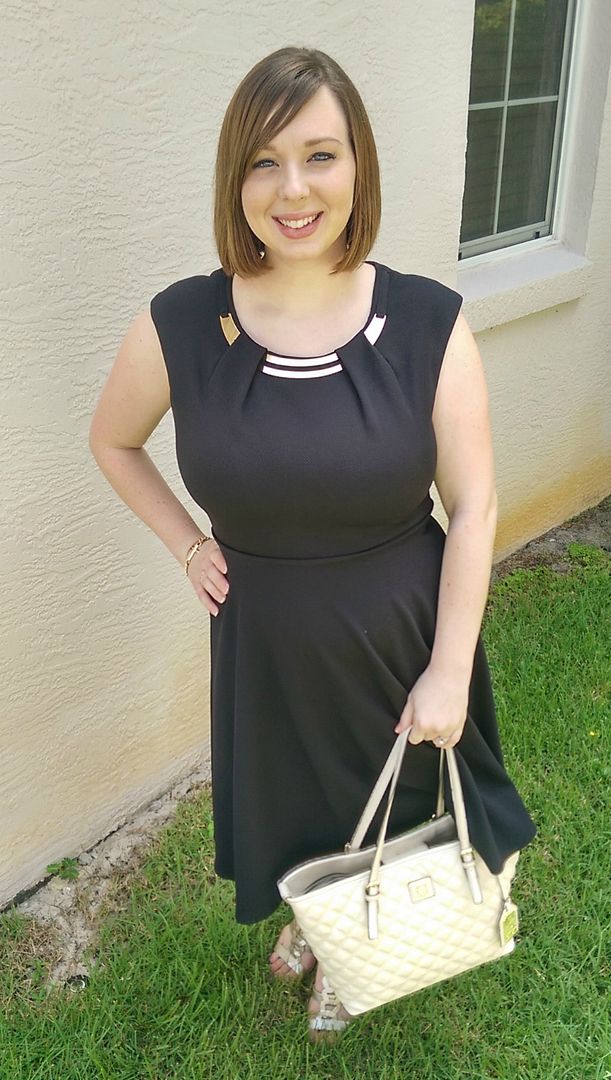 Dress: JCPenney
Shoes: Thrifted
Purse: TJMaxx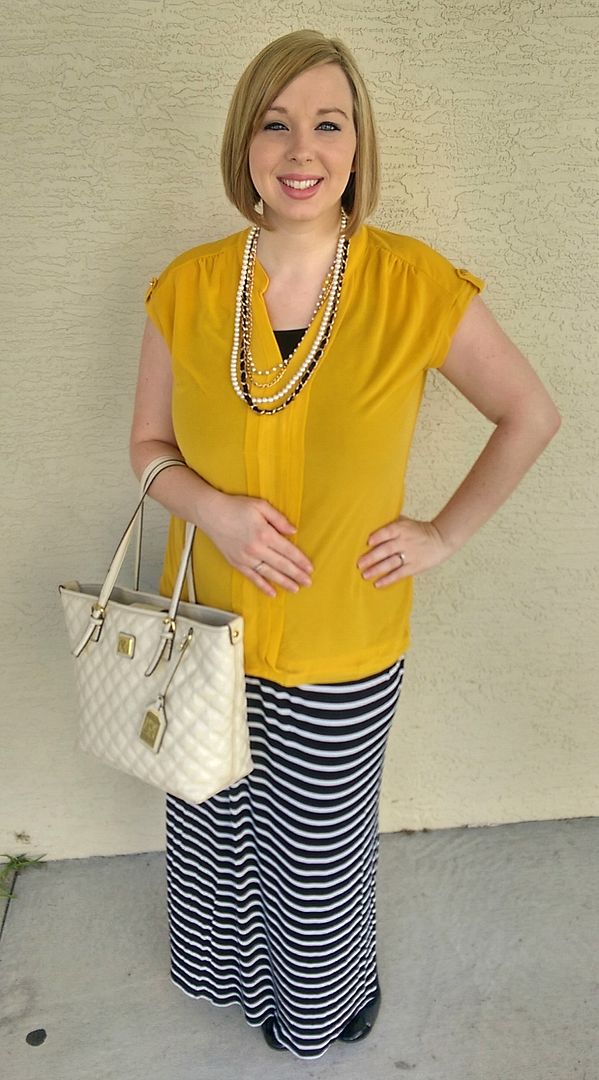 Maxi Skirt: JCPenney
Top: JCPenney
Flats: Payless
Necklace: Forever 21
I am in the process of decorating my new classroom, and this is all I have done so far...I know I really need to get on the ball considering Open House is tomorrow night and I have a million things to do until then! :) Let's just say, I'm going to be very busy tomorrow!