Ok, so I asked my friends and fellow Modern Modesty admins (from my Facebook group) to do another 6 week color combo series with me, but this time for fall! I know a lot of you enjoyed the Spring color series, and asked if we would do a fall one, so here it is! I'm kicking off the series with my favorite fall color, mustard! My favorite color to pair with mustard is navy! I know I may be the only person that loves navy this much...but it is seriously my favorite color in my wardrobe! I have TONS of navy and it's so easy to remix with other colors!

I took all of these pictures at the same time...let me just say my husband can handle one or two pictures, but with 3 outfit changes, he wasn't very happy...haha
So for all my outfits I used my new navy skirt I bought from JCPenney last weekend. I am SO happy to have a new navy skirt, I can wear SO many more outfits now that I have one again!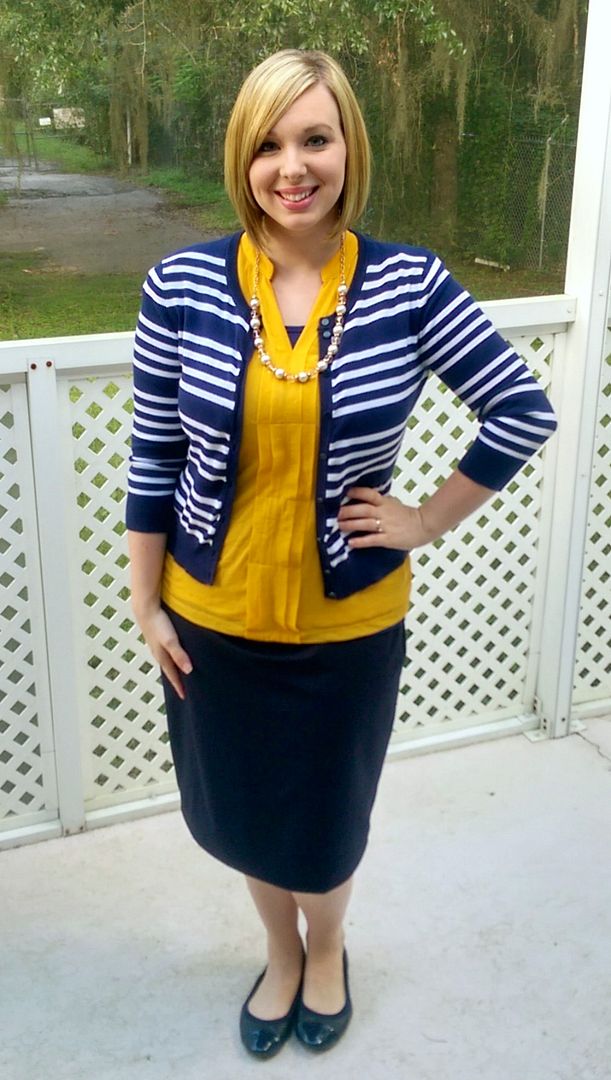 This was a pretty simple, classic outfit. I try to stay pretty classic at school during the week.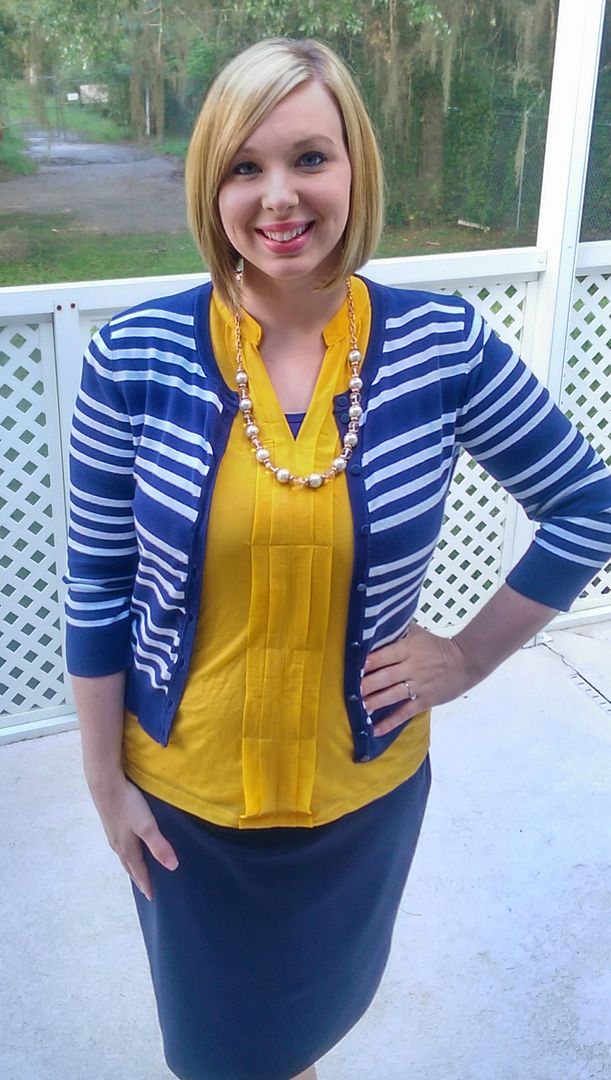 Shirt: JCPenney
Skirt: JCPenney
Cardigan: TJMaxx
Flats: Payless
Necklace: Forever 21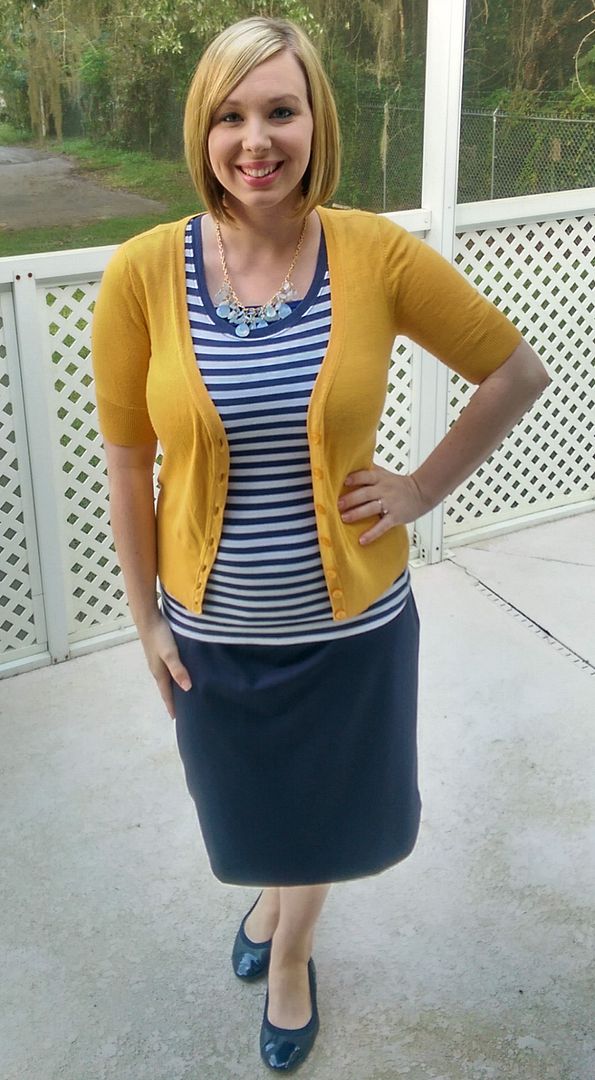 Today's challenge from Melissa's #stellarsemptemberstyle was to mix mustard & mint. This was a first for me! I played it safe and just paired my navy & mustard with a mint necklace.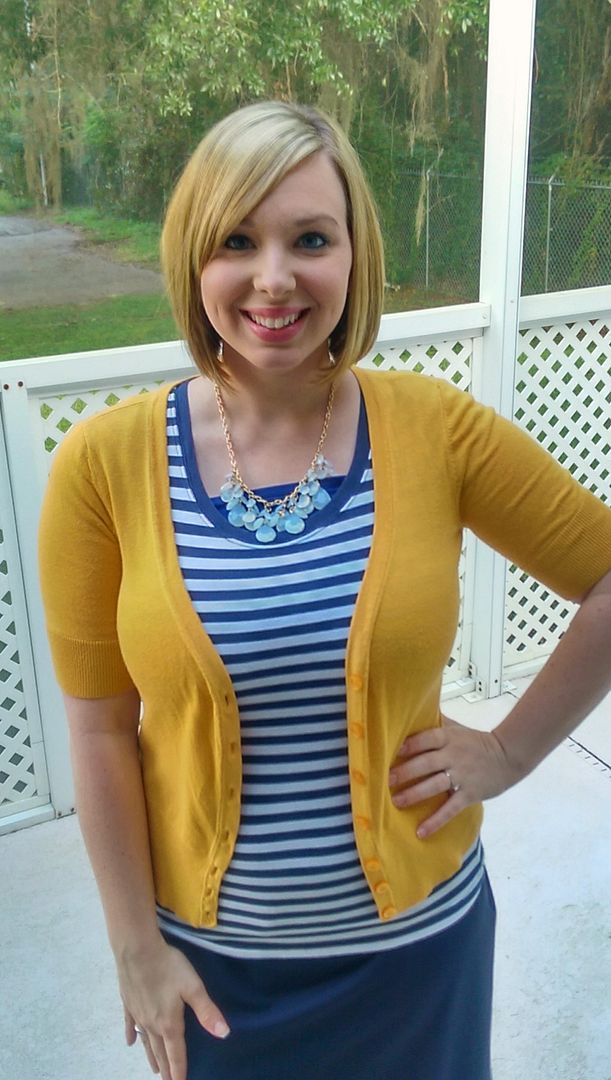 Skirt: JCPenney
Shirt: TJMaxx
Cardigan: Thrifted
Necklace: Gifted
Flats: Payless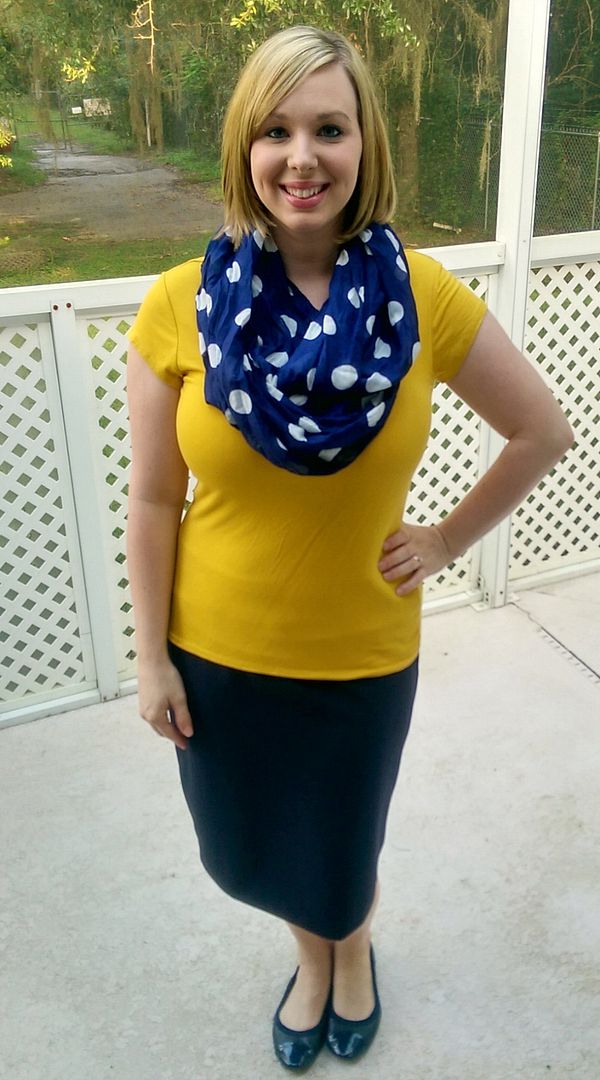 It's definitely still 90 degrees here in Florida, but just giving some inspiration for my ladies in the North that can start wearing scarves in the summer!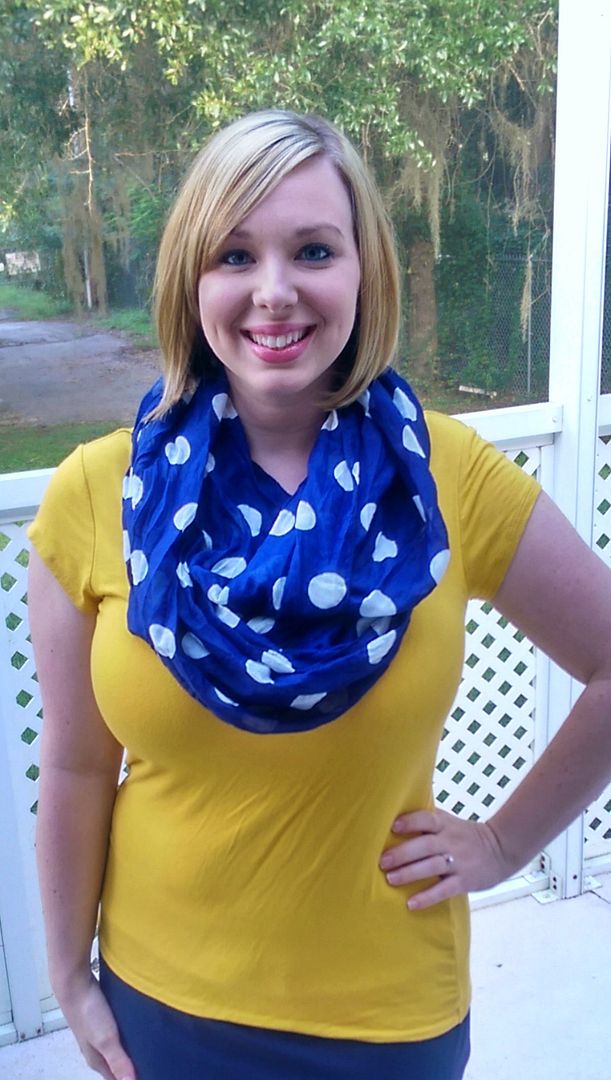 Stay tuned for next week's post for the second week of the fall color combo series!